Windscribe is a highly regarded service that provides dependable and adequate security. While it may not have the same extensive feature set as some of its direct competitors, it excels in many areas, making it an excellent alternative to other leading VPNs on the market. In this Windscribe VPN review, we will delve into its strengths, explaining how it found its way to our guide on the best VPN services.
One of the standout features of Windscribe is its strong focus on security, which is reflected in its excellent performance. It also has a range of subscription options to meet the needs of all users. The service has both a free and premium version, and in this review, we will provide all the necessary information about these plans to help you decide which one is right for you.
To give you a better understanding of what Windscribe VPN offers, we've compiled a table with the most essential details about the service. Check it out below.
| | |
| --- | --- |
| Jurisdiction | Canada (5-Eyes Alliance) |
| Logs | Collects anonymized data |
| Servers | 60+ countries, 110+ locations |
| Simultaneous Connections | Unlimited |
| Supported Devices | Windows, macOS, Linux, iOS, Web browsers, routers, and more |
| Features | Firewall, split tunneling, private DNS, anti-tracking, and more |
| Protocols | AES-256; IKEv2, OpenVPN, Wireguard, Stealth |
| Supports | Torrenting, Gaming, Netflix, Hulu, Disney+, and more |
| Customer Support | Chatbot, email support, and more |
| Price | Starts at $5.75/month |
| Live Deal | 36% OFF |
| Our Score | 8.0 out of 10 |
Our team conducted an extensive review of Windscribe VPN to help you decide if it is worth investing in. Our evaluation utilized strict criteria to assess various aspects of the VPN, including its country of origin, available platforms, user interface, features, server network, performance, and more. We personally tested the VPN to ensure a reliable evaluation, and you can learn more about how we review VPNs in our guide.
Let's get straight to the point and begin our Windscribe VPN review. Read on!
Background, Jurisdiction & Reputation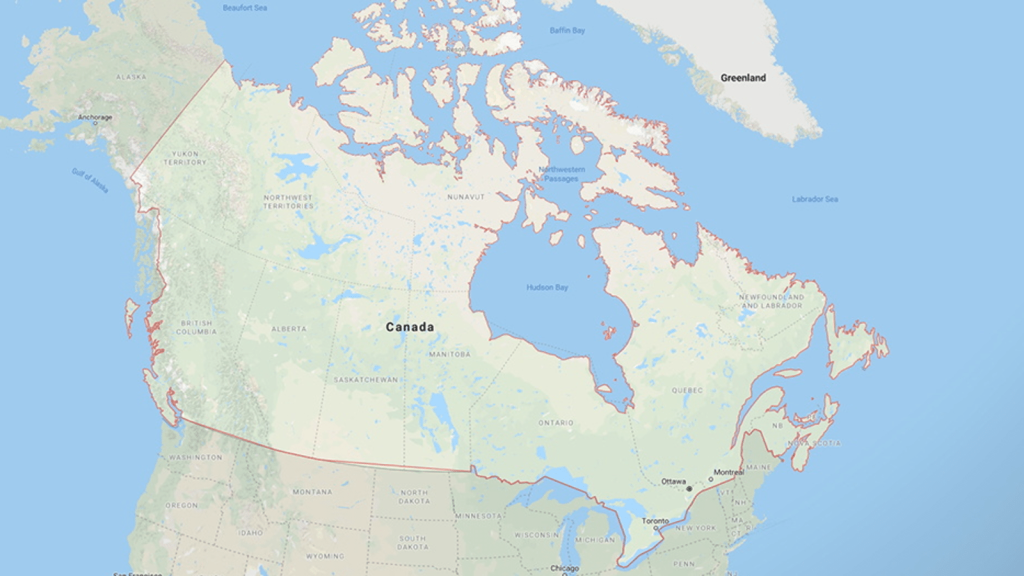 Windscribe originates from Canada, which raises some concerns. We can only keep our fingers crossed that this VPN will continue to be impervious to future threats. Our Score: 7/10
We'll start with the basics. Knowing where your chosen VPN comes from is more important than you might think. This has further implications, as explained below.
Where Does Windscribe VPN Come From? Is It Part of the 5/9/14-Eyes Alliance?
Windscribe comes from Ontario, Canada. You should know that this country is a member of the 14-Eyes Alliance. This means Canada has been providing and exchanging intelligence data with other highly developed countries for a while now.
Even though we don't know whether this country's mass surveillance is as rigorous as in some other countries (such as in the US, for example), this is definitely a concern.
You should also be aware that Canada has a firm stance against digital piracy. A while back, it was revealed that Canadian ISPs sell information related to pirates. Even more worryingly, Bell has requested the Canadian government to ban "copyright infringing" VPNs.
That said, it's clear that operating a VPN business based in Canada comes with many obstacles and troublesome elements.
Of course, this doesn't necessarily mean that Windscribe is against its own users. Thanks to a combination of strong encryption and capable protocols, this VPN is able to avoid collecting any data. Still, there's the question of how things will develop in the future.
Did Windscribe VPN Leak Private Data in the Past?
In April 2018, a security vulnerability in Windscribe's Chrome extension was identified that had the potential to reveal users' true IP addresses. However, the company released an update to fix the issue and ensure that no IPs were exposed. It is important to note that this was a one-time occurrence, and Windscribe had not experienced any previous issues.
In June 2021, Ukrainian authorities seized two unencrypted Windscribe VPN servers that were hosted in the country. Investigation revealed that these servers were using an OpenVPN server certificate along with the private key, which is a rare vulnerability in VPN technology.
Even though there was no proof of any data leaks, Windscribe assured its users that no personal information was compromised and that no more keys would ever be kept on servers in the future. To further enhance security, Windscribe has implemented short-lived certificates on all servers and reminded customers that it does not log VPN traffic.
This security breach calls into question the dependability of VPNs and the significance of implementing proper security measures. Although VPNs are meant to protect against data breaches, the lack of encryption, in this case, made the Windscribe VPN largely ineffective.
Supported Platforms & Devices
Windscribe is compatible with pretty much every popular platform out there. It works on phones, tablets, computers, streaming devices, and more. Our Score: 10/10
The only way to secure your data is by installing a VPN on every Web-connected device. This means you need a VPN that offers native apps across the board.
| | |
| --- | --- |
| Desktop Platforms | Windows, macOS, Linux. |
| Mobile Platforms | iOS, Android. |
| Web Browsers | Chrome, Firefox, Edge. |
| Routers | DD-WRT, Tomato, and more. |
| Other Devices | Fire TV, Android TV. |
Windscribe has done a great job of supporting a wide range of devices. You can use it on your computer, as well as on the go – no matter which platforms you usually use.
To get its ad-blocking and other advanced features, you can install Windscribe on your Web browser as an extension. Most of the currently popular Web browsers are supported (Chrome, Firefox, and Edge), except for Apple's Safari.
Next, we even have Android TV and Fire TV, which makes Windscribe a viable option for media streaming devices. And if you'd like to protect your entire household at once, you can install this VPN on a router. You can do it yourself, or you can simplify the procedure by getting a pre-flashed router.
Installation & Initial Configuration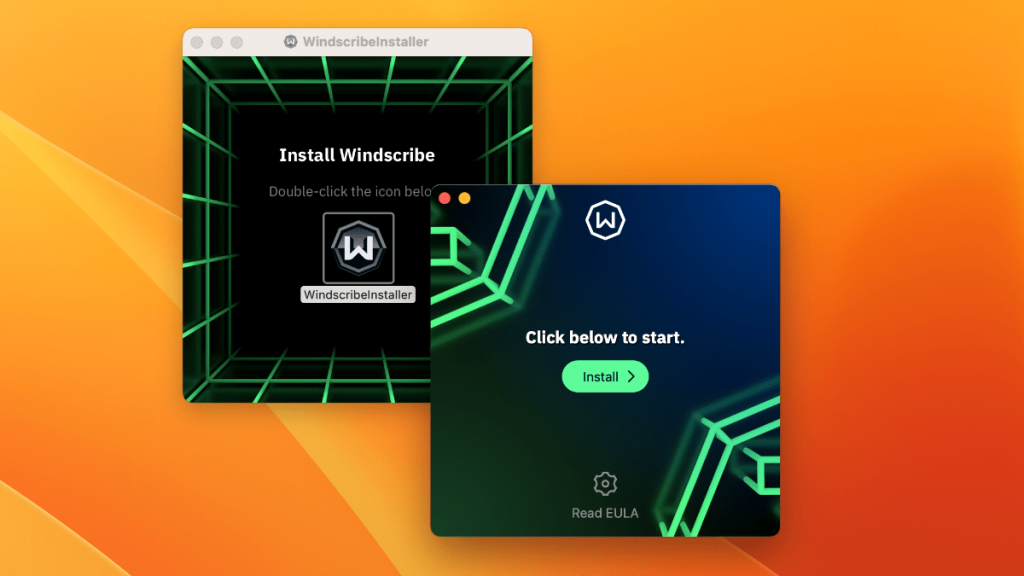 Windscribe doesn't bring any surprises to its installation methods. All in all, the setup process is very simple and straightforward. Our Score: 10/10
The first step toward using this VPN is subscribing to Windscribe. Once you select a subscription plan, fill out your details, and finish with the payment, you'll have your brand-new username and password. This is when you can download one of Windscribe's applications from its official site.
You'll be happy to know that Windscribe comes without bundled software or anything similar. So, you get a very lightweight installation file for your computer. The same applies to mobile and other types of devices since Windscribe has listed its apps across Google's, Apple's, and Amazon's app stores.
Even if you have never used a VPN before, we're confident you'll manage to install and get started using Windscribe in a matter of minutes.
Prominent Features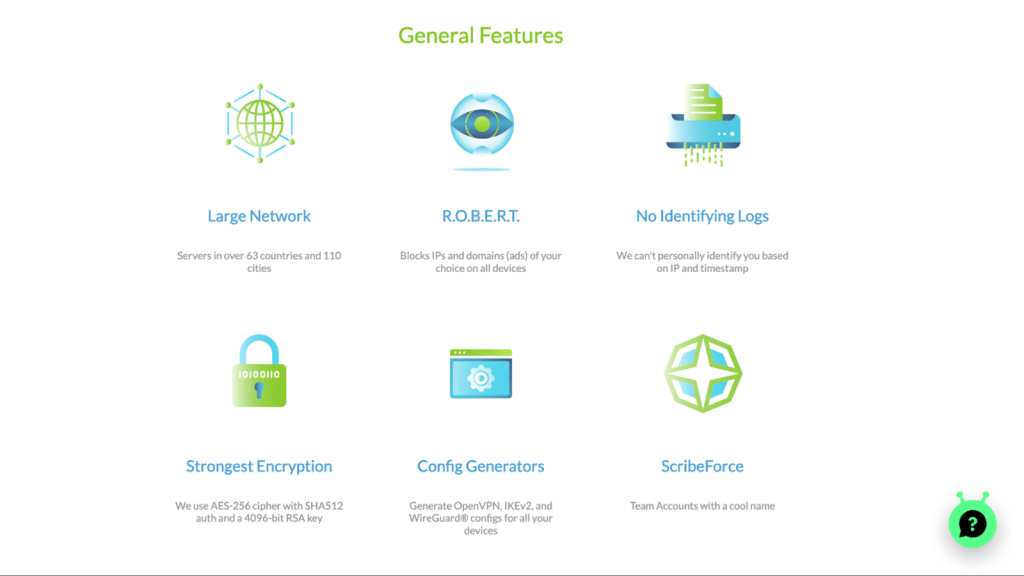 Windscribe caters to the needs of both average home users and experienced VPN users. The "R.O.B.E.R.T." feature is one of its cutting-edge additions, and advanced VPN users will appreciate it. Our Score: 9/10
For a VPN to be reliable, it must excel in offering the basics. However, to truly stand out and provide value to its users, it is also essential for a VPN to offer advanced features. In this context, we will examine the offerings of Windscribe.
| | | |
| --- | --- | --- |
| | Windscribe FREE | Windscribe PREMIUM |
| DNS Leak Protection | YES | YES |
| IPv6 Leak Protection | YES | YES |
| Firewall | YES (iOS, macOS, and Windows) | YES (iOS, macOS, and Windows) |
| Split-Tunneling | YES (macOS, Windows, Android) | YES (macOS, Windows, Android) |
| Dedicated/Static IPs | NO | YES |
| Ad-Blocker, Anti-Malware | YES | YES |
| Unlimited Server Switches | YES | YES |
| Unlimited Bandwidth | NO | YES |
| Unlimited Data | NO (10GB/month) | YES |
General Security & Privacy – Windscribe is a VPN service that aims to protect its users' online identity and privacy. It uses shared IPs to make it harder for hackers or spies to identify a specific user and includes features such as port forwarding and stealth mode to protect against DDoS attacks and government censorship. Tests have shown it to be relatively secure and prevent DNS leaks.
Firewall/Kill-switch – Windscribe's Firewall feature acts as a kill-switch, cutting off Internet access to your device if the VPN connection is lost. This helps prevent IP or data leaks that can happen when the system is unable to detect a dropped VPN connection. 
Anti-Malware & Ad-Blocker – Windscribe's R.O.B.E.R.T. feature blocks malware, phishing, botnets, and ads at the DNS level on the provider's servers and allows you to personalize your Web experience by filtering unwanted content and improving browsing speed.
Split Tunneling – Windscribe's split tunneling feature allows you to configure your VPN settings so that only specific apps or websites require VPN protection.
Secure Hotspot – The Secure Hotspot feature on Windscribe VPN allows you to create a private Wi-Fi network on your Windows computer for others to connect to and access the VPN's secure connection. It requires a compatible wireless adapter to function and allows others to use the VPN's protection without having to install the app on their own devices.
Server Count & Infrastructure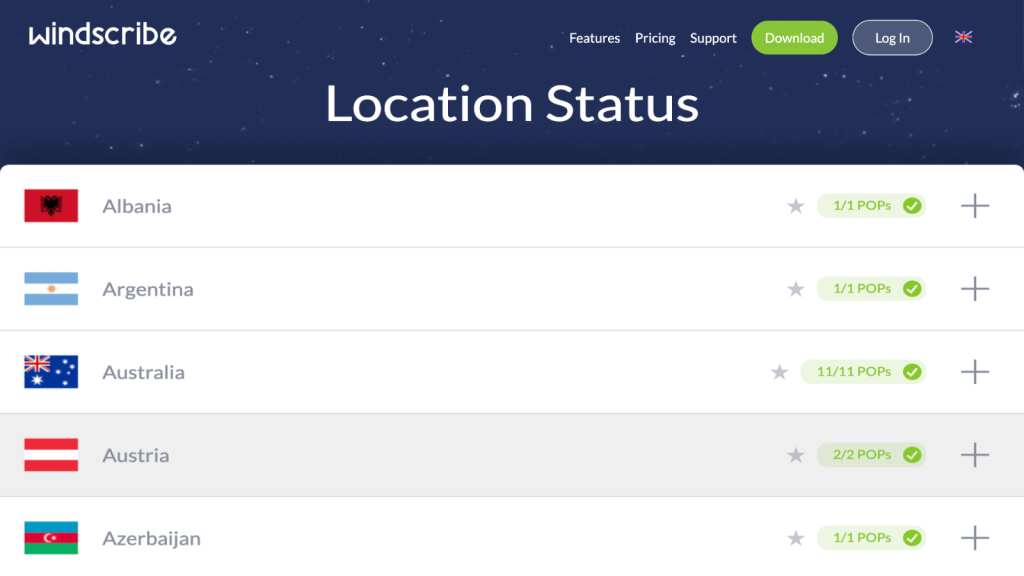 Windscribe does not disclose the exact number of servers they have, but they offer a wide range of locations, with servers in over 110 locations. The only problem is that their server count is on the low end. Our Score: 5/10
In most cases, VPN providers proudly state how many servers they offer. However, finding that information in the case of Windscribe is somewhat complicated. When you ask their support agents about the exact number of servers, they'll tell you that you can count on 110+ locations. When pressed harder, they'll say how many data centers they have instead of providing on-point information.
| | | |
| --- | --- | --- |
| | Windscribe FREE | Windscribe PREMIUM |
| Number of Servers | 11 | 400+ |
| Number of Locations | 11 | 100+ |
| Number of Countries | 11 | 60+ |
| Specific Cities Selection | YES | YES |
| Unlimited Switching | YES | YES |
However, after doing our research online, we found information (from highly reputable sources) that Windscribe has somewhere between 400 and 550 servers. In comparison, top-rated VPNs offer from 3,000 to 5,000+ servers. So, even though we can't verify how many servers this VPN offers, we suspect that number to be relatively low.
Windscribe's server network is truly one of a kind, with the ability to connect to any server, including specific cities and regions. The company has a playful side, as evidenced by the creative names they've given their servers, such as "Brisbane - Good Kaola," "Miami - Florida Man," and "Accra - Best Jollof."
While Windscribe's server network is primarily based in Europe, covering over 35 countries, it also has a strong presence in North America, with 52 locations out of a total of 112. The Asia-Pacific region and South America are also well-represented, and the company even has servers in lesser-served areas like Africa and the Middle East.
It's worth noting that Windscribe only owns physical servers, which may limit its operations in certain countries due to legal restrictions. In fact, the company claims to have a server in Antarctica labeled "Fake Antarctica - Troll Station," but this claim is questionable.
In addition, Windscribe has announced plans to switch all its servers to using only RAM, but it's unclear if this transition has actually been completed.
UI/UX Design & Ease of Use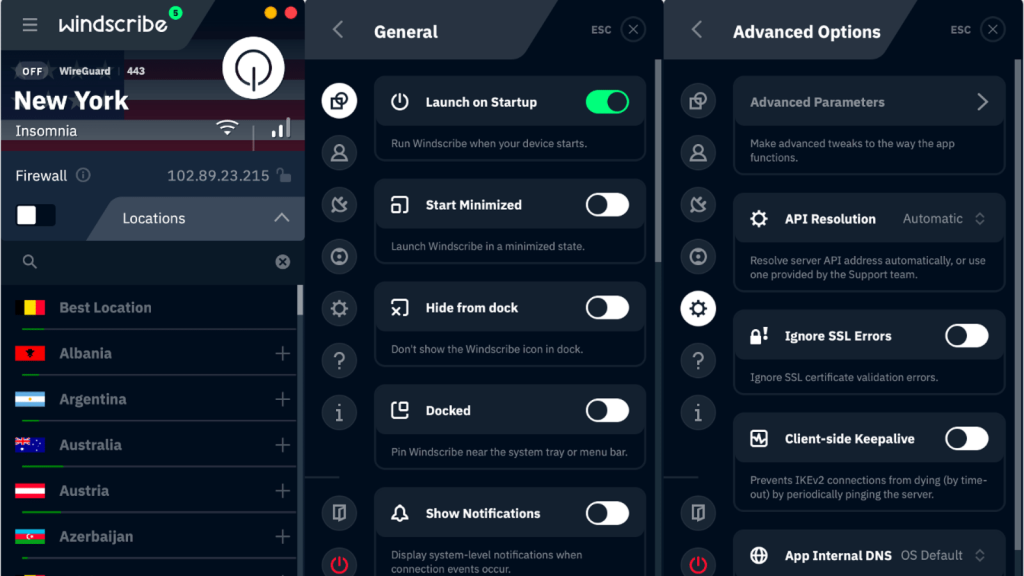 In general, Windscribe comes with a simple UI that's suitable for both first-timers and more advanced users. Our Score: 10/10
In this segment, you'll find more information on Windscribe's ease of use. We checked this VPN provider's apps on various platforms, so here are our findings.
How Well Does Windscribe VPN Work on Desktop Platforms?
For our Windscribe VPN review, we tested Windscribe's Windows and macOS clients. The VPN's apps boast a sleek, user-friendly interface with some useful bonus features. As depicted in the screenshots, Windscribe presents a visually appealing and intuitive layout. 
The home screen provides quick access to all the crucial VPN functions. Found prominently on the screen is the "ON/OFF" button for connecting to a server and a smaller slider for activating the firewall. But that's not all - you'll also be able to see your IP address, the connected server, the kill switch status, the active protocol, and the network you're on.
While it is convenient to have all of this information readily available, it can make the home tab appear somewhat cluttered.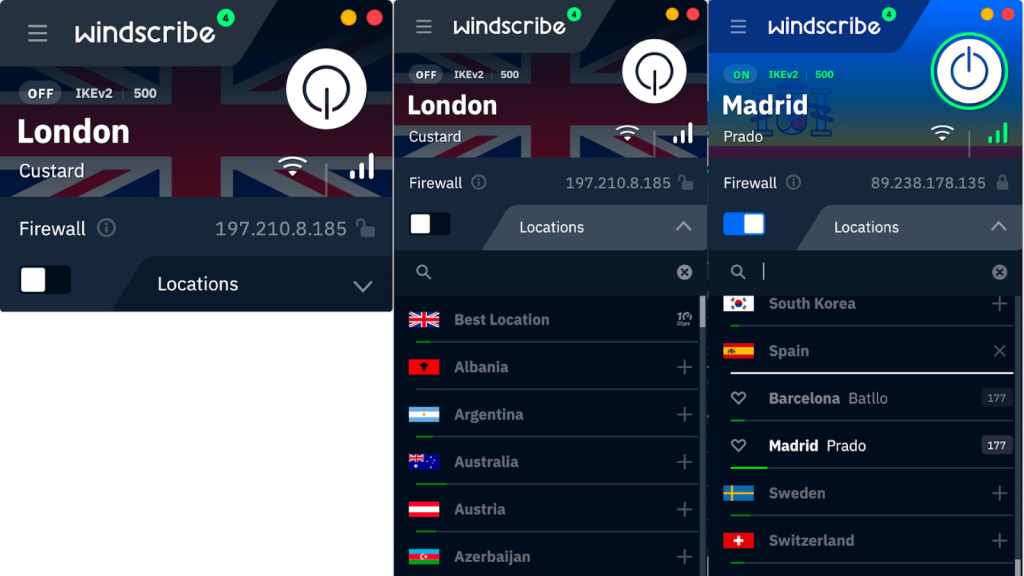 To find the perfect server location for you, start by pressing the drop-down button to access the list of available options. As you navigate the server list, you'll see performance metrics displayed for each location.
On the right, you can expand the list and connect to specific servers. If you use certain servers often, you can even mark them as your favorites. Establishing a connection is straightforward - simply click on the desired server and wait a few seconds for the connection to be established. Once connected, the user interface will display a flag of the chosen server in the background.
To customize your Windscribe VPN connection, locate the "hamburger-style" button in the top left corner of the interface. This button will bring you to your account information and give you the option to sign in or out, quit the application, and access the official website for assistance.
It will also open the application's settings window, allowing you to adjust your VPN connection to your preferred specifications. Among the many possibilities for fine-tuning are the following:
General: This is where you can launch the application on system startup or choose to have it minimized at startup. You also have the option to display notifications, view location loads, customize the order of locations, and adjust various behaviors of the app.
Connection: If you're looking to customize the performance of Windscribe's firewall and choose from various VPN protocols, this is the place to do it. Additionally, there is a startup auto-connect feature that allows you to connect automatically to a previously used server.
R.O.B.E.R.T: Here, you'll find the option to enable and disable blocklists, set custom access rules, and adjust options related to malware, ads, trackers, social media, porn websites, and gambling websites.                                                    
Advanced Options: Here, you can select the TAP or Wintun network adapter to use with your OpenVPN connections. Also, you can toggle IPv6 connectivity for your system. You can also select your preferred DNS provider from a list that includes Cloudflare, OpenDNS, and Google. 
How Well Does Windscribe VPN Work on Mobile Platforms?
The Windscribe VPN mobile app boasts a user-friendly design that is consistent with its desktop version, making it easy for users to switch between platforms. With a simple interface, even those who are not technically inclined should be able to navigate the app easily. Let's examine the app in more detail.
Both the Android and iOS apps for Windscribe VPN present a similar appearance. A toggle for turning the service ON or OFF is prominently displayed, as seen in the screenshots. To connect to the default server, simply click the toggle.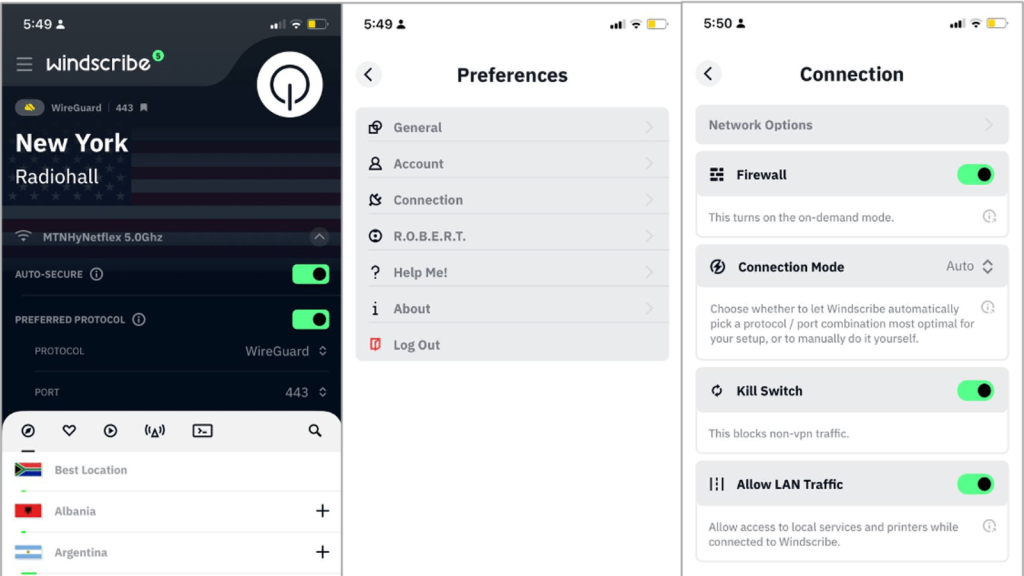 However, if desired, you can also choose a specific server that meets your needs. Connecting to the service through either option is easy and straightforward. The list of available servers can be found directly under the ON/OFF toggle.
If you want to explore the app further, tap the "hamburger" icon in the top-left corner. This will give you access to the app's settings, as well as your personal account information. Additionally, you can use the Windscribe connection settings and the R.O.B.E.R.T. function from this menu.
Here's a rundown of the mobile device configuration options available in Windscribe VPN. 
Firewall and kill switch (iOS): Kill switch must be enabled to prevent non-VPN traffic while the firewall is in on-demand mode.
Always-ON VPN (Android): The firewall present on iOS serves a similar purpose as this functionality.
Split Tunneling (Android): Another Android-exclusive feature that allows you to pick which apps are allowed to access the VPN's encrypted tunnel.
Auto-Connect (Android): This function ensures that your Android always reconnects to the last used server when you turn it on.
Connection Mode (Android & iOS): The option to change protocols is available here.
Media Streaming, Torrenting, and Gaming Support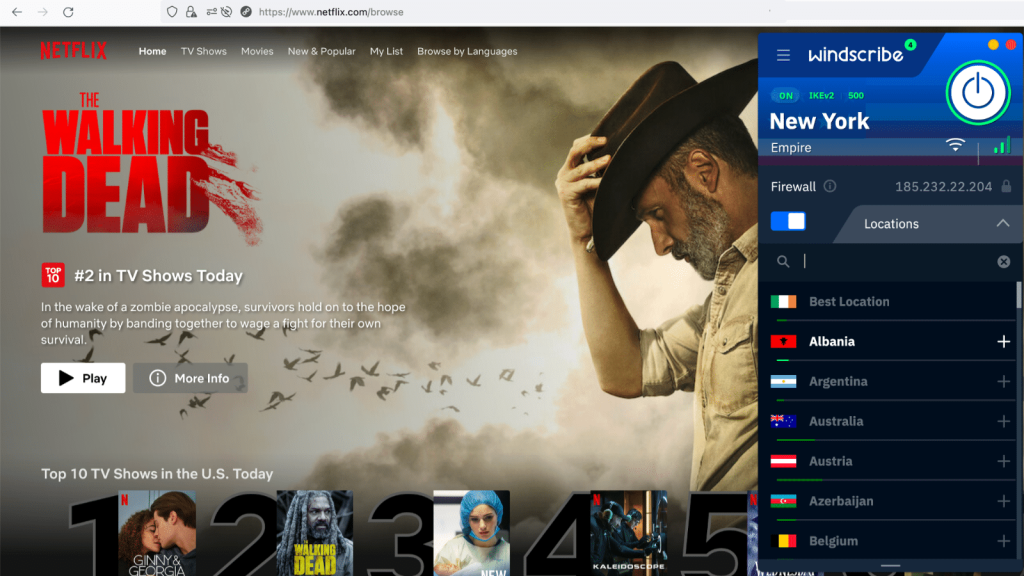 Netflix libraries in the US, UK, France, Spain, Germany, and other countries are all accessible through Windscribe. You can also unblock Prime Video, Disney+, BBC iPlayer, and Hulu. On top of that, Windscribe can be used for P2P and gaming as well. Our Score: 9/10
| | | |
| --- | --- | --- |
| | Windscribe FREE | Windscribe PREMIUM |
| Netflix US | YES | YES |
| Hulu | NO | YES |
| Disney Plus | NO | YES |
| BBC iPlayer | NO | YES |
| Amazon Prime Video | YES | YES |
| Torrenting (P2P) Support | YES | YES |
Streaming – Windscribe is a dependable VPN for streaming and has previously provided dedicated "Windflix" servers for this purpose. However, now all its servers have the same streaming capabilities and have been successful in removing geo-blocks from various Netflix libraries. The VPN also had no disruptions or delays while streaming on other platforms, such as Prime Video, BBC iPlayer, and Disney+. While the free plan does allow for access to streaming services such as Netflix and Amazon Prime Video, it should be noted that the available data is limited to 10GB.
Torrenting – Windscribe VPN is a great option for the torrenting community as it allows P2P file sharing and uses shared IP addresses for anonymous activity. The service also offers unlimited bandwidth and supports port forwarding for seeders, resulting in consistent and fast speeds during torrenting sessions. However, don't forget that Windscribe comes from Canada, a country with a firm stance against digital piracy.
Gaming – Windscribe is suitable for gaming due to its server network and built-in protection against DDoS attacks. It also supports port forwarding, which can improve cross-console connections and gameplay. In testing, we found that gaming on Windscribe's local servers had the least amount of lag, but long-distance servers had higher pings which made gaming more challenging.
Security & Privacy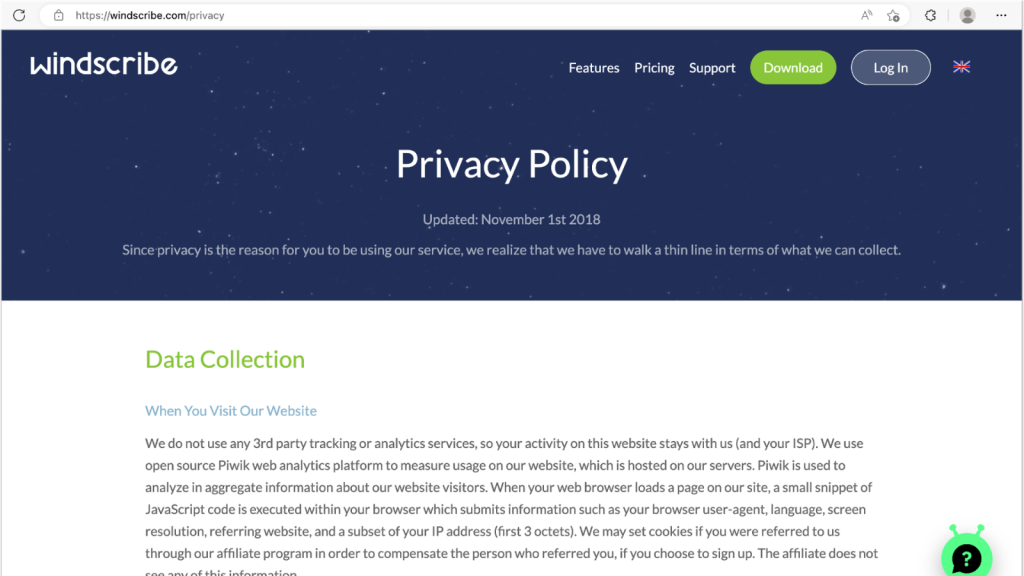 Windscribe may not be a fully log-free VPN, but it still has the ability to keep you safe online without collecting any personal information. It's worth noting, however, that Windscribe is headquartered in Canada, a 5-Eyes Alliance member. Our Score: 8/10
Understanding different features and reading the fine print can prove to be more challenging than expected. So, here's what Windscribe does for you in terms of privacy protection.
Supported Encryption Protocols
Windscribe VPN offers a range of robust VPN protocols. However, some of those are available on specific devices only. First, let's give you an overview of what VPN protocols to expect.
| | | | | | |
| --- | --- | --- | --- | --- | --- |
| | Wireguard | OpenVPN | IKEv2 | Stealth | WStunnel |
| Windows | YES | YES | YES | YES | YES |
| macOS | YES | YES | YES | YES | YES |
| Linux | NO | YES | YES | NO | NO |
| iOS | YES | YES | YES | NO | NO |
| Android | YES | YES | YES | YES | YES |
Windscribe uses two types of encryption, depending on if you use its desktop applications or Web browser extensions. When it comes to desktop software, you can count on AES-256 with SHA512 authorization and a 4,096-bit RSA key.
In simple terms, this is the strongest type of commercial encryption. We're positive your data will be fully encrypted and inaccessible to third parties. And when it comes to Web browser extensions, Winscribe uses AES-128-GCM. Once again, you're covered well.
Depending on your needs, you can also count on a wide range of powerful protocols. Some of the best ones available via this application are OpenVPN (UDP and TCP), IKEv2, and StealthVPN.
Logging Policy
What's important to highlight is that Windscribe doesn't store any personally identifiable logs (there's no record of your VPN sessions, source IPs, or the websites you visited). However, it does still collect some data.
No-Logs Policy
YES
Data Logged
Transaction ID
Username
Amount of data transferred
Time of connection
Independent Audit
YES
Among the collected types of data, there's your personal info. When you sign-up for the service, your transaction ID is stored for 30 days. You can also pay with Bitcoin to avoid any logging.
And when you start using the application, the company will store data related to the chosen server, username, amount of data transferred, and time of connection. All of these types of data are (reportedly) used to help Windscribe offer its service to its users - and this data can't be used to identify what you're doing online.
We'll also add that Windscribe's desktop apps have been audited and open-sourced in 2022, and the VPN has allowed an audit of its mobile apps as well (in the past). On top of that, it's currently undergoing a full audit of its server stack, the results of which should be known soon.
DNS Leak Test
As you can see from the image above, Windscribe doesn't leak your personal information. It passed our DNS leak test with flying colors.
Once connected to a secure server, third parties on the Web will only see your virtual IP address, as well as a virtual ISP connected to the country where the chosen server originates from.
Speed & Performance
Windscribe may not be the fastest VPN, as it can slow down your Internet connection - but oftentimes without negatively impacting your browsing experience. Our Score: 6/10
As part of our evaluation of the Windscribe VPN service, we will be conducting a speed test on a selection of servers in order to assess the performance levels offered.
Windscribe VPN Speed Test
To provide a comprehensive analysis, it is important to establish some baseline statistics before connecting to the VPN. This way, we can accurately compare the results of the test to our initial speeds. That said, before connecting to Windscribe, our download speed was 29.53 Mbps, our upload speed was 36.84 Mbps, and our ping time was 4 ms.

Local Speed Tests
For this particular round of testing, we wanted to see how well Windscribe's nearby connections functioned. To check this, we connected to servers in both the US and Canada.
US Server – Upon initiating the connection process, Windscribe VPN automatically connected us to the best server based on our location and desired network preferences. In our case, as we are located in the United States, we were able to utilize a local server. Following the successful connection, we conducted a speed test and obtained download speeds of 16.74 Mbps and upload speeds of 31.77 Mbps.

Canada Server – Upon switching to a server in Canada, we recorded an average download speed of 15.53 Mbps and an average upload speed of 23.95 Mbps. These speeds were not significantly different from what we previously experienced with a server in the USA. We found that using this server for activities like streaming Netflix Canada and torrenting was enjoyable. Although the latency did increase slightly to 32 ms, it was still adequate for stable gaming.
Long-Distance Speed Tests
To further test the capabilities of Windscribe VPN, we decided to connect to remote servers.
Italy Server – During our testing, this server proved to be the most efficient, with a noteworthy download speed of 23.10 Mbps and an impressive upload speed of 29.77 Mbps. Although there was a slight 21% decrease in download speed, it was not significant enough to impact the smooth streaming of HD videos on Netflix and Youtube.

UK Server – We observed a significant drop in download speed after switching the server location to the UK, which fell by 20% to 14.17 Mbps. The upload speed, on the other hand, averaged 16.91 Mbps and rarely fluctuated. Unfortunately, the ping time did increase to 163 ms.

India Server – We noticed a significant decrease in our connection speeds on the Indian server, with a drop of 55.9% from our regular rate.

Australia Server – After connecting to the Indian server, we decided to test out the Australian server, which was the furthest distance from our location. We observed a considerable decrease in my download speed, measuring a 57% drop compared to our regular speed.
| | | | |
| --- | --- | --- | --- |
| | Download Speed | Upload Speed | Speed Reduction |
| Baseline Speed | 29.53 Mbps | 46.84 Mbps | - |
| USA (Los Angeles) | 16.74 Mbps | 31.77 Mbps | 43% |
| Canada (Toronto) | 15.53 Mbps | 23.95 Mbps | 47% |
| UK (London) | 14.17 Mbps | 16.91 Mbps | 52% |
| Italy (Milano) | 23.10 Mbps | 29.77 Mbps | 21% |
| India (New Delhi) | 12.52 Mbps | 21.73 Mbps | 57% |
| Australia (Perth) | 12.51 Mbps | 25.65 Mbps | 57% |
Our testing revealed that Windscribe VPN provided a commendable average download speed of 15.76 Mbps. Although this represents a 46% decrease from our baseline measurement, it was still adequate for lag-free streaming. We also found the upload speed was consistently higher than the download speed on all of the servers we tested.
Customer Support
Even though there are several customer support channels, they are somewhat ineffective. The biggest downside is that Windscibe doesn't offer live chat support. Our Score: 6/10
We hope Windscribe won't cause you any problems. Still, if something unexpected happens, you'll want supportive agents to help you. So, let's take a look at all the ways Windscribe offers assistance to its customers.
Live Chat (Bot): Wherever you go on Windscribe's site, you will be followed by a friendly bot named Garry. If you have any questions, you can directly talk to Garry, hoping he'll understand your question. In our case, this type of help wasn't all that useful.
Self-Help Material: If you're willing to dive into finding an answer yourself, you can take a look at a comprehensive knowledge base. There's also a handy FAQ section. And let's not forget that you'll find a series of set-up guides.
Subreddit: This is the first VPN we've encountered that uses Reddit for customer support purposes. This is an active community, and it looks like there are a number of Windscribe moderators answering questions from time to time.
Support Tickets: Finally, you can always submit an official support ticket. If you go for this method, expect to take up to 24 hours to receive a response.
Pricing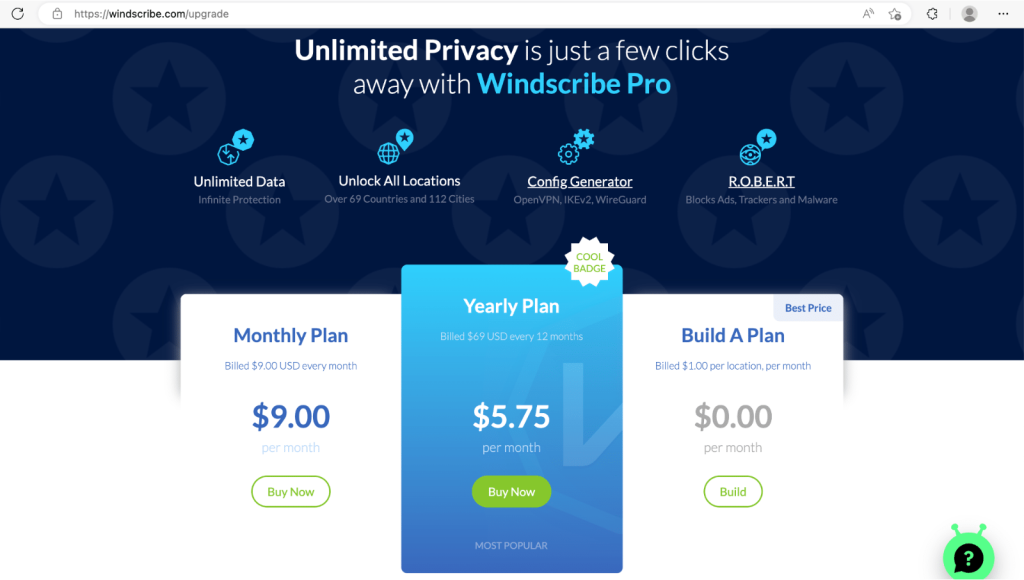 Windscribe is a bit more affordable than its competitors. However, most of those competitors are either faster or more trustworthy brands. Our Score: 7.5/10
At the moment, Windscribe offers 2 subscription plans. They have the same feature sets, so their only difference is their duration. Take a look at the table below for more information.
Priced at $9.00 per month, Windscribe is among the most affordable monthly VPNs. For example, Windscribe's direct competitors are priced between $11.00 and $13.00 per month. So, it's not dramatically more affordable, but it has a competitive pricing scheme, nonetheless.
For the biggest savings, we recommend signing up for Windscribe's 12-month plan. That's how you can save up to 36% and pay only $5.75 per month. This plan fully unlocks the VPN and all its servers, and it doesn't impose any limitations whatsoever.
It's also worth noting that there's a 3-day money-back period included. However, make sure not to use more than 10GB of bandwidth, as this will make you ineligible for a refund. And finally, you can pay for this VPN by using credit cards, PayPal, and Bitcoin.
Final Thoughts - Do We Recommend Windscribe VPN?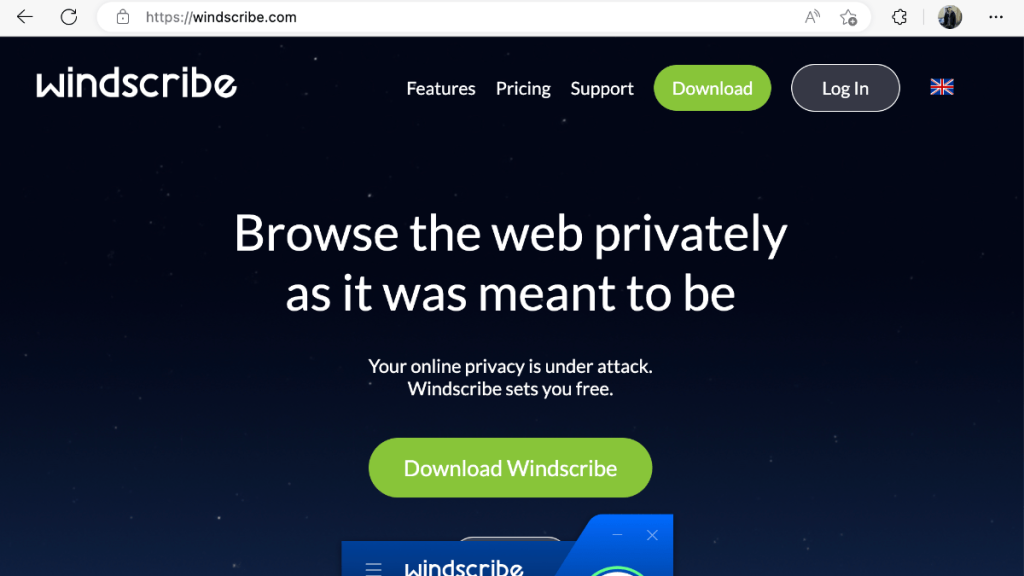 Windscribe is a reliable VPN service that has a reputation for strong security measures, despite having experienced some isolated security breaches in the past. While it may not have the fastest speeds among VPNs, its low price and free plan make it a worthwhile option for those looking to torrent or bypass geo-restrictions on streaming services. 
In terms of privacy, Windscribe has a strict no-logs policy and does not retain any information about its users' connections or activities. However, it is worth noting that it does monitor the monthly bandwidth consumption of free plan users to enforce data caps.
One potential concern may be the location of the provider's headquarters in Canada, which is a member of various global security alliances that allow for data sharing. However, it is essential to note that Windscribe has minimal data storage, meaning that even in the event of a worst-case scenario, there would not be a significant amount of information to be shared.
Overall, Windscribe offers a range of features that will appeal to both novice and advanced users. If you are interested in giving it a try, you can take advantage of the 3-day refund policy to determine if it meets your needs.
| | |
| --- | --- |
| PROS | CONS |
| Multiple advanced security features. | Limited server network. |
| Able to unblock streaming sites. | Slow performance on distant servers. |
| Supports torrenting. | Based in a Five Eyes Alliance country. |
| Works on most devices. | No live chat. |
| Unlimited simultaneous connections. | Isolated incidents in the past. |
| Flexible payment options. | |
| Unblocks various streaming sites. | |
| Lots of tunneling protocols. | |
| Highly configurable. | |
| Free version with 10GB of data. | |
FAQ
What Is Windscribe?
Windscribe, headquartered in Canada, is a trusted VPN service that provides anonymity, security, safe torrenting, and access to geo-blocked content, among other benefits.
Does Windscribe Keep Logs?
Yes, Windscribe does keep logs, but these logs do not pose a threat to your privacy. In fact, the logs are only used to track bandwidth usage over a 30-day period for the purpose of enforcing restrictions on the free tier.
Is Windscribe VPN Safe and Good?
Yes, generally, Windscribe is a safe and good option. It's a trustworthy option for those seeking a VPN with a range of useful features. Its security measures are top-notch, and it can be utilized on various devices. Windscribe VPN also enables anonymous streaming, torrenting, and Web browsing.
Is Windscribe Good for Torrenting?
Yes, for the most part. Every Windscribe server location is torrenting-friendly, with the exception of those in India, Lithuania, South Africa, and Russia.
Is Windscribe VPN Free?
Yes, Windscribe offers a free version, but it has some limitations. For example, you can only access 10 server locations, and your monthly data usage is limited to 10GB. Additionally, the free version does not allow you to use the R.O.B.E.R.T. ad-block feature or manually configure your connection.
Can Windscribe VPN be tracked?
No! If you have Windscribe installed on your device, you can browse the Internet without restriction and rest assured your activity is not being tracked or monitored.