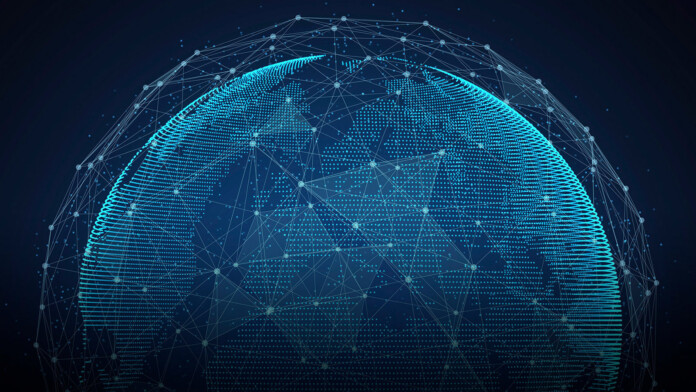 We understand – VPNs are premium-priced services, and you want to make sure that you're spending your money wisely. On the outside, VPNs tend to look the same, with many of them offering the best possible security features, the fastest performance, website unblocking, and more. However, very few of them actually deliver on their promises. So, what's the best VPN in 2019? Which VPNs can 100% keep you safe online, without breaking the bank? Well, let's find out!
Before we jump what you want to know, we'd like to tell you a few things. First of all, you should know that we've tested dozens and dozens of VPNs. This means that the following list of the 10 best VPNs in 2019 is based on our hands-on testing and objective findings. With this said, you can be sure that these are trustworthy VPNs that also come with no-logs policies. And since VPNs are still the best defense against online privacy intrusion, we made sure to recommend options that bring the strongest types of VPN encryption. With all of this said, you can be sure that you'll maintain your online anonymity – at an affordable cost.
So, without further ado, here are the 10 best VPN services in November 2019. Make sure to carefully inspect the following options, and choose your VPN wisely.
ExpressVPN sets the standard of what a good all-around VPN should be. There may be VPN services out there that can beat it on individual points, but none of them are as consistently good across the board. With this said, we strongly believe that ExpressVPN is the best VPN that money can buy right now.
In terms of security, it has encryption more than strong enough for anyone. There's also DNS and IPv6 leak protection, so you can rest assured your activities won't be accidentally exposed. In addition, ExpressVPN comes with plenty of servers, and you can choose between 150+ locations spread across 90+ countries. When it comes to speed – ExpressVPN performed well and it even made the list of the fastest VPNs right now. Also, one of the best little factoids about ExpressVPN is that it's one of the few VPNs that can still unblock US Netflix.
The service also offers excellent live-chat options and the web page is well-designed. Best of all, they offer a 30-day money-back guarantee, so there's little to no risk at all if you want to try it. In case you want to learn more about this VPN's features, here's our review of ExpressVPN.
Pros: Very easy to use (great for beginners); Incredibly powerful features; No user logs; Seamless media streaming performance; Helpful customer support.
Cons: Limited number of simultaneous connections; A bit costly (but worth it).
CyberGhost is one of the newer options in the VPN market. This definitely has its benefits since this VPN is trying to do things differently. All in all, this is a seriously capable application that will make you safe on the Web without a single issue.
There are two ways to use CyberGhost. There's the traditional way where you pick the server manually. This will create a secure and encrypted connection so that you can browse the Web like you normally would. However, there's also another way to approach this VPN. You can select a preferred activity like streaming, gaming, or even torrenting. This will let CyberGhost show you the specifically optimized servers. This is a very interesting approach considering there are over 3,700+ servers in around 60 countries. You will also get the highest level of encryption that will keep your data inaccessible by just about anyone. And on top of all this, there's a built-in ad blocker and protection against malware. You can learn more about these features in our CyberGhost VPN review.
Pros: Very easy to install and use; Ad-blocking included; Plenty of servers; Supports streaming and torrenting.
Cons: Not the fastest performance out there (40% speed reduction).
The truth is that Surfshark is a relatively new VPN. However, it already managed to attract a huge number of users from all around the world. It's easy to see why since this VPN works as advertised, it brings plenty of interesting features, and it's also quite user-friendly.
First and foremost, Surfshark VPN doesn't have any limitations on how many devices you can connect. This means that you can use a single subscription to cover all your Web-connected devices and all your family members. Then, you can count on a sizeable list of servers. Surfshark brings more than 500 servers in around 50 countries and can even unblock the most powerful media streaming services.
Lastly, let's not forget to mention that Surfshark has numerous tricks up its sleeve. It comes with a feature called CleanWeb, which means that it blocks ads, trackers, and malware. Then, it brings a powerful kill-switch, multi-hop technology, and has zero-knowledge servers. And considering its low monthly price, it's easy to see why this is perhaps the best VPN out there. All there's left is to check our review of Surfshark VPN.
Pros: Unlimited number of devices; Polished interface; Eliminates ads, trackers, and malware; Advanced set of features.
Cons: A limited number of servers.
NordVPN is without a doubt one of our favorite VPNs tested during 2019. It has a well-deserved reputation as one of the most technologically advanced VPN services on the market. It was even awarded as the best VPN of 2019 by an organization called Cybersecurity Breakthrough.
From an ease-of-use perspective, NordVPN definitely has one of the best software clients we've seen. It's clean, attractive and simple to use. We can definitely see people of any technical skill level having no usability issues. NordVPN also offers a substantial number of servers with more than 5,200 servers spread across 60+ countries. Not quite as many options as ExpressVPN, but with a more substantial network. Among these servers are ones that specialize in P2P traffic and media streaming.
NordVPN and Netflix also play well together, although once again your mileage may vary since Netflix is constantly upping their game when it comes to VPN blocking. In terms of speed, we have no complaints. Likewise, their customer service also did well in our review of NordVPN, with dedicated live customer support around-the-clock. Email support was a little sluggish, but live support was very snappy.
Pros: Nicely designed UI; Deep level of customization; Double encryption; No activity logging; Over 5,200 servers.
Cons: Not the fastest VPN out there; On the pricier side.
A key feature of TorGuard is its 'stealth' VPN technology. These specialized servers can get through VPN blocks on company intranets and in countries that prohibit VPNs by making the traffic look like regular data packets. The other great feature we like was an optional (and paid) feature that lets you get a non-shared, dedicated private IP. This is a great way to defeat VPN blacklisting. Netflix or Hulu has no way of knowing that your private VPN IP is, in fact, a VPN address.
It's not the easiest software to use and we wished that TorGuard could get a bit of a modern overhaul when it comes to its interface. If you can deal with the learning curve and can stand how it looks, you'll find one amazing VPN solution.
TorGuard has a massive number of servers, sporting more than 3,000 units located in 50+ countries. This means many people will be left out in the cold when it comes to local VPN servers. And finally, we also loved the customer support options and found TorGuard to truly fly in speed tests. For additional information, turn to our TorGuard review.
Pros: Highly reputable VPN; Deep customization available; Very flexible plans and packages; No user logs; Great customer support.
Cons: Comes with a learning curve; Not the most user-friendly option.
Ivacy doesn't come with the most polished UI out there, but it gets the job done. This is a highly reputable VPN service that's coming from Singapore. Among its notable features, you'll find a bulletproof privacy policy, all kinds of data protection, built-in kill switch, split tunneling, and support for a large number of devices and platforms. On top of that, it comes with more than 1,000 servers spread across 50+ countries.
As you can see, Ivacy has covered both the basic and advanced features as well. With this said, it's not surprising that you can use it unblock Netflix, Hulu, BBC iPlayer, Prime Video, and numerous other streaming platforms. However, we have to note that it's not the fastest VPN and can decrease the speed of your Web connection by up to 50%. So, our strong suggestion would be to use Ivacy if you have an ultra-fast Web connection, to begin with. Finally, we'll also add that this VPN comes with a competitive pricing structure, which you can learn more about in our full review of Ivacy.
Pros: No data logging; No previous data leaks; Strong encryption; Packed with advanced features; Affordable price.
Cons: Somewhat outdated UI; Not the best performance.
This VPN comes from Romania, known for its privacy-friendly laws. Since Romania is a member country of the European Union, ibVPN is 100% GDPR compliant. This VPN has done plenty to protect the privacy of its users, and it doesn't collect any logs that could identify what you do online. There's a whole range of powerful VPN protocols and ready-to-use apps present on all popular platforms. There are also highly advanced features like a built-in kill switch, ad-blocker, and IPv6 leak protection.
Even though ibVPN doesn't have the biggest server count, it's capable of providing reliable performance and website unblocking. You'll get to use Netflix, BBC iPlayer, Prime Video, and even Hulu can be unblocked. As noted in our review of ibVPN, we wished to see a somewhat speedier performance and its UI could be simplified. Other than that, this is certainly one of the best VPN you'll find right now.
Pros: Supports numerous platforms; Strong privacy-related features; No data logging; Unblocks American Netflix; Helpful customer support.
Cons: Relatively small server network; Somewhat complicated UI design.
There are many 'smaller' VPNs you'll find on the market, that don't have millions of active users. For the most part, these can't compete with top-rated VPNs – but there are a few exceptions. We believe that PrivateVPN is one of the best VPNs right now if you're looking for a user-friendly VPN without many complicated options. It comes from Sweden and employs a set of strong protocols along with AES-256 encryption to keep away anyone who's looking for your data.
If you need total identity protection, PrivateVPN provides an answer. It doesn't collect logs, comes with a strong reputation for preserving the privacy of its users, and you can use it on virtually any platform or device. Our hands-on review of PrivateVPN will also tell you that you can unblock Netflix, Hulu, and Prime Video. Torrenting is also supported and made easy since this VPN doesn't impose rigorous speed limitations.
Pros: Strongest level of encryption; Secure protocols; No data logging; Unblocks popular streaming platforms; User-friendly; Supports P2P.
Cons: Small network of VPN servers.
Like ExpressVPN, IPVanish is one of those VPNs that manages to get its name out everywhere. Once again, it's also a well-deserved profile since IPVanish consistently features in top VPN lists. There's no logging at all and you get full P2P support. Its encryption passes muster with 256-bit AES. The server network isn't the biggest here, but with more than 1,300 servers in 60+ countries, it's definitely in good company.
One sore point in our review was the slightly-clunky software client. It's not a complete train wreck, but getting things done isn't always a smooth process. Moreover, the client isn't very pleasant to look at in terms of design. Besides, getting this service at a cheaper price comes with some sacrifices. The most important one is the lack of live chat. This means that we can't recommend IPVanish to anyone who needs mission-critical support. To continue learning about this option, check out our IPVanish review.
Pros: Broad platform compatibility; Real-time analytics; Great for unblocking websites; No logs.
Cons: Doesn't support Hulu unblocking; A bit pricey.
One of the best things about Private Internet Access is how inexpensive it is. You'd think this would also mean that it's going to be less than great. Surprisingly, however, this is a fully-featured VPN that even includes fancier features such as malware filters and ad-blocking.
PIA supports a lot of devices, which is another surprise at this price. There's basically nothing you can't get it to work in one way or another. PIA's server count is quite substantial, coming in well over 3,300 servers. Unfortunately, these are divided among 30+ countries, which means plenty of customers are not going to get the locations they want.
For a company that has the word 'private' in the name, you'd better believe that PIA takes privacy seriously. Their whole system has been designed to make it impossible for them to snitch on users, regardless of the pressure. You can even pay them in Bitcoin to really be anonymous. Speeds were also fantastic in our testing, but unfortunately, you can't make use of it to unblock Netflix or Hulu. You can read more in our review of Private Internet Access.
Pros: Great value for the money; 256-bit AES encryption; Doesn't keep logs; Fast Web connection speeds.
Cons: Unreliable media streaming performance; Lack of deep customization.
FAQ
Finding the best VPN that aligns with your needs requires some research. That's why we've prepared a series of frequently asked questions, so make sure to take a look.
What Are VPN Applications?
Any VPN has one primary function – to make your Web browsing private. It does this by masking the data packets leaving and entering your home network. This means that your Internet service provider (ISP) can't tell what you're doing and then either throttle or report you. It also means that the websites you contact don't know where you really are and only know who you are if you tell them. This also has the useful side-effect of opening up region-restricted content since you appear to be in the country that hosts the VPN server.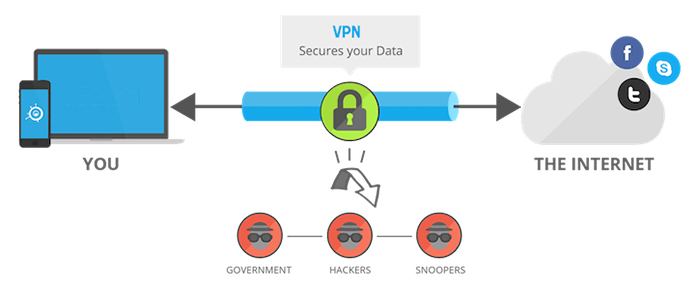 Apart from this, VPNs make it just about impossible for hackers or other cybercriminals to snoop on your data when you use public Wi-Fi or just by driving past your house. Without proper protection on your side, they can steal information such as passwords and usernames, not to mention unencrypted emails.
The need for a VPN goes much deeper than we can express in three paragraphs. So, here's our general guide to VPN applications where you'll get to know the basic technical terms.
Why Do You Need a VPN?
We'll try to keep this section short. So, take a look at the following questions and provide honest answers. Here we go:
Are you concerned about your online privacy?
Are you concerned about getting infected with malware?
Do you connect to public Wi-Fi networks often?
Do you want to connect to US versions of Netflix, Amazon Video, or Hulu?
Are websites censored in your country?
Do you travel a lot?
If your answer is 'Yes' to any of the above-found questions, you definitely need a VPN. In fact, you'll be surprised to know that VPNs are no longer reserved for tech enthusiasts. They come already optimized and ready for use – and they are not designed for average computer users.
It's not far-fetched to say that VPNs have become a necessity these days. You probably remember the recent Facebook data breach that affected millions of individuals. There are other disturbing statistics that have surfaced recently. Did you know more than 500,000 homes and businesses were affected by the VPNFilter botnet? And are you aware that over 300,000 PCs are infected with cryptocurrency miners? All of these scary situations threaten to affect your privacy. This is why a VPN has become an absolute necessity.
What Are The Benefits of Using a VPN?
VPNs aren't only used for website unblocking or torrenting. They come with numerous additional benefits, which is why they've become an essential tool in today's digital world.
First and foremost, these tools hide your IP address and make you invisible online. By adding encryption to this mix, they use all kinds of VPN protocols to make sure no one can see what you do online. This means using secure communication on your device, at an affordable price.
In case you'd like to learn more, we have a handy article for you. So, make sure to learn more about how VPNs boost your online security.
How to Pick the Best VPN for You?
There's a certain set of features and expectations that every capable VPN has to meet. So, we will list our set of criteria that helped us shortlist the best VPN options. Take a look.
Features: There is a set of standard features that you can expect. For example, we're talking about cross-platform support, AES-256 encryption, and preferably a capable kill switch. Then, there are features like support for OpenVPN that makes certain VPN stand out from the rest.
Pricing: We have tried to bring a list of affordably priced VPNs whose plans were fairly compared to its competitors. Also, all of the following VPNs have flexible payment structures and they offer free trials or guaranteed refunds.
Ease of Use: We understand that not all of our readers want a complex VPN with hundreds of options available. Therefore, you'll find VPNs that are easy to use. We're sure that you'll get to find your way around these even if you never used a VPN before.
Device Support: Almost all VPNs offer a certain number of simultaneous connections. That's why it's important to install the chosen VPN on your computer, smartphone, and on your tablet. This means that the perfect VPN should have native apps for all these desktop and mobile platforms.
Server Networks: It's important to know how many servers are there and where they are located. For example, you should pay attention to the number of servers in the US if you want to stream Netflix or Hulu.
Speed & Throttling: When it comes to VPNs, you can expect some throttling. However, the very best options make this throttling close to unnoticeable. This is an important aspect that separates amazing VPNs from mediocre ones.
Security & Privacy: For many of us, the primary reason for using a VPN is online security. You want to be sure that your private data doesn't leak in no way.
Customer Service: Last but not least, the best VPN should have impeccable customer support that includes 24/7 live chat.
Is Using a VPN Legal in Your Country?
You have probably read numerous statements regarding the legality of VPNs across the world. This is why we have two interesting articles that will clear any doubts you might be having.
First and foremost, here's our article on the legality of VPNs. As you'll see, using VPNs is perfectly legal in almost all countries. Since they are your right to preserve your private information, not many countries have decided to go against this software solution. However, authoritarian countries tend to control the flow of information. So, here's where are VPNs illegal to use.
Do VPN Services Keep Log Files?
Almost all free VPNs keep logs and then sell them to advertisers, which is one of the ways for those companies to generate revenue. However, some premium VPNs can also keep some logs. If you want to be 100% on the safe side, take a look at our article on the best VPNs with no-logs policies.
Do VPNs Impact Web Connection Speed?
If you take a look at our article on the pros and cons of VPNs, you'll see that these applications can slow down your connection a bit. However, top-rated VPNs have the needed power to keep this barely visible.
In case you want a VPN that won't slow you down, here's a handy overview of the fastest VPNs on the market.
Can VPNs Help With ISP-Imposed Throttling?
You've probably heard about the fight for Net Neutrality. Simply said, ISPs now have the right to throttle your Web connection when accessing certain websites. This is how they can make you pay for special plans that include Netflix, Hulu, Spotify, and similar.
This is done by detecting and collecting your Web traffic. Once they see you trying to visit Netflix, they automatically slow down your connection. However, a powerful VPN is a good solution to this problem. Since these applications hide your Web traffic, your ISP won't be able to throttle you. To learn more, here's how to bypass ISP throttling.
Can VPNs Unblock US Netflix, Hulu & Other Streaming Services?
When it comes to streaming, you need a VPN that performs without any fluctuations. This means that the chosen VPN provider needs to have a highly optimized network of servers. As a result, you'll get to enjoy using a reliable connection that can be used to stream HD or 4K content. Needless to say, throttling should be out of the picture as well.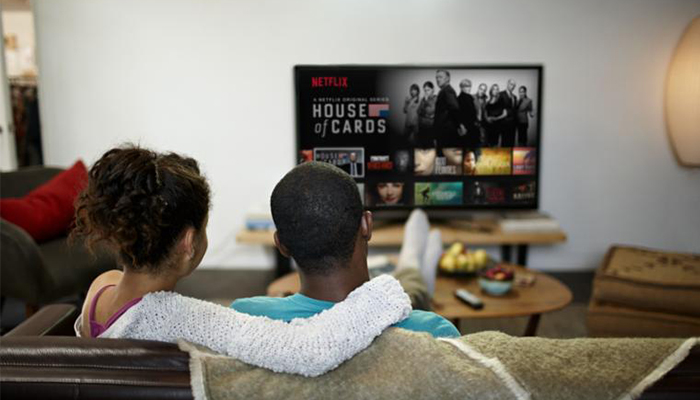 In our article on the best VPN for streaming, we have decided to recommend ExpressVPN among other options. That's because this VPN brings the most reliable performance out there, without close to non-existing throttling. Besides this, ExpressVPN can be used with just about any service such as Netflix, Hulu, HBO GO, Sling TV, and DirecTV NOW.
Are VPNs Safe For Torrenting and P2P Traffic?
Next, there's the question of torrenting. You already know that engaging in P2P traffic might get you in trouble with your ISP (Internet Service Provider). Torrents are even completely blocked in some countries, even though they are perfectly legal. Of course, we're not talking about downloading copyrighted files.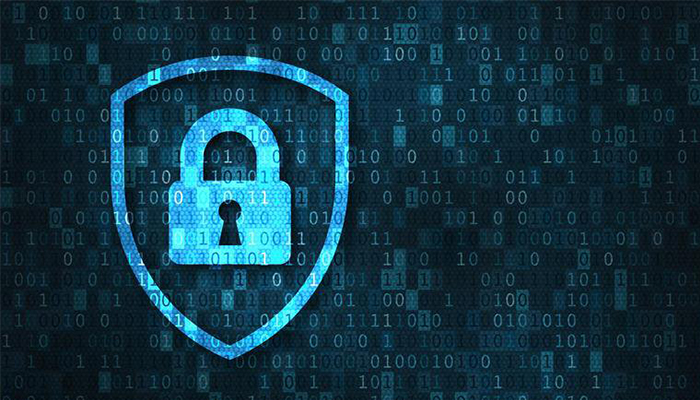 What you must know is that not every VPN supports downloading torrent files. Among those that do, ExpressVPN and CyberGhost VPN stand out. Both of these are viable options, but the one first should be your pick if you care about your speed. For more information, take a look at our list of the best VPN for torrenting.
Can You Use a VPN for Gaming & On Gaming Consoles?
Gaming enthusiasts understand the importance of using a VPN. First and foremost, this allows them to pick from different servers and improve latency and speed. This especially goes for picking nearby servers. With VPNs, this process is done automatically which guarantees the very best performance. Then, you can also access different geographic editions of online stores, which can save you some money. And finally, a good VPN will let you play games that are not yet available in your country.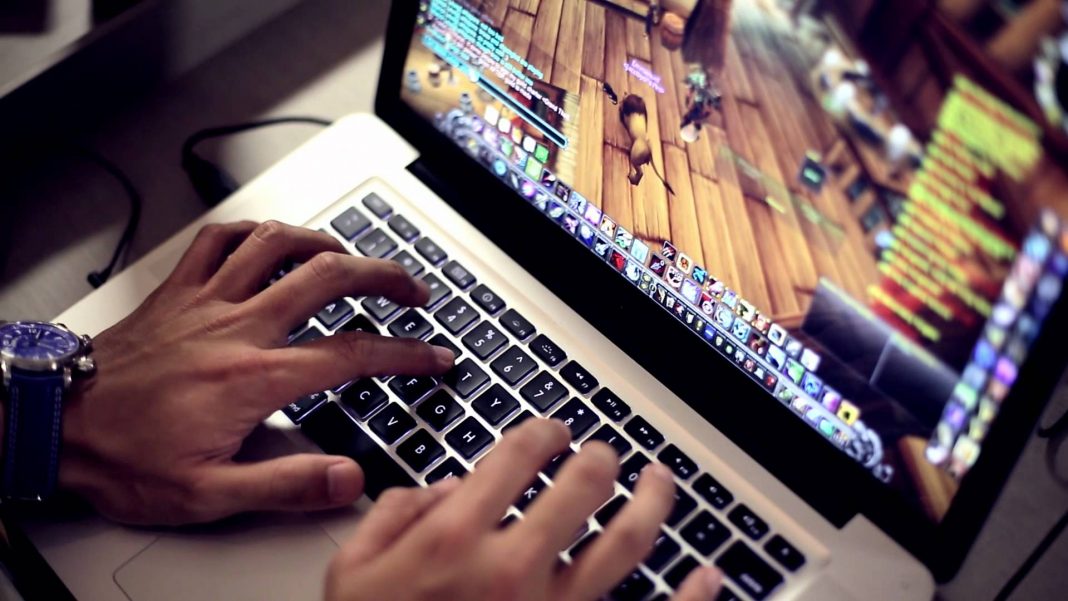 When it comes to gaming, ExpressVPN once against stands out. This is due to the fact that this VPN can break almost any Web roadblock. In addition, NordVPN and IPVanish are viable alternatives. Check out our full list of the best VPN for gaming by clicking on the provided link.
What's the Average Price for a VPN?
We are sure that you want a good deal and you certainly don't want to pay for a VPN more than you have to. So, let's discuss the average price of VPNs.
In general, you'll have to spend more if you go for a monthly plan. These can range from around $10 up to around $18. This means that you'll be charged once a month. However, you can save a lot of money if you go for a long-term plan.
The biggest savings are found in yearly plans. This can help you save from 50% and up. However, you might be hesitant to invest in a long-term plan – which is why articles like this one are of great help. No matter which one of the VPNs found in this article you pick, we're sure you can be safe to go for their long-term plans.
And finally, we'd like to tell you that there are VPNs offering free trials. These are perhaps the best way to test them before you make up your mind.
Should You Pick a Free VPN Service?
Before we conclude our article, we need to warn you against using free VPNs. These might be viable options if you need to do one or two things on the Web, securely. However, all of the currently available free VPNs are limited in one way or another. In general, these are time-based or bandwidth limitations. Not to mention, your connection will be severely throttled. You can learn more by reading our article on free VPNs and their safety of use.
Commercial VPNs have become quite affordable, especially if you go for a lengthier payment period. So, take another look at all our best VPN recommendations and we're sure you'll find something that fits your needs.
Finally, we want you to know that TechNadu's team deals with plenty of VPNs on a daily basis. We test and review VPNs, which means that we spend quite a lot of time hands-on with VPN providers and their apps. With this said, we want to include additional resources that you might find to be helpful:
Dear readers, this is where we conclude our article on the best VPN services in 2019. If there's anything else you'd like to know, don't hesitate to post a comment below. We'll do our best to provide a timely response.
Finally, make sure to share this article online. You can also like us on Facebook and follow us on Twitter to get the latest information first. Thanks!