Often perceived as a controversial issue, torrenting is actually just another type of file transfer. It has many possible uses as well as many benefits. Even though it's often associated with piracy, using BitTorrent protocol is perfectly legal as long as you stay away from the copyrighted material. So, let's talk about this technology and teach you everything you ever wanted to know. Welcome to TechNadu's ultimate torrent guide!
Disclaimer: TechNadu does not condone illegal file sharing or copyright infringement. Even though P2P file sharing technology is legal, many of the files exchanged via P2P are indeed copyrighted. Uploading these copyrighted files can put you at risk of a civil lawsuit. While these lawsuits are often class-action cases, some have been targeted at individual users in an attempt to make an example of them.
Use a VPN for Torrenting
Many of you will be surprised to know that your Internet browsing is fully visible by ISPs (Internet Service Providers). These companies have the power to collect your personal data and hand it over to third parties. Therefore, it's imperative to keep your data protected and inaccessible to anyone who tries to collect it. This is especially important if you plan on downloading and sharing torrent files.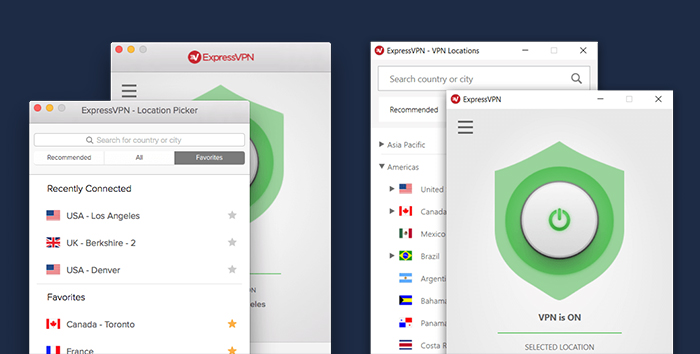 TechNadu strongly recommends using ExpressVPN to encrypt your Internet connection, change your IP, and make your device impenetrable to malware. This particular VPN software scored the highest in our tests, which can be seen in our ExpressVPN review. Use the provided link to read all you need to know about this easy to use and highly powerful application.
Make sure to sign-up for ExpressVPN and enjoy the Internet as it should be – open and without any privacy concerns.
Chapter 1: The Basics of Torrenting
First, let's discuss some of the most common terms related to downloading torrents. This will allow us to set up a firm base for what's to come. Keep on reading.
What is Torrenting?
Torrenting means taking part in the BitTorrent protocol. In its essence, this file transfer protocol lets you download files from the original source. At the same time, you allow other BitTorrent users to take bits of data from your device.
As you can see, torrenting actually refers to creating and maintaining a network of users sharing one torrent file. Everyone has a role in this kind of network, and torrent clients do everything in the background.
What Are Torrent Files?
You might be surprised to know that torrent files don't actually have any data within them, so to say. For example, let's say that you want to download a movie that is no longer being sold commercially. You can find a torrent file of that movie and download it to your device. This torrent file is just a set of instructions for your torrent client. This means that it doesn't actually contain the movie - it contains the information about where that movie can be downloaded from. Sounds very interesting, right?
What's Contained Within Torrent Files?
So, if torrent files only contain information, what are talking about here? Well, even though they are very small (you can download them in an instant, even on the slowest of Web connection) they have all that's needed for torrent clients. Here's an overview.
Announce - This is a list of tracker URLs where the original file can be found. This can be one or many different URLs.
Info Name - This is the name of the file or directory.
Info Piece - When you download a movie, for example, it's broken into small chunks so that it's easier to distribute. So, the 'info piece' gives information about the number of these pieces and their size.
Pieces - This is a hash list of all data chunks.
Info Length - The length of the original file.
Files Path - A list of file names and subcategory names.
Info Files Length - Finally, this provides information on the file size in bytes.
If you take a quick look at the bullet points above, we can see that torrent clients get a lot of information. Once you 'activate' a torrent, a torrent client will immediately know how large the original file is, how many pieces there are, their names, and where to find those pieces. This all sounds very complicated but all of this information is processed in the background.
How Does Torrenting Work?
So far in our ultimate torrent guide, we told you about torrent files and what they represent. Now, it's time to take a look at different roles and we'll expand your knowledge by introducing a few new terms.
Peers - This is a general name for every participant in one torrent network. As you've probably heard, torrent networks are also called P2P (peer-to-peer) networks. So, a peer is a user in this file sharing protocol.
Swarms - A swarm is a group of peers that are either downloading or uploading the same torrent file.
Seeders - Seeders have the original file fully downloaded and they allow other users to download bits of data. So, they seed (upload) the torrent continuously.
Leechers - Users who are downloading the torrent file are called leechers. Once they download the file automatically, they become seeders.
Indexers - Online repositories of torrents serve as indexers. They allow you to browse available torrents and download them to your device.
Trackers - The central part of every P2P network consists of trackers. These are servers that handle data exchange and they allow peers to find each other.
Clients - To download a torrent, you need to install a torrent client. We'll talk about these later on in the article.
Magnet Links - This is a name for a different type of torrent file that only contains the hash code. These are widely used today and they allow faster file transfer.
In case you'd like to dive a bit deeper into this topic, we have an article on how torrenting works. This is where we explore different roles in a more comprehensive way.
Chapter 2: How to Download Torrents
We understand that everything you read so far in our ultimate torrent guide might sound a bit boring. However, knowing all those terms will come in handy. Next, let's talk about how to download torrents.
Download a Torrent Client
No matter if you use Windows, MacOS, iOS, or Android, your operating system doesn't cooperate with torrent files by default. That is why you need an application that recognizes a torrent file and knows how to use the information contained in these files. These applications are called torrent clients.
To see some of the currently available options, take a look at the best torrent clients for Windows. You'll see that many of them look a bit rustic. However, you should pay attention to their functionality, not their looks. There's also a wide range of popular Mac torrent clients that will help you get this job done on MacOS.
Quite often, we recommend our readers to try either uTorrent or BitTorrent. These two clients look pretty much identical and they both work amazingly. On top of that, you can not only use them on desktop platforms but on Android and iOS as well. In case you go for our suggestions, here's how to configure uTorrent and make sure it downloads files fast.
Search & Find Torrent Files Online
Once you pick, download, and install a torrent client, it's time for the next step. You need to find a torrent that you'd like to download, and this is where torrent repositories come into play.
Where to Find Torrents Online?
Torrent sites bring a selection of torrents usually categorized in several different ways. They allow to you browse available torrents, download them, and upload your own torrent creations. In case you'd like to become an uploader, here's how to create and upload torrent files.
We have previously written about the most popular torrent websites. You can count on these to find pretty much anything you're looking for. However, these repositories also host copyrighted material so pay attention to what you're downloading. If you don't want to take any risks, you can also take a look at repositories of legal torrents.
How to Select The Right Torrent?
As you'll soon see for yourself, there are hundreds of torrents files for every single movie, music album, and application. So, here's how to select the right torrent that will download without any problems.
To give you an example, let's say that there's a brand new movie (not commercially available, of course) that everyone would like to download. It's easy to understand that such torrent would have a much greater number of leechers. In other words, thousands would like to download it while only hundreds (seeders) have that movie already downloaded. Since dozens of leechers (or even more) connect to one seeder, this creates some congestion. Even if you have a fast Web connection, it will take a lot of time to download that torrent.
We wrote a guide to downloading from The Pirate Bay, where you find additional information on how to select the right torrent. There's also a guide to downloading from Torrentz - a popular torrent search engine. And once you're done, don't just delete that torrent. Make sure to seed it and help others download it too. Here's some useful info on seeding torrents.
How to Download Torrents?
By now you have two of the most things when it comes to torrenting. You have a torrent client installed on your device, and you know where to look for torrents. All there's left at this point is to download the files.
Windows: There are several ways to download torrents on Windows PCs. You can double-click on the torrent file or simply drag-and-drop it onto the client's window. By default, the data will be saved in your Downloads folder, accessible via Windows Explorer.
MacOS: When it comes to downloading torrents on Macs, you can also open the torrent file which will automatically open your newly installed torrent client. Once finished, you can find the data in the Downloads folder, accessible via bottom-positioned Dock.
Android: We recommend Android users to stick to uTorrent, which is known as a malware-free option. This app also lets you stream video files, which is a nice benefit. Here's how to use uTorrent on Android.
Chromebooks: In case you have a Chromebook that runs Android apps, you're in luck because you can use uTorent for Android. However, you can always use Web services to safely download torrents on Chromebooks.
iOS: Lastly, we also have iOS devices. Since Apple likes this keep this platform somewhat closed, downloading torrent can't be done via native apps. However, you can use Web-based services. Take a look at how to download torrents on iOS.
No matter which platform you use, you can also do some optimizations and make sure to speed up torrents. If you click on the provided guide you'll get to learn a bunch of helpful optimizations, tips, and tricks as well.
And finally, please note that there are different types of files when it comes to torrents. For example, you can download movie torrents and even stream them using uTorrent, which also applies to downloading music torrents. And lastly, you can also download games using uTorrent.
Are There Any Precautions?
Popular torrent repositories have millions of daily visits, which does have some downsides. Being a fertile group of malware, you can easily end up with malicious code on your device. As a safety precaution, you need to use a reliable antivirus for torrents that checks every file that you download from the Web. Use the provided links to learn more about the best options. Needless to say, you can also use a VPN for a complete protection. This is perhaps the best way not to worry about potentially dangerous files and surveillance. Take a look around and see which ones are the best VPNs for torrenting.
We also understand that many of you care about your anonymity. Some ISPs can throttle your Web connection speed if they see you download torrents - even if you're not downloading copyrighted material. There is a lot that can be done to preserve your anonymity when torrenting, so make sure to know your options.
Last but definitely not the least, learn how to spot fake torrents that can waste a lot of your time. Instead, try to stick to popular torrents and check comments made by other users.
What's Next?
Hopefully, you have managed to find an amazing torrent and use a newly installed torrent client to download the files. However, you might be in for a big surprise if you're not knowledgeable about different file types.
In many cases, downloaded files come as ZIP archives. This allows directories to be compressed, which saves a lot of space. On top of that, compressed files can be downloaded faster than uncompressed files. Also, there's a whole range of music and video files where some of those can be very exotic, so to say. This means that you need to be prepared to use third-party software to run those files.
To help you with this, have come up with a guide to opening torrent files, including a range of different file type. So, make sure to read that article and check our suggestions.
Chapter 3: The Legality of Torrenting
Our ultimate torrent guide would not be complete if we didn't mention the question of the legality of torrents. When it comes to this topic, there are numerous misconceptions, so let's take a closer look.
Is Torrenting Illegal?
In short - torrenting is not illegal and this applies to the entire world. This is simply another way to transfer files between a number of devices. However, some of the possible uses of the BitTorrent protocol can be illegal. As you probably know, we are talking about piracy.
In case you download a copyrighted movie and your ISP detects that you have downloaded such file, you will most probably face certain legal consequences. The law can be somewhat vague when it comes to this, and it could be discussed what constitutes digital piracy. However, our general advice is to stick to legal torrents only. Still, there are things you need to know in case you get caught downloading illegal torrents.
How to Stay Legal When Torrenting?
This is a very comprehensive topic and a lot could be said about downloading torrents legally. We'll do our best to make things as simple as they can be, so here are some general pointers:
Stick to legal torrent repositories. Still, you should always pay attention to what you're downloading since even legal repositories can sometimes offer something that's copyrighted. In the same manner, popular torrent repositories also offer legal content, so this is definitely a mixed bag.
Make sure to protect your privacy. The best way to stay anonymous is by using a VPN. As an added benefit, a capable VPN will keep your Internet Service Provider at bay.
Do not share your legally acquired files. Just because you're a Netflix subscriber doesn't mean that you can download movies and distribute them.
As we said earlier, this is not a simple topic. So, we highly recommend you to read our guide to staying legal when torrenting.
The Best Legal Torrent Sites
You are probably thinking that legal torrents aren't that exciting. However, that's where you're wrong. There are plenty of free-of-charge movies, TV shows, video games, and everything in between. So, here are some of the most widely used legal torrent sites.
Public Domain Torrents brings a sizeable collection of classic movies. In fact, you'll have a hard time finding these elsewhere on the Web, making this repository even more valuable.
Internet Archive brings documents, videos, and audio files that let you go back in time.
The Vuze Studio HD Network brings modern content that is even easier to access if you use Vuzue's torrent client. You can count on video podcasts, TED Talks, and more.
In conclusion to this segment, here's our list of legal torrent repositories that you can always use without any fear of breaking the law.
Chapter 4: Advanced Tips & Tricks
We'll end our guide you giving you a few tips that can turn into an advanced torrent user. Take a look.
Learn How to Read Torrents
In time, you will get better at 'reading' torrents and knowing which ones to download. This will eliminate any possibility of downloading a faulty torrent or getting infected with malware. In essence, this information can found by inspecting the seeder/leecher ratio and checking comments. 
Then, you can also do a lot to safely download torrents by changing your IP address and making sure it's not visible in swarms. To continue exploring this topic, here's what you must know to safely download torrents.
Use Seedboxes For Heavy Torrenting
In case you rely on torrents on a daily basis, using a seedbox might seems like an excellent idea. In essence, a seedbox is a remotely located server that is a great solution for torrenting. As you can imagine, they are located in high-bandwidth data centers, which has a whole range of interesting benefits.
First and foremost, a seedbox can download files incredibly quickly. Their speeds range from 100Mbps up to 10Gbps. However, all of them come with preloaded security features based on VPN solutions. It's true that they cost money but this could be a good investment if you're into heavy torrenting. In case you'd like to learn more, here's our guide to using seedboxes.
Final Thoughts
Dear readers, that would be all when it comes to your ultimate torrent guide. We hope that you managed to learn a lot by reading this article. If you have any questions or doubts, please feel free to post a comment below. Our editorial team will answer you in a timely manner.
And finally, we would like to ask you to share this article online in case you found it helpful. Thank you!