Unfortunately, the answer is - no. You can't watch Discovery Plus on LG TVs, as this media streaming service doesn't offer a native app for WebOS (the platform that powers LG TVs). We can only hope to see this change in the future.
However, until that happens, let's talk about the best workarounds to getting Discovery Plus on your LG TV. Here's what you want to know.
You Can Still Watch Discovery Plus on LG TVs - But Only via This Workaround!
Even though Discovery Plus can't be found as a native for LG TVs, you can use screen-casting to play video content from your smartphone on your large-screen TV. However, make sure that your TV supports either Chromecast or AirPlay. Here are the steps you need to take.
The first step requires you to get a Discovery Plus subscription. We've provided the link that will take you to the Discovery+ website, where you need to click on 'Start Free Trial' to get started. Pick a plan, fill out the required information, and get your subscription.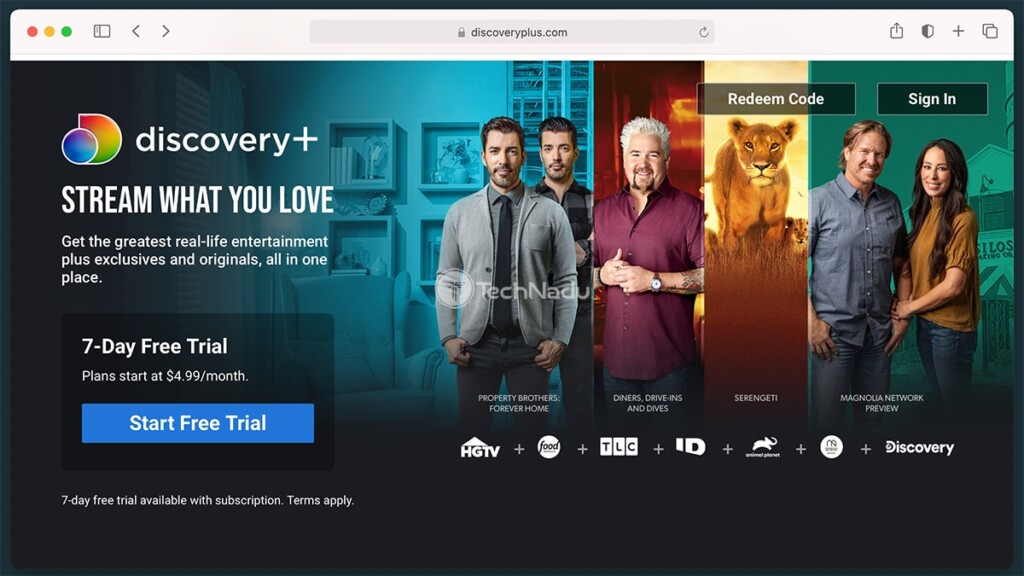 Now, you need to install the Discovery Plus app on your smartphone or tablet. So, check the iOS/iPad version of the app, and here's the Android version as well. Of course, you can also visit the iOS App Store or Android Play Store on your device and then download Discovery+ from there.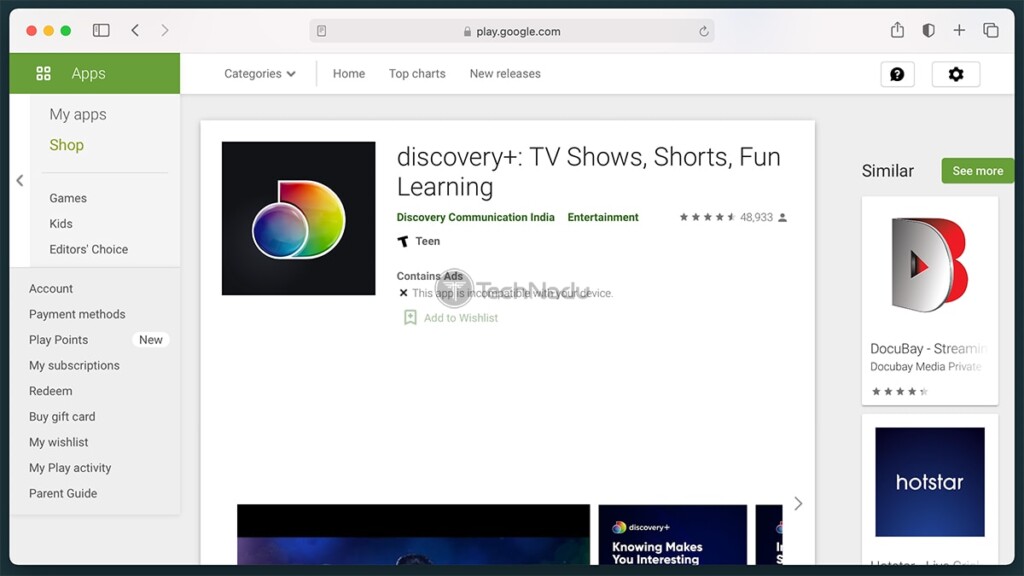 Once you download the app, open it, and then log in to your account. You'll be asked for your username and password, which you've supplied while creating your Discovery+ account.
Before we go to the final step, an important note: your TV and your smartphone/tablet must be on the same Wi-Fi network for Chromecast or AirPlay to work. So, make sure that you meet this requirement, and test your Web connection on your LG TV as well.
Finally, use the Discovery+ app to start playing any content. As soon as you do that, you'll see a 'screen-cast' icon, which should be visible on the right side. Tap on that icon, select your LG TV, and that's it. The selected video will now start playing on your large-screen TV. That's it!
FAQ
Is Discovery Plus Available on LG TVs?
No, Discovery Plus doesn't offer a native app for LG TVs. That means there's currently no way to install and use Discovery Plus natively, no matter which LG TV model you might have.
Is Screen-Casting the Only Way to Watch Discovery+ on LG TV?
Screen-casting is currently the best method to watch Discovery+ on LG TVs. If you've purchased your TV in the last couple of years, the chances are that it supports either Chromecast or AirPlay. That means you can cast video content from your smartphone or tablet to your TV.
How to Know If My LG TV Supports Chromecast or AirPlay?
The best way to check whether your LG TV supports Chromecast or AirPlay is to do a Google search. For this purpose, you'll need to know the exact model number of your TV - usually found on the back side of your device.
Will Discovery+ be Available on LG TVs In the Future?
As of right now, the official support documentation of Discovery+ acknowledges that there's no app for WebOS (which powers LG TV). However, there is no news regarding whether this might change in the future.
This brings us to the end of our guide on how to watch Discovery Plus on LG TVs. If you have any doubts or questions, feel free to post a comment below. And, of course, happy streaming!