It's true that TiVo offers a whole range of devices for streaming online media and watching cable TV. However, at the moment, only one TiVo device (TiVo Stream 4K) is compatible with the recently launched streaming service by Discovery. We're sure you can't wait to watch Discovery Plus on TiVo, and we're here to help you get started in the best possible way.
5 Easy Steps to Watch Discovery Plus on TiVo
Keep in mind that the following method works on a TiVo Stream 4K - powered by Android TV. So, here's the quickest way to get Discovery Plus on your TiVo media streaming device.
First, make sure to get your Discovery Plus subscription. Click on the provided link, and then click on the 'Start Free Trial' button. You'll need to pick a plan, create your account, and fill out the required billing information. Once done, you'll receive an email with a confirmation of your subscription, so you can proceed with the next step.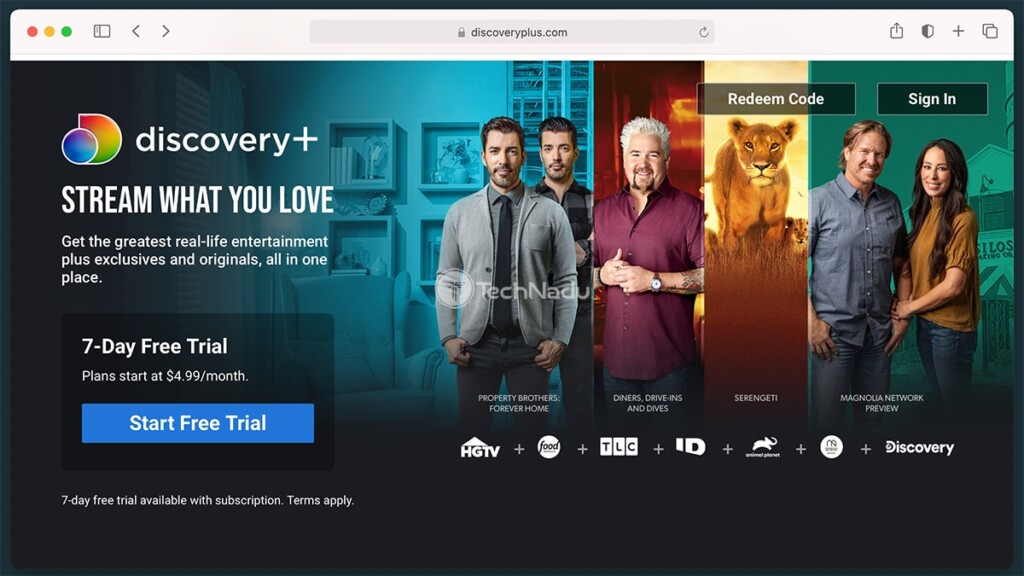 Then, turn to your TiVo Stream 4K. Start by going to the Android TV Home Screen. Then, select Apps > Get More Apps. This will take you to the Google Play Store, which offers more than 5,000 apps at the moment - and Discovery Plus is one of those.
Feel free to use the built-in search functionality to search for Discovery Plus. Click on the apps' name to open its overview, and then select 'Get' or 'Install.' Follow the on-screen instructions to install the app.
Once downloaded and installed, the app should appear in your 'Apps' section of the Android TV Home Screen. You need to select the app to launch it.
Finally, go through the on-screen instructions to log-in. You will be asked for your credentials, so use your email and password that you've while signing-up for the streaming service. Once you're done with streaming content from Discovery Plus, press the TiVo button on your remote to return to the TiVo Stream app.
Your TiVo Stream 4K comes with Chromecast built-in. If, for any reason, you can't watch Discovery Plus on TiVo, you can install this app on your Android or iOS device. Launch the app, start playing any content, and use the 'Chromecast' button to cast that content to your TiVo. For this to work, your devices must be on the same Wi-Fi network.
FAQ
Does Discovery Plus Work with TiVo?
Yes, Discovery Plus works on TiVo. However, this applies only to a TiVo Stream 4K, which is a recently released media streaming device, powered by Android TV. As of right now, other TiVo devices don't support Discovery Plus as a standalone service.
Can You Use Chromecast with Discovery+ and TiVo?
A TiVo Stream 4K is a device that comes with Chromecast built-in. That means that you can use this feature to screen-cast Discovery Plus from your smartphone or tablet to your large-screen TV (using TiVo's Stream 4K, of course).
Can You Stream Discovery Plus in 4K on TiVo?
At the moment, Discovery+ doesn't offer 4K content on TiVo. This feature is reserved for Apple TV and Fire TV devices. However, we expect to see Discovery Plus offer this feature on all of its supported devices soon enough.
Can You Get Discovery Plus on TiVo for Free?
Yes, you can get Discovery Plus on TiVo for free. However, this promo offer only applies to customers of Verizon's Fios, Unlimited, and 5G Home Internet plans. Make sure to learn more about how to get Discovery Plus for free.
This brings us to the end of our guide on how to get Discovery Plus on TiVo. In case of any questions, don't hesitate to post your comment below. Thanks for reading - and enjoy streaming thousands of documentaries via Discovery+!