When it comes to Roku, you can always count on its sizable content library. And yes, that library has expanded recently, once Discovery Plus found its way to this platform. We're sure that you want to learn how to watch Discovery Plus on Roku, and that's precisely what we'll teach you. So, let's jump right in!
Here Are the 5 Steps to Watch Discovery Plus on Roku Devices
Just like with other Roku channels, getting started with Discovery Plus is quite easy. We'll walk you through the entire process, from the very beginning. So, here are the steps you need to take.
First, make sure to subscribe to Discovery Plus. Use the provided link, and you'll be taken to the official website of Discovery+, offering the easiest way to subscribe. Click on 'Start Free Trial,' pick a subscription plan that works for you, create an account, and pay for the subscription. You'll then receive a confirmation email, which is when you can proceed to the next step.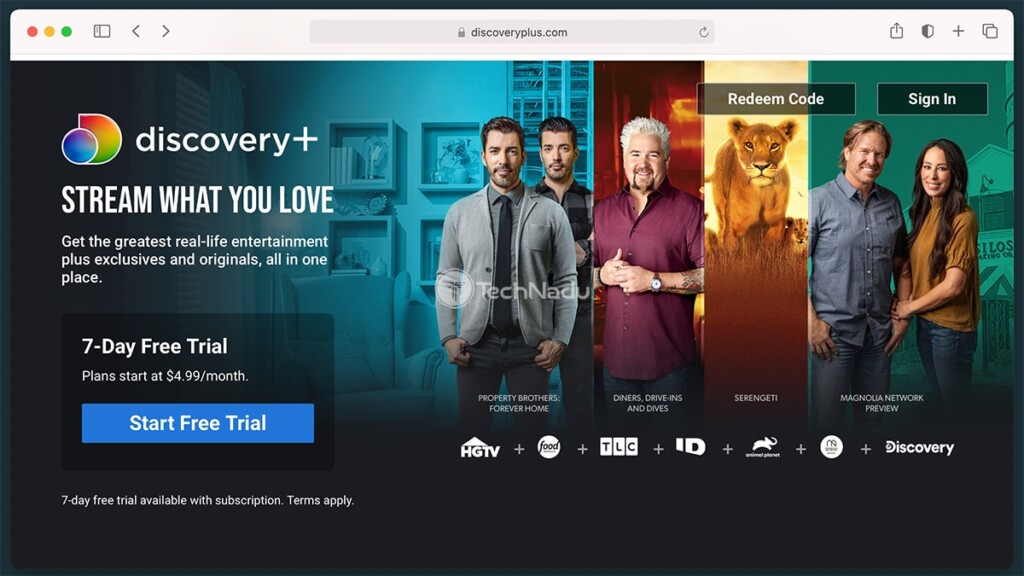 The rest of this procedure is done on your Roku device. Begin by pressing the 'Home' button, and then select 'Streaming Channels' on the left side of Roku's interface.
You now need to scroll down until you see an option labeled 'Search Channels.' Select this option, and a virtual keyboard will appear on your screen. You need to input 'Discovery Plus' to search for that app, which should appear among the search results. Select it.
This is where you should see an overview screen of Discovery+. Feel free to use the 'Add Channel' button, which will prompt the app to download and install on your Roku.
Finally, you can go back to Roku's Home Screen, which is where you'll find Discovery Plus. Launch this channel and log in following the prompts you'll see on the screen. That's it!
Tip
There's also a way to install Discovery Plus on a Roku device remotely. You'll need to visit Discovery Plus on Roku's Channel Store (on the Web), click on 'Add Channel,' log in to your account, and then confirm your decision.
FAQ
Is Discovery Plus Available on Roku Streaming Devices?
Yes, Discovery Plus is available on a wide range of Roku media streamers. That means you'll find this streaming service on Roku's Channel Store. So, once you subscribe, you can get started with Discovery+ within minutes.
Is Discovery Plus Available on Roku Smart TVs?
Yes, Discovery Plus is available on smart TVs using Roku as their platform of choice. That means you can access the Discovery+ app natively on a range of Hisense, TCL, Philips, and Sharp TVs (among other brands that rely on Roku).
Can You Stream Discovery Plus in 4K on Roku?
No, Discovery Plus doesn't support 4K streaming on Roku (just yet). This feature is currently available on Fire TV Stick and Apple TV devices only. However, we do expect that to change in the near future.
Can You Get Discovery+ for Free on Roku?
You've reached the end of our guide on how to get Discovery Plus on Roku. If you have any questions or doubts, feel free to use the comments section below. And lastly, thanks for reading!