We're happy to report that Discovery Plus offers a native Android TV app. Therefore, you can access this streaming service natively across numerous smart TVs and media streaming devices.
We know that you can't wait to get started, and you want the quickest way to get Discovery Plus on Android TV. So, that's precisely what you'll find in this article.
Here Are the 4 Easy Steps to Watch Discovery Plus on Android TV
The main requirement you need to meet is to have access to Google's Play Store on your Android TV device (which could be a TV or media streamer). And also, your device must be on Android TV 5.0 or newer. So, let's get started!
First and foremost, make sure to subscribe to Discovery Plus. We've provided a link that takes you to the streaming platform's website. Once you get there, click on 'Start Free Trial.' Pick a subscription plan that works for you, create an account, and add your payment data. Proceed once you get a confirmation that you've subscribed successfully.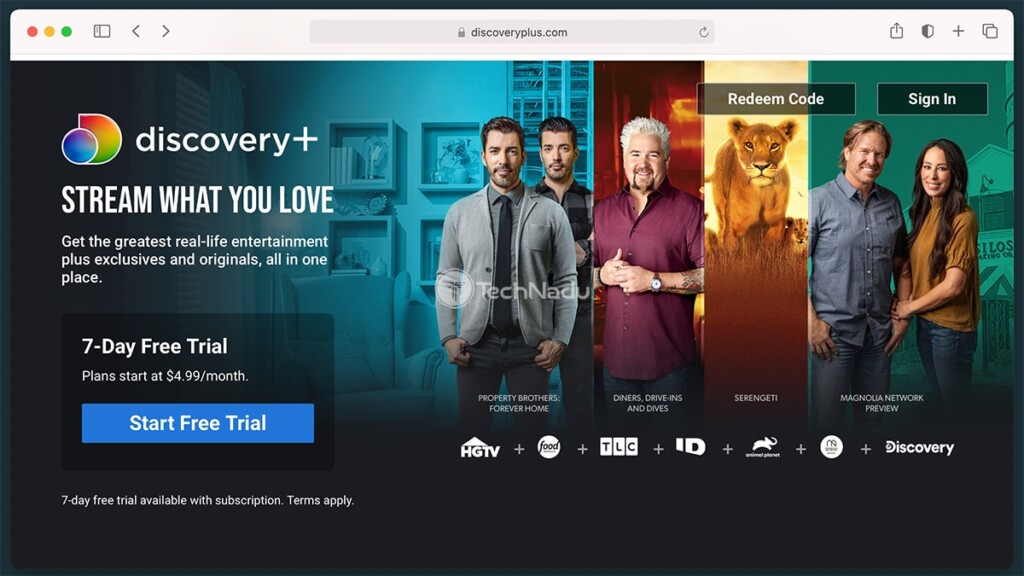 Now, it's time to turn to your Android TV. Make sure to start from its Home Screen and navigate to the Google Play Store from there. Open the app, and then use the search button/bar to look up 'Discovery Plus.' This is when you should see the app's icon.
Once you select 'Discovery Plus,' you'll see the app's overview screen. To download and install the app, click on 'Get' or 'Install,' depending on the version of Android TV you use. Wait a couple of moments until the app is ready for use.
Return to your Android TV's Home Screen again. Then, locate the newly installed app. Launch Discovery Plus, log in by following the on-screen prompts, and - that's it! Once you access your Discovery+ account, you'll get to stream its library without any limitations.
FAQ
Is Discovery Plus Available on Android TV?
Yes, Discovery Plus is available on a wide range of Android TV devices. It comes as a native Android TV app, accessible via the Google Play Store.
What Android TV Devices Does Discovery+ Support?
Discovery Plus supports Android TV version 5.0 and newer. Therefore, it should work on most Android TV-powered smart TVs and media streaming devices (released in the last couple of years, at least).
Can You Stream Discovery+ in 4K on Android TV?
At the moment, Discovery Plus doesn't offer 4K content for Android TV users. Instead, this feature is currently reserved for Fire TV and Apple TV devices. However, we do expect that to change soon.
Can You Sideload Discovery+ on Android TV?
Since Discovery+ is still a new app, you'll have a hard time finding its APK file (make sure to use reliable and legal APK repositories only). However, once the app's APK file surfaces online, this will create a possibility for you to sideload Discovery Plus on a broader range of Android TV devices.
Is There a Way to Get Discovery Plus for Free on Android TV?
That would be all on how to get Discovery Plus on Android TV. If you have any questions for us, know that you can post your comment below. And of course, enjoy using your new streaming service!