It's true - you can't watch Discovery Plus on PlayStation directly. Even though this streaming service launched on many platforms (it's even available on Xbox), there's no native app for PlayStation 4 and 5 consoles. So, when talking about how to watch Discovery Plus on a PlayStation, we are talking about possible workarounds. Here's what you need to know.
You Can Watch Discovery+ on PlayStation Using This Workaround
Since you already have a PlayStation console, you probably have a 'Full HD' or 4K smart TV. So, you can use your existing equipment (your smartphone and your TV) to access and watch Discovery Plus in the highest possible video resolution. Here's what you need to do.
First, make sure that you have an active Discovery Plus subscription. Click on the provided link, and you'll be taken to Discovery Plus' website. There, select 'Start Free Trial,' and then go through the sign-up procedure. Pick a plan, create an account, and pay for the subscription.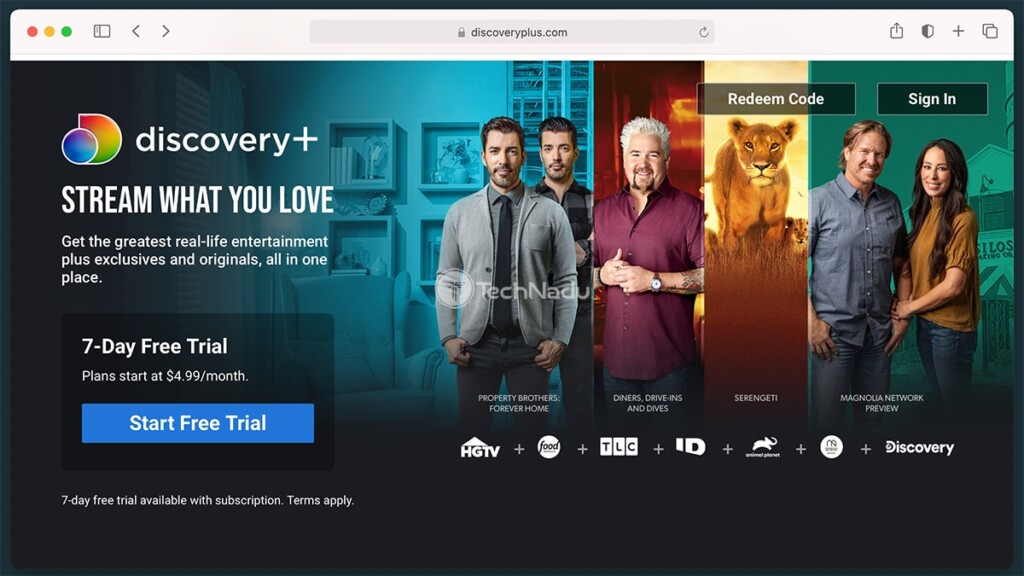 Then, you need to install the Discovery Plus app on your smartphone. Here's the link to Discovery Plus on the iOS App Store, and here's the link to the Android version of Discovery+. Of course, you can also visit the iOS App Store or Play Store on your device and download the app from there. For more information, here's our guide on how to watch Discovery Plus on iPhone & iPad.
Once you install the app, launch it. You will see a prompt to log in, so use your newly created credentials to access your Discovery Plus library.
Next, you need to make sure that your TV is connected to the same Wi-Fi network as your phone. Since you probably already have a smart TV, make sure to connect it to your home Wi-Fi. Also, to be on the safe side, check if your TV model supports Chromecast or AirPlay, as we'll use those technologies to screen-cast Discovery Plus to your TV.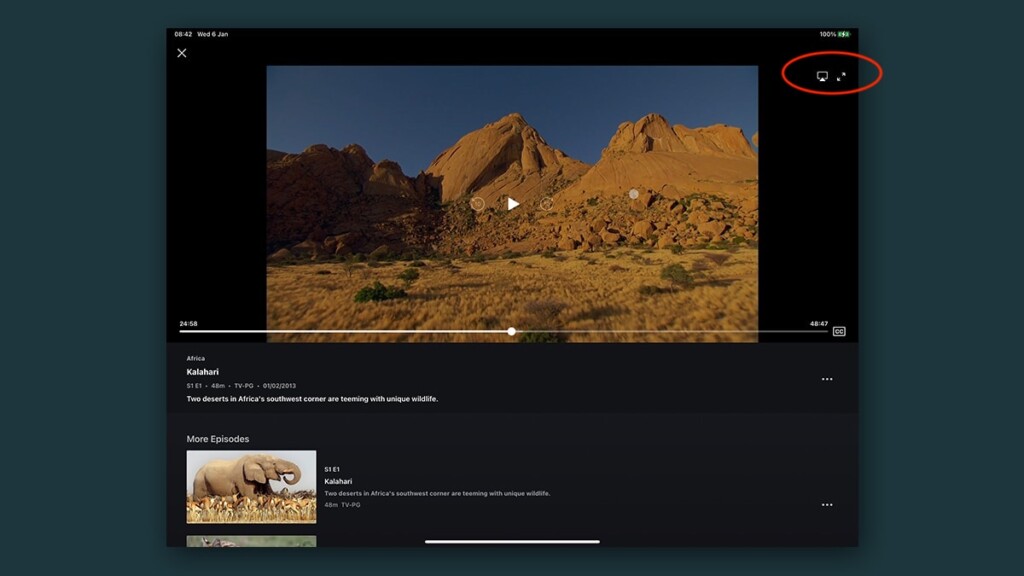 Finally, start playing any video using the Discovery Plus app on your smartphone (or tablet). As soon as you do that, a 'Screen Cast' icon will appear in the top-right corner. Click on that icon, and then select your TV. After a few moments, you'll get to watch Discovery Plus on your large screen TV.
FAQ
Is Discovery Plus Available on PlayStation?
Sadly, no. Discovery Plus isn't currently available as an app for PlayStation consoles. That means you can't access or use this streaming service on your game console (directly).
When Will Discovery+ Launch on PlayStation?
There is no news regarding when Discovery Plus will become available on PlayStation systems. Therefore, we can't give you any predictions - even though we're sure that this platform will be supported at some point in the future.
Can I Cast Discovery+ Directly to PlayStation Consoles?
Unfortunately, you can't cast Discovery+ directly to your PlayStation 4 or PlayStation 5. Instead, the best workaround right now is to cast (screen-share) Discovery Plus from your smartphone or tablet.
Can I Stream Discovery Plus in 4K?
At the moment, Discovery Plus offers a selection of 4K titles only via its Fire OS and Apple TV apps. Other supported platforms are limited to streaming in up to 'Full HD' (1080p).
Can I Get Discovery Plus for Free? Is There a Trial?
That brings us to the end of our guide on how to watch Discovery Plus on PlayStation. In case you have any questions, don't hesitate to post a comment below. And also - thanks for reading!