No matter if you've managed to purchase the recently released Series X or Series S or if you have an older Xbox - there's an easy way to access a wealth of documentaries. Yes, we're talking about watching Discovery Plus on Xbox, which comes as a native app. So, let's show you how to set it up.
Here Are the 5 Steps to Watch Discovery Plus on Your Xbox (One, Series X, and Series S)
Discovery Plus is finally live - and it comes as an app for Xbox One (X/S), Xbox Series X, and Xbox Series S consoles. All of those devices have access to the app via their App Store, so here's how to get started.
First, we recommend subscribing to Discovery Plus via its website (as that's currently the easiest way to subscribe). Use the provided link, and then click on 'Start Free Trial.' You will be asked to pick a subscription plan (with or without ads), create an account, and add your payment info. Once you're done, expect to receive a confirmation email.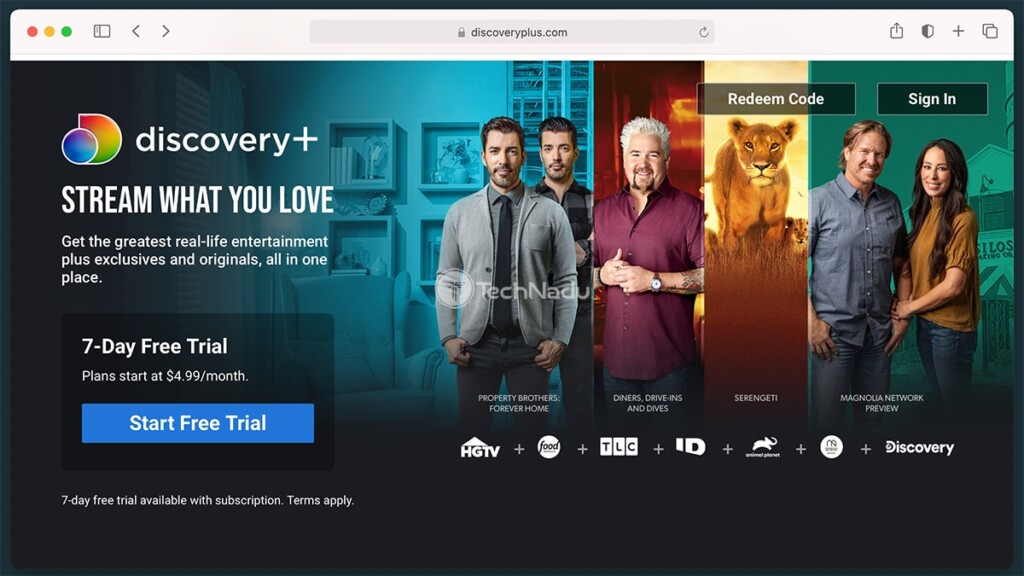 Now, you can turn to your Xbox. Make sure to begin from its Home Screen, which you get to by pressing the Xbox button on your controller, and then picking 'Home.' Once you get to your Home Screen, select 'My Games & Apps.'
Then, use your controller to select 'Apps' on the left side of your TV screen. Find and open the 'Microsoft Store' app. You'll see that the 'Search' field is automatically highlighted, so go ahead and select to activate it. Search for 'Discovery Plus.'
Open the app's overview, and then select 'Install.' The Discovery Plus app will now download and install to your Xbox console. Once done, feel free to launch it.
All there's left is to log in, which you do by following on-screen instructions. After a few moments, you'll get to access your Discovery Plus library and stream any type of content. Enjoy!
FAQ
Is Discovery Plus Available on Xbox?
Yes, Discovery Plus is available on a range of Xbox consoles. That includes the latest available generation, released in November 2020 - as well as the previous (Xbox One) generation.
Which Xbox Consoles Support Discovery Plus?
You can access the Discovery Plus app via the Microsoft Store on Xbox One (which includes Xbox One X and S), Xbox Series X, and Xbox Series S consoles. Older consoles are not supported, and we don't expect to see that happen in the future.
Does Discovery Plus Work on Xbox 360?
Unfortunately, Discovery Plus isn't available on Xbox 360 consoles. To access this app, you need an Xbox One console or newer.
Can You Stream Discovery+ in 4K on Xbox?
Even though Xbox consoles support 4K streaming, this option isn't available on Discovery Plus. This streaming service is currently offering 4K content for Fire OS and tvOS only. However, the chances are that 4K streaming will expand to other platforms soon enough.
Is There a Way to Get Discovery+ for Free on Xbox?
With that said, we conclude our guide on how to get Discovery Plus on Xbox. If you have any questions for us, send them via the comments section below. And also, thanks for reading!