ExpressVPN's password manager is already available - as a beta feature.
It allows you to generate, store, and fill your passwords across any device.
You can try 'ExpressVPN Keys' on Android and Chrome (and iOS soon).
The latest addition to ExpressVPN's ever-growing suite of cyber-security tools is – a password manager. Aside from protecting your digital privacy, letting you change your virtual location, and helping you bypass Internet restrictions, ExpressVPN now also enables you to take full control of your password security.
Called 'ExpressVPN Keys,' the freshly available password manager lets you generate, store, and fill passwords with ease – following the VPN's time-tested security practices (audited just recently). That means it's built upon zero-knowledge encryption, protecting all your passwords using a single master password (or your biometrics) you'll use to unlock ExpressVPN Keys on your device.
You can store an unlimited number of passwords. Also, you can sync your passwords to as many devices as you want. However, besides storing your credentials, ExpressVPN Keys also helps you upgrade your security.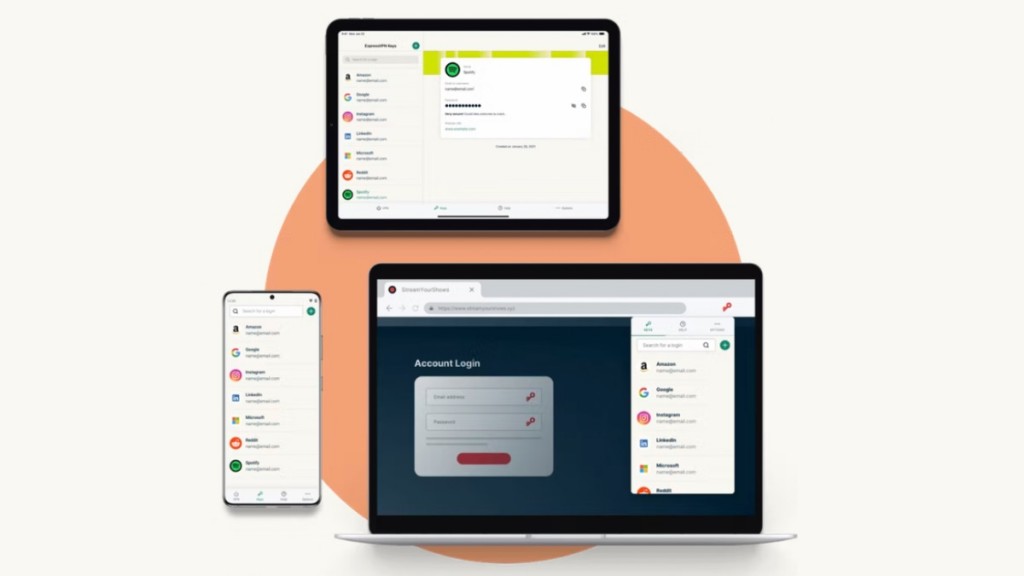 You can use ExpressVPN Keys to generate uncrackable passwords, as the password manager will warn you if a weak password is detected. It can also detect repeating patterns and reused passwords. And, of course, you'll get to sign in to websites and digital services with just one click – as ExpressVPN Keys will auto-fill your credentials.
In addition to all the previously mentioned features, ExpressVPN Keys allows you to move your data from other password managers. You can even set up two-factor authentication if you want the best security for your credentials.
At the moment, ExpressVPN's password manager is rolling out in beta as a Chome extension for Windows, macOS, and Linux, as well as through ExpressVPN's Android app (which you need to update through Google's Play Store). It should also be available on iOS and iPadOS very soon.
To access ExpressVPN Keys, you need to be a subscriber to ExpressVPN. The freshly available password manager comes free of charge – or, better said, it's not a premium add-on for your subscription (it comes already included in the price).
ExpressVPN Keys comes after several highly useful features added to ExpressVPN in the last couple of months. For example, 'Parallel Connections' has cut down the time required to establish a connection to ExpressVPN servers. And then, 'Threat Manager' has improved the VPN's prevention of tracking-related data sharing.