A capable and trustworthy VPN can be your ultimate ally on the Web. In fact, once you start using one, you'll encounter a much more open and safer side of the Internet. With that said, if you've been wondering what you can do with a VPN, know that you've come to the right place. 
Just below, you will find the 10 most prominent benefits of using a VPN service. However, keep in mind that not every VPN is the same, so you have every right to be picky when choosing one. Don't worry; you'll find plenty of recommendations in this article as well. 
1. Protect Your Identity & Digital Privacy
First and foremost, you can protect your identity and digital privacy by using a VPN. That's still their primary purpose, even though their range of features has evolved over time.
VPNs protect your privacy by encrypting your Web traffic (done in many different ways, using secure VPN protocols). The core of that process is something called tunneling. A VPN app can hide everything you do on the Internet by taking your incoming and outgoing Web traffic into a secure VPN tunnel.
Consequentially, your privacy will be protected in the most secure way possible. Online trackers will be prevented from working, and even if someone gets to your data (which is unlikely to happen), they won't be able to "read" your data (as it will be scrambled).
2. Secure Any Public/Open Wi-Fi Network
We sincerely hope that you're aware of the dangers of using public Wi-Fi networks. They're known for their vulnerability, providing an easy way for hackers to infiltrate your device. On top of that, free Wi-Fi hotspots are designed to collect your personal data, as they often require your email address or your phone number prior to accessing them. 
With that said, a VPN can help you secure any Wi-Fi network out there. So, you don't have to be worried the next time you connect to a Wi-Fi network in a coffee shop somewhere. Just keep your VPN enabled in the background, and your device will remain invisible. 
To help you find a VPN for this particular purpose, we've created a guide to the best VPNs for public Wi-Fi networks. You'll also want to check the best VPNs for hotel Wi-Fi networks. 
3. Block (Privacy-Intruding) Online Ads
Even though online ads are a necessity for many websites, they can be pretty annoying. More importantly, they can exploit your privacy and security, and that even applies to mobile ads (those you see in mobile apps, that is). 
Once again, a VPN comes as a solution. Certain VPN services use specialized DNS servers to filter your traffic, getting rid of ads along the way. They come as fully automated solutions, removing ads on-demand as you browse the Web. 
With that said, if your goal is to remove ads, head over to our overview of the best VPNs with ad-blocking features. As mentioned above, this isn't a standard VPN feature, even though more and more VPNs are starting to offer it.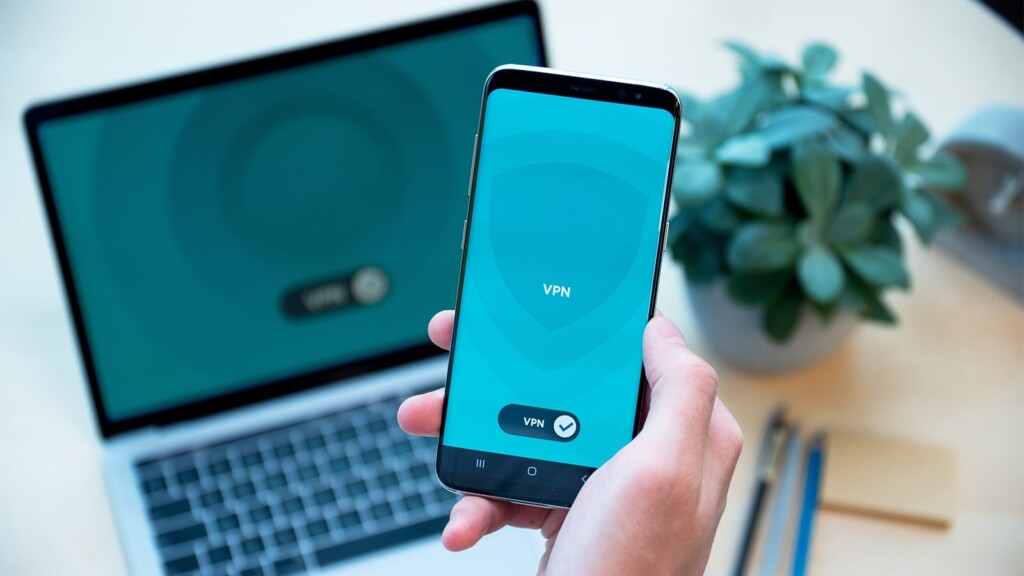 4. Avoid Restrictions Imposed by Your ISP
Here's a significant benefit of VPN services. If you decide to use a powerful VPN, it can help you battle against ISP-imposed restrictions and data logging. That's true – a VPN can help you hide your browsing history from your ISP, as well as unblock the full speed of your Web connection (if ISP-level throttling is present).
This benefit comes as a result of the way VPN services work. As explained earlier, they encrypt your Internet data keeping it hidden within a VPN tunnel. This technology is so strong that even your ISP won't see what you're doing online.
Therefore, you will get to prevent your ISP from collecting records about your online activity. And besides that, your ISP won't get to throttle your Web connection during certain online activities, as it won't get to see the websites you visit.
5. Spoof Your Location (By Hiding Your IP)
Did you know that your IP address helps websites pinpoint your exact location? That's how websites and various digital services can show you local weather or local news. If you don't believe us, just do a Google search for 'weather,' and you'll see how that works.
Thanks to VPNs, you can hide your IP address (which gets replaced by an IP address provided by your VPN service instead). That happens every time you connect to a VPN server, without any input needed on your side.
To learn more, here's how to use a VPN to change your IP. And if you want to go one step further, here's how to hide even your VPN's IP address.
6. Access P2P Networks Safely & Securely
Engaging in P2P networks isn't illegal, per se. However, downloading torrent files can be illegal if copyrights protect those files. That why, even if you stick to legal torrent files only, you could have a tough time downloading them (in case your ISP is blocking torrent clients or sites).
So, if you decide to use a VPN, you can anonymize your P2P traffic. Of course, we don't advise you to download illegal files. However, if you want to engage in P2P networks for legitimate purposes, know that a VPN will help you do just that.
Before you start downloading P2P files, we recommend checking our ultimate guide to torrenting. And then, upgrade your knowledge on encrypting P2P-related traffic. Finally, here are the best VPNs for torrenting (hands-on tested by our team).
7. Save Money While Shopping Online
As you know by now, online tracking is something that follows you everywhere on the Internet. However, that practice is perhaps most prominent on e-commerce websites. They don't only deal with your payment information (which you should protect), but they also try to sell you their services and products at a higher price.
That's because an online store can check your location, your Web browsing history, and your previous purchases. When combined, that data helps online stores decide whether they can charge you more. And, of course, you won't see that happen in front of you, as everything would look regular on the front end. 
As soon as you start using a VPN, you'll end price discrimination practices. Since you'll block anyone from collecting any data about you, you'll get to save money while shopping online.
8. Access Websites When You're Abroad
As soon as you go outside of your country's borders, you'll encounter a very different Internet. Differently said, you might find that certain websites no longer work, especially when it comes to business-related websites and digital services. 
Therefore, using a VPN comes in handy while traveling. They will help you bypass VPN blocks done by connecting to a VPN server in your home country. As a result, that will give you an IP associated with your home country so that you can browse the Web without interruptions. 
9. Bypass Sports Blackouts
In case you live in the US, you're well-aware of the problem with sports blackouts. Even when it comes to today's media streaming services, they still have to respect the traditional rules of the broadcasting industry. However, a VPN comes as a solution. 
As you can see in our guide to bypassing blackout restrictions, a VPN helps you "jump" to a different part of your country by connecting to a server in another region. That's how you can trick sports streaming websites into thinking you're somewhere else (and you'll get to play the games that were previously blacked out). 
For more information on how that's done, here's how to bypass NBA League Pass, NFL Game Pass, MLB, and NHL blackouts. 
10. Unblock New Types of Digital Services
The majority of digital services aren't available worldwide - like media streaming services, for example. Due to copyrights and distribution rights, streaming services are typically limited only to certain countries, or they might bring country-based content libraries. 
Luckily for you, a VPN lets you bypass that obstacle. By changing your IP address and hiding your personal data, a VPN lets you access and use previously blocked services. To give you a few examples, we can mention Disney Plus, Paramount Plus, Discovery Plus, and ESPN Plus. 
The same applies to streaming services such as Netflix and Amazon Prime Video, both of which are available worldwide. Still, to get everything they offer, you'll want to access their US versions (as that's how you'll access everything they can offer).
So, which VPN should be your pick? Based on our hands-on tests (and we've tested more than 60 VPNs so far), your choice should be ExpressVPN. That's the only VPN that checks all the right boxes, bringing all of the benefits described above. 
Of course, you have more options out there. So, if you'd like to narrow down your selection, here's our guide to the best VPN services available today. Take a look, and we're sure you'll find a VPN aligned with your needs and budget.
So, what can you do with a VPN? Well – indeed plenty! Hopefully, you're now aware of the numerous benefits of VPNs, and you'll choose to use one. So, make sure to let us know about your decision via the comments section below. Thanks for reading!