The Coronavirus outbreak has changed our daily lives in more ways than anyone could have predicted. One of the most important measures to prevent the virus from spreading is a simple one - you should not leave your home. This means that our personal lives will need to be put on hold for a while, but the same can't be said for our professional lives. Numerous companies from every country affected by the Coronavirus outbreak are implementing remote working policies, and these require a substantial reconfiguration of our workflow. However, we've decided to talk about an often neglected aspect of working from home - and that's cyber-security. With this said, one thing is sure. If you work from home, you should strongly consider investing in a VPN service - and we'll use this article to explain why. 
TechNadu's editorial team understands well that many of you are facing terms like 'VPN' for the very first time. Perhaps some of you have heard about VPNs when looking up ways to obtain different IP addresses or access websites not available in your country. All of those things are true, but we won't focus on those. Instead, we'll explain how and why VPN applications are beneficial when working from home, and we'll help you review your options.
What Are VPNs & What Should I Know About This Technology?
Let's not rush into talking about the benefits of VPNs or giving you recommendations. It's crucial to understand the basics of this technology, which will help you see its potential for your specific use case. And don't worry, even though they're powered by sophisticated underlying technologies, VPN applications are quite simple to use. 
What Are Commercial VPNs? What Are Enterprise VPNs? What's The Difference Between These?
First of all, we need to explain the difference between commercial and enterprise VPNs. This is perhaps the most crucial information you need to understand before we dive any deeper. 
Commercial VPNs are freely available on the Internet - and you have the option to pick any of these based on your needs, priorities, preferences, or budget. Each commercial VPN has its own set of features that you can carefully inspect. So, based on your criteria, you can pick the one that's aligned with your needs in the best way possible. 
Enterprise VPNs are employed by business organizations. These are different types of systems designed to make remote work possible. If your company is using an enterprise VPN, you have no other option than to use that specific system. This means that you need to connect to your company's VPN infrastructure and do your work within that network.
With this said, we'll talk about commercial VPN services through the rest of this article. Differently said, we'll assume that your company doesn't have an "internal" (enterprise) VPN and that you're free to pick any commercial option available. 
To continue exploring this topic, we recommend reading our article on what VPN services are. You'll find plenty of information there about the basics of VPNs. Also, if you want to take a look back, here's what to know about the history of VPN services. 
How Do VPN Applications Work?
No matter if we are talking about commercial or enterprise VPNs, their core technology is always the same. These applications are designed to enhance your Web connection by essentially taking all your incoming and outgoing Web data and routing that data through the VPN's server. Sounds a bit complicated? Let's simplify this definition then. 
Typically, your ISP (Internet Service Provider) is in charge of your Web connection. Your ISP allows you to connect to the Web - and everything you do online is visible by your ISP. There's no protection for your data, and someone can easily see your Web browsing history, any files you've downloaded, and any Web services you might have accessed. After all, your ISP needs to make sure that you're not breaking any laws, or that you're within your Web connection's data cap. 
Now, once you install a VPN and connect to a server (from within its interface), things will start to change. You still need your ISP to connect to the Web. However, all your Web data will flow through your VPN's secure tunnel - making that data invisible to your ISP or anyone else online. Therefore, VPNs allow you to be anonymous on the Web.
If you need more information on what happens once you connect to a VPN service, we have a dedicated guide for you. Make sure to check our article on how VPNs work. 
What Are The Benefits of VPN Applications (When Working From Home)?
It's true that VPNs have numerous benefits - and this is something that applies to many different types of users. We'll focus on the benefits for those individuals working from home, so here's everything that you need to know. 
1. Protection of Confidential Work-Related Data
Depending on the type of work you do, you might be handling your company's sensitive information. You send and receive emails, manage financial data, download and upload project files, communicate with your team members, and more. All of this is happening while working from home, which means that all of this data flows freely across the Web.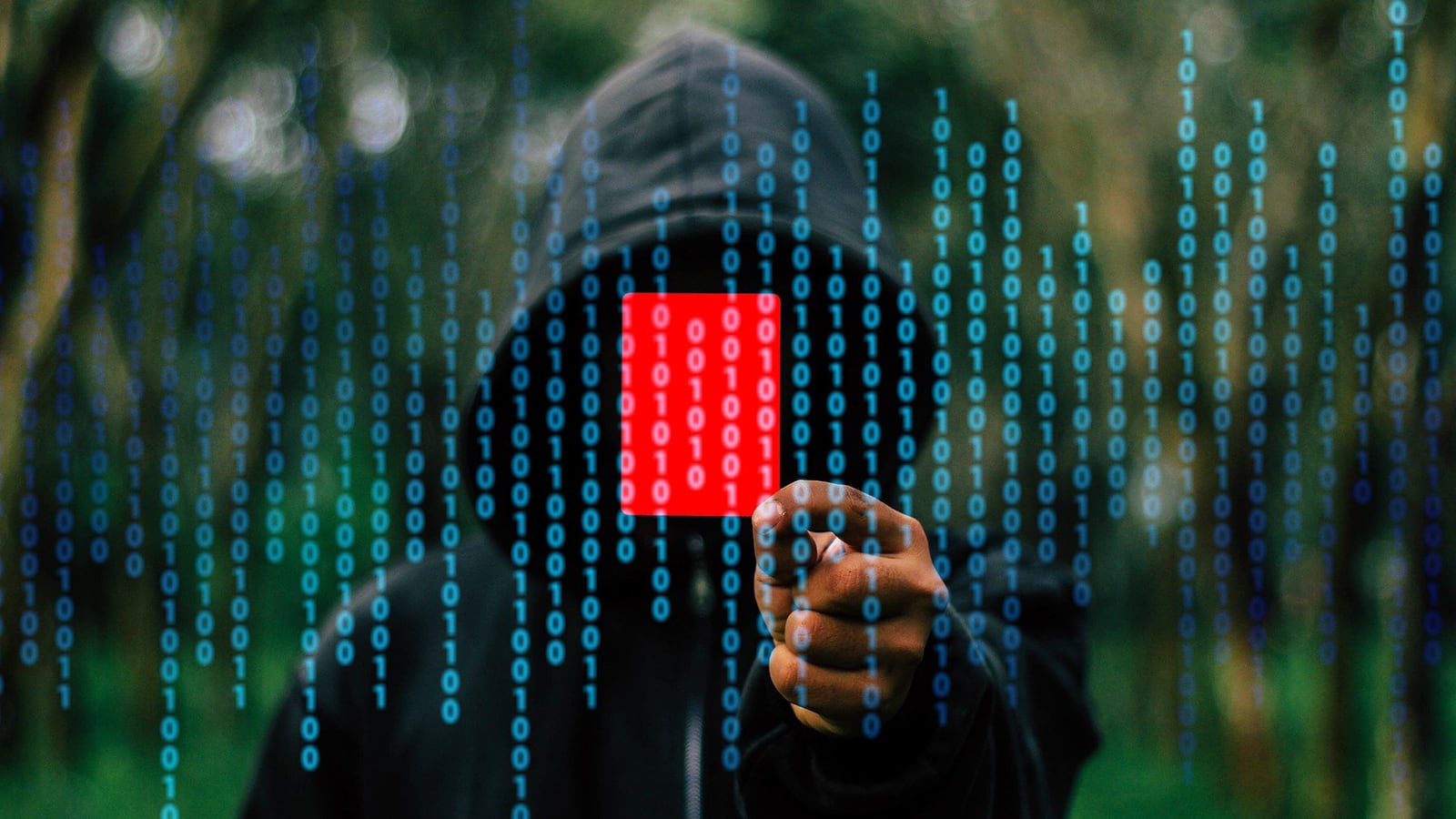 So, would you allow anyone to see those files? What would happen if someone intercepts and gets to those files? We're sure you won't be happy if that happens - and this is precisely why VPNs have been an essential tool when working remotely. 
As already explained, all your Web traffic flows through a secure tunnel created by your VPN service. This means that your data becomes encrypted by using any of the available VPN protocols. We're talking about VPN obfuscation here, which is what hides your Web data. And in simple terms, no one will be able to get to your confidential data. 
2. Protection Against Cyber-Security Threats
We often get to read about organizations and individuals being hacked. And what's worrying is that there are numerous hacking methods out there - affecting different types of sensitive information. We've even seen hacking tools being sold for $100 on eBay, so pretty much anyone with a bit of technical knowledge can take advantage of unsecured devices. 
By using a VPN, your Web data will receive several layers of protection - which is highly useful in case of preventing and deterring cyber-security threats. A reliable VPN can protect you against DDoS attacks, fake Wireless Access Points (WAP), malicious online ads, Web browser takeover attacks, phishing attempts, man-in-the-middle attacks, and plenty more. All of these types of attacks are nicely explained in our article on whether VPNs can be hacked. 
3. Going Around ISP-Imposed Bandwidth Limitations
Without a VPN, your Internet Service Provider sees everything you do online. This is also the reason why the speed of your Web connection might drop upon doing some online activities. Unsurprisingly, almost all ISPs in the USA are throttling video streaming services. Also, the same applies to numerous other online activities.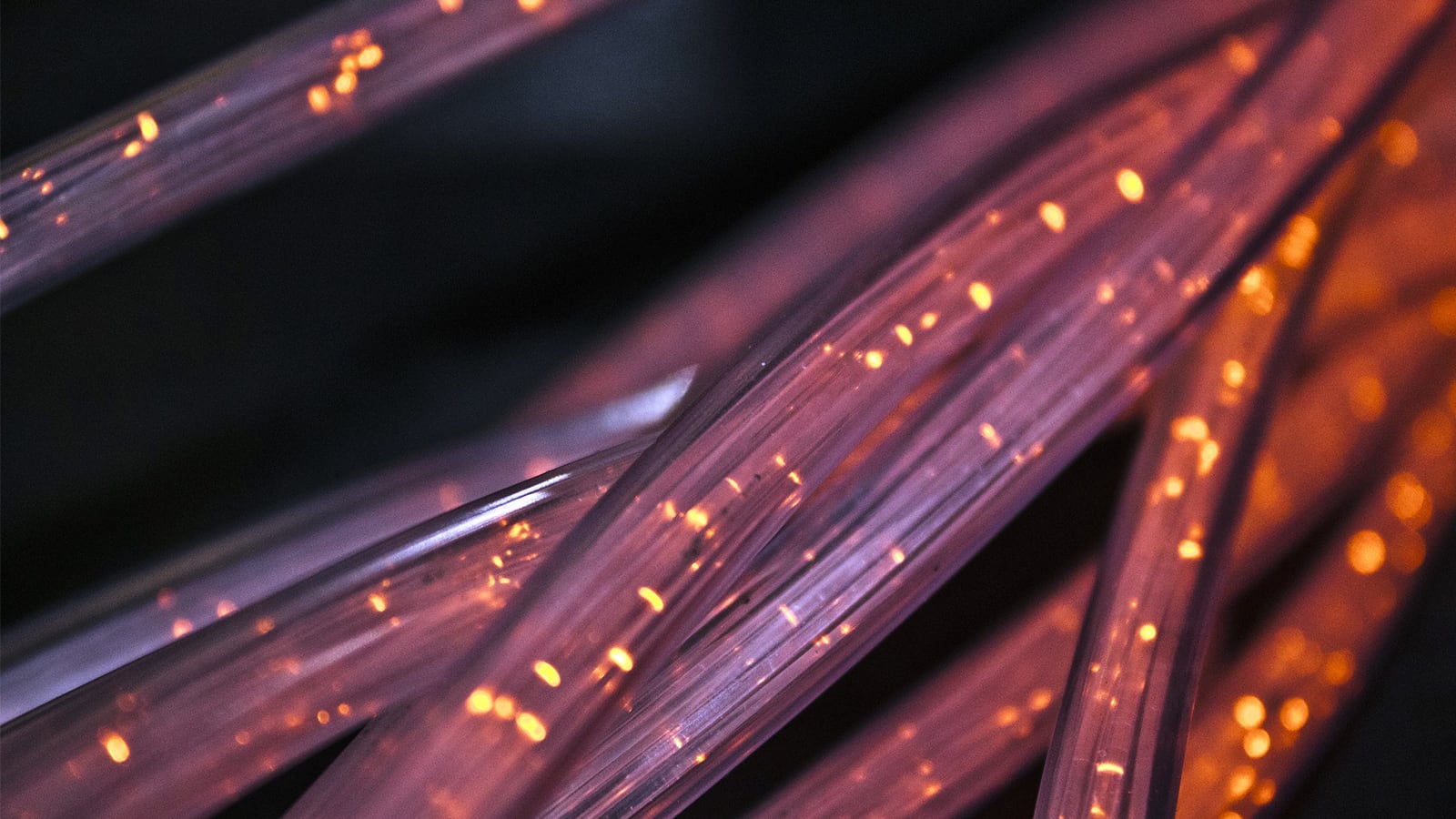 In case you want to bypass ISP throttling, the only solution is to use a VPN service. Considering that it hides your traffic, a VPN allows you to use your Web connection up to its full extent. You won't have to worry about bandwidth or speed limits, as your ISP won't be able to see your Web traffic - and therefore, it won't be available to throttle your Web connection. 
When working from home, it's imperative to have a stable and reliable Web connection. Any delays or performance fluctuations affect your productivity negatively, especially if you're working within a team. 
4. Securing (Vulnerable) Open Wi-Fi Networks
Today, we have all kinds of Web networks - both wired and wireless. In some countries, you're free to join your home Wi-Fi network, or you can join your ISP's Wi-Fi network (in large metropolitan areas). However, keep in mind that using Wi-Fi networks comes with plenty of risks, primarily if you use an open Wi-Fi network. 
Every malicious actor's dream-come-true is an unprotected Wi-Fi network. That's how they can use known vulnerabilities to affect a larger number of devices at once. However, there's not much you can do on a higher level about this - as this is the job for administrators of those networks. Still, there's plenty you can do locally, on your device. And you guessed it, we're talking about VPNs for public Wi-Fi networks. 
This also takes us to another topic - regarding the router you use. The brain of your Web connection is your router, and you'll want to be very picky when choosing one. The only way to secure your Web connection at its source and improve its wireless reach and stability - is by using one of the best secure routers you can find. Make sure to click on the provided link to learn more. 
5. VPNs Are Great for Staying Entertained Too!
Let's put it this way - "All work and no play makes Jack a dull boy." That's right, VPNs are also helpful for other things outside of your work. It's important to keep this in mind as well, especially if you have the freedom to pick a commercial VPN. 
Due to the ongoing Coronavirus outbreak, the popularity of media streaming services is once again on the rise. There are plenty of popular streaming platforms out there, many of which are quite affordable. Considering that many of us are 24/7 in our homes, watching movies in our spare time seems like the best way to relax and unwind.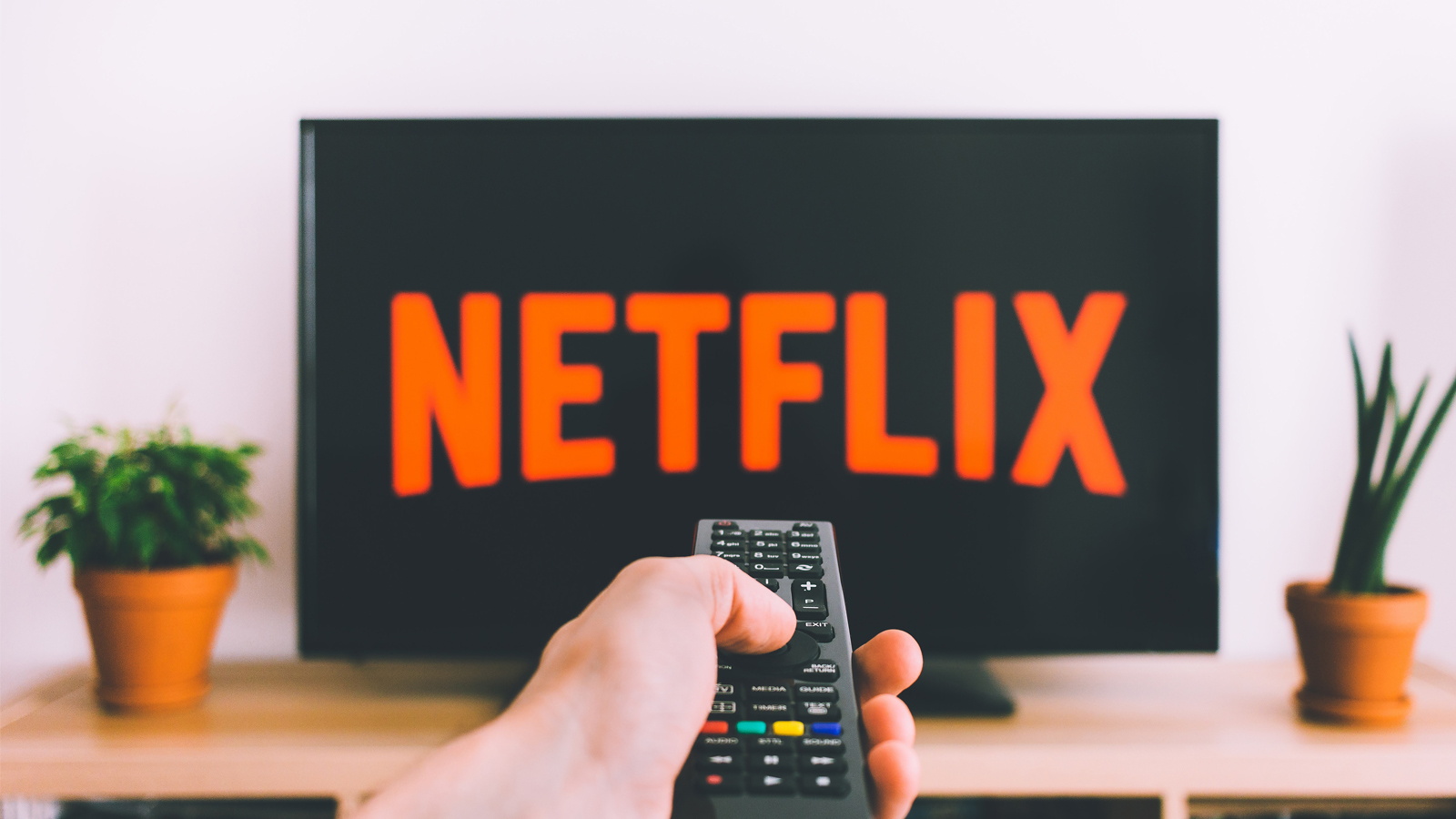 Also, there's one more thing to keep in mind. One of the digital consequences of the Coronavirus outbreak is the overwhelming Web traffic causing problems for ISPs and individual Web services. That's why Netflix has decided to lower its streaming quality to SD, and services like Amazon Prime, YouTube and AppleTV+ are doing the same. 
In case you'd like to maximize the potential of your Web connection, the only option you have is to utilize a VPN application. These let you unblock new streaming services as well, those that are not available in your country. Make sure to check out the best VPNs for streaming in 2020. 
How to Find a Reliable VPN Service? What Should I Look For When Choosing a VPN?
Until now, we talked about the basics of VPN applications, in addition to work-related benefits of using a VPN. Now, it's time to consider all that knowledge and pick a VPN that's suitable for uses cases such as working from home. 
Below, you'll find some of the most important things to consider before buying a VPN. Take your time to read these, think about your realistic needs, and you'll be well on your way to choosing a VPN aligned with your needs. 
1. How Many Devices Do You Want to Cover?
Today's commercial VPN services allow from three up to ten concurrent connections, in the majority of cases. There are even some that offer an unlimited number of simultaneous connections. However, you'll want to cut your costs - and think about a realistic number of connections that you'll need. 
To review some of the best options, we've prepared our hands-on guide to the best VPNs for multiple connections in 2020. Make sure to take a look. 
2. Which Platforms & Operating Systems Do You Use?
You're most probably doing your work on a computer. So, you're either using Windows, macOS, or Linux. However, do you want a VPN for your mobile devices as well? This means that you need a VPN that's available on either iOS or Android. Lucky for you, the best VPNs out there cover plenty of different platforms via native software. 
If you're looking for a long-term solution, you need to think about using a VPN on a router. By installing a VPN on your router, you protect your Web connection at its source. So, here's how to choose a VPN router as well as how to set up a VPN on a router. And let's not forget about the best VPN routers available right now. 
3. What Kind of Cyber-Security Do You Need?
We've already talked about the importance of securing your confidential work-related data. With this said, our advice is to go for a VPN that offers AES 256-bit encryption (you'll find plenty of those online, luckily). However, encryption and VPN protocols go hand-in-hand. So, make sure that your VPN is offering one of the following protocols: OpenVPN, IKEv2, and/or IPSec. Combining AES-256 with any of these means securing your Web connection in the best way possible. 
If you're aiming for anonymity, don't forget about to check the best 'no-logs' VPN services. These have proven that they don't collect any information, so you can rest assured that your digital privacy is intact. 
4. How Do You Plan on Paying for the Subscription?
Finally, don't forget that you can pay for a VPN via credit cards and PayPal. Also, many VPNs support plenty of other payment processors and even crypto-currency payments. Then, don't forget to ask about money-back guarantees (in general, you can count on having from 7 up to 45 days to change your mind). 
We need to add that investing in a long-term VPN subscription is always a good idea - and the majority of VPNs offer this option. By choosing to pay six or twelve months in advance, you can typically save more than 50% in comparison to any VPN's monthly plan. 
Finally, if want to do your research well, head over to our VPN buyer's guide - where we've explained everything about finding a VPN suitable for the needs of different types of users.
So, What's The Best VPN for Remote Workers?
In the end, we're sure you'll want some concrete recommendations. Well, know that TechNadu's team has reviewed more than 60 VPN services, hands-on and in-depth. With this said, here are your best options right now. 
ExpressVPN - This one will certainly meet all your needs. It comes with plenty of highly-polished applications, allows up to five simultaneous connections, and brings high-end cyber-security. Also, this VPN is affordably priced, especially if you pick one of its long-term plans.
CyberGhost VPN - Next, we have a VPN with an army of servers spread across the entire globe. Again, there are plenty of native applications, it supports up to seven connections, and this VPN offers specialized servers as well (for streaming and P2P traffic).

 

Ivacy VPN - This VPN comes equipped with high-end encryption, strong VPN protocols, unblocks plenty of media streaming websites, and doesn't collect any logs. This means that Ivacy is an excellent choice for remote working and entertainment as well.
Surfshark VPN - If you're looking for a 'no-logs' VPN that comes at an affordable price, Surfshark can be your pick. You get OpenVPN and AES-256, the ability to unblock just about any digital service, and you can use this VPN on an unlimited number of devices.

 

NordVPN - Those looking for high-end security should take a more in-depth look into NordVPN. This one comes with double-routing, specialized servers, plenty of protocols to choose from, and it's also a no-logs VPN (not logging any of your personal information).

 

TorGuard - The final option on this list is also the most technologically advanced one. TorGuard brings the ultimate protection for your Web connection. We recommend it those willing to dive into fine-tuning their user experience, and those willing to spend some time learning what different VPN terms mean.

 
If you need additional suggestions, your next Web destination should be our guide to truly the best VPN services in 2020. This is where you'll find detailed descriptions of the 10 best VPNs right now, along with plenty of additional resources. 
So, dear readers, this is where we conclude our article. We hope that you've found our guide to be useful and that you now know a bit about VPNs for remote workers. In case of any additional questions, don't hesitate to post a comment below.