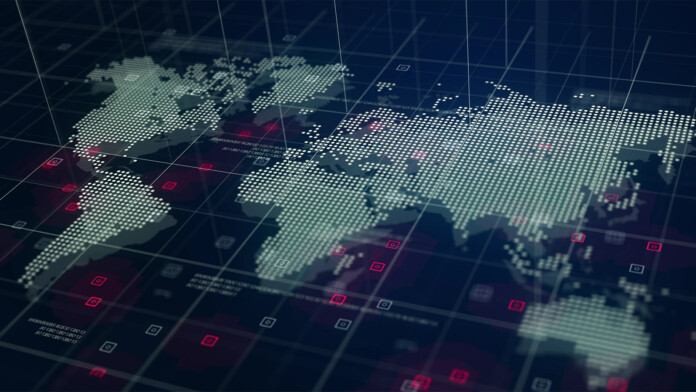 There are numerous examples of websites being blocked in certain regions, which is a measure imposed both by private companies and governments. While governments block websites that they feel are against the culture and norms of their countries, companies do this to comply with regional legislation and for economic purposes. No matter the reason, a website can be blocked in many different ways, some of which are more restrictive than others. This is why we'll use this article to talk about how to bypass VPN blocks, hopefully providing you with knowledge on how to access even the most securely locked websites.
Before we dive into this topic, it's important to mention that many of us are facing roadblocks in the online realm, on a daily basis. Just recently, we heard about the Russian VPN ban, when the government of this country decided to pressure a number of VPN services into implementing lists of restricted websites. We've seen Bangladesh taking down adult-oriented and gambling websites, and India restricting half a billion individuals from visiting torrent websites. On top of all of this, these are countries where VPNs are illegal, and we highly recommend you read that article before proceeding. Once you're sure that you're on the safe side of the law, join us as we explore everything you need to know on how to bypass VPN blocks.
Aside from giving you some on-point recommendations on bypassing VPN blocks, we want you to fully understand this topic. Depending on what you want to know, here's a series of internal links to different parts of this article:
Disclaimer: Before you read the rest of the article and learn how to access websites that have blocked VPNs, it is important that you know the use of VPNs is not illegal and bypassing VPN blocks will not get you in any kind of trouble with the police. Even in countries like China and Iran, it is perfectly safe to access sites that have blocked VPNs. In the United Arab Emirates (UAE), however, using VPN can land you in jail. The UAE banned the use of VPNs in July 2016. Therefore it is advisable that you do not use a VPN service while you are in UAE.
It is also a little risky to use VPN services at your school or your office as well. If you get caught, you could get into trouble with your teachers or your boss. You could get suspended or even fired from your job. It is important that you keep these things in mind while enjoying the benefits of a VPN.
Why Do Websites & VPNs Get Blocked?
There are numerous reasons why websites might get blocked. To help you understand this topic and this issue, we'll list the most common reasons.
Government-Imposed Censorship
Websites can be blocked for various reasons and sometimes these reasons are political. If the government of a country feels that a website displays content that goes against the values the people of that country hold, then they will ban it.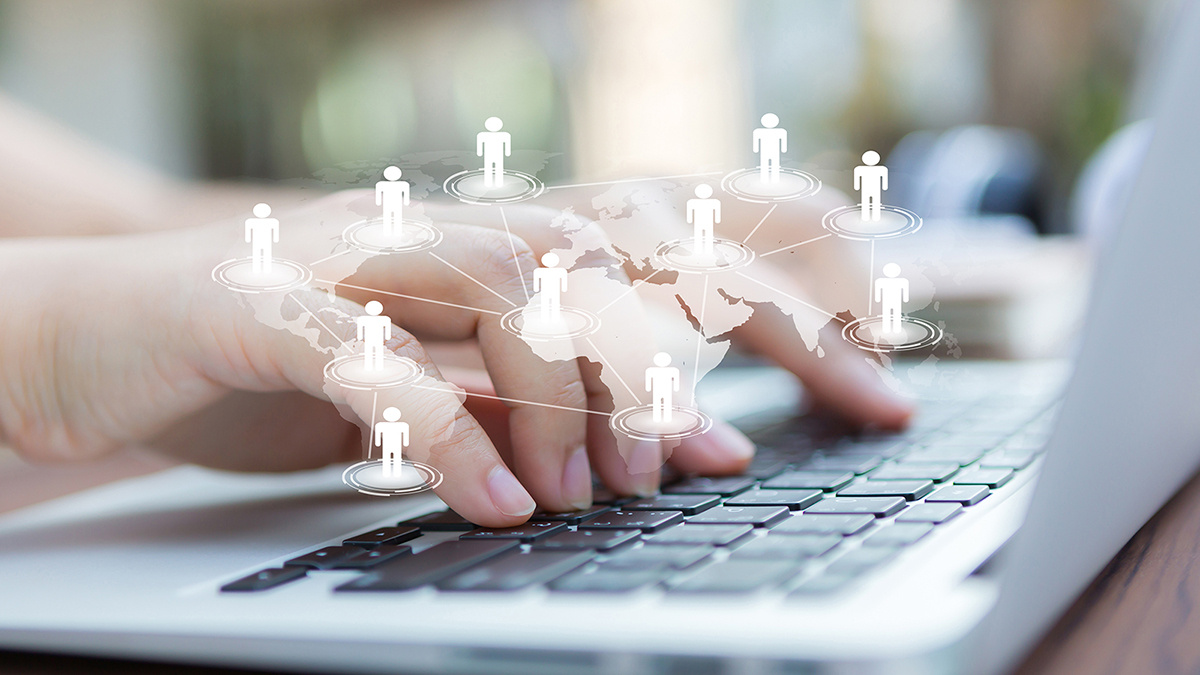 The greatest example of this is perhaps The Great Firewall of China. The government of Mainland China has censored numerous websites, keywords, and certain types of online activities, including even some Wikipedia pages. Another example of political censorship is in Iran, where the government has banned many social networks like Facebook and Twitter, and people have to use VPNs to gain access to those websites. But in some countries, even the use of VPNs is considered illegal. The UAE is one of the places where the government has banned the use of VPNs.
Preventing Copyright Infringement
Even though there are signs of piracy rates declining worldwide, this copyright-infringing activity is still quite popular among the users of the Web. We've been hearing the news of individuals serving prison sentences due to piracy, and countries such as Australia are blocking torrent websites massively.
Piracy is considered illegal and a form of theft in many countries, which is why many governments ban torrent websites and any other site that promotes piracy or distributes pirated content. Of course, we strongly advise you to stick to legal torrent websites only and to be on the safe side of the law.
Media Streaming & Broadcast Licensing
Even though Netflix is now available in the entire world, many still want to access the US version of Netflix. That's because this version comes with a seemingly endless library of content, with many movie and TV show titles not being available elsewhere. Caused by different types of broadcast and streaming licenses, websites such as Netflix are forced to serve regionalized versions or completely block access to users from specific countries.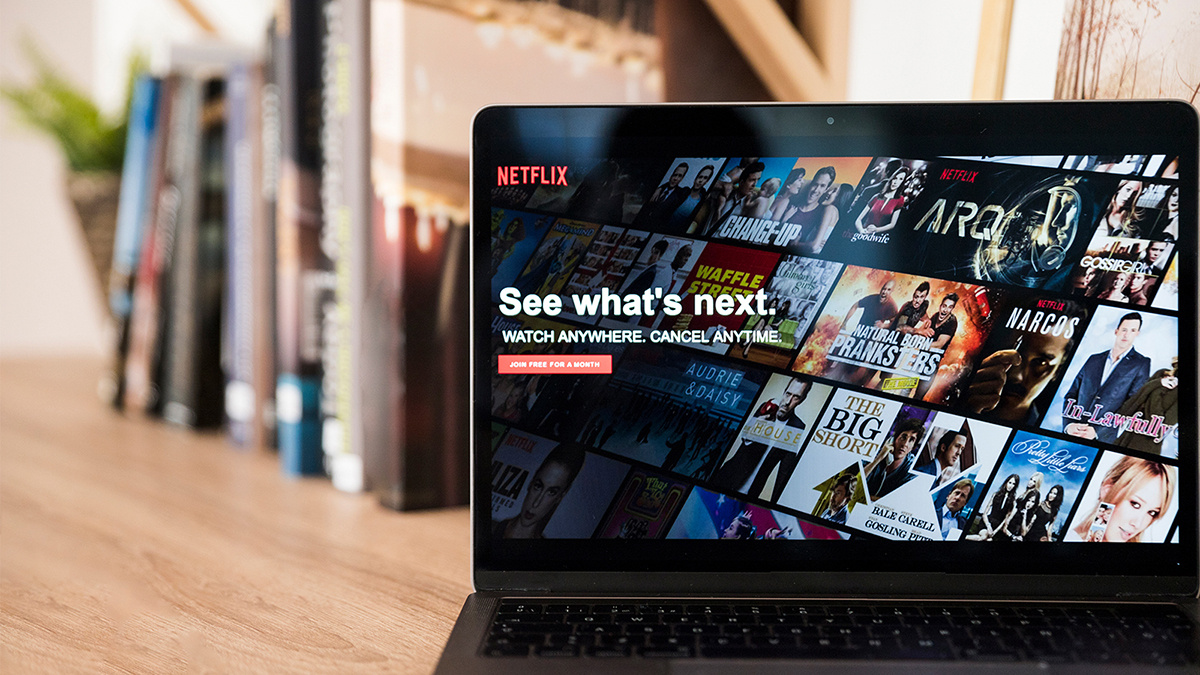 As you can imagine, this doesn't only apply to Netflix. We're also talking about watching Hulu outside the USA, Amazon Prime Video, YouTube Premium, Showtime Anytime, ESPN, and plenty more.
School & Workspace Restrictions
It is very common for offices and workplaces to ban websites that they feel would distract their employees from their work. Websites such as Facebook, Twitter, and YouTube are banned in a lot of offices and workplaces, and it makes sense why employers would ban them. However, we don't see anything wrong in logging to your favorite social network during your break – which is one of the reasons why we'll talk about how to bypass VPN blocks in this article.
How Do VPNs Get Blocked?
There are various methods of blocking VPN services – some of which are more powerful than others. It's generally believed that the majority of VPN blocking techniques can be battled against, as VPNs become more powerful with each new day. So, here are the most common methods of how VPNs get blocked.
IP Blocking: This is considered to be the most common method for blocking VPNs. Companies can build lists of IP addresses associated with VPN servers. In case you're detected using an IP associated with a VPN service, you will be blocked from accessing. As you can imagine, all you need to go over this roadblock is a working IP address (that's not on any blacklists). This is precisely why VPNs offer huge pools of addresses which are rotated in certain time increments.
Port Blocking: Sometimes, a firewall is used to block the ports (for example, 1194 (UDP), 4500 (UDP), 1723 (TCP), etc.) which are used by VPNs. The reason for this is because your data travels through certain ports, which depends on the VPN protocol you use. This is why VPNs offer multiple protocols, allowing you to easily switch and try your luck with another protocol.
DPI (Deep Packet Inspection): VPNs are sometimes shut down by Deep Packet Inspection (DPI). A DPI locates the data that is used by VPN protocols, and it also causes the ISP to tell where the traffic is coming from (YouTube, VPN, Skype, etc.). Even though all VPNs encrypt your data, it is possible to tell what software was used to encrypt the data.
How to Bypass VPN Blocks?
Now that you know a bit about the reason why VPNs are blocked, as well as how this blocking works, let's talk about possible solutions.
1. Switch to Mobile Data via Smartphones/Tablets
In case VPNs are blocked in your school or your workplace, you won't be able to use this type of software to visit restricted websites. However, you can go over this type of VPN roadblock by using mobile data on your smartphone or tablet. Instead of using your school/office Wi-Fi connection, you need to rely on the mobile data plan provided by your carrier.
This is a very simple trick, and it does not require any advanced techniques or knowledge. You simply turn off your Wi-Fi and browse the Internet through your mobile connection. You will be charged by your service provider, but at least you will be able to access websites like Facebook and Twitter.
2. Try a Different VPN Server (or Service)
Websites and companies can block the IP addresses of more popular VPNs, but nobody has the time or the energy to block all VPN services. If the VPN you are using gets blocked, try switching to a lesser-known VPN. Even if the IP you are using gets blocked, you can switch to a different IP of the same VPN provider (by simply connecting to a different server).
VPN providers tend to recycle their IP addresses so that their IPs don't get blocked. Regularly recycling the IPs can easily save them from getting blocked by websites. This technique is more commonly known as 'whack-a-mole.' You should talk to your VPN provider and ask them if they employ this technique.
To see the VPNs with the highest number of servers, make sure to click on the provided link. Having many servers, these VPNs also tend to have sizeable pools of IP addresses. This means that you'll get an opportunity to easily switch between different IPs. We'll also give you some additional recommendations for different types of VPNs, but for starters, you can check the best VPNs right now – our monthly updated article.
3. Create Your Own VPN Server/Connection
If you like to tinker with hardware and software, you should strongly consider creating your own VPN server. Don't worry, this isn't something that requires you to be an IT expert. There are plenty of useful articles and tutorials on the Web about creating custom VPN servers, and all of those resources have made this process quite simple.
As you can guess, TechNadu is all about VPN-related security and privacy. With this said, we have our very own guide on how to set up a VPN server at home. So, make sure to check it out.
4. Use a Different Kind of Software
Aside from using a VPN to bypass any Web roadblocks, there are other types of software to consider using. All of these are designed to grant you anonymity, and they manage to do that via different types of technology. Here's a handy overview.
Tor Browser: Tor is a Web browser that allows you to browse the Web anonymously. Tor nodes can easily be blocked, but you can bypass IP blocks on Tor nodes through Tor bridges. It can also evade Deep Packet Inspection (DPI) through a technique called Onion Routing. It 'bounces' communications through a 'network of relays,' which are controlled by volunteers. You can download Tor Browser free of charge.
Shadowsocks: This application is actually very common in China. Shadowsocks is an open-source proxy application which is used in this country to access censored websites. It is an anti-GFW server and a SOCKS5 proxy created by a Chinese developer, which explains why it's so popular in this country.
Psiphon: This is another open-source software used for bypassing VPN blocks. Psiphon is an amalgamation of different VPN, SSH, SSH+, and HTTP Proxy technologies. When you are using a VPN and cannot access a website because of a VPN block, you can change your settings to SSH or SSH+. One reason why people love this software so much is that if the Psiphon website is blocked in your region, you contact them through email and ask them to send the software to you.
5. Use a Different VPN Protocol
Today's VPNs come with a wide range of different protocols, created for different purposes. While some of these are putting your privacy and security first, others are designed to bring a compromise and to deliver fast performance. We're talking about a whole slate of VPN protocols, such as OpenVPN, L2TP, PPTP, SSTP, and more. If you'd like to learn more, make sure to read our dedicated guide to VPN protocols.
Depending on which VPN application you use, you'll get to easily switch to a new protocol. This is done by visiting the VPN's settings panel and choosing a protocol. It's that easy, and this can be one of the easiest answers on how to bypass VPN blocks.
6. Switch Between Different VPN Ports
A port is a docking point used to control the flow of information. In terms of VPN software, ports are used by different protocols to dictate the way your incoming and outgoing Web data is handled. By closing a port, you stop the flow of information, which is one of the possible ways to restrict access to VPN applications. In this manner, the solution is to use a different port.
TCP Port 443: Whenever you access a website that requires you to enter important information, like your credit card number, your Internet connection uses the port 443 (used by HTTPS), which is the standard encrypted protocol. This port is almost never blocked because online shopping or exchanging of important information is not possible without this port. Port 443 is also much harder for websites to discover by Deep Packet Inspection (DPI). The option to change port number is available in almost all VPN software. If your software does not allow you to change your port number, you can do it manually by editing the OpenVPN configuration file. However, you should talk to your VPN provider about this first before making any changes.
TCP Port 80: This port is used by HTTP which pretty much runs every website. This port can never be blocked, but Deep Packet Inspection can easily pick up VPN traffic on this port, separate it, and prevent it from flowing through that port.
Stealth VPN: Sometimes, even on port 443, websites can detect VPN usage because most VPNs have a data packet header which can help firewalls detect them. VPN providers know that websites can sometimes detect VPN traffic on port 443, so they have come up with a method called "Stealth VPN." It puts a cloak over your VPN traffic and disguises it as normal traffic, thereby allowing you to surf websites on port 443 without getting detected. Stealth VPN can rewrite the data packet headers so that the VPN traffic does not get detected by the website. Some VPN providers who use Stealth VPN are ExpressVPN, TorGuard, VyprVPN, IPVanish, and more.
7. Use an SSL/SSH Tunnel
SSL and SSH tunneling is a method of routing your Web traffic over different types of encryption connections. Even though it requires some manual configuration, your VPN provider should be happy to assist you in setting up this custom system of encryption.
SSL Tunneling: Through a program called Stunnel, it is possible to create SSL or TLS tunnels. SSL or TLS tunnels are used by HTTPS (online shopping, for example). When you connect to a VPN server using SSL or TLS, it becomes hard for websites to tell if you are on HTTPS traffic or VPN traffic. To create SSL and TLS tunnels, you have to talk to your VPN provider because they must be installed on both the client's PC and the server. AirVPN is a famous software which lets you create SSL and TLS tunnels easily.
SSH Tunneling: SSH Tunneling is a lot like SSL Tunneling. It also creates a tunnel, only it uses an SSH (Secure Shell) tunnel and not SSL or TLS. SSH is a big deal in the business world, where it is used to access shell accounts on UNIX systems. It is not as widely used as SSL, but it is still a good way to access blocked websites. To make it work, you have to talk to your VPN service provider.
Top 3 Recommended VPNs to Bypass VPN Blocks
Until now, we talked about different ways of how to bypass VPN blocks. However, the best way is to find a reliable VPN application – the one that's capable enough to battle against any VPN blocks. These applications come with high-end technologies, plenty of servers, and a huge pool of IP addresses. So, allow us to give you some on-point recommendations.
1. ExpressVPN
So far, our editorial team has reviewed dozens and dozens of different VPN services. Right now, ExpressVPN has the highest rating, as it checks all the right boxes. It comes with plenty of high-end technologies (such as TrustedServer), a series of capable VPN protocols, it can unblock plenty of websites, and you can use it on up to 5 devices. Just recently, this VPN was audited by an independent cybersecurity company, providing ExpressVPN's claims of its security and no-logs policies.
It's interesting to note that ExpressVPN has been helping its Chinese users to go over the Great Firewall for quite some time now. This VPN knows how to hide, encapsulate, and encrypt your Web connection in the stealthiest way possible – allowing you to easily bypass VPN blocks. To learn more, we recommend reading our ExpressVPN review.
2. NordVPN
Next, we have another trustworthy VPN provider that comes from Panama. Called NordVPN, this VPN stands out from the rest in more ways than one. It comes with a verified no-logs policy, and it has received numerous awards in the past. Also, this VPN comes with highest server count, offering more than 5,000 secure servers spread across the entire world. We're sure NordVPN will help you bypass any VPN block, as it is known for its highly secure technologies that hide your personal and sensitive data while making sure you are 100% anonymous online.
It's also worth noting that this VPN service has been recently expanding its product lineup. Just recently, NordPass was introduced as well as a file encryption service called NordLocker. This is an indication of NordVPN working on improving its service, which means that you'll only get a much higher value if you subscribe in the long-term. To learn more, here's our NordVPN review.
3. CyberGhost VPN
We won't give you a huge list of recommendations on how to bypass VPN blocks. We'll stick to three proven VPNs, and CyberGhost VPN is one of those. Coming from Romania, this VPN has been around for quite some time. The latest iteration of this application comes with a greatly simplified and user-friendly interface, suitable for both beginners and inexperienced users. CyberGhost VPN is known for offering a whole range of secure VPN protocols and it provides plenty of flexibility and customization.
Among other important information, this VPN comes with more than 3,700+ servers. It uses 256-bit AES encryption and comes with speedy performance. You can install and use it on just about any platform, and it can help you easily unblock various types of websites. For additional information, turn to our CyberGhost VPN review.
FAQ
We understand that some of you might be confused when it comes to VPNs. After all, this can be a complicated topic for inexperienced users. However, we're here to tell you how to bypass VPN blocks and everything else you need to know. So, let's answer some commonly raised questions.
Is it Illegal to Use a VPN?
Is it Legal to Bypass VPN Blocks?
This depends on what kind of VPN block we're talking about. If you simply want to stream Netflix outside of the USA, you won't get in trouble. However, make sure you're not going against the laws of your country, especially if using VPNs is forbidden. In addition, avoiding VPN blocks at your workplace might or might not get you into trouble, depending on when and how you use these VPN-unblocking techniques.
How Do I Know if My VPN is Working?
You'll immediately know if your VPN is working by launching your Web browser. Try to visit any of the previously blocked websites and see if it opens. Another reliable method to check whether your VPN is working is by checking your IP address (which is useful when connecting to a server outside of your home country). There are many online tools that help you check this, including the IPLeak website.
How Do I Open Blocked Sites Without VPN?
As mentioned earlier in the article, there are different methods of bypassing VPN blocks without using a VPN application. These include using a Tor Browser, Shadowsocks, or Psiphon. However, none of these can truly replace a reliable VPN in terms of protecting your security and granting you complete online anonymity.
How Do I Stop Geo-Blocking?
The most effective way to stop geo-blocking is by using a proven and reliable VPN application. This allows you to connect to a secure server found outside of your home country. By connecting to a server placed somewhere abroad, you also get a new IP address – associated with the country where the server is located. This will trick websites into thinking you're located somewhere else.
Dear readers, that would be all we've prepared on how to bypass VPN blocks. If you made it think far, we'd like to ask you to share this article online. You can also follow us on Facebook and Twitter to stay on top of the latest VPN-related information. Thanks!