As you probably know, governments block websites that they feel are against their culture and norms. Companies do this to comply with regional legislation and for economic purposes. That said, many of us rely on VPNs to unblock access to the Web - but even that type of software can meet roadblocks. However, you can bypass a VPN block quite easily, most often by doing a couple of easy-to-do tweaks.
Of course, to make your VPN undetectable, you have to meet an important prerequisite. You must use a capable and best VPN service in the first place. By doing so, you'll make bypassing VPN blocks simple out of the box. Of course, a capable VPN service will give you a certain level of customization. So, you'll have all the tools at your disposal to bypass VPN detection.
Don't worry, we made this guide to bypassing VPN blocks as simple as possible. We'll explain everything from scratch, give you plenty of actionable tips, as well as recommend the best VPN services to help you get around VPN blocks.
Ready to get started? If you are, let's not waste any precious time!
How to Bypass VPN Blocks
You can bypass VPN blocks by switching to another VPN server, a different VPN app, trying another VPN protocol or port, going with your own VPN server, and in several additional ways. That said, here's what to do when a VPN is blocked.
1. Try a Different VPN Server (Or a Different VPN Service)
Websites block groups of IP addresses of the most popular VPNs, but nobody has the time or the energy to block all VPNs. So, if the VPN you are using gets blocked, try switching to a lesser-known VPN (check our article on the best VPN free trials for this purpose).

Even if the IP you are using gets blocked, you can switch to a different IP of the same VPN by connecting to a different server. To do that, open your VPN app and pick a server in another location - as easy as that.
To see the VPNs with the most servers, click on the provided link. Having many servers, these VPNs also tend to have sizeable pools of IP addresses. So, you'll get an opportunity to switch between different IPs easily and fight against VPN-blocking websites.
2. Create Your Own VPN Server
If you like to tinker with hardware and software, you should consider creating your own VPN server. Don't worry; this isn't something that requires you to be an IT expert. There are plenty of useful articles and tutorials online about creating custom VPN servers, and all those resources have made this process quite simple.
As you can guess, TechNadu is all about VPN-related security and privacy. So, we have our very own guide on how to set up a VPN server at home. Make sure to check it out.
3. Use a Different VPN Protocol
Today's VPNs come with a wide range of VPN protocols created for various purposes. Some of them put your privacy and security first, while others deliver fast performance. We're talking about a whole slate of VPN protocols, such as OpenVPN, WireGuard, L2TP, and more.
Depending on which VPN application you use, you'll easily get to switch to a new protocol. That's done by visiting the VPN's settings panel and choosing another protocol. It's that easy and can be one of the easiest answers on how to bypass VPN blocks.
4. Switch Between Different VPN Ports
In terms of VPNs, ports are used by different protocols to dictate the way your incoming and outgoing data is handled. By closing a port, you stop the flow of information, which is one of the possible ways to restrict access to VPN applications.
In this manner, you can bypass VPN blocks using a different port. Here's more info.
TCP Port 443: Whenever you access a site that requires you to enter important information, like your credit card number, your Internet connection uses port 443 (used by HTTPS). This port is almost never blocked because online shopping or exchanging important information is not possible without it. Port 443 is also much harder for sites to discover by Deep Packet Inspection (DPI).

The option to change port numbers is available in many VPN applications. If your software does not allow you to change your port number, you can do it manually by editing OpenVPN files (so, you'll need a manually configured VPN connection). However, you should talk to your VPN provider before making any changes.
TCP Port 80: This port is used by HTTP, which pretty much runs every website. It can never be blocked, but Deep Packet Inspection can easily pick up VPN traffic on this port, separate it, and prevent it from flowing through that port - acting as an effective VPN blocker. That said, unless your ISP uses Deep Packet Inspection, this port is a solid way to make your VPN undetectable.
Stealth VPN: Sometimes, even on port 443, websites can detect VPN usage because most VPNs have a data packet header that can help firewalls detect them. VPN providers know that sites can sometimes detect VPN traffic on port 443, so they have come up with something called "Stealth VPN." 

It puts a cloak over your VPN traffic and disguises it as regular traffic, thereby allowing you to surf websites on port 443 and bypass VPN detection. Stealth VPN can rewrite the data packet headers so that the VPN traffic does not get recognized by the website.

Some VPN providers that use Stealth VPN are ExpressVPN, IPVanish, TorGuard, and VyprVPN.
5. Use a Different Kind of Software
There are other types of software to consider using for VPN-blocking websites. All of these are designed to grant you anonymity, and they manage to do that via different types of technology. Here's a helpful overview.
Tor Browser: This is a Web browser that allows you to browse the Web anonymously. Tor nodes can easily be blocked, but you can bypass IP blocks on them through Tor bridges. It can also evade Deep Packet Inspection (DPI) through a technique called Onion Routing. It 'bounces' communications through a 'network of relays,' which are controlled by volunteers. You can download Tor Browser free of charge.
Shadowsocks: This application/proxy is very common in China. Shadowsocks is an open-source proxy application used in this country to get around VPN blocks. We're talking about an anti-GFW server and a SOCKS5 proxy created by a Chinese developer, which explains why it's so popular in this country.
Psiphon: This is another open-source software used for bypassing VPN blocks. Psiphon is an amalgamation of different VPNs, SSH, SSH+, and HTTP proxy technologies. One reason why people love this software so much is that if the Psiphon website is blocked in your region, you contact them through email and ask them to send the software to you.
6. Use an SSL/SSH Tunnel
SSL and SSH tunneling are two methods of routing your traffic over different types of encryption connections. Even though they require some manual configuration, your VPN provider should be happy to assist you in setting up these custom systems of encryption. Here's more info.
SSL Tunneling: Through a program called Stunnel, it is possible to create SSL/TLS tunnels. SSL or TLS tunnels are used by HTTPS. When you connect to a VPN server using SSL or TLS, it becomes hard for sites to tell if you are on HTTPS traffic or VPN traffic. For more info, we recommend contacting your VPN's customer support team.
SSH Tunneling: SSH Tunneling is a lot like SSL Tunneling - it also creates a tunnel, only it uses an SSH (Secure Shell) tunnel and not SSL or TLS. SSH is a big deal in the business world, where it's used to access shell accounts on UNIX systems. It is not as widely used as SSL, but it is still a good way to access blocked websites. To make it work, you have to contact your VPN service provider.
7. Switch to Mobile Data via Smartphones/Tablets
In case VPNs are blocked in your school or workplace, you won't be able to use this type of software to visit restricted websites. However, you can switch to a different Internet connection that's not restricted.
So, instead of using your school/office Wi-Fi connection, you need to rely on the mobile data plan provided by your carrier (on your smartphone or tablet).
This is a very simple trick, and it does not require any advanced techniques or knowledge. You simply turn off your Wi-Fi and browse the Internet through your mobile connection. Your carrier will charge you, but at least you will be able to access websites like Facebook and Twitter.
Best VPN for Bypassing VPN Blocks
The simplest way to bypass VPN blocks and make your VPN undetectable is to use a high-end service. That said, you'll want one with protocols such as OpenVPN and WireGuard. It must also use AES-256 encryption, and it should also bring obfuscated servers. Thanks to a combination of those features, you should get around VPN blocks quite easily.
Based on the criteria explained above, these are the 5 best VPNs for bypassing VPN blocks:
After reviewing 65+ VPNs, ExpressVPN has the highest rating on our website, which means this is the best VPN for bypassing VPN blocks. This is a highly powerful VPN that works out of the box, while also managing to bring a simple-to-use interface.
It comes with plenty of high-end technologies and a series of capable VPN protocols (like its own Lightway protocol). So, it can unblock plenty of websites, and you can use it on up to 5 devices. On top of that, ExpressVPN goes through regular audits. That means you can be sure that your private data won't reach this VPN's servers.
It's interesting to note that ExpressVPN has been helping its Chinese users go over the Great Firewall for quite some time now. The same applies to the UAE and other restrictive countries. So, this VPN knows how to hide, encapsulate, and encrypt your Internet connection in the stealthiest way possible, allowing you to bypass VPN blocks easily.
We'll also add that you get 24/7-available customer support. And you'll also have 30 days to test-drive this VPN, as per its generous money-back policy.
PROS
Bypasses any VPN block.
Effective at unblocking websites.
3,000+ obfuscated servers.
Audited no-logs policy.
Reliable customer support.
Next, we have another trustworthy VPN. Called NordVPN, this VPN stands out from the rest in more than one way. It comes with an audited no-logs policy, and it has received numerous awards in the past.
Also, this VPN service comes with thousands of servers around the world. We're sure NordVPN will help you bypass any VPN block, as it is known for its highly secure technologies that hide your personal and sensitive data while making sure you are 100% anonymous online.
For example, NordVPN features NordLynx, its own spin on the WireGuard protocol. On top of that, it features a group of obfuscated servers. That's why this is a practically undetectable VPN, letting you bypass even the strongest of firewalls.
This is a great VPN blocker in terms of malware. Aside from protecting your email address from leaks, it prevents you from visiting phishing sites. Also, it scans small files for malware.
Like other reputable VPNs, NordVPN comes with 24/7-available customer support. You can also count on its no-questions-asked 30-day money-back guarantees.
PROS
Advanced obfuscated servers.
Powered by NordLynx.
Very simple to use.
Protection against malware.
Reliable customer support.
CONS
Remote servers can be slow.
Servers in around 60 countries.
Originating from Romania, CyberGhost VPN has been around for quite some time. The latest iteration comes with a much simplified, user-friendly interface, suitable for both beginners and experienced users. Of course, it also helps you bypass VPN blocks with ease.
CyberGhost VPN is known for offering a whole range of secure VPN protocols, and it provides plenty of flexibility and customization. And, of course, just like the rest of our recommendations, this one doesn't collect your private data. It's been audited just recently, so you can rest assured that your sensitive data won't leave your device.
We'll also mention that CyberGhost features protocols like OpenVPN and WireGuard. It also has 9,000+ servers in 90+ countries, many of which are specialized for streaming, torrenting, and gaming (available on Windows only). So, you'll get around VPN blocks with ease.
However, know that CyberGhost doesn't bring obfuscation. So, if you're in a country like China or the UAE, you should try your luck with our other recommendations.
CyberGhost brings 24/7-available custom support, with live chat on offer. And if you pick a long-term plan, you'll get to count on its 45-day money-back guarantees.
PROS
Extra-wide server network.
Works on any device.
7 simultaneous connections.
Specialized VPN servers.
Helpful customer support.
CONS
Doesn't work in the UAE or China.
No obfuscation.
On the outside, Surfshark is a very simple application, allowing you to pick a server and create a secure tunnel easily. On the inside, however, this VPN is powered by the latest technologies, and it can easily unblock just about any website out there.
You get a range of standard VPN protocols led by OpenVPN and WireGuard. Then, you get AES-256 encryption, which means no one will track you on the Web. And since we're talking about bypassing VPN restrictions, know that Surfshark features a "No Borders" mode, which is a fancy way of saying that its servers can be obfuscated.
No matter if you want to access hard-to-unblock streaming platforms or bypass your country's censorship, Surfshark is there to help you. It should work out of the box, even though a bit of fine-tuning goes a long way. For example, you can employ Surfshark's Nexus technology, letting you rotate your IP address every couple of minutes.
Let's not forget to mention that you get 24/7-available customer support (with live chat, of course). And, there are 30-day money-back guarantees, eliminating any risk.
PROS
Gets around any VPN block.
Obfuscated servers.
Servers in 100 countries.
Ultra-fast performance.
Reliable customer support.
CONS
Can take a while to connect.
Most tools designed to bypass VPN blocks are somewhat complex to use. However, some of you might need a simple solution to get around VPN blocks, which is where IPVanish comes into play, being one of the most streamlined solutions.
This VPN has around 2,000+ servers in around 80 locations. It also comes already prepared to bypass VPN detection as it's powered by OpenVPN and WireGuard. The OpenVPN protocol has a "Scramble" feature, which means obfuscation is involved. So, even if your country employs deep packet inspection, IPVanish can bypass that with ease.
This VPN also plays nice with streaming and torrenting. It has a verified no-logs policy and imposes no limitations on the number of simultaneous connections. That means you can protect your entire household at once, which is a very valuable benefit.
We'll also mention that IPVanish features a 30-day money-back policy. It also features helpful customer support, even though its live chat doesn't seem to be available 24/7.
PROS
Incredibly simple to use.
Works out of the box.
Obfuscation is available.
Real-time stats.
Verified no-logs policy.
CONS
Medium-sized server network.
Slow to develop new features.
Why Do Websites Get Blocked?
Websites can get blocked due to government-imposed censorship, copyright infringement detection, or due to certain workplace/school policies. Let's take a closer look.
1. Government-Imposed Censorship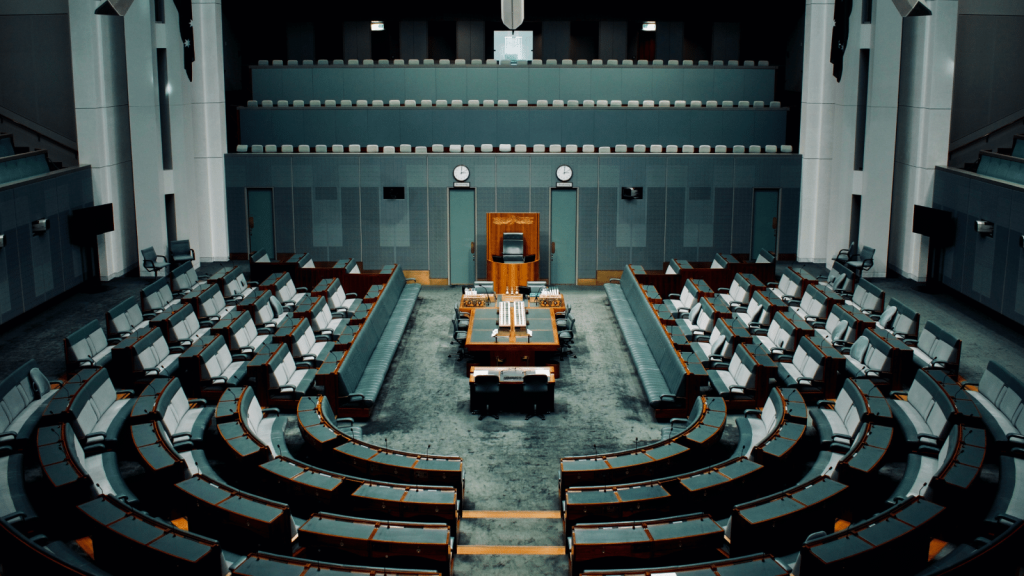 Websites can be blocked for various reasons, and sometimes these reasons are political. If the government of a country feels that a site displays content that goes against the values the people of that country hold, then they will ban it.
The best example is perhaps The Great Firewall of China (here's how to use a VPN in China without breaking the law). The government of Mainland China has censored numerous websites, and certain types of online activities, as well as even some Wikipedia pages.
Another example of political censorship is in Iran, where the government has banned many social networks like Facebook and Twitter, and people have to use VPNs to gain access to those sites.
2. Copyright Infringement Detection & Prevention
Even though there are signs of piracy rates declining worldwide, this copyright-infringing activity is still quite popular among Internet users. Recently, we've been hearing plenty about countries ramping up their strategy of fighting against piracy. For example, in the USA, there's an attempt to make piracy a felony.
Piracy is considered illegal and a form of theft, which is why many governments ban torrent sites and any other site that promotes piracy or distributes pirated content. Of course, we strongly advise you to stick to legitimate torrent websites only, staying on the safe side of the law.
3. Media Streaming Availability & Broadcast Licensing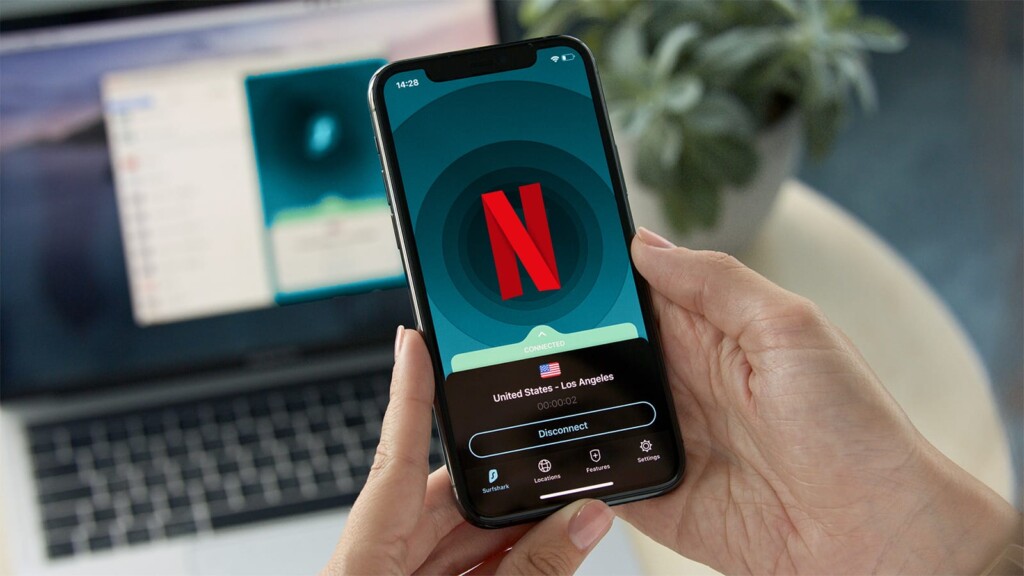 Even though Netflix is now available in the entire world, many still want to watch the US version of Netflix. That's because this version comes with a seemingly endless library of content, with many movies and TV shows not being available elsewhere.
Due to local broadcast rights, Netflix is forced to serve regional libraries, many of which are incredibly limited in terms of their size. As you can imagine, you can bypass Netflix VPN blocks quite easily, which is how you can get more movies on Netflix.
If you want to bypass VPN blocks related to streaming, check our guide on the best VPN for streaming. Our recommendations are based on hands-on tests, and we've hand-picked only the most undetectable VPN services.
4. School- and Workplace-Related Restrictions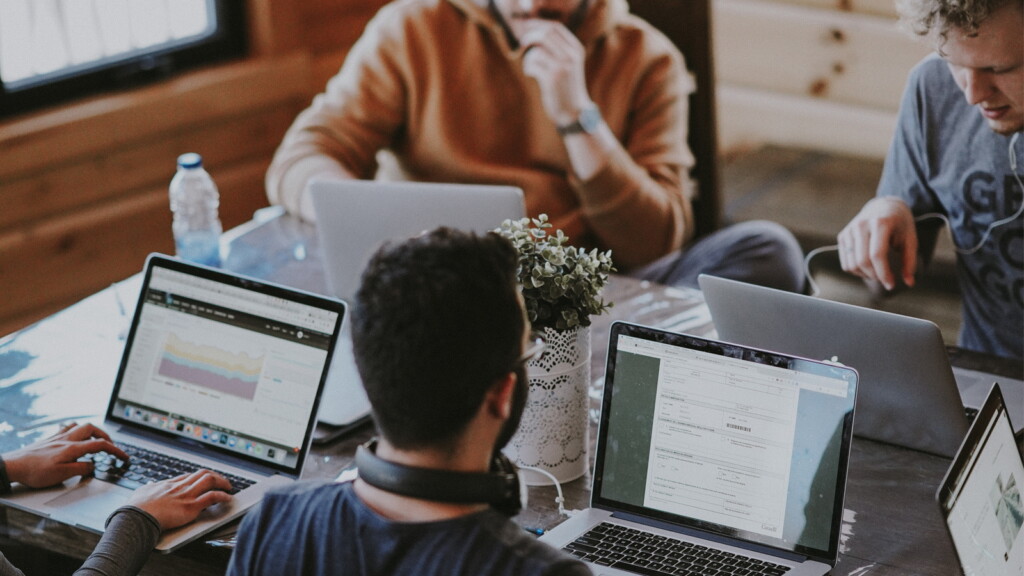 It's common for offices and workplaces to ban sites distracting their employees from work. Sites such as Facebook, Twitter, and YouTube are prohibited in a lot of offices, and it makes sense for employers to forbid them.
The same applies to schools, colleges, and universities. It's understandable that educational institutions don't want you to use their Wi-Fi for gaming and streaming. So, they impose blocks on those types of websites.
That said, school-and workplace-related restrictions are easy to get around. Here's our guide to the best VPN for school and college students. And here's what to do when your VPN doesn't work on school Wi-Fi. Use the provided links to learn how to use a VPN to get around blocks at school.
Types of VPN Blocks
There are 4 main types of VPN blocks: IP-based, port-based, GPS-based, and DPI-based blocks. We'll tell you more about each of those.
1. IP-Based Blocks
IP-based blocks are considered to be the most common method for blocking VPNs. Individual companies can build lists of IP addresses associated with VPN services. So, in case you're detected using an IP associated with a VPN service, your access is barred.
As you can imagine, all you need to go over this roadblock is a working IP address (that's not on any blacklists). It is precisely why VPNs offer huge pools of addresses that are often rotated.
It's also worth mentioning that IP-based VPN blocks are relatively easy to overcome. You just need to hide your IP address using a VPN - which can be done in a matter of seconds.
2. Port-Based Blocking
Sometimes, a firewall is used to block certain ports (for example, 1194 (UDP), 4500 (UDP), 1723 (TCP), etc.), which are used by VPNs. The reason for this is that your data travels through specific ports, which depends on the VPN protocol you use.
Instead of focusing on individual IP addresses, this method is focusing on ports, so this kind of blocking is done on a much larger scale.
To overcome this obstacle, VPNs offer a range of VPN protocols. Today, we have protocols such as OpenVPN, IKEv2, StealthVPN, WireGuard, and more. Chances are that you'll get to bypass VPN blocks simply by switching to a different protocol.
3. GPS-Based Blocking
Aside from using your IP address, some online services can detect your GPS data to locate you more precisely. So, even if your IP says that you're in the USA, your GPS might say that you're elsewhere and reveal your physical location along the way. It means your IP and your GPS data need to be aligned to bypass this block.
The good news is that not many Web services go through all this trouble. In the majority of cases, changing your IP should help you bypass plenty of VPN blocks.
However, if you need to change your GPS data - well, this can be done as well. A highly reputable VPN called Surfshark now has introduced GPS spoofing, which helps with this problem. Also, IVPN uses GPS "Location Mocking" on Android.
4. DPI (Deep Packet Inspection)
Several countries and individual ISPs (Internet Service Providers) are known to use Deep Packet Inspection (DPI) to analyze Internet traffic. At the moment, this process is happening in the USA, China, Iran, Russia, Singapore, Syria, Malaysia, Ethiopia, Turkey, and Kazakhstan.
Among those countries, China is perhaps the most aggressive one, detecting TLS handshakes to servers and detecting services with a higher level of encrypted traffic. As you can imagine, these are mostly VPN services.
Deep Packet Inspection works by checking individual data packets flowing from and to your device when connected to the Web. To overcome this roadblock, you need a VPN that's capable to battle against DPI by "repackaging" your Web data, letting you bypass blocked VPNs.
Final Thoughts
It's true that VPN blocks have become more sophisticated lately. However, you still have plenty of ways to bypass VPN blocks. The most effective is to use a capable VPN, which should come ready out of the box. That's why we recommend ExpressVPN for bypassing VPN blocks.
Of course, other options exist as well. You can learn more in our guide to the best VPN services, with more than a dozen solid options. That said, pick a VPN with several protocols available, AES-256 encryption, and obfuscated servers. That's exactly what you need to make your VPN undetectable.
FAQ
Is It Legal to Bypass VPN Blocks?
Yes, it's legal to bypass VPN blocks - which means you won't be doing any criminal activity. Still, if you get around VPN blocks imposed by commercial services (like Netflix), there's a risk involved as you'll get going against their terms of use.
Is It Legal to Use a VPN?
Can a VPN Be Blocked by Government?
Yes, a VPN can be blocked by governments. We've seen that happen in Russia, where VPN services are forced to collect data, making them abandon this market. That's just one of the ways governments impose VPN restrictions.
Why Is My VPN Blocked?
Your VPN might be blocked due to government regulations or based on commercial reasons. However, most VPN blocks are only temporary, as you have many options to bypass VPN blocks.
How to Check If ISP Is Blocking a VPN?
The best way to check if your ISP is blocking your VPN is to connect to a VPN server. If you can't access the Web, that means a block is present. However, you just need a better VPN in that case.
How Do I Know if My VPN is Working?
You'll immediately know if your VPN is working by launching your Internet browser. Try to visit any of the previously blocked websites and see if you can now access them.
Another reliable method to check if your VPN is working is by checking your IP address using the IPLeak website, for example.
How Do I Unblock Sites Without a VPN?
As mentioned earlier in the article, there are different methods of bypassing VPN blocks without using a VPN application. These include using a Tor Browser, Shadowsocks, or Psiphon. However, none of these can truly replace a reliable VPN.
That would be all we've prepared on how to bypass VPN blocks in 2023. If you still have any doubts or questions for us, make sure to use the comments section below - we promise to respond as soon as possible. Thank you for reading!