European Union's GDPR is set to go into full effect on May 25, 2018.
Numerous websites and Web services will need to comply with new rules and provide transparent data collection.
GDPR only applies to people living in the EU but there are ways to get this kind of protection anywhere.
As TechNadu previously reported, The General Data Protection Regulation will go into effect on May 25. This new law brings a set of changes to how user data is being handled and collected by websites. In essence, GDPR is here to protect individuals from the European Union who browse the Web and submit data (willingly or unwilling) to websites and Web services.
Even though we are only a few weeks away from GDPR's full effect, it remains somewhat mysterious. Just like any other law, it can be interpreted in different ways. This is exactly what we expect to happen – different companies implementing this set of changes in different ways. However, one thing is sure – companies operating in the EU or catering to people living in the EU will need to be much more transparent. If you stop and think about it for a minute, you'll see that this is exactly what we need.
Let's take a look at the recent Cambridge Analytica scandal. More than 50 million users had their personal data stolen via Facebook by a third-party company. In fact, there are indications that Twitter also sold data to the same company. This happened without your knowledge and without your involved with the said company. It's clear that certain rules are needed to regulate this area. In fact, Facebook is also well-aware of this. The social media giant plan to comply with GDRP and extend it to everyone. Even though Facebook is willing to bring these changes to global users, this won't be the case with all companies. So, can you get GDRP protection outside the EU? The answer is simple – yes, you can. This can be done by using a VPN application and changing your IP address.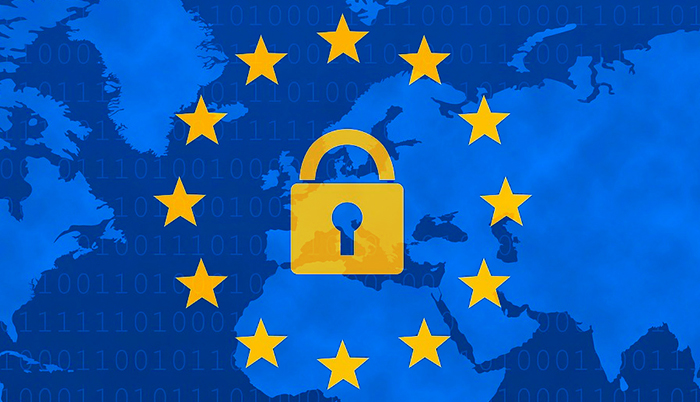 Websites use geo-location of their visitors by inspecting their IP addresses. By using a VPN, you can connect to a server inside the European Union and therefore get an IP address that brings the new level of protection. To make this happen, we strongly recommend using ExpressVPN – the highest-rated VPN currently available. It comes with hundreds of servers across the European Union and allows you to easily connect and disconnect to these servers.
It should be also noted that there are other benefits to using ExpressVPN. Applications like this one work by encrypting your Web connection and hiding your Web traffic data. This means that they have the power to protect you and keep away websites and ISPs that collect your data. Also, you will get to browse websites that were previously blocked in your country but available in the EU. And finally, VPNs are a very effective tool in keeping malware off your digital devices.
We strongly recommend you to sign-up for ExpressVPN and make sure you stay on the safe side of the Web. After all, we could all agree that our privacy is important and we don't want our personal data to get into the wrong hands.