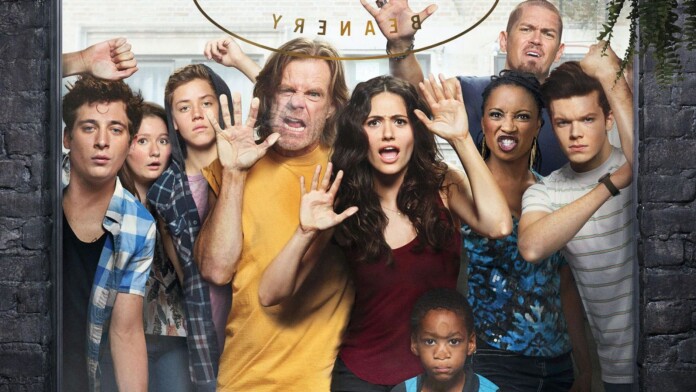 After nine seasons, people are certainly excited for the return of their favorite shows. Now that Shameless is returning to the screens for yet another round, we hope you are just as excited as we are about the prospect of watching The Gang. Let's see how you can watch the show online.
The first time Shameless ran on Showtime was back in 2011, in January. The show depicts the poor and dysfunctional family of Frank Gallagher, who's a single father trying to raise six children. Well, raising children is not what he's doing since he's spending so much of his time being drunk, so they take care of themselves.
https://twitter.com/SHO_Shameless/status/1168967620424622080
For this season, the show's creators tell us to expect a major health crisis for Tami, Lip's girlfriend, as well as more details on Ian and Mickey's prison stay.
It is unclear at this point exactly how many episodes the next season will have, but up until the 9th there were 12 episodes and then they got ramped up to 14 last year, so it remains to be seen if they will stick with 14 or not.
When and Where to Watch Shameless?
As we already mentioned, Shameless is a show that was created by Showtime, so you're going to be able to watch it today. The tenth season will premiere on November 4th, 2019, so we have a little bit of time left before it starts occupying your weekends.
How can I Livestream Shameless?
Since Shameless is a Showtime series, it is quite easy to watch the show online. You can start a 7-Day Free Trial on Showtime if you are not yet sure whether or not this platform is perfect for you. Also, if you have a cable subscription or a live TV subscription you can subscribe to Showtime for those services.
One thing we should mention about Shameless is that the new episodes get added to the online platform at the same time that they become available on cable TV. This means you get to watch it at the same time. As mentioned, you can either subscribe directly to Showtime or add the premium channel to your cable contract or your live TV platform. The prices are pretty much the same everywhere.
The Showtime app works on pretty much any platform you may have at your disposal, such as Amazon Fire TV, Android TV, Chromecast, Smart TVs from LG and Samsung, Xbox One, Roku, iOS phones and tablets, as well as Android phones and tablets, Amazon Fire tablets, and browsers. (Note: Showtime is a platform that is only available within the United States, so if you're going to travel abroad, you need to use a VPN if you want to gain access to the content you pay for. Click here to learn how to do this in a few easy steps.)
Here is what you need to do to create an account and start your 7-Day Free Trial on Showtime in the United States:
First, you need to visit the Showtime page and click the "Start Your Free Trial" button you can find there.
Then, you should create a Showtime account by using your email address and creating a safe password.
You then have to provide payment information, which can be your card details. Your billing address is also required, as well as you choosing whether you're going to pay $10.99 per month or $109.99 per year. If you have any gift cards or promo codes, this is the place where you can use them.
Other Ways to Subscribe to Showtime
What Can I do to Watch Shameless When I Am Outside of the United States?
Regardless of which platform you choose to subscribe to and how you're paying for Showtime, you should know that all of them have to abide by licensing laws, so they can't stream content outside of the United States. This applies to Showtime's own platforms, Amazon Prime, fuboTV, Sling TV, or YouTube TV. If you happen to travel outside of the United States you should know that you need to look into using a VPN tool that can change your IP address, to trigger the site into thinking you are still in the United States. We can only recommend you go with ExpressVPN, which is easily one of the best on the market, which has thousands of servers across the world and tight security and privacy features.
Here is everything that you need to do to bypass the geographical blockade and enjoy watching Showtime's Shameless wherever you may go:
Subscribe to ExpressVPN (49% OFF), which is easily one of the best tools on the market. You simply have to visit their website and follow a few steps to create an account. Keep in mind that the platform has a 30-day money-back guarantee, so you can always ask for a refund if you don't enjoy the service.
Then, you have to download the app that is rights for your device and to install it. Follow up by launching the tool and logging into your brand new account.
There are a couple of dozens of servers inside the United States, so you can choose one to connect to.
When the connection is established you can load the live TV platform that you chose to watch Shameless on, including Showtime's own services.
Can I Watch Shameless on Showtime's Website?
That is something that you will be able to do as long as you use your credentials to log into your account. If you are paying for Showtime directly or using the live TV platform, you can log into an account quite easily so you can enjoy any of the episodes fully. You should keep in mind that if you have a cable subscription, you should head over to Showtime Anytime.
Can I Binge-Watch Shameless?
Absolutely, that is definitely something that you can do because you will find the previous seasons of the show on Showtime's app. You can stream the episodes as long as you have an account to login with. If you have a Netflix account, you'll also get to watch Shameless whenever you want. Also, Hulu features all Shameless seasons too, if you want to head over there.
Can I Purchase Shameless Episodes?
Yes, that is something that you can do quite easily because episodes are available on Google Play, YouTube, iTunes, Microsoft Store, Vudu, and Amazon Prime. You should check all the links before making any purchase, in case any of these have better deals for you, depending on which episodes or seasons you want to get.
We would love to hear back from you so you can tell us which platform you chose to watch Shameless on. Drop us a note in the comments section below the article and share it with friends and family. Follow TechNadu on Facebook and Twitter for more tech news, guides, reviews, and interviews.