Netflix is one of the most popular streaming services, offering apps for any device or platform out there. However, did you know that Netflix is also available on Kodi? Well, that's true, thanks to ingenious developers who have made that happen. So, if you've been wondering how to install the Netflix Kodi addon, know that you've come to the right place.
Before we proceed, know that we'll be talking about a legal addon in this guide. That means that you need to be a Netflix subscriber to access the addon. In other words, you'll be asked for your email and password, letting you sync your data and continue watching on any device.
We'll also note that you'll find plenty of other amazing Kodi addons for movies and TV shows, many of which come free of charge. So, you have plenty of options. And now, let's return to talking about how to watch Netflix on Kodi.
Do You Need a VPN While Watching Netflix Movies & TV Shows on Kodi?
Yes, you need a VPN for Netflix even when using it on Kodi - because that's how you can unblock new movies and TV shows, maximizing your entertainment.
By using a VPN, you can switch between different Netflix libraries. If you didn't know, Netflix has country-based libraries, so you could be missing out on a lot of content. So, as soon as you switch your IP address (using a VPN), you'll unblock new titles.
Aside from getting more content on Netflix, a VPN will help you unblock more Kodi addons. Many of those come with plenty of free movies and TV shows. Therefore, you can easily see that a VPN can elevate your experience of using Kodi by giving you access to everything this application offers.
However, not every VPN will do the job. To check your options, head over to our guide to the best VPNs for Kodi. And then, don't forget to learn how to use a Kodi VPN.
When it comes to accessing Netflix via Kodi, you won't find a better VPN than ExpressVPN (we've tested more than 60 VPNs). If you subscribe to ExpressVPN today, you can save up to 49% and get 3 EXTRA MONTHS added to your subscription!
How to Install the Netflix Addon on Kodi
Finally, here's what you want to know. Use the following steps to install the Netflix Kodi addon: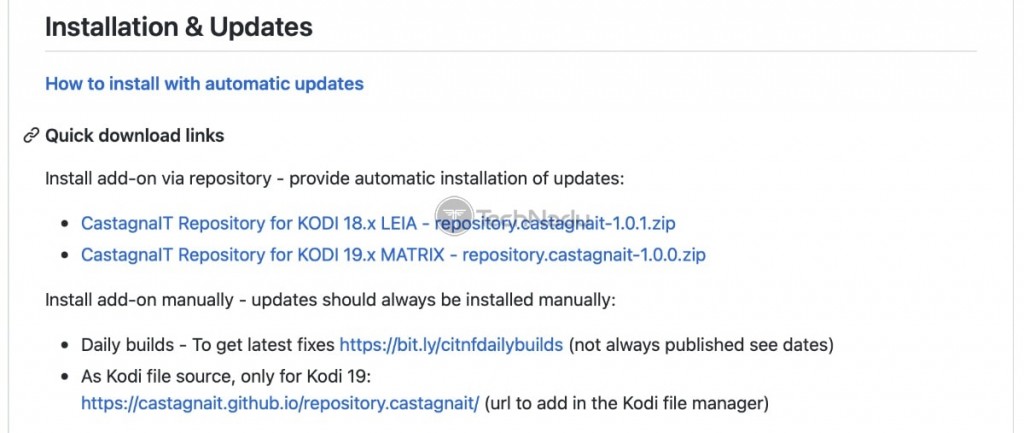 Based on if you use Kodi 18 or 19, download the correct version of the CastagnaIT repository.
If you use Kodi on a media streaming device (like Amazon's Fire TV Stick, for example), you might have a hard time installing the required ZIP file. So, to transfer the file back to your streaming device, check the segment of the article you'll find below.
Launch Kodi and click on 'Add-ons' using the main menu.
Then, click on the 'Open Box' icon in the top-left corner, just below this application's logo.
Select 'Install from ZIP file.' A warning will appear. Feel free to pick 'Yes' to proceed.
Navigate to the ZIP file you downloaded moments ago.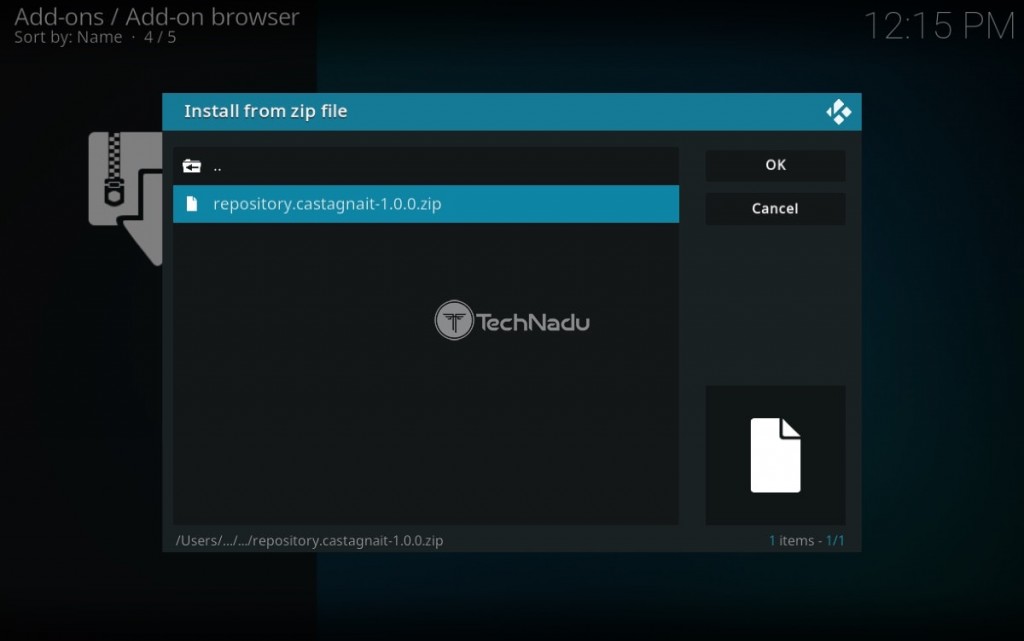 Click on the file to install the repository. You should see a notification in the top-right corner.
Then, select 'Install from Repository.'
Navigate to CastagnaIT Repository > Video Add-ons > Netflix.
Click on the 'Install' button to finalize the process.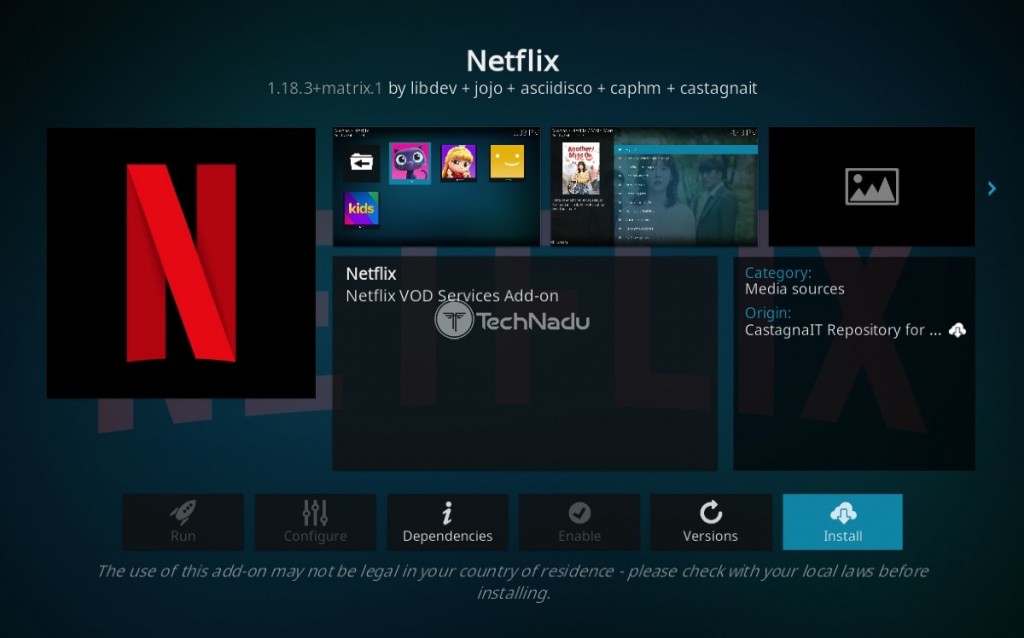 Go ahead and launch the newly installed addon.
Decide whether to log in using your email/password or authentication key.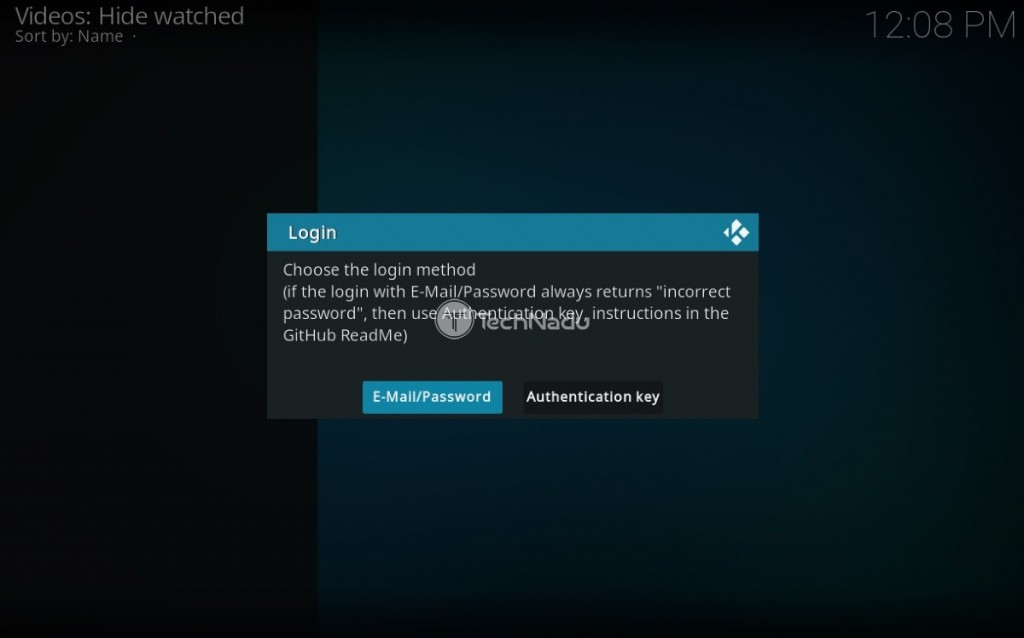 In general, using your email and password should get the job done. However, if you start seeing the 'incorrect password' error (even if the credentials are valid), you need to log in using an authentication key. Use the provided link to learn how that's done.
Once you log in to your Netflix account, feel free to pick any video and start playing it.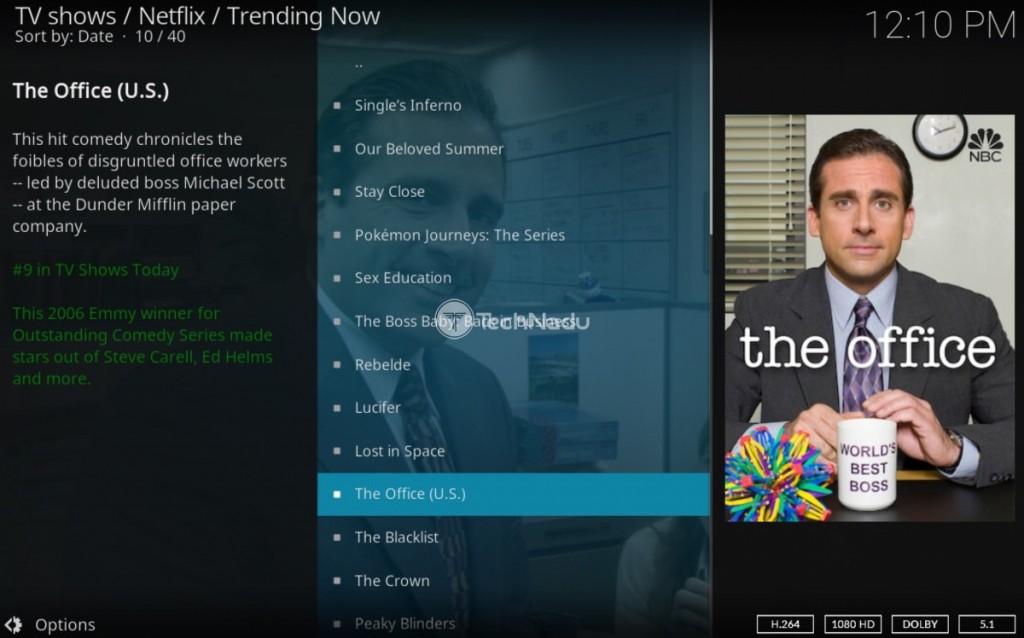 This is when you'll be asked to install Widevine (digital rights management plug-in).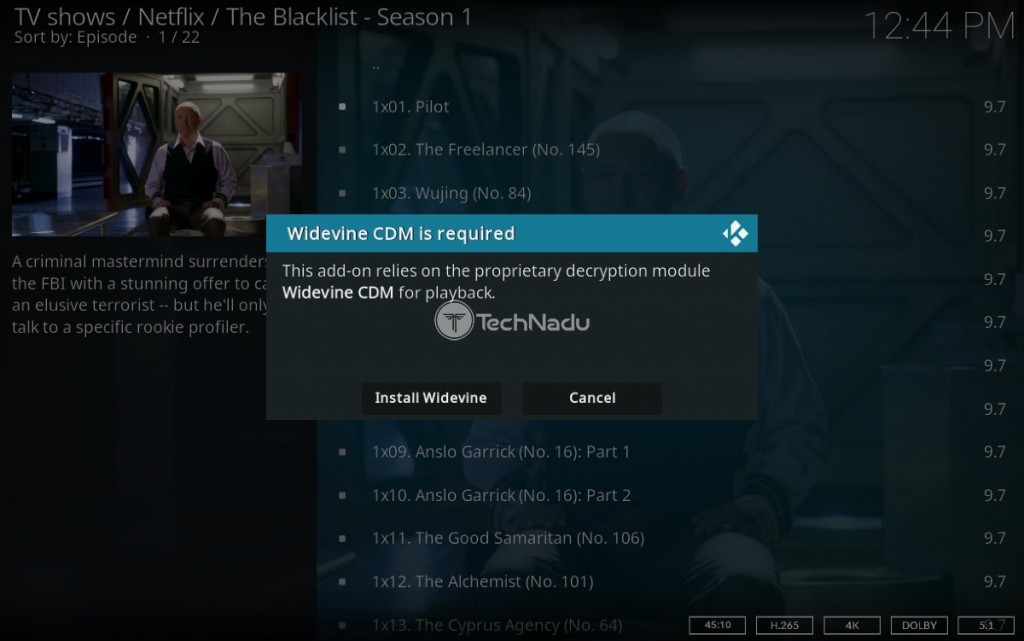 Select 'Install Widevine,' and then pick 'I Accept.'
Once Widevine installs, your chosen video will start playing. That's it!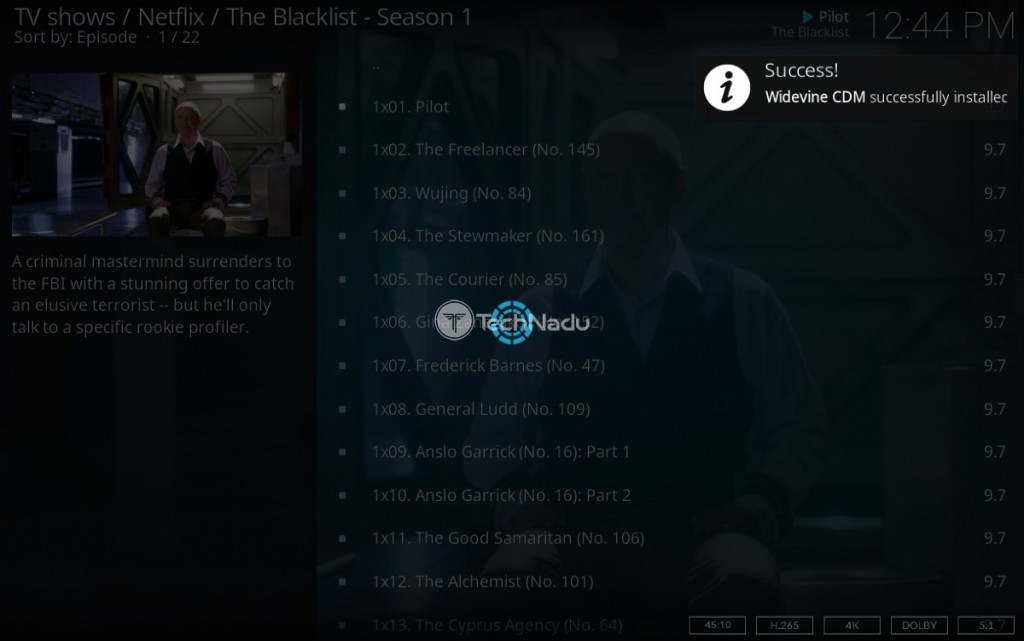 How to Install Netflix Kodi Addon on Amazon Firestick
The previously explained steps require downloading a ZIP file, which can be a problem on devices such as Amazon Fire TV / Fire TV Stick. That's because these don't have a USB port that would let you quickly transfer the Netflix Kodi addon to your device.
However, there's a solution. Please take a look below.
First, make sure to download the ES File Explorer on your media streaming device.
Then, open the app and activate 'Remote Manager' using the 'Network' tab.
Click on the prominent 'Turn ON' button to enable the Wi-Fi transfer method.
Make sure that your computer and your streaming device are connected to the same Wi-Fi.
Then, write down the IP address that you'll see here.
Now, download FileZilla to your Windows PC or macOS computer.
Finally, create a new connection via FileZilla by typing the IP address you've previously seen (in the 'Host' field - top-left corner). This will connect your computer and your media streaming device, so you can easily transfer any file.
How to Watch Netflix on Kodi?
The only way to watch Netflix on Kodi is via the unofficial addon found in the CastagnaIT repo, as explained in this article.
Netflix doesn't offer an official addon for Kodi, which means you can't integrate it with Kodi in some other way. Still, CastagnaIT's Netflix addon does a very good of letting you access your account, sync your history, and even allowing you to unblock different versions (libraries) of the media streaming service (if you use a VPN, of course).
We'll also add that CastagnaIT's Netflix addon supports up to 1080p resolutions across all of Kodi's supported devices. And if you use Android, you can even stream in up to 4K.
Is the Netflix Kodi Addon Legal?
Even though the Netflix Kodi addon comes from an unofficial source, it's legal and safe to use. In other words, we're not talking about piracy here.
We'll remind you that to use the Netflix addon, you need to have valid credentials. You can't subscribe to Netflix using the addon, so you must be an existing user.
This is where we conclude our article on installing Netflix on your Kodi. If you have any questions, feel free to post a comment below. And finally, enjoy using Kodi!