Designed primarily for gamers, Razer Forge TV is an amazing all-in-one device. Acting as a media streaming hub and being powered by Android TV, you can install Kodi on Razer Forge TV in a matter of minutes – and keep your entire media library in a single place.
Right off the bat, we'll tell you that installing Kodi on Razer Forge TV is done only by sideloading this application. This means that you won't find Kodi on the Razer App Store. Instead, you need to download Kodi for Android on your computer, and manually install it on your Razer Forge TV. Don't worry, we'll be guiding you through every step of the way. And of course, we'll be talking about the recently released Kodi v18 Leia.
Warning: Why you must NOT USE Kodi without VPN?
Here are the reasons that you should consider looking at it without SKIPPING.
Using ILLEGAL Kodi Addons are Dangerous without a VPN: Most of the Kodi users are installing the ILLEGAL Kodi addons on their system to access all the latest movies, TV shows, sports, music, and much more for FREE, than a legal Kodi addon where it has the least content in it. But do you know what? The video content on illegal addons is a scraped and copyrighted material. If you are accessing them on Kodi, then your activities will be monitored by your ISP by tracking your IP and gives all the information to the government or companies if they request for it. This will land you in trouble. To stay away from this, you will have to connect to a VPN where it hides your identity by rotating your IP address while streaming Kodi content. This is how you will be safe from the prying eyes.
Bypass Geo-Restriction: As you probably know, some official addons like BBC iPlayer, NBC Sports, Hulu, IceFilms have geo-location restrictions. This also applies to other addons like Acestream which fetches the data from torrents. To unblock these restrictions, you will have to DEFINITELY use a VPN no matter what.
The above are the 2 reasons that forcing us to recommend a VPN to the Kodi users for safer streaming. In fact, after testing several VPNs for Kodi, we finally came up with a one non-stop solution and that is ExpressVPN, the top rated Kodi VPN so far.
Limited Time Offer: For our TechNadu readers, there is a 49% OFF on ExpressVPN which includes 3 FREE Months in it.
So, without any further ado, here's how to install Kodi on Razer Forge TV in 5 simple steps:
Step 1: Install Android Debug Bridge
First, you need to install Android ADB based on what operating system you're using, so use any of the following links to download the application on your computer.
If you click on any of the above-placed links, you'll start a new download automatically. We have included Google's links that are frequently updated with new features and capabilities.
Step 2: Enable Developer Options & ADB Debugging
Next, we need to enable developer options on your Razer Forge TV device. Use the following steps:
Power on your Razer Forge TV and you'll see its Home Screen. From there, go to Settings and select 'About'.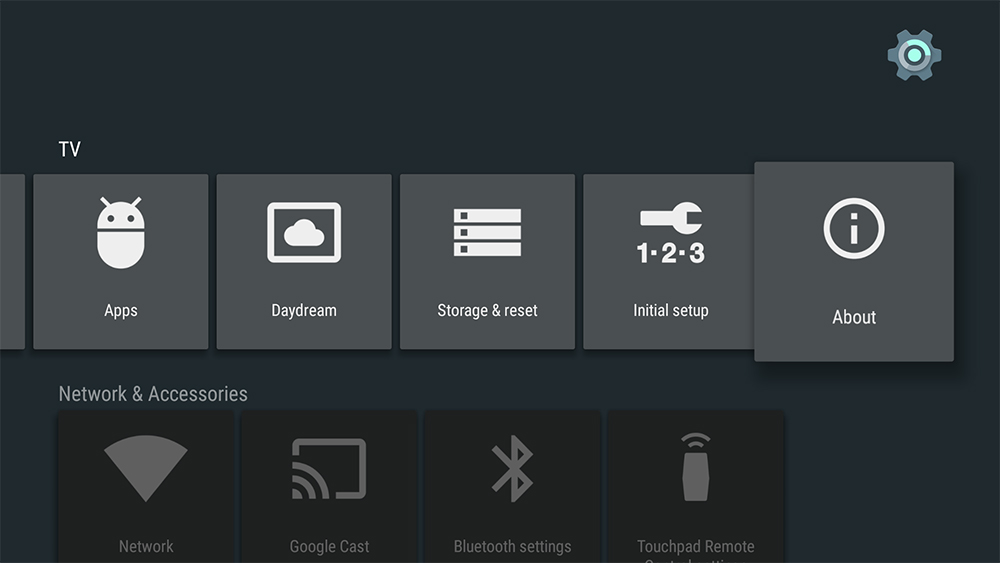 Once again, scroll down until you see an entry named 'Build Number'. Click on it – and you'll need to click several times. Finally, you'll see a message that says 'Developer Mode Has Been Unlocked'.
As we told you previously, we need to enable ADB debugging on Razer Forge TV. Then, we'll use the ADB Tool on a computer to execute certain commands.
On your Forge TV, go to Settings from the Home Screen;
Under 'Preferences', scroll all the way down until you see 'Developer Options';
Now select 'Debugging';
Finally, pick 'USB/ADB Debugging;'
Now you'll need to connect your Razer Forge TV to your computer using a USB cable. Launch the ADB Tool and ensure that the connection is working.
Step 3: Enable Unknown Sources
Before we install Kodi on Razer Forge TV, we need to make sure your device recognizes unknown sources. This is an important prerequisite since Forge TV won't allow you to install Kodi if you missed doing this.
Go back to the Home Screen on your Razer Forge TV, and then go to Settings;
Select 'Security';
Finally, make sure that the option 'Unknown Sources' is enabled;
Step 4: Download & Install Kodi Razer Forge TV
To download the latest version of Kodi, do the following:
First, go to Kodi's official website;
Find a blue button that says 'Download' on the left side of the screen. Click on it;
Scroll down until you see the Android logo. Click on this logo;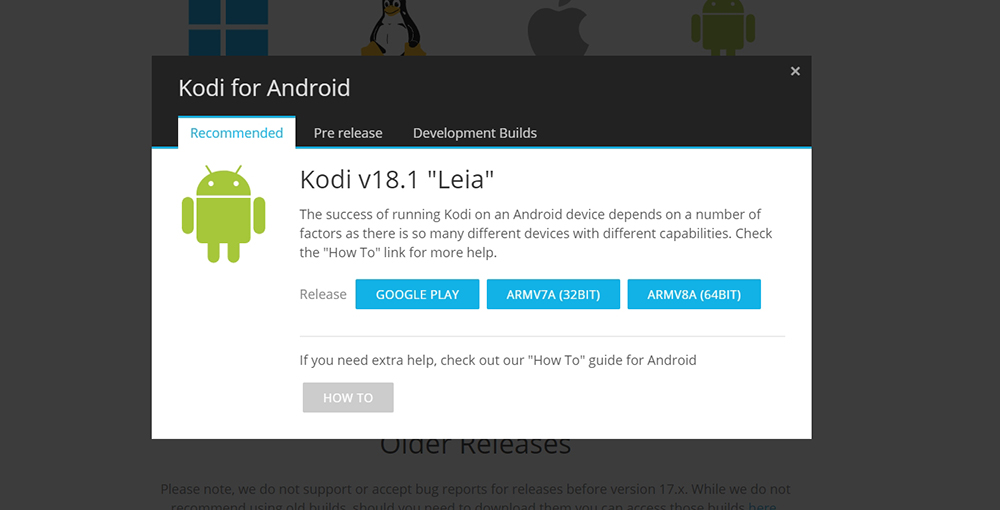 Now, make sure to download the 'ARMV7A (32BIT)' file. In case you fail to install Kodi, you can try a development build – use the top-placed tab and download 'ARMV7A (32BIT)' file;
Make sure your Razer Forge TV is connected to your computer via USB port;
Use the ADB tool to make a connection to your Forge TV. Run 'adb usb' from the command line on your computer;
If you see a message that your device is unauthorized, run 'adb devices' command;
To finalize the procedure, run 'adb install <path to Kodi's file>' on the command line. Make sure to use the correct path to where Kodi's file is downloaded.
Step 5: Troubleshooting
In some cases, you will see that Kodi is missing – even though it's installed on your Forge TV. If this happens, you'll need to use the Sideload Launcher.
First, go to the Google Play Store and search for 'Sideload Launcher';
Once the app is downloaded, reboot your Forge TV device;
Finally, launch this application and you should see Kodi as one of the available applications.
Read More
While we have your attention, we'd like to recommend some additional sources. Once you install Kodi on your Razer Forge TV, you'll want to populate its library and install third-party addons. So, this is how it's done:
In case you have anything to say, use the comments section below. We'd love to hear your opinion on using Kodi on Razer Forge TV. What are your experiences? Have you encountered any difficulties?
Before we let you go, we'd like to ask you to share this article online. Also, don't forget to follow us on Facebook and Twitter. Let's stay in touch!