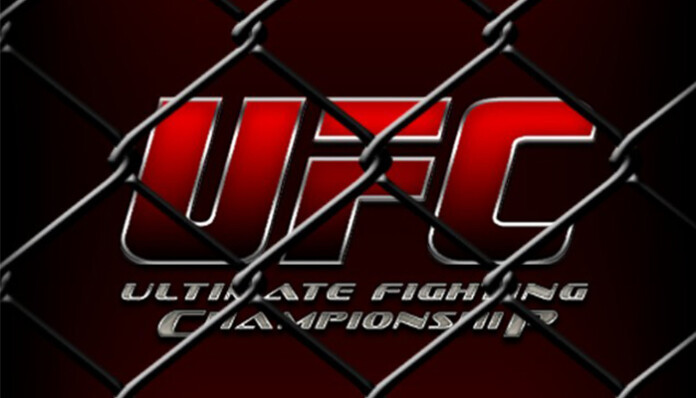 We are sure that there are millions of the UFC fans out there. The Ultimate Fighting Championship is not for the faint of heart – which is actually one of the best things about it. With the grand finale of this championship just around the corner, you want to make sure that you can stream it. Don't worry, you have come to the right place. TechNadu will guide you through some of the best UFC addons for Kodi. Hopefully, by the end of this article, you'll know all there is about how to watch UFC on Kodi.
Before getting started, we strictly recommend you to be safe while using Kodi. Therefore, we want you to read the We will be talking about software developed for Kodi – which is based on open-source code. However, the following software comes from unofficial third-parties. In addition, it is publicly available and free of charge. TechNadu doesn't claim any responsibility for how our readers decide to utilize the following software. Please note that we don't condone sharing pirated content and copyright infringement. TechNadu is not affiliated with the software mentioned in this article in no way. Make sure to carefully read the above-said disclaimer and ensure the proper use of the software.
disclaimer and WARNING notice found below.
Warning: Why you should ALWAYS USE a VPN with Kodi?
Here are the reasons that you should consider looking at it without SKIPPING.
Using ILLEGAL Kodi Addons are Dangerous without a VPN: Most of the Kodi users are installing the ILLEGAL Kodi addons on their system to access all the latest movies, TV shows, sports, music, and much more for FREE, than a legal Kodi addon where it has the least content in it. But do you know what? The video content on illegal addons is scraped and copyrighted material. If you are accessing them on Kodi, then your activities will be monitored by your ISP by tracking your IP and gives all the information to the government or companies if they request for it. This will land you in trouble. To stay away from this, you will have to connect to a VPN where it hides your identity by rotating your IP address while streaming Kodi content. This is how you will be safe from the prying eyes.
Bypass Geo-Restriction: As you probably know, some official addons like BBC iPlayer, NBC Sports, Hulu, IceFilms have geo-location restrictions. This also applies to other addons like Acestream which fetches the data from torrents. To unblock these restrictions, you will have to DEFINITELY use a VPN no matter what.
The above are the 2 reasons that forcing us to recommend a VPN to the Kodi users for safer streaming. In fact, after testing several VPNs for Kodi, we finally came up with a one non-stop solution and that is ExpressVPN, the top-rated Kodi VPN so far.
Limited Time Offer: For our TechNadu readers, there is a 49% OFF on ExpressVPN which includes 3 FREE Months in it.
How to Watch UFC on Kodi: Top Recommendations
As many of you already know, Kodi is an indispensable source of live streaming links. However, you can unlock this side of Kodi only via third-party addons. Therefore, it's important to know which addons still work, and which ones you should install. So, let's get started.
UFC Fight Pass
Without any doubt, the best way to watch UFC fights is by subscribing to the UFC Fight Pass. This is an online media streaming service that's all about ultimate fighting. Just like every popular streaming service, you can count on a combination of live-streaming and on-demand videos.
Unfortunately, the UFC Fight Pass doesn't have an official Kodi addon. However, there is an amazing unofficial addon made by third-party developers. Please note that you need an active subscription to this service before using the UFC Fight Pass addon. Simply enter your user credentials upon the initial launch, you'll be ready to dive into an endless pool of addictive content.
Here's how to install this addon on your Kodi:
First, make sure to download the UFC Pass Addon.
Open Kodi and click on 'Add-ons' in the main menu;
Next, click on the Open Box icon in the top left corner;
Make sure to select 'Install from ZIP file';
Using a newly opened pop-up, navigate to the ZIP file you've previously downloaded. You will need to go through your hard drive to get to the file. Once you find it, click on it;
After a few seconds, Kodi will let you know that the UFC Fight Pass addon is installed;
Go ahead, and try it out. You can find in the Video Add-ons section of your Kodi. Enjoy!
Planet MMA
In case you don't want to subscribe to the Fight Pass, we have an amazing alternative. An addon named Planet MMA should meet your every need in terms of UFC-related content.
Upon opening the addon, you will get to see more than 30 content categories. To be honest, we can't remember the last time we saw such a comprehensive addon. Planet MMA allows you to watch the on-demand video, live-streaming links, and there's an archive with a bunch of different content. There is a lot of exploring, so we suggest taking some time to truly get to know this amazing addon.
For more information, including the installation guide, read our review of Planet MMA.
Sports World
Next, we continue with another interesting addon. As you'll soon see, Sports World (as its name implies) isn't only about the UFC. Instead, it brings a large selection of sports disciplines.
This is an older addon for Kodi, which still works without a single issue. First, it offers a very easy to use interface. The Home Screen of the add-on brings a selection of different sports. However, the first item on this menu brings a selection of live TV channels. This should your first go-to place since lots of great content awaits. Then, there's a dedicated UFC section. However, this section only displays live events. In other words, this is where you should go if you want to watch an upcoming UFC event.
For more information, here's our installation guide for Sports World.
The Dogs Bollocks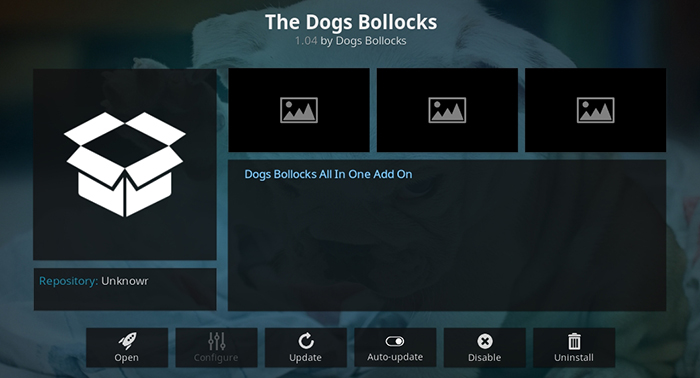 We have arrived to our final suggestion when it comes to how to watch UFC on Kodi. The Dogs Bollocks is one of our personal favorites, and we think you'll love it as well. Lots of different content await, for your entire family.
As you can see, The Dogs Bollocks is an all-one addon. This means that you can use it to watch movies, TV shows, live programming, cartoons, and everything in between. However, there is also a dedicated sports section as well. Once you open the 'Sports' section, you will see a bunch of different disciplines. To watch the UFC, you can have to open a category that also contains wrestling and boxing. So, there isn't a dedicated ultimate fighting section. Nonetheless, we think you're going to love what is offered here. There are more than one hundred links and they all seem to be fully working.
To learn more about this interesting addon, read our full review of The Dogs Bollocks.
Additional Resources: What's Next?
So, that would be all when it comes to how to watch UFC on Kodi. There aren't that many addons of this kind, however, you should be more than covered by our suggestions. Before we let you go, here are other interesting resources.
Aside from mixed martial arts and ultimate fighting, here are some of the best WWE addons;
Next, we know that many of you are into boxing. With this said, we recommend TechNadu's article on the best boxing Kodi addons;
Finally, why not try out some of the best sports addons out there? Here's a list of the best live sports addons.
We sincerely hope that by now you're using one of our suggestions. In general, Planet MMA should have your covered – since this is the best addon of its kind. In case of any questions or suggestions, feel free to post a comment down below.
In case you know someone who might like this addon, why not share this article with them on Facebook and Twitter? Thanks!