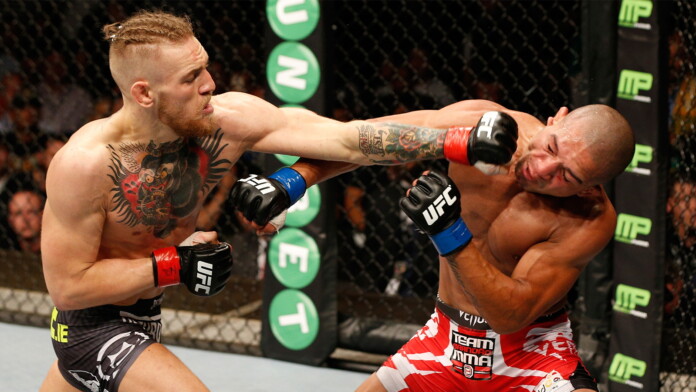 Numerous high-profile sports events have now turned to media streaming services, where you need to pay to watch those events. This means having access to a particular streaming platform and having a stable Internet connection as well. On top of that, we've seen streaming services having a hard time keeping their servers online due to high demand. This is why many of us are turning to alternatives. As you surely know, Kodi is a highly interesting application that can tune into media streaming as well – and we're about to teach you how to use Kodi to access those streams. So, let's see how to watch PPV on Kodi in 2019.
Before we continue, we'd like to expand this topic a bit. This article brings you the best 7 PPV Kodi addons that you'll find right now. All of those can be used to access different PPV events either live or on-demand. However, we'd also like to recommend checking the best live sports Kodi addons for your daily fix of sports. Also, check out the best live TV Kodi addons. These articles will most surely expand your arsenal of tools.
Before getting started, we strictly recommend you to be safe while using Kodi. Therefore, we want you to read the We will be talking about software developed for Kodi – which is based on open-source code. However, the following software comes from unofficial third-parties. In addition, it is publicly available and free of charge. TechNadu doesn't claim any responsibility for how our readers decide to utilize the following software. Please note that we don't condone sharing pirated content and copyright infringement. TechNadu is not affiliated with the software mentioned in this article in no way. Make sure to carefully read the above-said disclaimer and ensure the proper use of the software.
disclaimer and WARNING notice found below.
Warning: Why you should ALWAYS USE a VPN with Kodi?
Here are the reasons that you should consider looking at it without SKIPPING.
Using ILLEGAL Kodi Addons are Dangerous without a VPN: Most of the Kodi users are installing the ILLEGAL Kodi addons on their system to access all the latest movies, TV shows, sports, music, and much more for FREE, than a legal Kodi addon where it has the least content in it. But do you know what? The video content on illegal addons is scraped and copyrighted material. If you are accessing them on Kodi, then your activities will be monitored by your ISP by tracking your IP and gives all the information to the government or companies if they request for it. This will land you in trouble. To stay away from this, you will have to connect to a VPN where it hides your identity by rotating your IP address while streaming Kodi content. This is how you will be safe from the prying eyes.
Bypass Geo-Restriction: As you probably know, some official addons like BBC iPlayer, NBC Sports, Hulu, IceFilms have geo-location restrictions. This also applies to other addons like Acestream which fetches the data from torrents. To unblock these restrictions, you will have to DEFINITELY use a VPN no matter what.
The above are the 2 reasons that forcing us to recommend a VPN to the Kodi users for safer streaming. In fact, after testing several VPNs for Kodi, we finally came up with a one non-stop solution and that is ExpressVPN, the top-rated Kodi VPN so far.
Limited Time Offer: For our TechNadu readers, there is a 49% OFF on ExpressVPN which includes 3 FREE Months in it.
And now, we're proud to present the best 7 PPV Kodi addons. So, make sure to stick with us until the end of this article, and you'll learn how to watch PPV on Kodi.
1. DAZN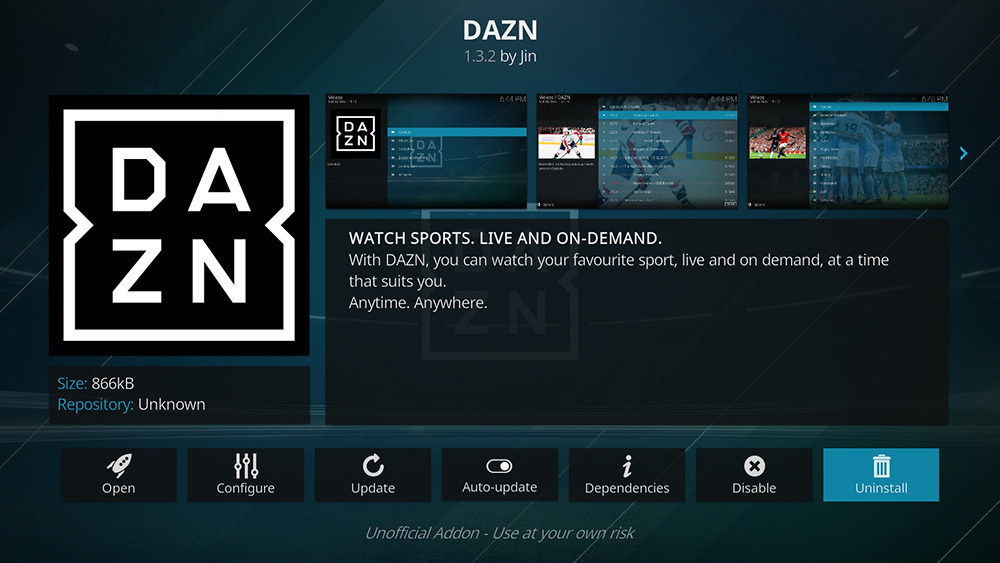 In case you have an active subscription to DAZN, you can use this service on your Kodi. This is done by installing the official Kodi addon made by this sports streaming service. We're sure that there are many sports fans out there who use Kodi, and this is why we wanted to put DAZN as the first option on our list. And also, DAZN holds the broadcasting rights to numerous PPV events from all around the world, which is why we strongly recommend checking it out.
What you also need to know is that DAZN is available in the following countries: the United States, Austria, Germany, Italy, Switzerland, Japan, and Canada. However, by using a VPN application alongside Kodi, you can watch DAZN from anywhere in the world.
2. Planet MMA
If you're into mixed martial articles or the UFC (Ultimate Fighting Championship), we have a real treat for you. Planet MMA is one of the best Kodi sports addons at the moment, covering pretty much anything related to MMA and UFC. Upon opening this addon, you will see a grid of different content categories. Actually, there are more than 30 categories at the moment of writing this article. You can watch live programming and on-demand videos. However, you can also tune to PPV programming as well.
To ensure the very best performance, we recommend using a Real Debrid account. This service optimizes your Internet connection and uses fast-performing servers. The end result is a smooth media streaming, even with PPV events. And for more information about this interesting addon, read our installation guide for Planet MMA.
3. FightTube
This is a very interesting addon that somehow manages to bring lots of unique content. We have discovered it just recently, and it has become one of our favorite Kodi addons in a very short time. If you're into boxing, WWE, UFC, kickboxing, and other similar sports – this is your go-to addon.
The Home screen of Fight Tube shows a long list of different content categories. Even though this huge list can be somewhat hard to navigate (especially due to its orange color), it presents a list of different sports. There isn't a dedicated PPV category, but you'll see some other interesting categories. For example, this is where you can find Showtime Sports and HBO Boxing. In many cases, this is where you'll find replays of PPV events as soon as they hit the Web.
If you're willing to try this addon out, here's our installation guide for FightTube.
4. The Loop
First launched in 2017, The Loop has been bringing live TV (sports-related) for a while now. Upon opening this addon, you'll see content categories like CBC Regionals, NBC Regionals, Golf 24/7, Fan Zone, Fight Zone, and Game Zone Replay. As you can see, both on-demand and live content is available, making this addon one of the best PPV Kodi addons.
The majority of TV channels and on-demand content seems to be widely available to any Kodi user. However, certain TV channels seem to be geo-locked. For this purpose, you need to use a VPN application. Our first recommendation would be to use ExpressVPN, but you can also check other best VPNs for Kodi.
Finally, you must be wondering how to install The Loop? Well, you need to install it from the 'The Loop' repository, so make sure to use the following URL while adding to your Kodi: https://loopaddon.uk/loop/.
5. Deceit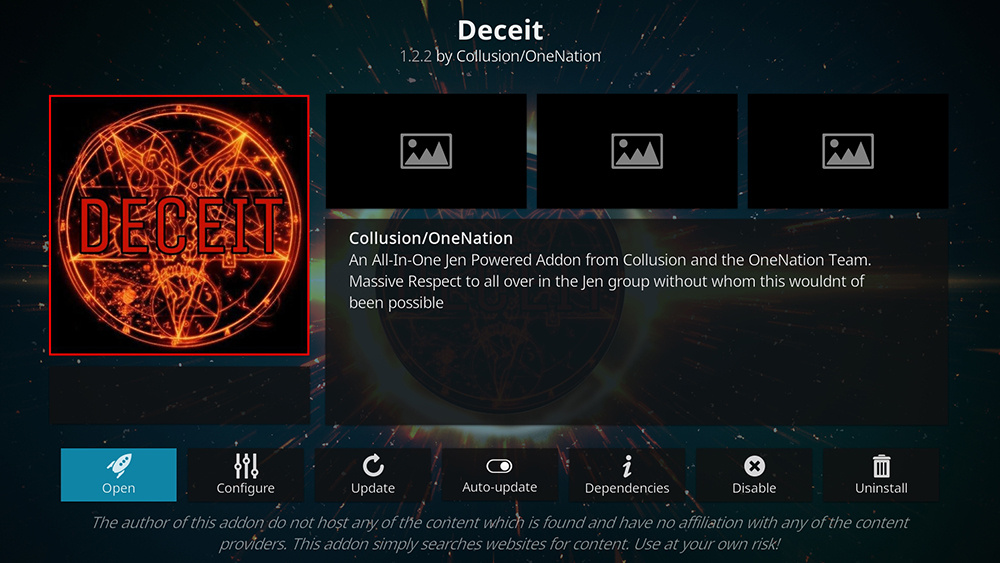 Deceit has been one of the most popular Kodi addons for a while, and it still manages to surprise us with its content. You'll find movies here, in addition to TV shows, cartoons, podcasts, radio stations, and plenty more. And of course, there's a section with live TV channels.
Even though Deceit doesn't have a dedicated PPV category, you'll get to watch PPV events by checking out different live TV channels. In this aspect, Deceit is one of the best addons of its kind since it brings dozens of thousands of channels, from all around the world. It also relies on more than a single source, so you'll always have an alternative link – which is especially important for on-demand PPV events.
To install Deceit, use this URL: http://onenation.info/Repo/. First, install the One Nation Repository on your Kodi, and then access it to install the Deceit Kodi addon as well.
6. The Magic Dragon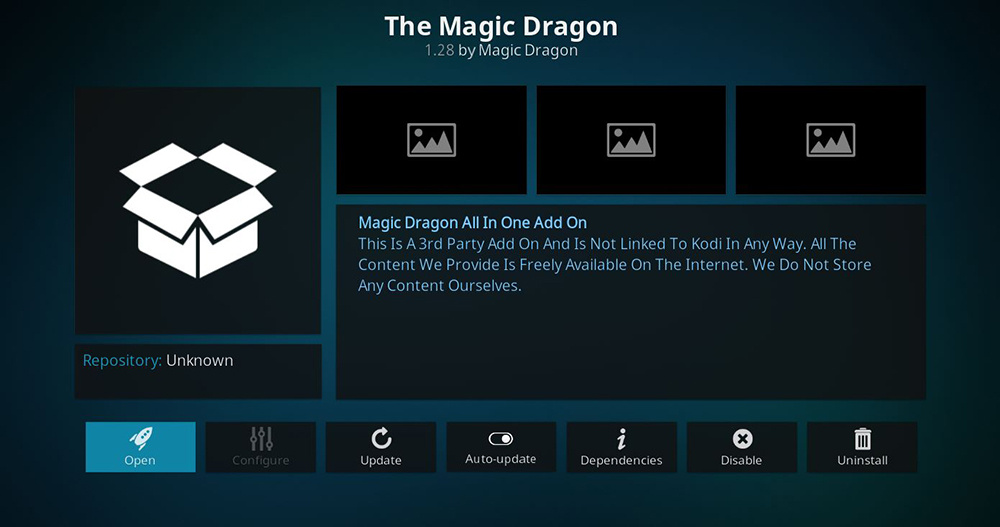 Even though this is a relatively new addon, The Magic Dragon is currently one of the most powerful all-in-one Kodi addons. It covers a wide range of content, including movies, TV shows, sports, and cartoons. As you can imagine, it also brings PPV content.
What's nice about The Magic Dragon is that it brings updates often. Every few weeks, we can see new content categories, and the addon scrapes the Web for new content every time you launch it. This makes it one of the best PPV Kodi addons, for sure. Even if it misses to provide a live-streaming link to a PPV event, you can be sure that its on-demand version will appear as soon as it hits the Web.
All there's left is to try out this addon. So, here's how to install The Magic Dragon right now.
7. UK Turk Playlists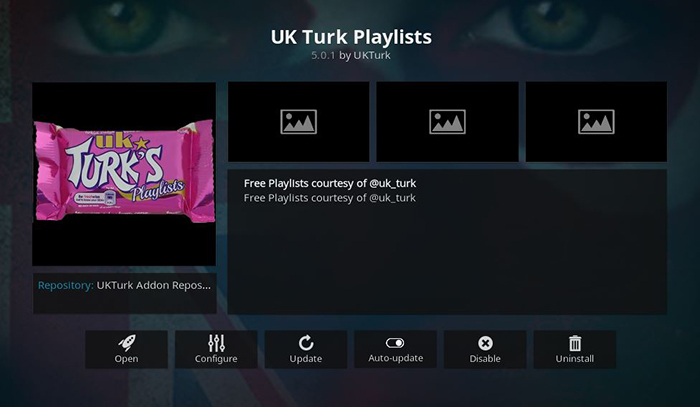 We end our list of PPV Kodi addons with a well-known name. UK Turk Playlists has been available for several years now and managed to outlive its numerous competitors. In addition, it never had any major problems all of which makes it one of the essential Kodi addons.
Just like the majority of our suggestions in this article, this is an all-in-one addon. Aside from providing the standard set of content categories, it scrapes the Web for PPV events as well. It's easy to see the reason for its popularity. However, you should also know that UK Turk Playlists now requires a PIN code, which can be a bit annoying. Still, we understand the reason for this decision, as this is a way for its developers to earn some money (getting the PIN code is free of charge, of course). So, make sure to learn more about UK Turk Playlists, including how to install it.
Dear readers, this is where we conclude our article on how to watch PPV on Kodi. In case of any questions, make sure to post a comment below. In addition, we'd appreciate if you could share this article on social media. And don't forget to follow us on Facebook and Twitter. Thanks!