Let's admit it - Netflix needs no introduction as this is one of the world's most popular media streaming services. Actually, it could be said that Netflix is one of the pioneers of the media streaming industry, successfully transitioning from a DVD rental company. It's been around for more than 20 years now and it still manages to bring innovations to this field. However, the truth is that today you have more options than you ever had before, which leads to the fragmentation and over-saturation of the media streaming market. You want to spend your money wisely, and you want to check whether Netflix is the right solution for you. With this said, we wish you a warm welcome to our Netflix review!
Before we dive deeper, let's go over some of the basic facts about Netflix. We've prepared a few tables helping you compare this platform to its competitors. So, take a look below. 
Quick Facts
| | |
| --- | --- |
| Availability | 190+ countries. |
| Supported Platforms | Web, Android, iOS, Apple TV, Fire TV, Android TV, Chromecast, smart TV, Xbox, PlayStation, and more. |
| Simultaneous Streams | Up to 4. |
| Video Quality | Up to 4K (Ultra HD). |
| Ad-Supported | No ads. |
| Offline Downloads | Yes (select titles). |
| Price | Starts at $8.99/month |
We tend to dive pretty deep when testing media streaming services. And trust us, this Netflix review won't be any different. So, in case you're in a rush - check out the following table. You'll see our opinion after having tested Netflix, along with our final verdict. 
The Bottom Line
| | |
| --- | --- |
| Pros | Respectable platform support; Numerous original titles; Diverse content; Flawless performance. |
| Cons | Not the most affordable option. |
| The Final Verdict | There's a reason why Netflix is the most popular OTT service. We recommend it to just about anyone looking for a sizable content library, 4K streaming, as well as a pleasurable user experience. |
| Our Score | 9.5/10 |
So, that would be all for our introductory segment. Now, let's get started with our Netflix review, so make sure to join us to learn all there's to know about this capable media streaming platform. 
Netflix (2020) - TechNadu's Hands-On Review
We will be checking various aspects of this platform while providing a score for each of those along the way. This should help you realize the strengths and weaknesses of Netflix, and help you decide whether it's worth your money. 
Supported Devices & Simultaneous Streams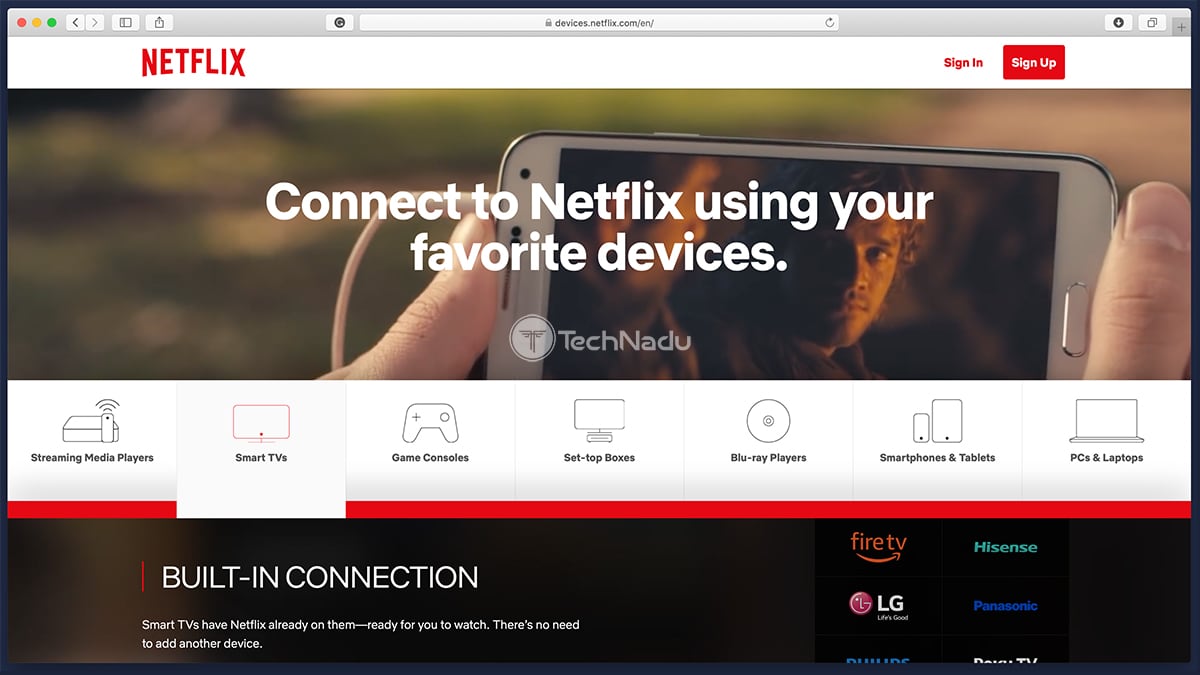 Netflix is available in the entire world (190+ countries) and comes with a huge range of apps for various types of devices and platforms. Our Score: 10/10.
Netflix has become a media streaming platform in 2007. Being one of the oldest platforms of its kind, it is present on a huge range of devices. Here's a handy table showing you the list of official Netflix apps. 
Platform / Device Compatibility
| | |
| --- | --- |
| Desktop Platforms | Windows 10 (available via Microsoft Store). |
| Mobile Platforms | Android, iOS. |
| Media Streamers | Apple TV, Chromecast, Fire TV, Android TV, Roku. |
| Smart TVs | LG, Panasonic, Hisense, Philips, Samsung, Sanyo, Sharp, Sony, Roku TV, and Vizio. |
| Game Consoles | PlayStation (3/4/Vita), Xbox (360/One), Nintendo. |
| Other Devices | Set-top boxes; Blu-Ray players. |
We can see that Netflix is compatible with pretty much any device out there. In fact, it would be hard to find a device that doesn't run this media streaming service. Considering its age, we didn't expect to encounter any other situation. 
When it comes to how many simultaneous streams you can expect, this depends on the selected plan. The 'Basic' plan gives you a single stream, while the 'Standard' plan comes with two simultaneous streams. And if you want everything that Netflix offers, know that the 'Premium' plan comes with 4 streams and also includes Ultra HD content. 
Applicable Geo-Restrictions
The good news is that Netflix is available in the entire world. More precisely, Internet users from 190+ countries can sign-up and pay using their local currency. However, the bad news is that you'll access a version of Netflix built for your region. Depending on your location, you might be disappointed with what you'll find. 
We'll also note that Netflix is known for its somewhat relaxed relationship with VPN services. You are free to sign-up for this service anywhere, and then you can use a VPN to access the US version of Netflix (and therefore access a seemingly endless library of titles). For this purpose, we recommend checking the best Netflix VPNs. 
Content Library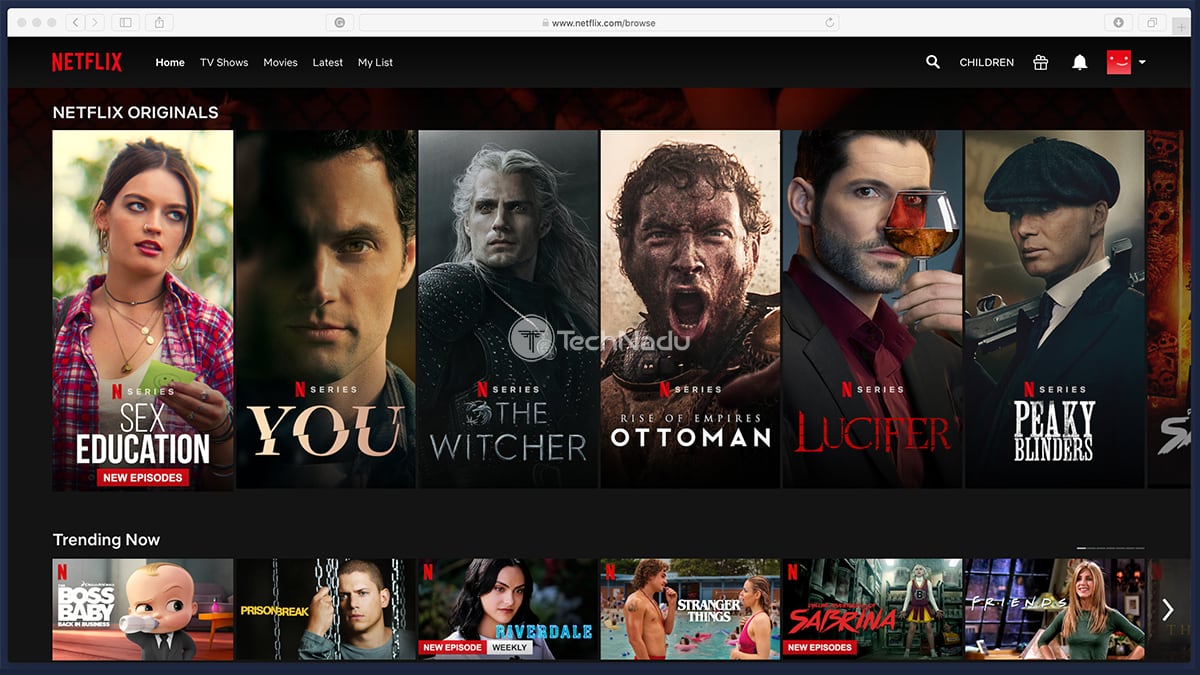 Netflix doesn't have the biggest content library out there. However, it stands apart from the rest thanks to more than 1,000 original titles. Our Score: 9/10. 
Even though you won't find any official statistics, it is said that Netflix comes with more than 5,000 titles in total. As you can imagine, we're talking about movies and TV shows available in its 'original' library (for users from the USA). Just like with the rest of streaming services, this is an ever-changing library, so you'll need to follow third-party sources (like TechNadu) to stay on top of the titles that are arriving or leaving this platform.
In terms of the quality of its library, Netflix offers something for everyone. You'll find plenty of older titles here in addition to the latest blockbusters as well. A large portion of IMDB's Top 250 movies can be found here (around 40 titles), so there's definitely plenty to watch.
What sets apart Netflix from the rest is its original programming. As per the latest reports, this platform plans to spend $17+ billion on original content in 2020. Last year, the company spent $15.3 billion and it currently has more than 1,100 original titles (you won't find these anywhere else). Some of the most popular movies are Roma, The Irishman, Okja, Marriage Story, High Flying Bird, Mudbound, Bird Box, and more. And when it comes to TV shows, Netflix is offering BoJack Horseman, Stranger Things, Orange Is the New Black, Mindhunter, Russian Doll, Unbreakable Kimmy Schmidt, and countless more. 
User Experience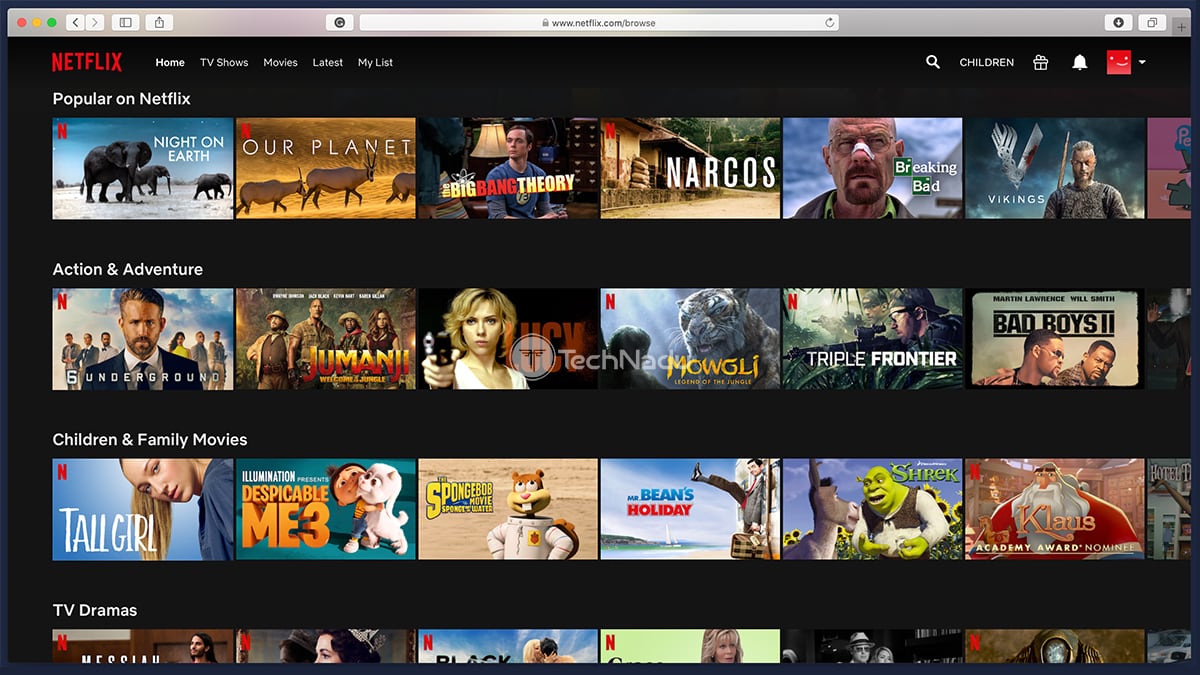 We have to praise Netflix's simplistic and modern interface. It takes only a couple of seconds to open the application and begin playing a video. Our Score: 10/10. 
Netflix doesn't hide behind an overly complex interface. In fact, this is one of the simplest interfaces we've seen out of any media streaming service. In addition, this is the result of a years-long process of optimizing its user experience and testing different features by following the latest UI and UX trends. 
If you access Netflix's website on any device, you will see a grid of movies and TV shows. The homepage highlights some of the biggest titles, and also gives you a list of popular and trending titles. As you scroll down, you'll see curated picks related to different categories that change over time. At the moment, Netflix brings recommendations related to new releases, comedies, crime TV shows, US TV shows, Netflix originals, and more.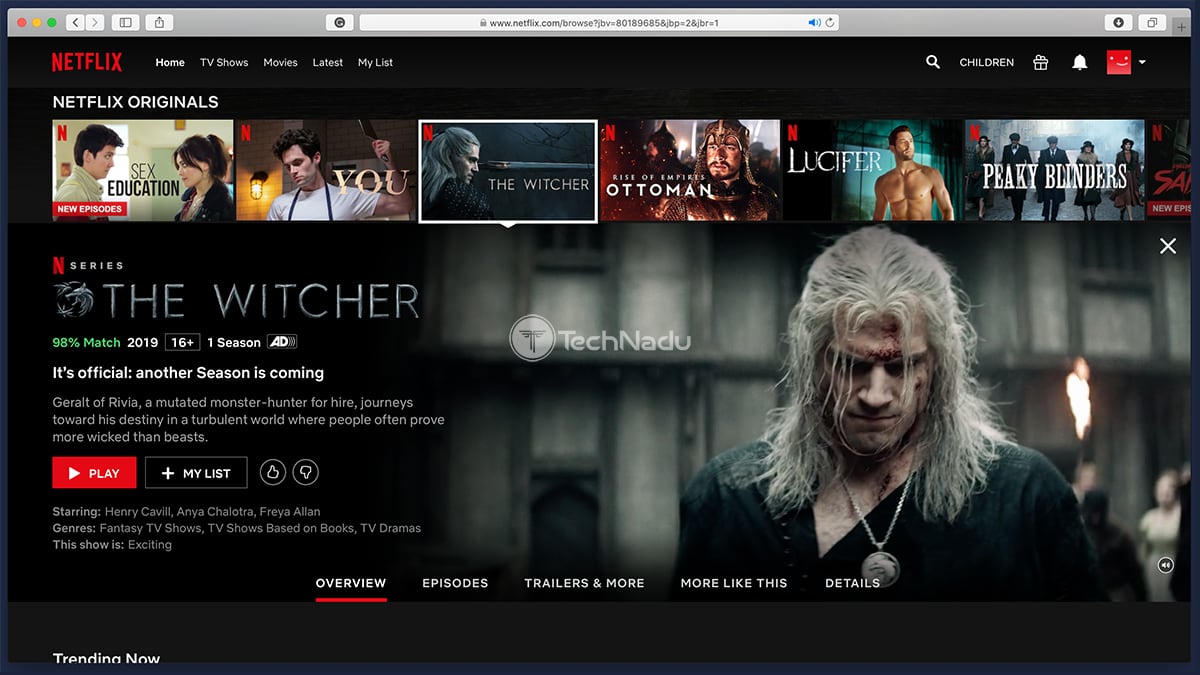 At the top of the page, you can choose between the main content categories (movies and TV shows), and you can also check the latest titles and see your personal list (the titles that you add to your watchlist). This is also where you can search for something specific, allowing Netflix to offer you a wide range of similar titles as well. If you search for something that's not available on the platform right now, you will a list of suggested and alternative titles. 
We also recommend checking the platform's settings, which hides behind your profile picture (in the top-right corner). Aside from changing your email address, password, and payment information, this is where you can change a subscription plan, set up parental controls, language, playback settings, and more. Personalized reports are also available here, so you can check your viewing history and your recent device streaming activity.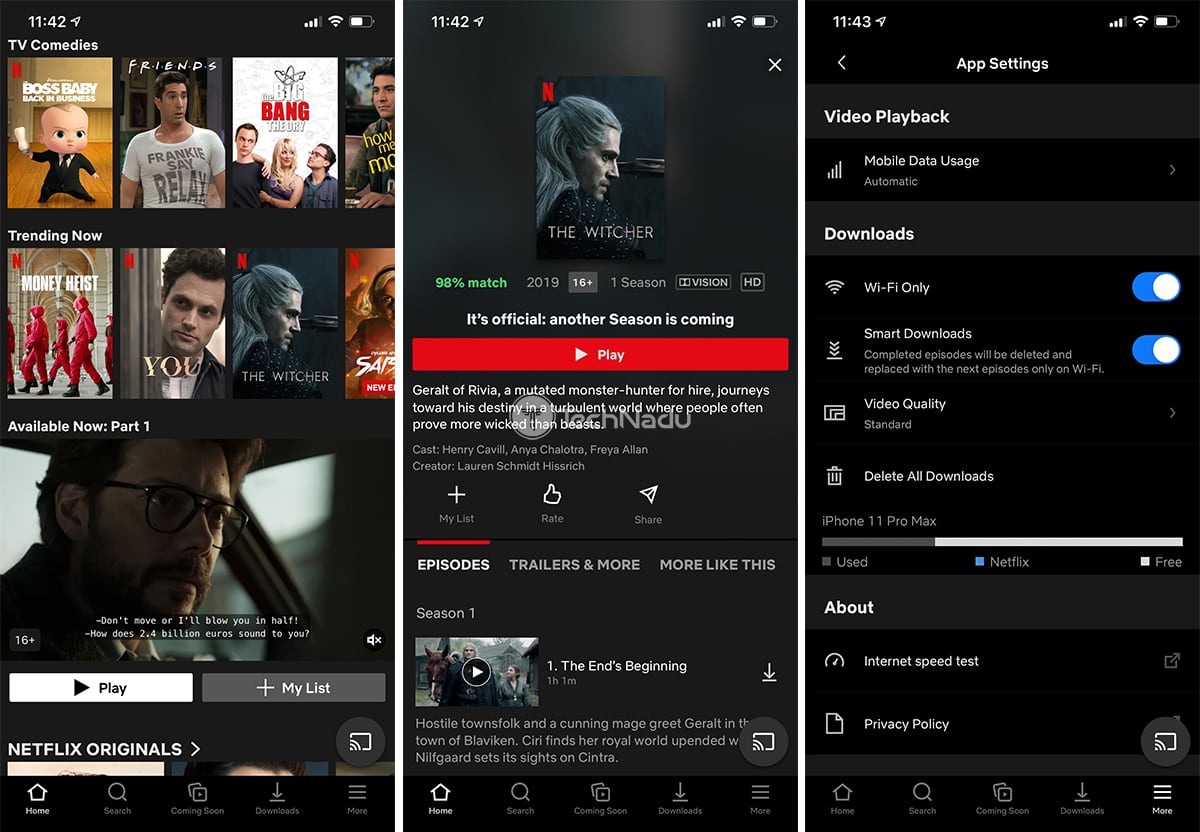 It's also worth noting that Netflix's apps come with the same grid-like interface. On iOS, for example, you get to preview plenty of recommended titles on the app's front page. Then, you can search for specific titles, check out what's coming soon, check your downloads, and enter your account's settings. All of this is done using the bottom-placed navigation menu. 
To play any title on iOS, simply click on its image. An overview will open, providing a short synopsis, the list of seasons and episodes (for TV shows), the information about the creators and cast, and more. Tap on an individual episode to start playing - and that's pretty much it. 
Performance & Streaming Quality
Netflix isn't known for any buffering- or performance-related problems. The platform is smart enough to test your connection and offer the best possible user experience, based on your Web connection speed. Plus, it works with plenty of VPNs. Our Score: 10/10. 
Media streaming requires you to have a fast Web connection - especially if you want to stream in high definition. Lucky for us, Netflix comes with clear Internet connection speed requirements, as described via the following table. 
Internet Speed Requirements
| | |
| --- | --- |
| SD Streaming | 3 Megabits per second (Mbps). |
| HD Streaming | 5 Megabits per second (Mbps). |
| 4K Streaming | 25 Megabits per second (Mbps). |
The good news is that Netflix detects the speed of your Web connection automatically, and adjusts your streaming experience based on your connection's capabilities. This happens in the background, so you don't have to switch between video resolutions manually. Still, we recommend you visit your account settings and choose a preferred resolution there. Also, Netflix understands that many of us have a bandwidth or data caps, so it offers an option to manage your bandwidth usage by changing the video quality to low or medium (which in turn consumes less data). 
We'd also like to note that Netflix also runs a website that allows you to test the speed of your Web connection. It's called Fast.com, and you can use it on just about any device. Open the website, wait for a couple of seconds to finish testing your Web connection, and you'll see the result on the screen. 
Overall, we have to say that we were more than happy with how Netflix performs. There's no buffering involved and the platform picks the best possible video resolution in an instant. In addition, Netflix isn't known for having any offline time and you'll often hear praises about the performance of its applications. 
Does Netflix Work With a VPN?
Lucky for us, Netflix is present in numerous countries. However, we're sure that many of you would like to access its US library, considering its large size. Well, you should know that Netflix works with VPN services - but still, you need to be careful about which one you pick.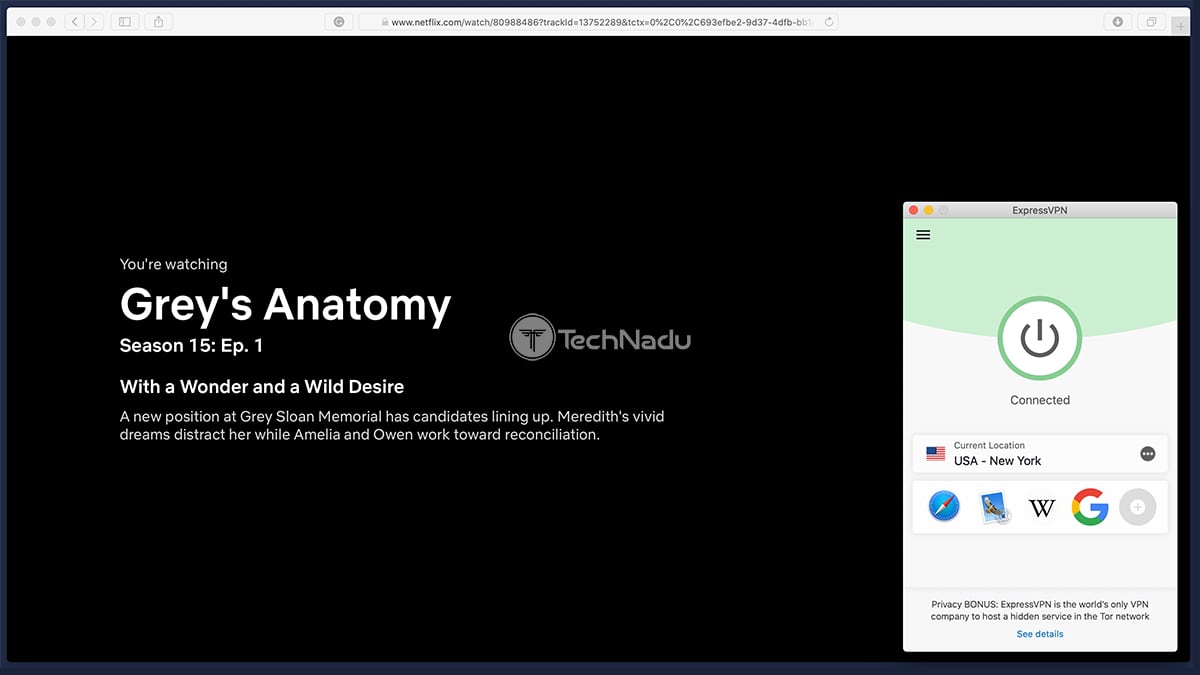 First, we recommend you read about how to watch Netflix outside the US, to answer some of your most pressing questions. You'll also want to read about how to bypass Netflix's proxy error. However, the solution to all of those questions is a reliable and capable VPN. With this said, we've already prepared our list of the best VPNs for Netflix in 2020, based on our hands-on experience. 
You should also know that VPNs will throttle the speed of your Web connection. However, using a capable VPN should reduce this downside to its minimum. This is why we strongly recommend using the links we've provided in this segment of our Netflix review. 
Customer Support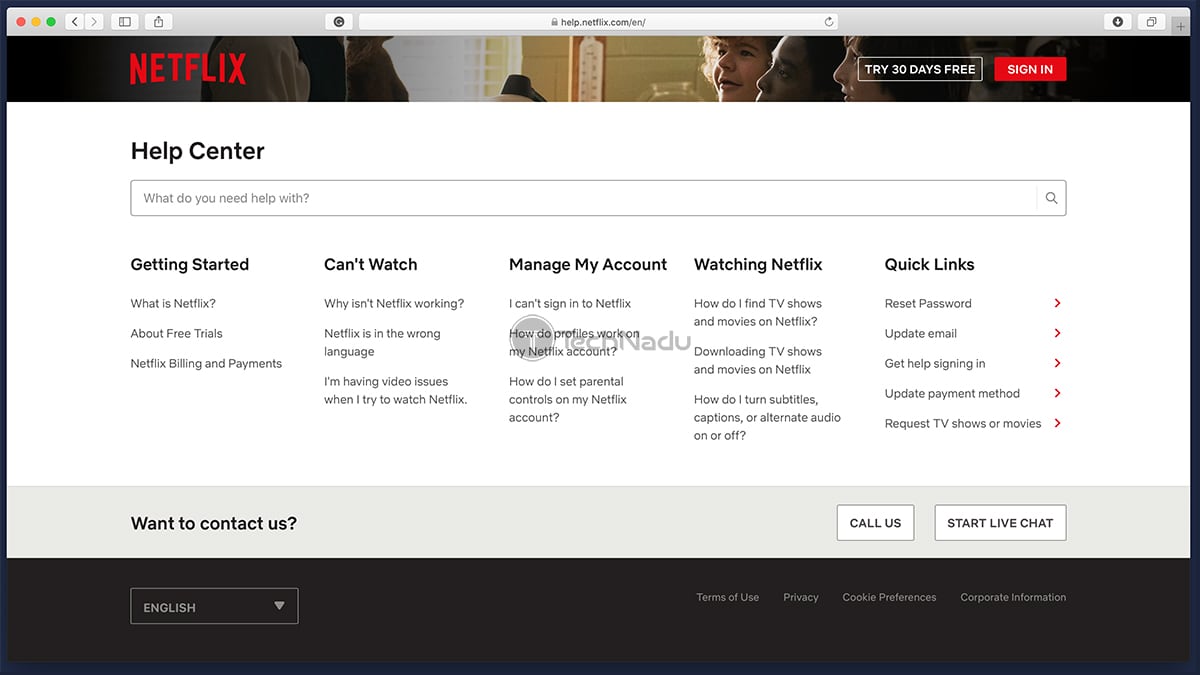 The chances are that you won't encounter any problems with Netflix. However, you'll be happy to know that several customer support channels are available. Our Score: 10/10. 
We have to say that we haven't experienced any issues with Netflix while testing the platform. However, it's true that you can access this service on a huge range of devices. Therefore, problems can occur, which is when you'll need to rely on Netflix's customer support team. So, here are all the resources that'll be at your disposal: 
Dedicated Help Center: Netflix has done a pretty good job of covering various questions related to technical difficulties. Called 'Help Center' - this is a dedicated page with instructions on how to get started with Netflix, how to resolve streaming issues, manage your account, and how to use Netflix and all of its features. Unless you encounter a very specific and rare problem, you should be covered well by this resource.
Telephone Contact: If you're from the USA, you can use Netflix's toll-free number to resolve your issues. By calling 1-(866)-579-7172, you will get in contact with Netflix's Hillsboro call center, available 24 hours a day. In case you're not from the USA, please note that you will be charged for your call, so you better rely on other resources.

 

Live Chat: Finally, Netflix also offers a live chat functionality on its website. You'll find this option on the home screen of Netflix's Help Center. We've tested this option and got in touch with a customer support agent after waiting for around 10 minutes. The person we talked to seemed to be very friendly and knowledgeable.

 
Subscription Plans & Pricing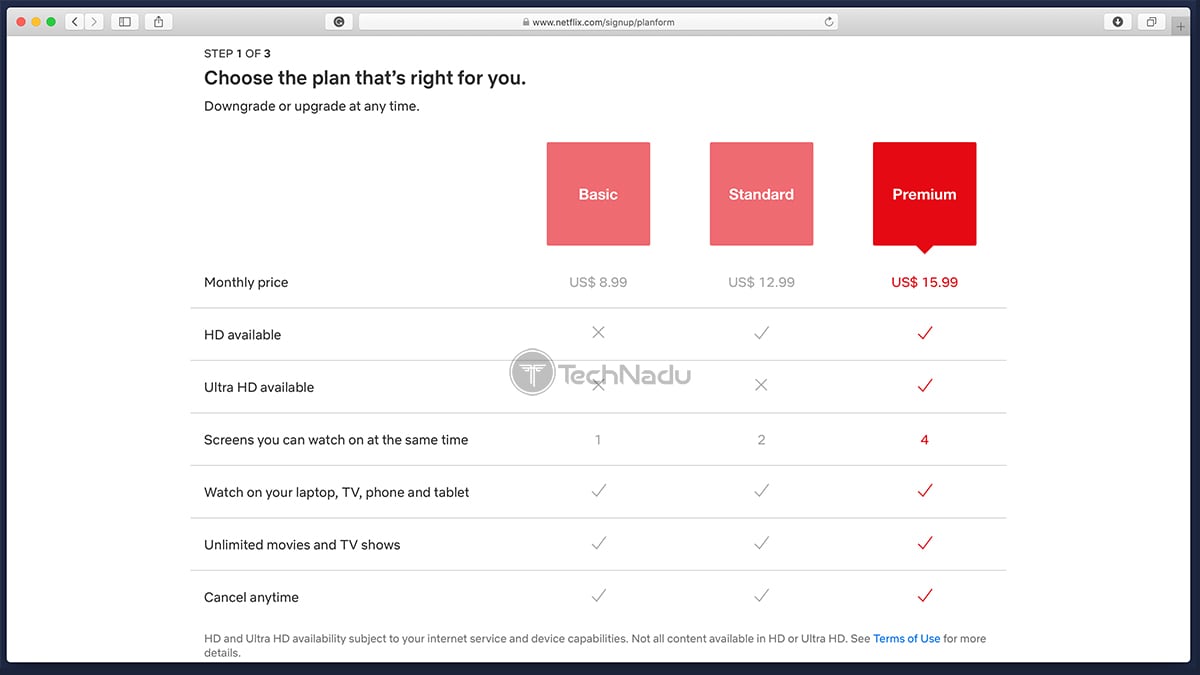 Netflix is no longer the most affordable OTT service, as it once was. It's slightly more expensive than its competitors, with the least affordable plan now being priced at $15.99 per month. Our Score: 8/10.
At the moment, Netflix offers three subscription plans - suitable for different needs, priorities, and budgets, as explained below.
| | | | |
| --- | --- | --- | --- |
| | BASIC | STANDARD | PREMIUM |
| Monthly Price | $8.99 | $12.99 | $15.99 |
| HD Streaming | NO | YES | YES |
| 4K Streaming | NO | NO | YES |
| Max Streams | 2 | 2 | 4 |
| Offline Downloads | YES | YES | YES |
As you can see, the lowest price you'll find is $8.99 per month. This one gets you SD (standard definition) streaming, a single stream, and the ability to download offline videos to a single device. We have to say this is pretty limiting, especially since an average consumer today wants HD streaming at least.
The majority of you will probably go for Netflix's Standard plan, priced at $12.99. You get HD streaming with this plan, two simultaneous streams, and offline downloads. And in case you have a 4K TV (or a device with an ultra-high video resolution), you should think about getting the Premium plan, as this one gets you 4K streaming and covers your entire device (you get 4 simultaneous streams).
If you decide to try Netflix, you'll get one month of free service. This means that you'll need to supply your payment information - but you won't be charged before the free month ends. You'll also be free to cancel your subscription before the trial ends, letting you use the platform until the end of the trial (without being charged).
In comparison to its competitors, Netflix is no longer the most affordable option. It's true that it holds plenty of value, but keep in mind that Amazon Prime Video comes with the same price, Hulu (without ads) is a bit more affordable, while services like Disney+ and Hulu (with ads) are priced at $5.99 and $6.99 per month, respectively.
So, Should You Subscribe to Netflix?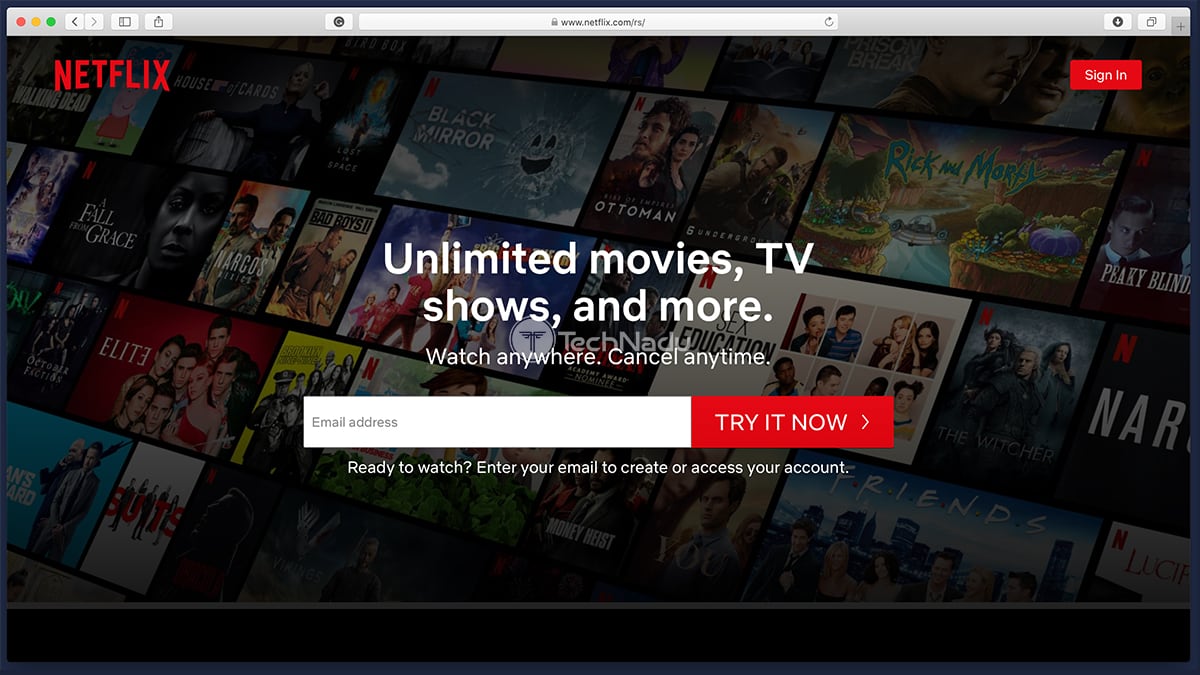 So, the big question is - should you subscribe to Netflix, and it is worth its price? Well, there's a reason why this is one of the most popular OTT services. It comes with a sizable content library, offers highly polished applications, and it's present on pretty much any platform out there. However, it can be a bit daunting to keep track of what's leaving the platform, and the truth is that Netflix isn't as affordable as it once was. Still, after everything said in this Netflix review, we do believe that many of you are going to love this platform - and many of you will be more than happy to use it in the long term. 
WHAT WE LIKED: Compatible with even some obscure platforms; Highly polished apps; No issues when streaming (even in 4K); Plenty of originals and exclusive titles; Comes with a steady stream of new content.

 

WHAT WE DISLIKED: Not as affordable as it was a few years ago; Only a certain portion of originals are binge-worthy.

 

OUR SCORE: 9.5 out of 10!
In case you'd like additional information about this streaming platform, or if you'd like to get started with your free 30-day trial, feel free to proceed to Netflix's website. And also, make sure to express your thoughts about this platform in the comments section below.