ITV Hub used to be available more freely, but that changed once the UK left the European Union. You're probably well aware of that limitation, as you're looking for a way to watch ITV Hub in Italy. With that said, we're happy to say that you can unblock ITV Hub from any country with a little bit of effort.
If you visit ITV's website from Italy at this very moment, you'll see no restrictions. However, don't be fooled by that, as ITV Hub, the media streaming portion of ITV's website, is still restricted from anyone outside the United Kingdom (due to licensing and broadcast rights).
More precisely, upon detecting your Italian IP address, ITV Hub will show the following message: "Sorry! We've detected that you're outside of the UK. Live TV and Catch Up are only available for viewing in the UK, as of December 31st, 2020. If you are an ITV Hub+ subscriber, you can watch already downloaded content."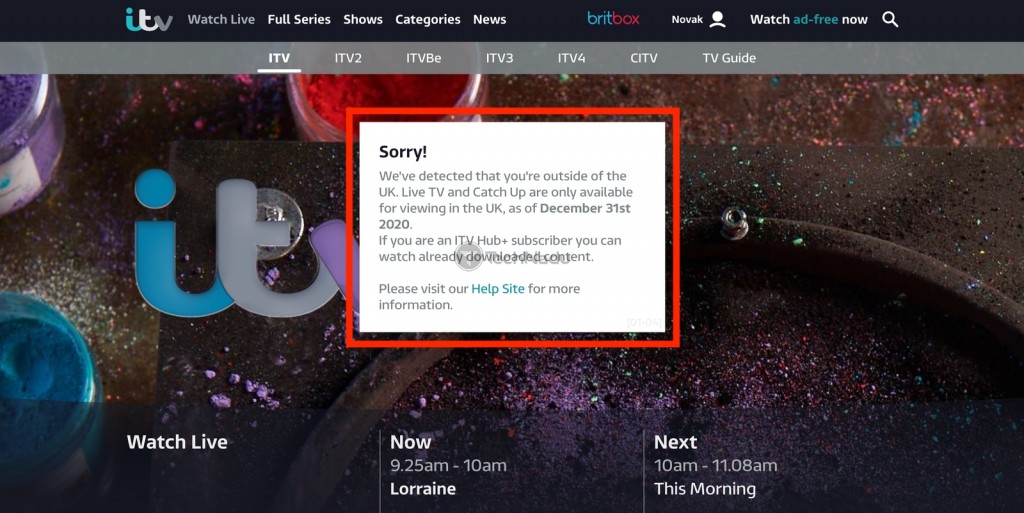 Still, that's not where you should give up. In fact, you can unblock ITV Hub in Italy using a VPN app. We'll show you which one to use (based on our personal experience and hands-on testing), as well as how to use it.
With that said, let's jump right in, shall we?
Do You Need a VPN to Watch ITV Hub in Italy?
Yes, you need a VPN to unblock and stream ITV Hub in Italy. Right now, that's the only reliable method you have to bypass that specific Internet roadblock.
However, don't make the mistake of thinking all VPNs are the same. That's not the case. Even though many VPNs will get you a UK IP address, only a handful will provide a good-enough streaming experience. That's especially true for platforms like ITV Hub.
With that said, our #1 recommendation is ExpressVPN. We've been using it for years now to unblock British streaming services across any device or platform you could imagine. And yes – this VPN never managed to disappoint us. Not even once.
We'll also add that ExpressVPN brings fast performance. Since you'll be connecting to a UK server from Italy, you can expect to stream in the highest possible video resolution. The same applies to unblocking other streaming services (as ExpressVPN works with all of them).
So, if you're willing to give it a go, try ExpressVPN risk-free for 30 days. And if you keep reading, you'll learn how to use ExpressVPN to unblock ITV Hub from Italy.
How to Watch ITV Hub in Italy for FREE?
It's easy to unblock ITV Hub from Italy. All you need is a VPN server that gives you a British IP address. So, here's what you need to do:
1. Subscribe to ExpressVPN, which works with ITV Hub every single time.
2. Then, download and install ExpressVPN on the device(s) you'll use to stream ITV.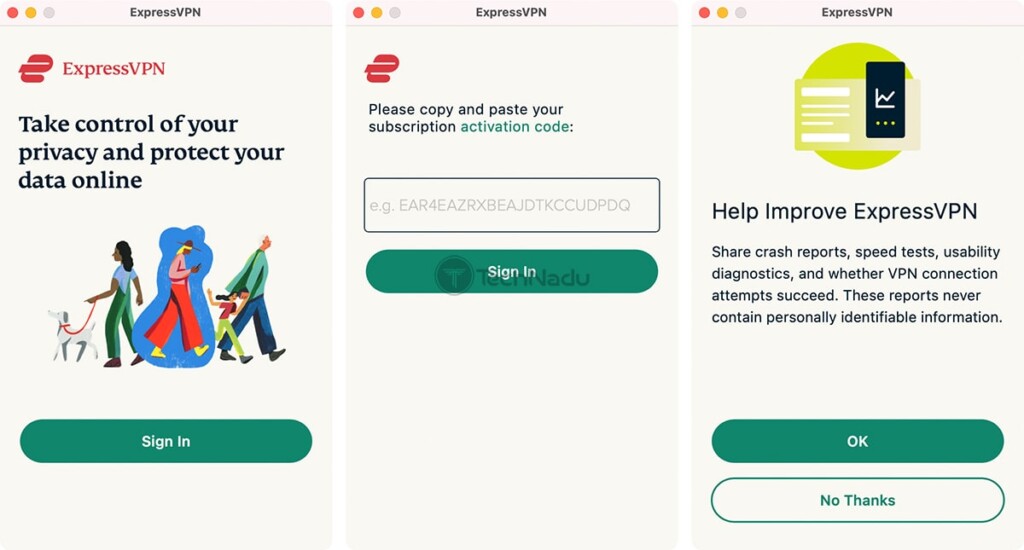 3. You can now open ExpressVPN and access your account by logging in.
4. Navigate to ExpressVPN's list of servers. Connect to a server found in the UK.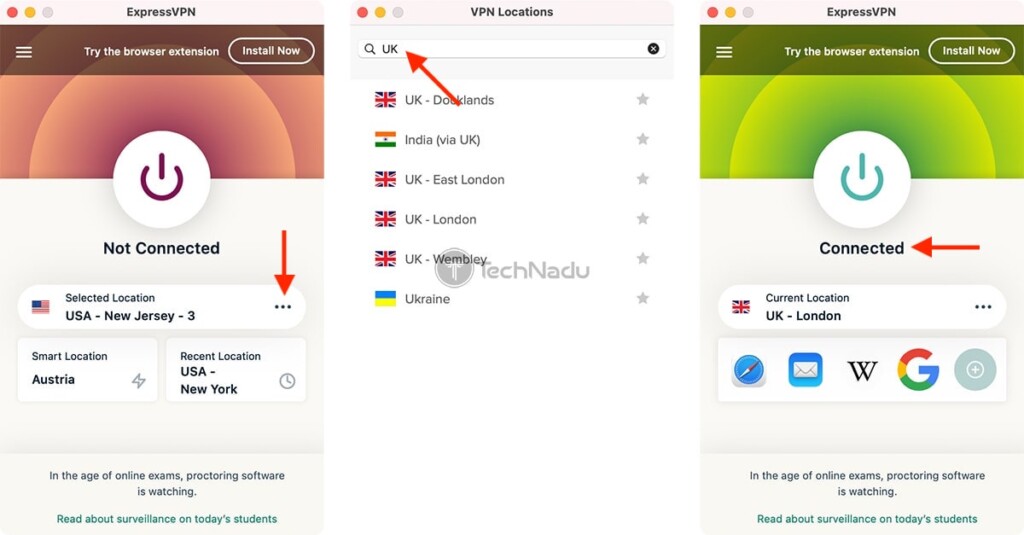 5. Wait until the VPN's interface turns green. That means your session is active now.
6. Use any Web browser (on your computer or phone) to visit the ITV Hub website.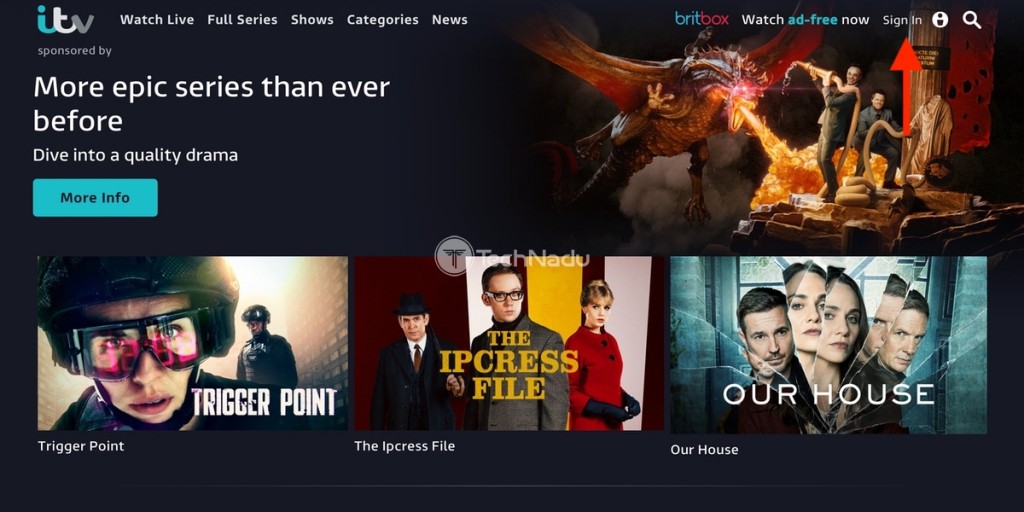 7. Select 'Log In' using the website's main menu. Log in or create a new ITV account.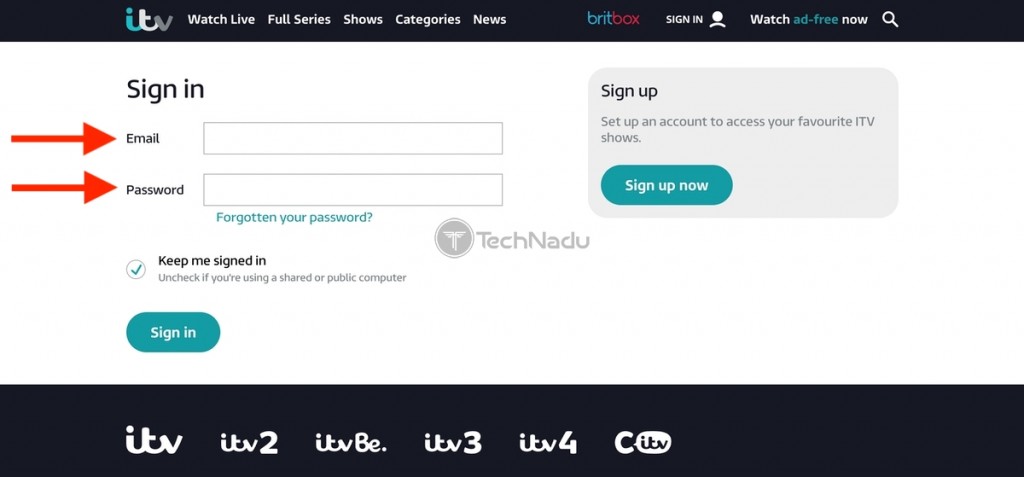 8. You will now return to ITV Hub's home screen, giving you full access to its content.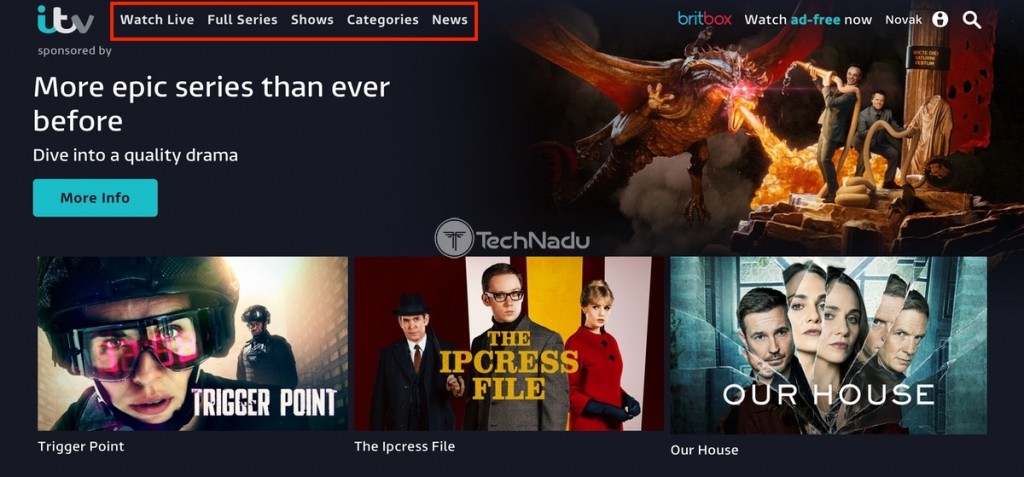 9. Pick and title and start streaming. As simple as that!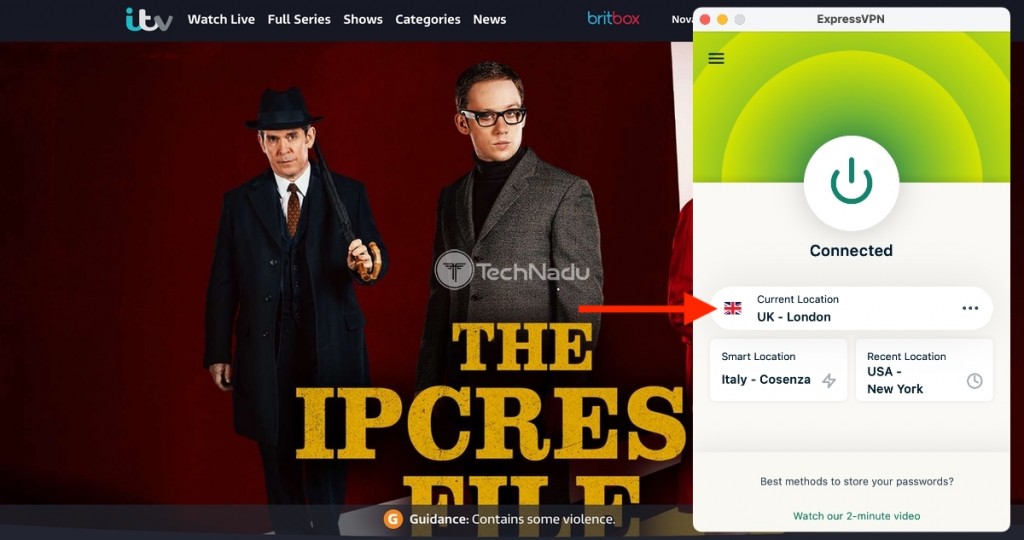 If you need a more detailed guide, here's how to watch ITV Hub outside the UK. You'll find some helpful tips in there as well, so make sure to take a look.
What Can You Watch on ITV Hub?
ITV Hub presents a treasure trove of content available for free. You'll find live TV channels here, in addition to TV shows, movies, and sports-focused content.
ITV is a brand that spans several TV channels, all of which are available on ITV Hub. You'll get to stream ITV1, ITV2, ITV3, ITVBe, ITV4, and CITV. All those are available 24/7, and you can stream them once you get a free ITV account (you need only your email address for that).
Then, ITV is also known for its vast selection of TV shows. Most of those are produced in the United Kingdom, but you can find American shows as well. There truly is plenty to watch in terms of TV shows, but we recommend titles such as The Ipcress File, Our House, The Tower, Hollington Drive, The Durrells, Prime Suspect, and more.
We'll also add that ITV Hub brings a selection of blockbusters. However, its selection of films won't leave you impressed as only a handful are typically available.
The same applies to ITV's sports content, which doesn't have the most sought-after games and matches. Still, it's worth checking that section as All Elite Wrestling and the British Touring Championship are found there.
Can't Access ITV Hub in Italy with a VPN? – Do This!
For the most part, you can expect a smooth streaming experience when watching ITV Hub in Italy using a VPN (as you won't connect to an overly remote server). Still, problems may occur occasionally, so let's talk about what you need to do.
Step #1: Pick Another UK-Based VPN Server
It's essential to select a VPN server carefully, especially if you plan to stream media. If you connect to a server used by others, that server might experience issues with its performance and website-unblocking capabilities.
So, don't connect to the first UK-based VPN server you see in your VPN app's interface. Instead, check if there's an icon that indicates the occupancy of individual servers. If there isn't one, skip those first few servers, which is always a handy way to find a better-performing server.
By the way, here's how to change VPN servers using ExpressVPN.
Step #2: Pick a Streaming-Friendly VPN Protocol
Your VPN will most probably use the "strongest" VPN protocol it offers by default. In most cases, that will be OpenVPN, which is excellent for online privacy. However, that protocol will slow you down, making it hard to stream media if you don't have a fast Internet connection.
With that said, visit your VPN app's settings. You should see more than a single VPN protocol, letting you switch to protocols like WireGuard, IKEv2, or L2TP/IPSec. Some VPNs offer their own (proprietary) protocols as well. So, make sure to try them out one by one.
To learn more about VPN protocols and which ones you should use, click on the provided link.
Step #3: Delete Your Browser's Cookies & Cache
Like other websites, ITV Hub stores cache data and cookies on your device. So, if you tried accessing it without a VPN, there could be some residual data that points to your actual location. Therefore, you'll want to get rid of that data.
For more information, here's our guide on how to clear cookies and related data. Keep in mind that every Web browser allows you to delete cookies – as well as history, credentials, and more. We recommend clearing your cookies only (and perhaps your history). There's no need to delete other types of data.
Step #4: Make Use of Private/Incognito Mode
Using your browser's Private/Incognito mode, you can force your Web browser to read your VPN's metadata (instead of your history, cookies, and cache). That can help you unblock ITV Hub by forcing the streaming service to "see" that you're in the United Kingdom.
We'll also add that every Web browser has a Private/Incognito/InPrivate mode. However, we recommend doing a Google search to learn how to activate that mode. Of course, don't forget to connect to a UK-based VPN server first.
Step #5: Ask Your VPN Provider for Assistance
Don't forget that you can always turn to your VPN for help. The best VPNs out there (such as ExpressVPN) provide 24/7-available live chat. So, you only need to visit their website and initialize a chat session. However, you can always send an email or create a support ticket.
While waiting on your VPN to respond, you can check our central guide on resolving issues with VPNs. You'll find more solutions there that help you resolve technical issues and speed up your VPN connection.
Final Thoughts
You can watch ITV Hub in Italy quite easily – as long as you have a capable-enough VPN app. Based on our years-long experience of testing VPNs and using them for media streaming, we recommend ExpressVPN. We guarantee you won't regret subscribing to that VPN.
Of course, your options don't have to end there. Our guide to the best VPNs for streaming will reveal other VPNs with UK-based servers, so make sure to learn more about their strengths and weaknesses.
FAQ
Is ITV Hub Available in Italy?
No, ITV Hub isn't available in Italy. Once the UK left the European Union, that and other British stream services became limited to the borders of the UK only.
Of course, what's said above applies to those without a VPN. You can still watch ITV live and on-demand in Italy using a UK-based VPN server, bypassing Internet restrictions.
How Can I Watch ITV Hub in Italy?
To watch ITV Hub in Italy, you need a powerful VPN app. That's how you can connect to a UK-based VPN server, which will give you a British IP address.
Since you'll have a British IP, ITV Hub will believe you come from the United Kingdom. So, your access to the streaming service will be unrestricted and free of any limitations.
Can I Get ITV Hub in Italy on an iPhone?
No, you can't download ITV Hub's app on your iPhone in Italy. That's because that app is available on the British version of the iOS App Store only.
You probably have access to the Italian version of the iOS App Store. So, you won't find ITV Hub there. However, you can always use Safari or any other mobile Web browser to stream ITV in Italy.
Can I Get ITV Hub in Italy on Android?
Even though ITV Hub is available on the Play Store, it's not available globally. That means you likely need a Google account registered in the UK.
However, you can always sideload ITV Hub. More precisely, you can download its APK file from APKMirror (or some other trustworthy source). Then, open that file on your Android device and install the app manually. Lastly, unblock it using a VPN.
Is It Legal to Watch ITV Hub in Italy with a VPN?
Yes, it's legal to watch ITV Hub in Italy with a VPN. However, keep in mind that you'll still be breaking ITV's rules regarding the platform's geo-based blocks.
As per its legal documents (Terms of Service), you're not allowed to access ITV Hub from outside the British borders. However, if you're caught doing that, you'll see an error message – and that's it.
There are no legal consequences for accessing ITV Hub from Italy.
Is ITV Hub Free to Watch in Italy?
Yes, you can watch ITV Hub for free from Italy. You'll only need to register an account using your email address (and create a password).
We'll add that ITV Hub+ is also on offer, which is a premium tier that eliminates ads. However, you can get that subscription from the UK only.
You now know how to watch ITV live and on-demand in Italy. If you have any questions, post your comment just below. Finally, thanks for reading!