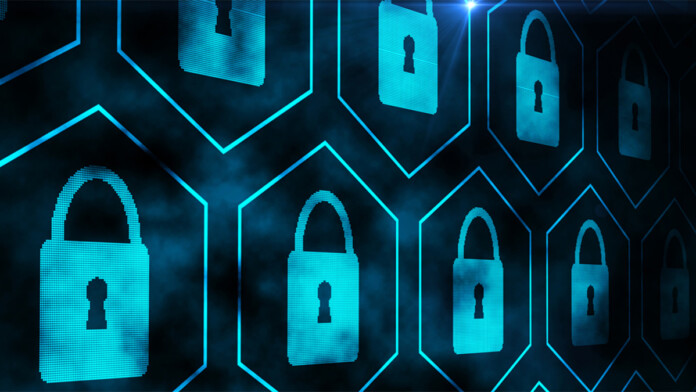 VPNs have become incredibly popular over the past few years, and it's not hard to see why. With an ever-growing number of tech-savvy hackers and numerous companies looking to gather data about us, our online presence is becoming more and more vulnerable. As a result, many are turning to VPNs. Naturally, there are many questions and dilemmas about this technology. For example, is using a VPN safe? Are VPNs legal or illegal? Keep on reading as we'll dive deeper into these topics.
Why Should You Use a VPN?
A VPN will not only protect your data from being sold to advertising companies but will also prevent it from being intercepted by hackers. For people who travel frequently and use public Wi-Fi networks, this is especially important. Additionally, many users who first turn to VPNs do so because they wish to access geographically restricted websites; VPNs allow consumers to access content that may be unavailable to them because of their location. This often applies to media-streaming websites such as Netflix and Hulu. Some VPN providers now also offer protection against malware when surfing the Web, meaning users are safer from a range of damaging software.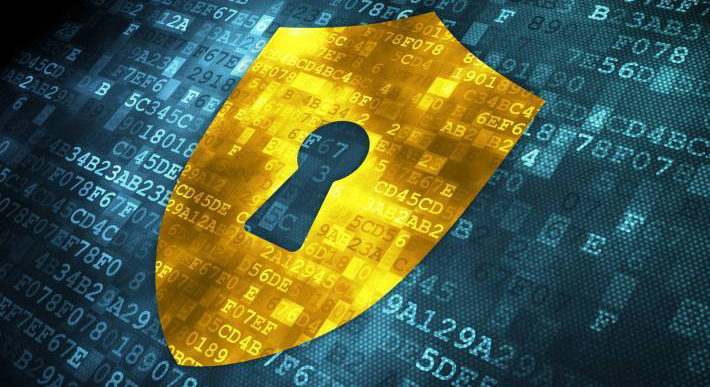 There are, understandably, many aspects to take into account for any Internet user considering using a VPN. The majority of users, however, believe that VPNs are the way forward in a world of rapidly increasing surveillance and censorship – by the government or otherwise. Major businesses have been using VPNs for years, valuing the security offered when sending sensitive data across the Web. Now a much more widely accessible solution, a VPN is the easiest method of protecting yourself online while bypassing censorship and other restrictions.
How a VPN Keeps You Protected Online?
You might know that VPN stands for Virtual Private Network, but many Internet users are still unclear on what exactly this means. Generally, when we connect to the Internet, we 'ask' our ISP (Internet Service Provider) to take us to a certain page, and they connect us to that page. Therefore, they also know that we have visited this page, and should anyone ask – such as the government, any law enforcement agencies, or even advertising firms –your ISP would be able to provide them with this data. For those concerned about their privacy, this can be an issue.
A VPN acts as a middleman that protects your privacy in this regard. When you use a VPN, instead of directly "asking" your ISP, you are first asking the VPN in an encrypted request. This request is then unencrypted and sent on, connecting you to the website. Because you did not directly request to go there, the website does not know who you are. Your ISP is also kept in the dark due to the encryption used with the VPN. If there's anyone interested in finding out who accessed certain content online, the VPN would be their only possible source. However, reliable VPN providers are designed specifically to not keep logs of where they are delivering data to, meaning the VPN provider does not know who accessed specific content and is literally unable to reveal any information about you.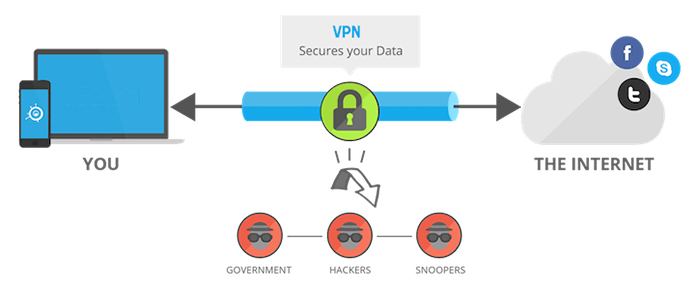 It is, however, important to bear in mind that with enough motivation, intelligence services can find ways around these systems. This means VPNs cannot provide protection for those undertaking highly illegal activities, and they are not intended to. What they can provide is protection against public routers that track your activity and ISPs that look to sell your data to advertisers. Additionally, by connecting you to the Internet through a server located in another country, VPNs often act as secret "tunnels" and can allow you to access resources that would otherwise be restricted due to your location.
How ISPs Keep Track of Your Online Activity?
Although your own ISP now cannot see your activity, the question still remains with regards to the ISP that delivers the Internet to your VPN provider. Without additional features in place to protect you, your online activity would be entirely visible to this ISP. However, quality VPN providers will implement one or more of the following features to keep their customers' privacy well protected.
Firstly, by allowing you to anonymously purchase your VPN subscription, and accepting payment methods such as Bitcoin and PayPal, VPN services can avoid being in possession of your name and identity. Secondly, by ensuring that their service does not keep any logs of user activity or data, providers can safeguard customers even when their ISPs attempt to monitor activity. Finally, certain VPNs also assign the same IP address to multiple users, meaning any activity on that IP address cannot be traced down to any individual user. If you select a provider that implements these safeguards, your activity, and other data will be protected from all ISPs and websites.
Are VPNs Legal if They Hide Your Activities?
Almost all countries consider the use of a VPN to be legal, with the key exceptions being Belarus, China, Iraq, Oman, Turkey and the United Arab Emirates. Some other countries that provide issues with regards to VPNs are Iran, where the only VPNs legal to use are those that are registered with and approved of by the government; North Korea, where much of the internet is banned, and the legality of VPNs is still very uncertain; and Turkmenistan, where despite no law having been passed to make the use of VPNs illegal, there have been reports of it being heavily restricted.
It is also important to be aware that some countries have laws in place that force VPN providers to turn over their data on users if asked to – this is where it becomes especially important to select a provider that does not store any data on user activity. Furthermore, though using the best VPN available right now is perfectly legal in most countries, illegal activities undertaken whilst using a VPN are still – naturally – illegal. Because of this, most reputable VPN providers forbid the use of their service for certain activities such as child pornography, fraud, as well as theft, hacking, and spreading viruses.
Is Using a VPN Safe?
Due to the surge in popularity of VPNs, there has also been a dramatic increase in the number of VPN providers, many of which are free. This is the primary cause of concern when looking at the safety of VPNs. There are, of course, plenty of trustworthy VPN providers, but it is possible to fall into a trap, particularly if you don't know what to look for. The main reason for this is that once you install a VPN, absolutely all of your data passes through it, meaning companies that are inclined to keep your data now have access to all of your online information and activity. Many of the free providers are thus simply scams looking to sell your data to third parties.
While this can be worrying, this is all entirely avoidable by selecting a reliable VPN provider that uses military grade encryption for your data, doesn't store any information on your activity, and has additional layers of security to provide protection against hackers. A VPN provider's primary goal should be to protect your privacy, so any reputable company will make it very clear how they aim to improve your security and protect your identity. As long you have the right provider, VPNs are safe and reliable to use. We have identified some of the top providers below to help you choose a provider that is right for you and will be 100% legal and safe.
What Are the Best VPNs Right Now?
Next, we are going to give you a few options. You should know that we've tested each of these, and we strongly recommend using them over their competitors.
1. ExpressVPN
Overview
Supported Platforms
Windows, MacOS, Linux, iOS, Android, Web Browsers, Routers.
Pros
Highly capable VPN; Strong encryption; Reliable performance; OpenVPN support; No throttling.
Cons
Pricey (but definitely worth it).
Visit
ExpressVPN
The first option on our list, ExpressVPN is a high-quality service that aims to cater to your individual needs. With dedicated, quality desktop apps for Windows, Mac, Linux, plus mobile apps for iOS, Android and even BlackBerry, the service is user-friendly and comes with plenty of easy-to-follow tutorials. The performance levels are strong, and even though it only allows up to 3 devices, this is a VPN provider with great customer support that will feel very comfortable for inexperienced users. Find out more in our review of ExpressVPN.
2. NordVPN
Overview
Supported Platforms
Windows, MacOS, iOS, Android.
Pros
User-friendly; Very easy to use; Double encryption; Six simultaneous connections.
Cons
Some throttling can happen.
Visit
NordVPN
This is undoubtedly one of the best VPN providers available today, with numerous servers across the world, including certain unique and especially secure servers that will truly ensure your anonymity online. NordVPN can simultaneously support up to six of your devices and has an automatic kill switch for extra protection. It also blocks ads and other Web threats, and has decent performance speeds, particularly with shorter connections. It may not be the cheapest provider, but it is certainly worth the expense for users who take their privacy seriously. Read our NordVPN review for more info.
3. IPVanish
Overview
Supported Platforms
Windows, MacOS, iOS, Android, Windows Phone, Routers.
Pros
A reputable provider; Thousands of servers available; Reliable performance; Polished apps; Advanced encryption.
Cons
Based in the US.
Visit
IPVanish
A VPN provider that caters more to experienced users than it does to newcomers, IPVanish has notable features and very fast performance. With hundreds of servers worldwide and unlimited data usage, this is a powerful provider that is all about performance quality. The user interface can be a bit tricky to navigate, but what it lacks in aesthetics it more than makes up for with special extras such as a no-log policy and allows torrenting. Here's what else you need to know about IPVanish.
4. PureVPN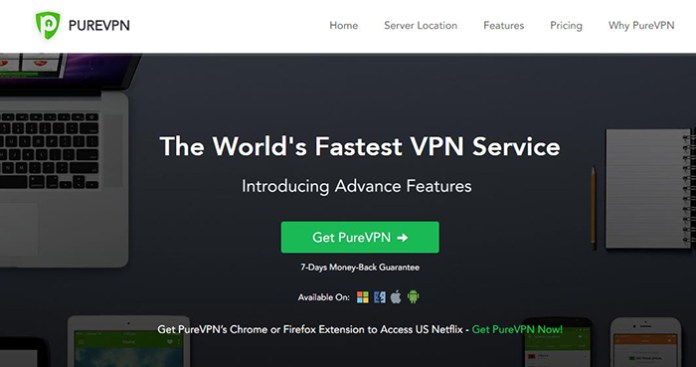 Overview
Supported Platforms
Windows, MacOS, iOS, Android, Linux, Browsers, Routers.
Pros
256-bit encryption; Antivirus included; Come with an ad-blocker; P2P supported; Split tunneling included.
Cons
Inconsistent performance.
Visit
PureVPN
This VPN provider values performance above all else and has one of the fastest performance speeds available. This is further enhanced by the number of servers they have across the world and the user-friendly interface that translates well across both desktop and mobile platforms. For more serious users, there are add-on features available for purchase, such as a NAT Firewall and a dedicated IP. The service also disconnects your user and payment identities, allowing you to maintain your anonymity better. Make sure to learn more by reading our review of PureVPN.
5. VyprVPN
Overview
Supported Platforms
Windows, MacOS, iOS, Android, Linux, Routers.
Pros
Incredible speeds; No throttling; Large server network; Suitable for streaming.
Cons
No monthly plan.
Visit
VyprVPN
With over 700 servers across multiple worldwide locations, VyprVPN provides users with a fast and secure service that is designed to be intuitive. There are some really great features, such as auto-connect and a kill switch for added security, which allow users to feel comfortable with their service regardless of their previous experience with VPNs. VyprVPN offers both a basic plan, which allows up to 3 devices to be connected and a premium plan, which allows up to 5 simultaneous connections. Finally, here's our review of VyprVPN where you can learn more details.
Picking the Best VPN – Additional Considerations
So far, we've answered some of the most important questions. You now know if using a VPN is safe, why you use it in the first place, as well as a few interesting options. Next, we'll dive into advanced tips and tricks that should help you pick the best VPN suitable for your needs.
The Location of Your VPN Matters
You probably know that some countries have more restrictive surveillance laws. Security experts agree that five countries that form the so-called 'Five Eyes' alliance are the most oppressive. These are the UK, Australia, Canada, New Zealand, and the United States. These countries have a pact that lets them snoop on their citizens and share data between them.
When choosing a VPN, make sure to know where it comes from. This can give you an idea of how hard your government needs to work to get to your details. However, this doesn't mean that all US-based VPNs are out of the question. We example, we have IPVanish. This is a long-standing VPN that managed to provide its loyalty to its customers.
Get a VPN That Features a 'Kill Switch'
Over overlooked, a Kill-switch is an important piece of technology. In case a VPN offers this feature, it's capable of blocking all Internet access once the encrypted connection drops. Without it, you risk your data to be exposed online – and become visible to your Internet Service Provider.
How to Know if Your VPN is Trustworthy?
We understand that you might be hesitant to try a VPN. However, there are numerous ways to do a research and check the credibility of different VPN providers. Here are a few tips:
Do a Google Search: You can focus on a single VPN at the time, and make sure to check their logging history. The most reputable VPN are proud to say that they don't keep any logs. Some will try to offer a bully answer, while others will say that they keep logs required by the law. In case you want to be 100% sure, go for a VPN that brings the zero-logs policy.
Don't Be Afraid to Ask: The chances are that a VPN offers several different ways to contact them. So, you can take advantage of live chat to ask them outright about their policies. Make sure to ask everything you want to know, and you'll be surprised to see how straightforward certain VPNs can be.
Pay Attention to Technology: As noted earlier, having a kill switch is a tremendous benefit. However, you should really dive into different technologies that you'll get to use. For example, there are different kinds of encryption protocols, as well as anti-tracking measures. Try to check reviews and look for independent opinions as well.
Final Thoughts
Dear readers and visitors, we hope that we cleared any doubts you've had. In case there's anything else you'd like to know about VPNs services, feel free to post a comment below.
Also, you can share this article online and help us spread the knowledge about VPNs. Make sure to follow us on Twitter and like us on Facebook as well. Thanks!