ITVX (formerly known as ITV Hub and ITV Player) is home to Love Island, Love & Death, The 100, and plenty more TV shows and movies. However, this free-of-charge streaming service works in the United Kingdom only. However, you can still watch it outside the UK, including Ireland, by using a VPN.
What a VPN does is change your virtual location. To watch ITVX in Ireland, you need to connect to a VPN server in the UK, which will give you a British IP address. That's how you'll trick ITVX and bypass its geo-block, giving you access to its 10,000+ hours of content.
In this guide, we'll show you the steps to watch ITVX in Ireland, and we'll recommend the best VPNs for the job. We'll also give you some TV show and movie recommendations, as well as help you troubleshoot issues when you can't bypass ITVX's blocks.
How to Watch ITVX in Ireland for Free
To watch ITVX in Ireland, you need to use a streaming-friendly VPN that has servers in the UK. More precisely, connect to a UK server and then access ITVX via its website or apps in the following way:
1. Subscribe to a VPN that works with ITVX in Ireland (we recommend ExpressVPN).
2. Proceed to download and install the VPN on your device.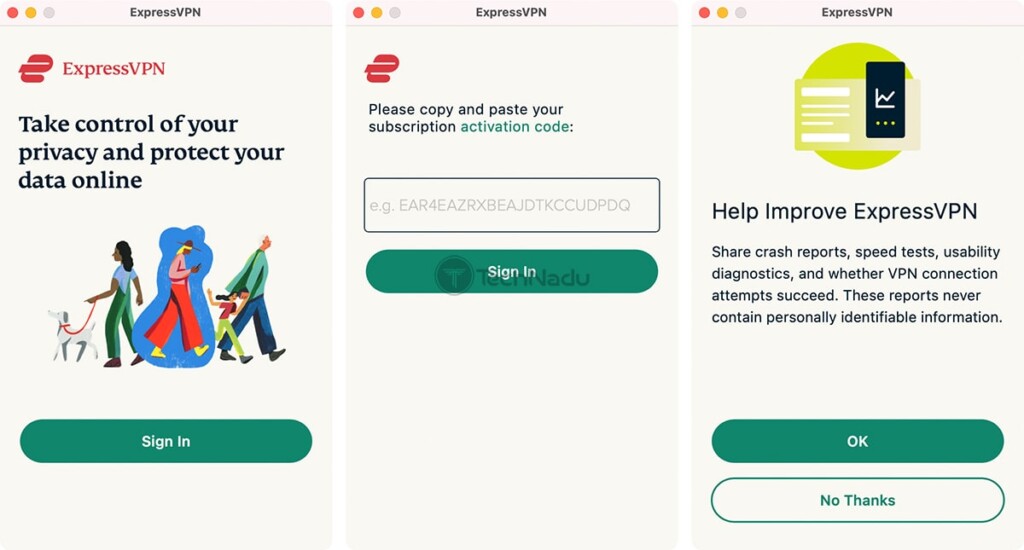 3. Open the VPN app and reach its home screen by logging in to your account.
4. Connect to a UK-based server and initialize your VPN session.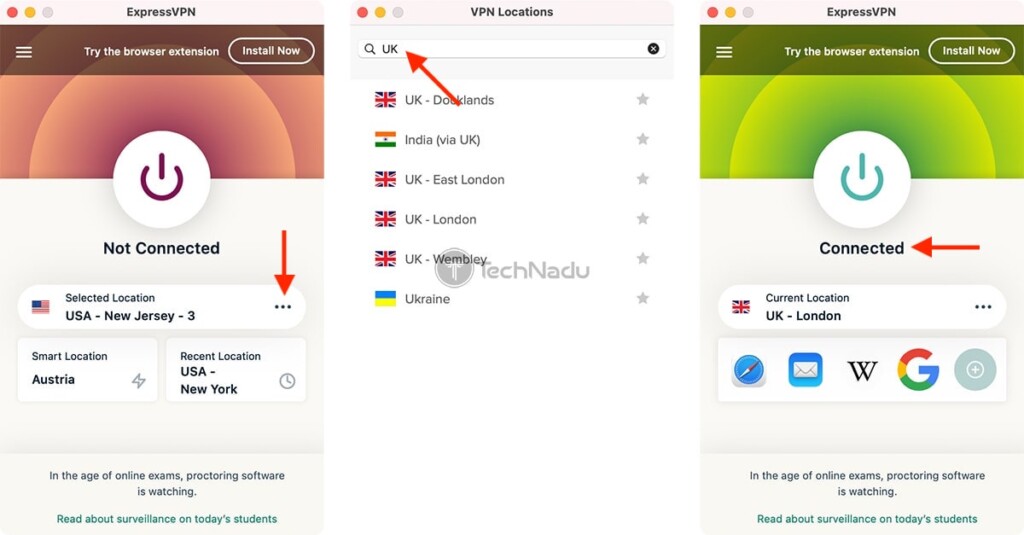 5. Use your favorite Web browser to visit ITVX's website.
6. Use the "Profile" icon in the top-right corner to log in (or sign up for a new account).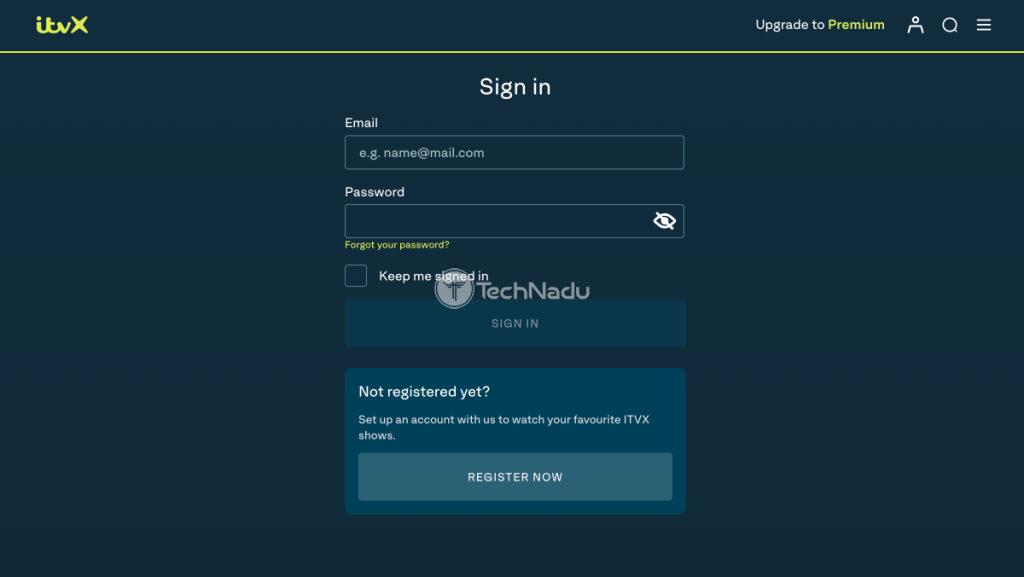 7. Pick any video you'd like to stream, and you'll get ITVX in Ireland with no limitations.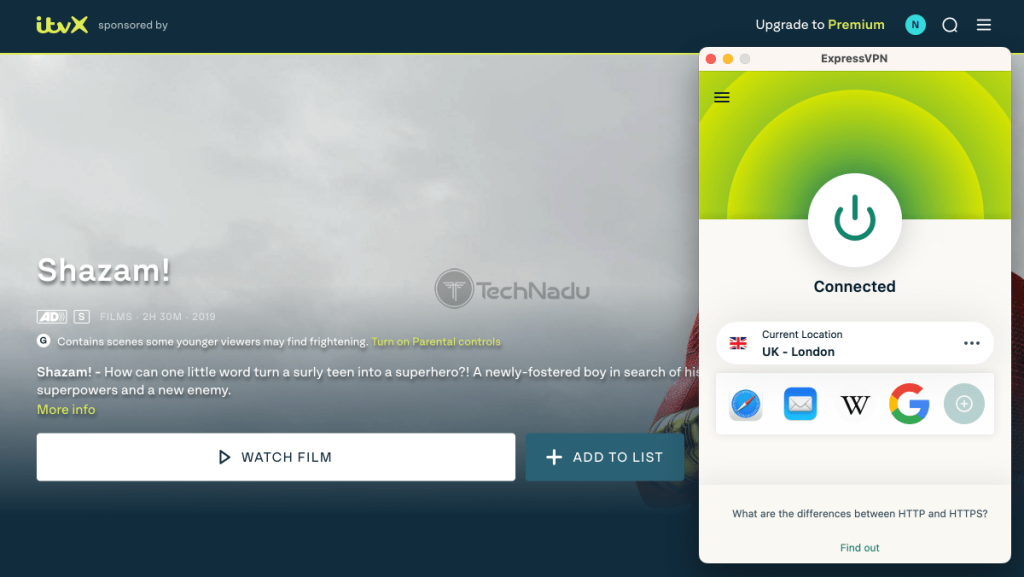 Why Do You Need a VPN to Watch ITVX in Ireland?
You need a VPN to watch ITVX in Ireland because that's the best option you have available to bypass Internet roadblocks. Without a VPN, you won't be able to access ITVX outside the UK.
More precisely, ITV's website is available worldwide. You'll get to read the latest news and watch video clips. However, once you decide to stream any ITVX title, you'll see this message: "Outside the UK? Due to our broadcast and content licenses, you can only watch ITVX in the UK."

The only way to bypass that geo-block is to use a VPN. However, know that not every VPN is the same. To unblock and access ITVX, you need a VPN with UK-based servers. On top of that, your chosen VPN service must support ITVX, letting you access it via its website or apps.
Then, your VPN should be optimized for streaming, letting you watch movies and shows without any buffering. Therefore, you can see that very few VPNs are good enough for the job. In fact, we've decided to stick to a single recommendation only.
As explained in our comprehensive guide on how to watch ITV outside the UK, your pick should be ExpressVPN. After testing dozens of VPNs, that's our #1 recommendation. Moreover, we guarantee that ExpressVPN will work every single time on any device you might use. That said, if you'd like to see more options, here's our guide to the best VPN for ITVX.
The Best VPNs to Watch ITVX in Ireland
To be able to unblock ITVX effortlessly and stream without issues, you need truly the best VPN for ITVX. More precisely, look for a VPN that has the ability to unblock ITVX without any issues. For that, you need a VPN with servers in the UK and around the world (so that you can access even more streaming services).
We're talking about streaming here, so you'll want a VPN with fast performance. You should also look for obfuscated servers, which help you hide the fact you're using a VPN. In terms of privacy and security, go for a VPN with a no-logs policy, strong protocols (OpenVPN, WireGuard), and capable encryption (AES-256, ChaCha20).
You'll also need a sufficient number of simultaneous connections and native apps, letting you protect all your Web-connected gadgets. And let's not forget that you should rely on money-back guarantees to make your purchase risk-free, and you'll want 24/7 live chat support.
Following the criteria explained above, these are the best VPNs for ITVX:
ExpressVPN comes as the best VPN to watch ITVX in Ireland, as it allows you to unblock ITVX with practically no effort. It comes with 3,000+ servers in 90+ countries. There are hundreds of servers in the UK, covering London, Docklands, Wembley, East London, and the Midlands.
You should also know that ExpressVPN is the fastest VPN on the global market, so you'll get to stream ITVX even if you have a relatively slow Web connection. Also, all of its servers are obfuscated, which means no one will know that you use this VPN.
You'll also get up to 8 simultaneous connections (on longer plans). Then, there are incredibly strong protocols like OpenVPN and Lightway, which make unblocking ITVX easy. They're paired with AES-256, a type of encryption that will never leak your location or sensitive data.
On top of that, ExpressVPN works on any device or platform imaginable. You can install its app on your computer, phone, tablet, streaming device, or even your router. Open its app, pick a server in the UK, and your access to ITVX will become wide open.
To show that it has nothing to hide, ExpressVPN offers a generous 30-day money-back policy, which comes with no questions asked. There's also 24/7 live chat customer support, with ultra-helpful agents that respond instantaneously.
PROS
Unblocks ITVX with ease.
Plenty of servers in the UK.
Easy to set up and use.
Fastest VPN right now.
24/7 live chat support.
30-day money-back policy.
NordVPN is another excellent solution for streaming, as it can unblock ITVX in Ireland in just a matter of seconds. It brings 5,500+ servers in around 60 countries. In the UK, you'll find 440+ servers there spread across London, Manchester, Glasgow, and Edinburgh.
Even though it's not as fast as ExpressVPN, NordVPN's performance is quite fast. You'll get to stream on any type of Web connection with minimal slowdowns. You can also choose to use obfuscated servers, as this VPN offers a group of those as well.
You'll also get bulletproof protocols like OpenVPN and NordLynx (WireGuard), paired with AES-256 and ChaCha20. On top of that, this VPN brings 6 simultaneous connections, so you'll get to cover your entire household at once.
Let's not forget that this streaming- and privacy-friendly VPN works on any device. It has apps for Windows, macOS, Linux, Android, iOS, streaming devices, and routers. It also works on smart TVs by using SmartDNS, which you can set up using your TV's settings panel.
Like any reputable VPN provider, this one also has a 30-day money-back policy. It also offers 24/7 live chat support, in addition to plenty of other support channels (email, customer support tickets, installation guides, etc.).
PROS
Can unblock ITVX.
440+ servers in the UK.
Modern-looking software.
24/7 live chat support.
30-day money-back policy.
What to Watch on ITVX in Ireland?
On ITVX in Ireland, you'll find more than 10,000 hours of TV shows, more than 200 movies, and a wide range of live streams. Now, let's take a closer look at the content ITVX brings.
In terms of live TV streams, you'll find practically all ITV channels on offer. On top of that, ITVX offers themed live streams focused on certain TV shows or movie genres. And, of course, there are on-demand TV shows and movies you can stream on ITVX.
Here are some of the most popular titles you can find on ITVX in Ireland:
| | | |
| --- | --- | --- |
| ITVX Shows | ITVX Movies | ITVX Live Channels |
| Love Island | Super 8 | ITV1 |
| Love & Death | Leave No Trace | ITV2 |
| Vanishing Act | Knight and Day | ITV3 |
| Plebs | Atomic Blonde | ITV4 |
| The 100 | Night of the Living Dead | ITVBe |
| The Twelve | Equilibrium | ITVX Kids |
Can You Watch ITVX on Sky Q in Ireland?
Yes, you can watch ITVX on Sky Q, as well as on Sky Glass and Sky Stream. If you can't find the ITVX on your Sky device, make sure to visit its settings to update it to the latest version.
No matter which Sky device you have, ITVX is available via two options. By default, you'll get a free account once you sign up. That means you'll get 10,000+ hours of content, on-demand movies and TV shows, as well as live channels.
However, you can also become a paying customer for £5.99 a month. For that price, you'll get everything listed above, but also BBC and Channel 4 content, ad-free content, and the ability to download movies and TV shows offline to watch them on the go.
Can't Access ITVX in Ireland with a VPN? – Try This!
In general, you can watch ITVX in Ireland with minimal fuss – if you have a powerful VPN. Still, problems may arise. Here's what to do when you can't access ITVX from Ireland, even with a VPN.
Connect to Another UK VPN Server: Your VPN probably offers more than a single VPN location in the UK. However, most users connect to the first server they see on their VPN's interface. As a result, those servers typically have limited speeds, as they're often overcrowded. So, just try another server.
Try Using a Different VPN Protocol: We recommend starting with OpenVPN or WireGuard if you have a relatively fast connection. Also, pick IKEv2, IPsec, or something similar to get the best possible speed. All those protocols should work fine for unblocking ITVX.
Clear Your Device's Cache & Cookies: By clearing your device's cache, you'll prevent ITVX from using any existing data stored on your device (which might point to your actual location). That applies to devices using ITVX's apps. To remove their cache, you need to uninstall ITVX, restart your device, and install the app again.
Switch to Private/Incognito Mode: Another way to force ITVX to read your VPN location instead of your actual location is to use a Private/Incognito/InPrivate mode. We're talking about a special mode of your Web browser that doesn't read or store your history, cookies, and related data.
Ask Your VPN for Assistance: Don't forget that you can count on your VPN in terms of technical issues. In most cases, you'll find guides and written/video tutorials. However, the best VPNs out there offer live chat support, which is always the quickest way to resolve technical issues.
Final Thoughts
You can watch ITVX in Ireland with no issues – but only if you have a reliable VPN. Keep in mind that your VPN must offer UK-based servers, and it also needs to be optimized for media streaming. Those are the most important requirements.
As per our experience, ExpressVPN is your best option at the moment. Our team has been using it to unblock ITVX from various countries around the world for many years now without any issues. It's also ultra-fast, easy to set up, and easy to use.
FAQ
Is ITVX Available in Ireland?
No, ITVX is not available in Ireland, as that streaming service is available in the United Kingdom only (if you don't use a VPN, that is).
Can You Get ITVX in Ireland?
Yes, you can get ITVX in Ireland by using a VPN service. By far, that's the most effective method available at the moment.
Does ITV Hub Work in Ireland?
No, ITV Hub (now called ITVX) doesn't work in Ireland by default. To make it work, you need a VPN that offers servers in the United Kingdom, as you can access ITVX only with a British IP address.
Is ITVX Free to Watch in Ireland?
Yes, ITVX is free to watch in Ireland. By using a VPN, you'll get to watch ITV live in Ireland as well as plenty of movies and TV shows on-demand, with occasional ads.
Will ITVX Be Available in Ireland?
It's unlikely that ITVX will ever be available in Ireland. That's because ITV doesn't have the needed broadcast rights for Ireland, not the intention to expand beyond the UK.
Why Is ITV Not on Sky Ireland?
ITV is not on Sky Ireland because Sky's satellite services aren't pre-tuned to work with ITV. However, if you use Sky Q, Sky Glass, or Sky Stream, you can access the ITVX app on your streaming box.
You now know how to watch ITVX in Ireland for free – using a VPN. If you have any questions, let us know via the comments section below. Thanks for reading!