We know it's early and that the next season of the FA Cup seems like a lifetime away, but we know it's important to plan ahead, so if you're looking for ways to watch the 2019-2020 FA Cup online, we're here to help you out.
The FA Cup, also called the Emirates FA Cup thanks to the main sponsor of the event, has a long tradition, especially since it kicked off in the 1870s, which makes it the oldest national football competition in the world. The 2019-2020 FA CUP will be the 139th edition, which is another reason to celebrate, as always.
The 139th season of the FA Cup is set to start in August 2019, much like every other event, although the schedule for the new event is expected to be released after the previous season's final, which is to take place in mid-May. We're going to make sure to update with the extra info when the time comes and we know more.
The FA Cup has recently moved to ESPN, which will have the broadcasting rights through the 2020-2021 season. This means that whatever decision you make this year in order to watch the FA Cup, you'll be covered for a couple more years. Well, for other events outside of this one, too.
How to Watch the FA Cup Online from Anywhere?
Live TV platforms and online streams are awesome because they allow you to watch TV wherever you go, but even they come with some limitations. More specifically, you can't watch your content when you're abroad because these platforms are geoblocked, which means the content can only be enjoyed within the United States. But, since the platforms know your location by looking at your IP address, the problem can be easily solved by changing your IP. In order to get this done, we suggest you subscribe to a VPN service. Let's see what you need to do.
First, you have to look for a VPN that works great. We can recommend ExpressVPN since it's one of the best tools of this kind that we encountered out of the dozens we reviewed. So, start by visiting ExpressVPN and subscribing to the service.
You then have to download and install the app on your device. Launch it and log into your account.
Look for a US-based server and connect to it. There are a couple of dozens of these on ExpressVPN's list, so you're good to go.
Once the connection is established, you can load the live TV platform you chose to watch the FA Cup on, such as SlingTV, and have fun cheering for your favorite teams.
How to Watch the FA Cup Without Cable?
It's never been easier to watch live TV online than it is today. There are quite a few platforms that allow users to stream live TV on their computers, phones, tablets, and so on. Plus, if you haven't cut the cord yet, you can also check out the live streams directly from the networks, which require you to sign in with credentials from your cable provider. Otherwise, you can sign up for any of the streaming services we'll discuss from here on forward. Streaming services come with several major advantages, the biggest perhaps is the freedom that comes with only depending on an Internet connection and a mobile device to watch your favorite shows. You can watch at home, at work, on vacation, or while riding the bus. So, let's see what your options are here.
1. Sling TV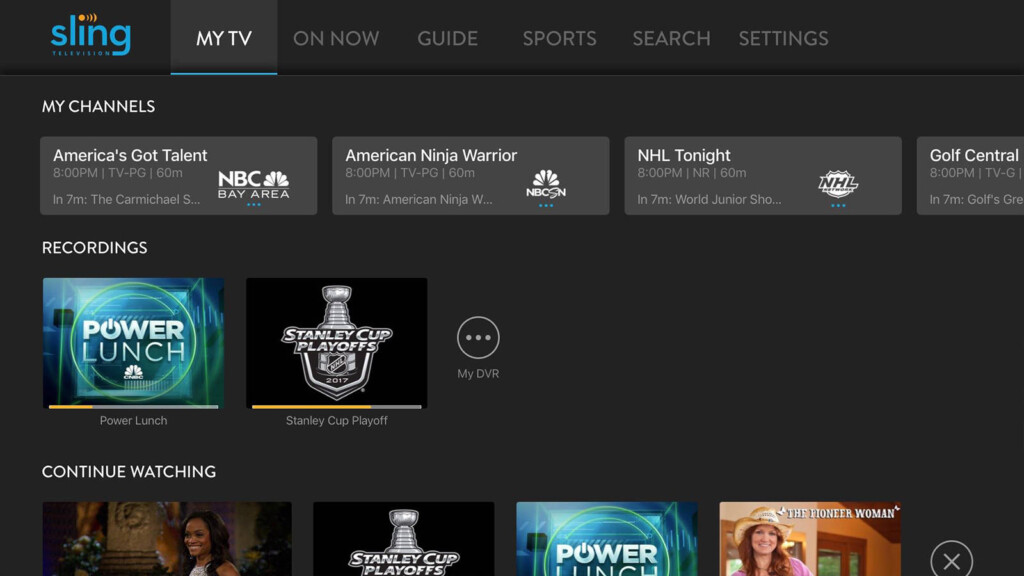 First up on our list of ways to watch the FA Cup is Sling TV, a wonderful platform that will help you enjoy loads of channels while giving you a lot of room to customize the service you're going with. There are three starter bundles you can pick from - Orange ($25/mo), Blue ($25/mo), and Orange + Blue ($40/mo) -, as well as loads of extra channel packs and many premium networks. Sling TV features loads of cool networks, but the ones you'll need in order to watch the FA Cup, namely ESPN, are bunched together in the Orange bundle. You can also find them in the Orange + Blue bundle, of course.
On Sling TV, users can record videos to the cloud, but only if you'll agree to pay $5 per month for 50 hours-worth of space because there's no cloud DVR offered with the subscriptions. Things are slightly more complicated when it comes to simultaneous streams because the platform offers subscribers of each bundle a different among. Orange subscribers, for instance, which you'd be if you want ESPN and go for the lower-price bundle, only get one stream. The Blue bundle comes with three simultaneous streams, which is quite a jump. The Orange + Blue bundle comes with four simultaneous streams, which makes it the best for larger families. Check out the Sling TV review for more details.
2. Hulu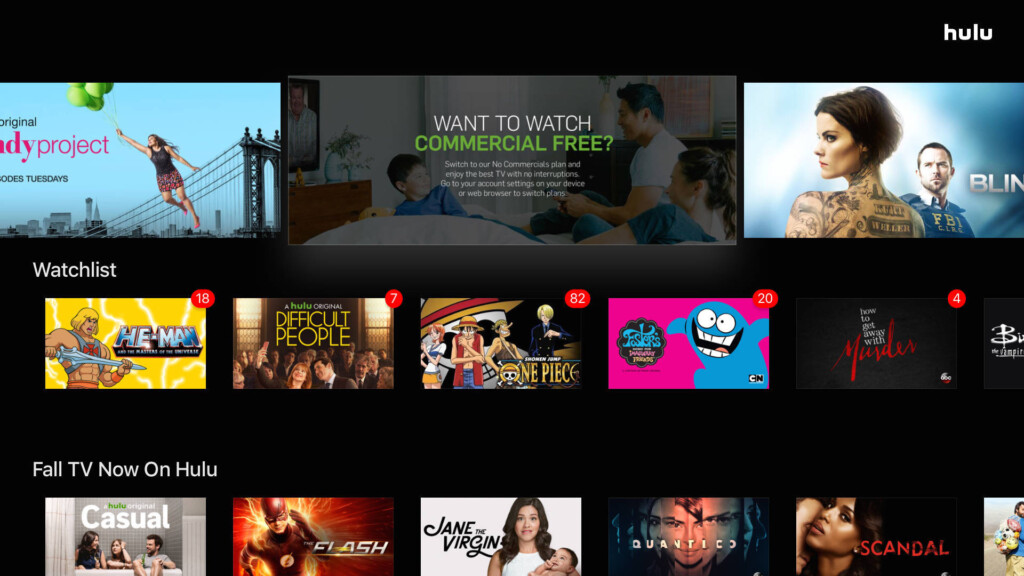 The next option we present you with is Hulu, a platform everyone knows thanks to the video-on-demand service it offers. There's only one bundle of channels here, offered for $44.99 per month, with the subscription including live TV and access to the VOD library. Recent additions include extra channel packs and premium networks that can be added easily. The list of channels Hulu offers includes several ESPN channels, which means you're going to have no issues in watching the FA Cup.
Users are offered 50 hours of cloud DVR space with Hulu, which makes for quite a bit of space to record their favorite shows and events. If you need more space, the company offers a $14.99 per month upgrade with a 200-hour cap. Users can also watch content on two devices at the same time, but those who want more can pay more. The "Unlimited Screens" feature costs $14.99 per month and will lift the cap on the number of devices you can watch. The catch is that these devices need to be on the Home network. If you go outside, the limit gets set at three. Check out TechNadu's Hulu review for more info.
3. YouTube TV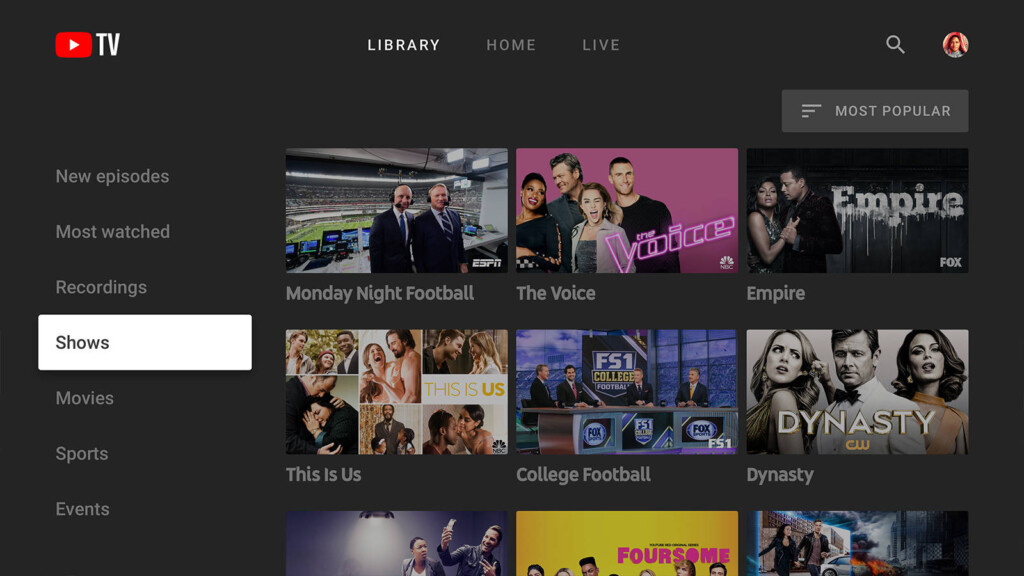 Up next, we have YouTube TV. This is a platform that assumes it knows what channels you love most and delivers those to you at a $49.99 per month price. The only way YouTube TV allows users to customize their plan is by adding premium networks.
There are plenty of channels we know you'll love on YouTube TV, but the good news is that it features loads of ESPN channels where you'll be able to watch the FA Cup.
The fact that YouTube TV has Alphabet Inc at its back translates into some pretty awesome perks. For instance, if you want to record content to watch later, you have unlimited cloud DVR storage space at your disposal. Also quite cool is the fact that users can watch content on three devices at once by default, without having to purchase any additional features. Read our YouTube TV review for more info.
4. DirecTV Now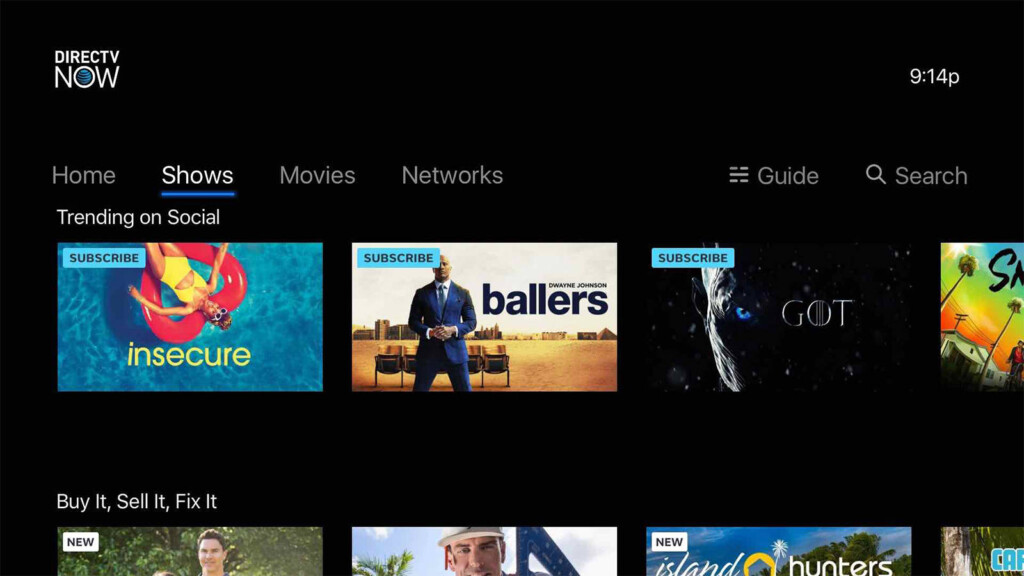 We also have DirecTV on our list of ways to watch the FA Cup, and it's a platform that's quite versatile. There are seven bundles to choose from. Two of them were recently added - Plus and Max -, while the other five have been around for a long time - Entertainment, Choice, Xtra, Ultimate, and Optimo Mas -, but they were recently renamed and "slapped" with a price tag that's double than it used to be. You can customize the service by adding a couple of packs featuring Spanish channels, three international packs, and a few premium networks too. ESPN is featured in all bundles, although it is replaced by ESPN Deportes in the Optimo Mas one.
On DirecTV Now, users are offered 20 hours of cloud DVR space, and there's no option to expand this limit, which is quite unfortunate. The platform supports two simultaneous streams, but a third one can be added for $5 per month if your family needs more devices running at once. Make sure to give our DirecTV Now review a read for a more comprehensive look at the service.
5. PlayStation Vue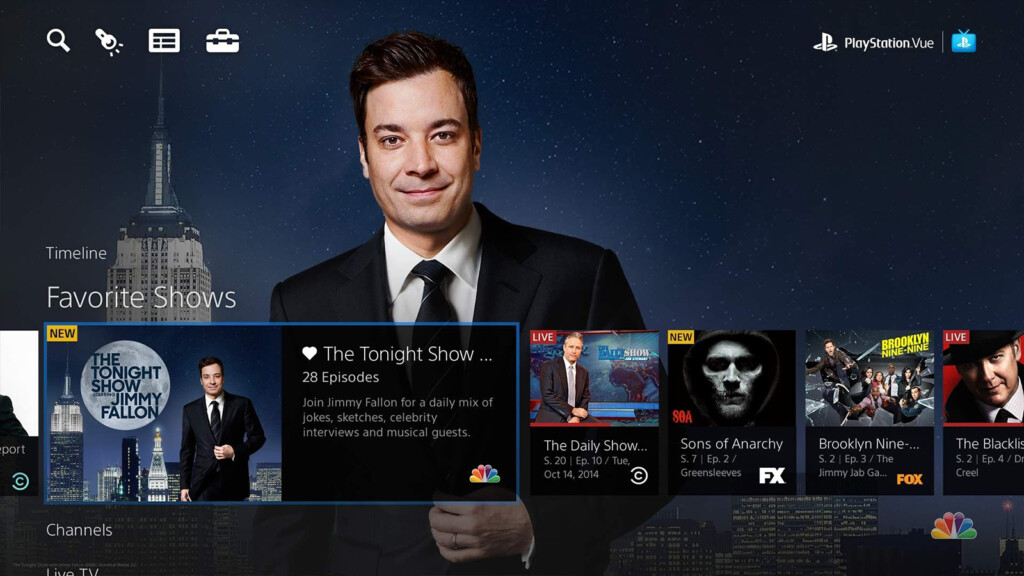 One of the best platforms we encountered is PlayStation Vue, which managed to get the highest score while we were doing reviews. You start by choosing one of four bundles - Access ($44.99/mo), Core ($49.99/mo), Elite ($59.99/mo), and Ultra ($79.99/mo). You can then pick any premium channels in the offering, or channel packs grouped by interest.
PlayStation Vue's list of channels includes ESPN, which you'll find in every bundle. This means that you can pick whichever one you like best or has the right price for your budget.
Those who want to try out PlayStation Vue should know that users get enough cloud DVR storage space to record 500 programs. Even though they have a short expiration date of only a month, it's enough to get you recording things left and right. The platform supports five simultaneous streams, which is quite impressive. Plus, since this is a feature that's unique to PlayStation Vue, it's worth mentioning the Split Screen feature which helps you watch three programs at once, on the same device. If you want more details, you can check our PlayStation Vue review.
Watching the FA Cup online is easier now than it was a few years back, thanks to platforms such as those we mentioned above, and I hope you'll find one that fits your needs. Let us know what you ended up choosing in the comments section below, and please share the article online if you can. Follow TechNadu on Facebook and Twitter for more tech news and guides.