Apple's tablet-first operating system continues to bring optimizations made specifically for iPads.
Plenty of UI refinements await, including new sidebars, more compact design, colorful widgets, and more.
iPadOS 14 is scheduled to be out later this year, supporting even some dated Apple-made tablets.
It didn't exactly come as a surprise to see Apple talking about iPadOS 14 alongside watchOS 7 and iOS 14 during its WWDC20 keynote. As our team already predicted, the Cupertino-based company is continuing to evolve its tablet-first operating system substantially. However, now that iPadOS has grown into a mature system, these changes aren't as radical – instead, they are focused on improving the existing set of tools. So, let's take a closer look at what was announced at WWDC20 regarding the upcoming version of iPadOS.
iPadOS 14 Release Date & Supported Devices
First of all, know that iPadOS 14 arrives this fall. Based on the release dates of previous iPadOS versions, we assume that the upcoming version will be out in late September or early October. You'll also be happy to know that iPadOS 14 is compatible with a wide range of devices, as follows:
iPad Pro 12.9-inch (2nd, 3rd, and 4th generation);
iPad Pro 11-inch (1st and 2nd generation);
iPad Pro 10.5-inch;
iPad Pro 9.7-inch;
iPad (5th, 6th, and 7th generation);
iPad Mini (4th and 5th generation);
iPad Air (2nd and 3rd generation).
Registered developers already have access to the first beta version of iPadOS 14, which can be downloaded from Apple's website. Regular users are advised to wait until the first public release later this year.
Subtle Yet Deep Changes to the iPad's Layout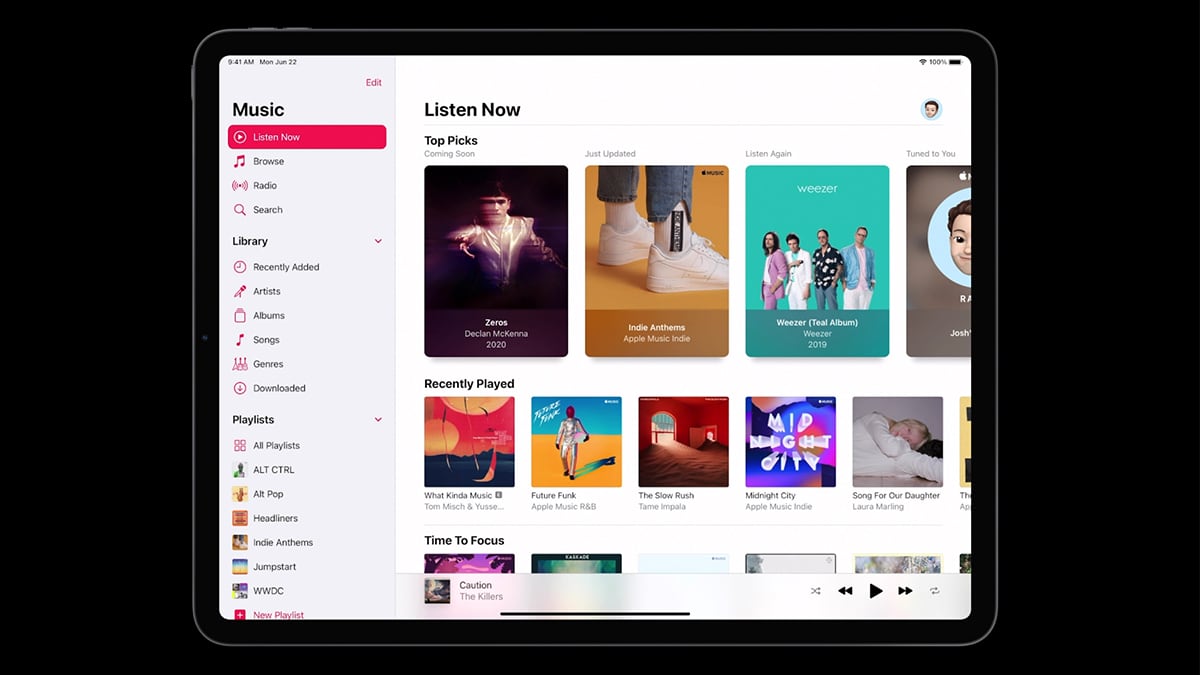 If you check our article on the changes coming to iOS 14, you'll see that resizable and colorful widgets are coming. These design elements (and everything else that iOS 14 brings) are coming to iPadOS 14 as well – just in a bit different way. However, it's worth mentioning that Apple has prepared design changes specifically for their tablets, and this starts with redesigned sidebars.
Newly redesigned sidebars will appear in many stock apps, including Photos, Files, Notes, Calendar, and Apple Music. Their role is to consolidate navigation into a single place without taking over the app's content. Besides, iPadOS 14 brings redesigned toolbars and pull-down menus that can be used in a single swipe.
Apple has also decided to remove any visual distractions that are present in the current version of iPadOS. We're talking about a new search bar, which now looks just like on macOS. Instead of taking the entire screen, the new search bar takes only a small portion, which expands to show you the list of results. And thanks to this unique compact design, iPadOS 14 users can now search from anywhere without closing the app they're using at the time.
Apple Pencil Gets a Much-Improved Functionality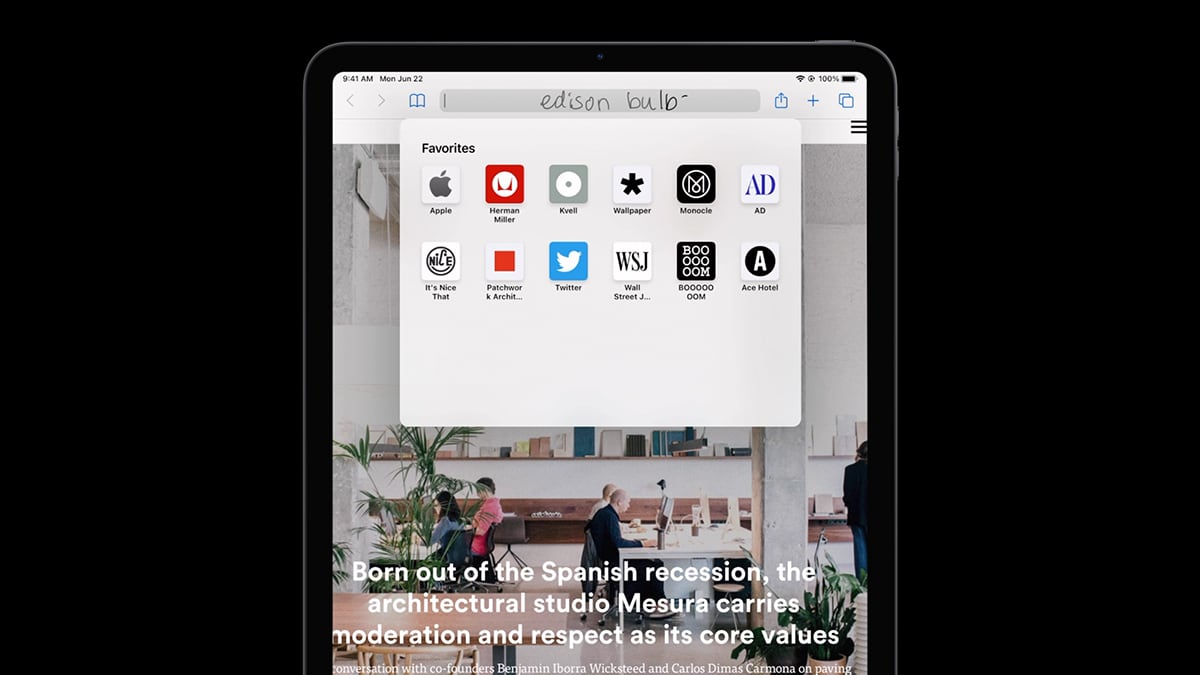 Thanks to a new feature called 'Scribble,' iPadOS 14 users will get to input text into text fields by using their Apple Pencil. This works across the board on any text field, including replying to iMessages or searching in Safari. By using the Apple Pencil, users can turn handwritten text into typed text, which also happens on their devices (which makes this process secure and private).
Apps such as Notes will be able to select any handwritten text, in addition to using data detectors. The purpose of this is to detect phone numbers, dates, and addresses, and then take appropriate actions related to the type of selected data.
Developers Are Getting Access to New AR Features
As many of you know, the latest iPad Pro generation comes with the LiDAR scanner used for AR-related purposes. With iPadOS 14, augmented reality will be taken to a whole new level thanks to ARKit 4. Developers will get to use the Depth API and Location Anchors, in addition to other new technologies available via ARKit 4.
Using these new AR technologies, developers will get to bring even more precise depth information, better overall rendering, and they'll get to combine AR with the real world in a more thoughtful way. However, we expect these technologies to take some time until being widely adopted by developers worldwide.
More Transparent Privacy for the iPadOS 14 App Store
Apple's App Store will feature an all-new 'App Privacy' segment explaining how individual apps handle your privacy. More precisely, you will get to see what types of your personal data are going to be collected and what kinds of data will be linked to you. This should help you make an informed decision on whether you're willing to use a specific app based on its privacy policy.
Among other privacy-related features, iPadOS 14 will allow you to provide your approximate location instead of giving precise GPS coordinates. And also, you'll see when an app is actively using your microphone or camera.