Apple has announced iOS 14, poised to bring big visual changes and numerous under-the-hood improvements. 
Aside from an all-new Home Screen layout, iOS 14 introduces new and refined features to a number of stock apps. 
The new version of iOS will be available for iPhone 6 models and later, and it's expected to be released this fall. 
As many of us expected from this year's WWDC, Apple has unveiled the next generation of its mobile operating system, called iOS 14. The Cupertino-based company is introducing some radical changes to how iOS looks like, in addition to a whole series of changes to individual apps such as Messages, Maps, and App Store. And behind all of those features, there are also subtle changes throughout the operating system, so let's take a closer look.
iOS 14 Release Date & Supported Devices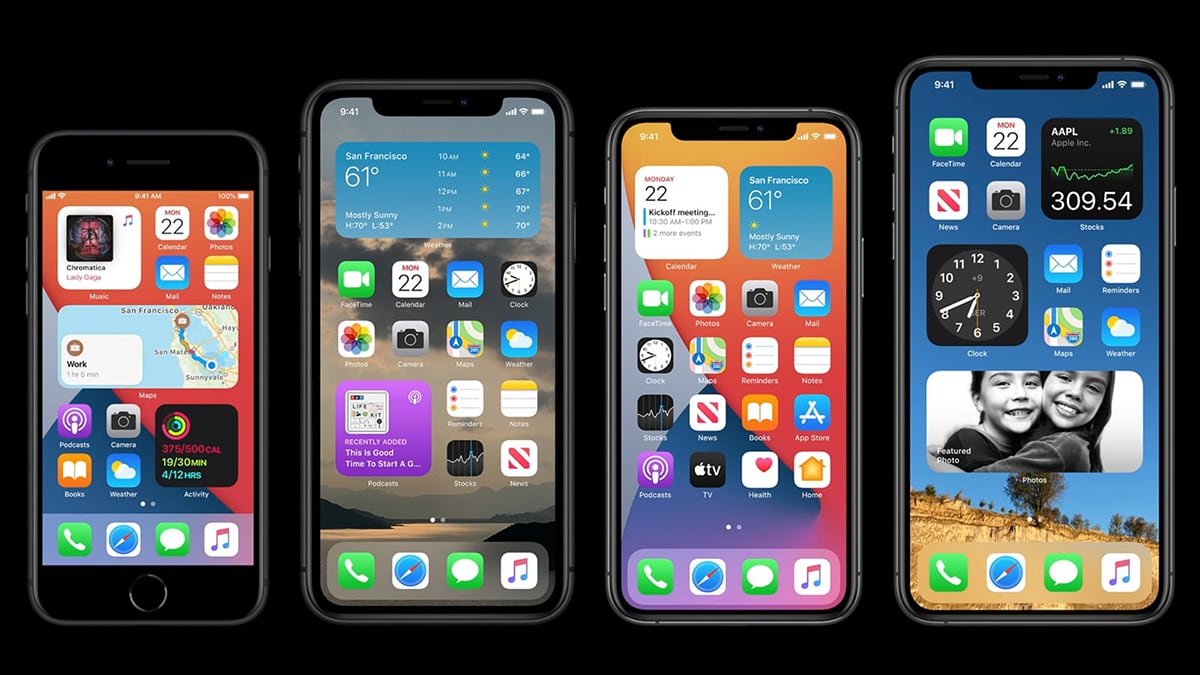 Apple will launch iOS 14 later this year. More precisely, the new generation of iOS will arrive this fall alongside new iPhone models. And surprisingly enough, iOS 14 will be compatible with a huge range of devices, as follows:
All iPhone 11 models;
All iPhone XS models;
iPhone XR;
All iPhone 8 models; iPhone X;
All iPhone 7 models;
All iPhone 6 models;
iPhone SE (1st and 2nd generation);
iPod Touch (7th generation).
iOS14 Introduces Resizable Widgets & the App Library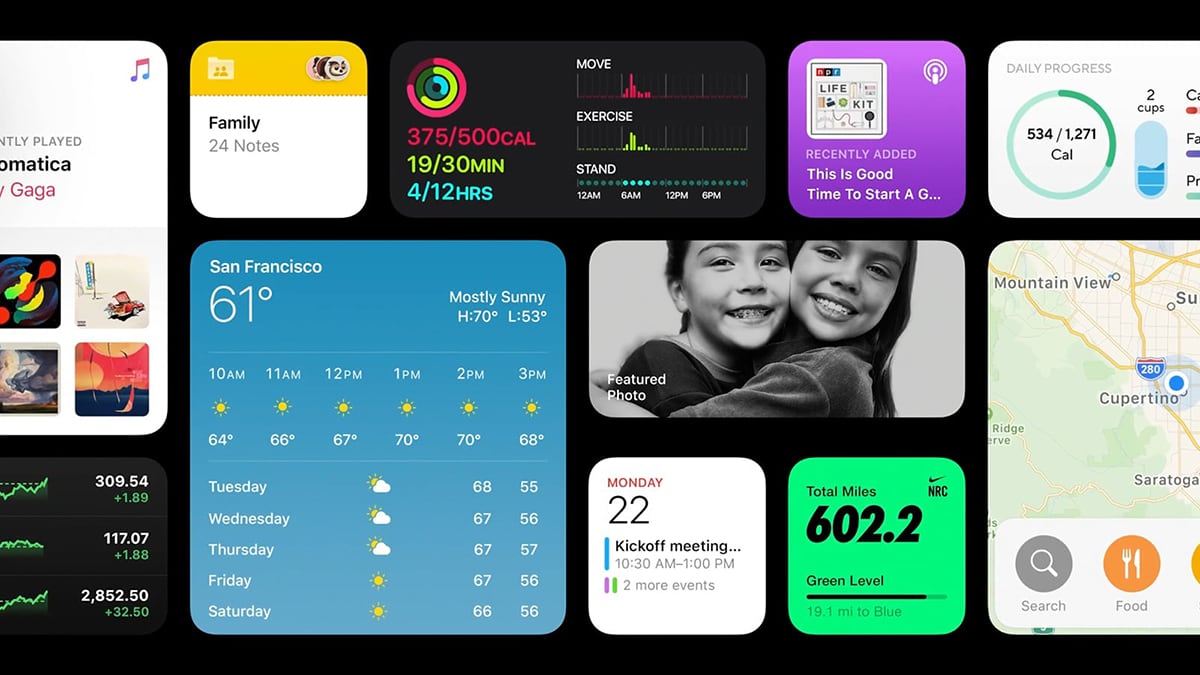 Instead of scrolling horizontally through screens of apps, iOS 14 is taking a different approach to the layout of the operating system. Users will get to pick how many Home Screen pages they want to display, which means that some pages can be hidden. Still, these don't just disappear. Instead, they become part of the App Library - a new space that automatically organizes your apps into easy-to-navigate folders. The App Library can be accessed at all times by swiping toward the end of the Home Screen pages.
What's really going to change the layout of your iOS 14 screen is widgets. Unlike those that we currently have, Apple plans to introduce modern-looking and resizable widgets that provide helpful information. You can pin them to your Home Screen, next to your apps' icons. And there's also a 'Smart Stack' of widgets, allowing you to get to the right information based on time, location, and activity.
App Clips Allow You to Use Apps Without Installing Them
Starting with iOS 14, users won't have to install individual apps if they need them only on occasion. Apple has introduced 'App Clips,' which are a small part of an app experience accessible on a moment's notice. These help you finish a certain task, like paying for a coffee at your favorite coffee shop, renting a scooter, or filling a parking meter. App Clips are initialized by App Clip codes, as well as via NFC and QR codes.
Updates to Apps Like Messages, Maps, Safari, Health, Weather & More!
Apple took this opportunity to introduce a series of helpful yet subtle changes to a whole series of stock iOS 14 apps. However, the biggest ones are found in the Messages app. Once iOS 14 arrives (this fall), you'll get to pin conversations, create in-line replies, mention (tag) someone via messages, customize your messaging group, create new Memoji, and plenty more.
The Maps app is focused on greener alternatives to traveling, which means that users in certain cities in the USA and across the world will get to use new cycling directions, electric vehicle routing, and curated guides. And if you use Safari for your Web-browsing needs, keep in mind that this Web browser will soon provide privacy reports, secure password monitoring, and built-in translation for entire webpages.
Smaller but substantial changes are coming to apps such as Health and Weather. The Health app is about to receive a redesign while supporting a larger number of health records. And the Weather app will allow you to check severe weather events on an hourly basis (yes, this is the result of Apple acquiring Dark Sky earlier this year).
Enhanced & Easy-to-Understand Privacy Features
Finally, let's not forget to mention that App Store product pages will come with an important enhancement once iOS 14 arrives. We're talking about summaries of developers' self-reported privacy practices. Before installing an app, you'll get to see what data the app will use to track you, and what data will be linked to you.
And when it comes to privacy, iOS 14 users will get to share their approximate location (instead of giving their precise location) with apps, check if an app uses their microphone and camera, and plenty more.
Finally, registered Apple developers already have access to the first beta of iOS 14. The required files can be installed via the Apple's Developers portal. Of course, regular users should wait for the final release to be made public this fall.