A mechanical engineering professor has managed to create insect-sized flying robots.
The robot involves a biological design that replicates insects, and the robotics are powered by lasers involving very little energy consumption.
The robots are designed to replicate drones while taking up a much smaller footprint.
A University of Washington professor has managed to replicate drones in the form of laser-powered flying robot insects. The tiny robot runs on a mini solar panel which draws power from a laser, allowing it to function on a very little power.
The robotics project undertaken by University of Washington professor Sawyer Buckminster Fuller has been in the works for years. Sawyer explained that he wanted to replicate his creation based on insects to allow natural movement and its bio-inspired design can offer solutions to various practical problems.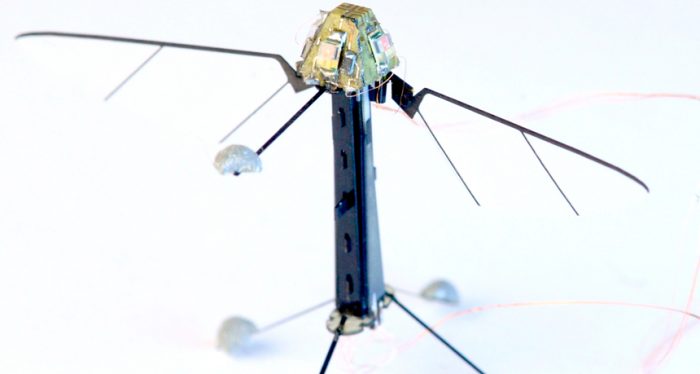 One of the biggest limitations of standard-sized drones is that they are too large to be used for intricate uses. Sawyer believes that in the future, creations like his can be used for surveillance activity without being tracked or even perform research on pollutants in small places. Just like nature, science has evolved over the years too.
With the evolution of insects continuing for over 400 million years, robotics has managed to replicate them in a matter of years. With more time and research put into the design, Sawyer believes that tiny robot insects can be created that do not require outside power sources.
Sawyer's current design is capable of performing liftoffs, landings and hovering over short distances. The biggest drawback of his design is the inability to include an internal power source in such a small unit. The robot is powered by a photovoltaic cell powered by lasers and solar panels. Sawyer stated that if commercial grade batteries that can power flight are created, it will allow such robotics projects to be powered internally without having to rely on external power sources.
The insect robots do have their hazards and are unsafe for use near human eyes because of the lasers. As robotics improves, small self-powered robots should become a thing of reality once powerful internal batteries are developed.