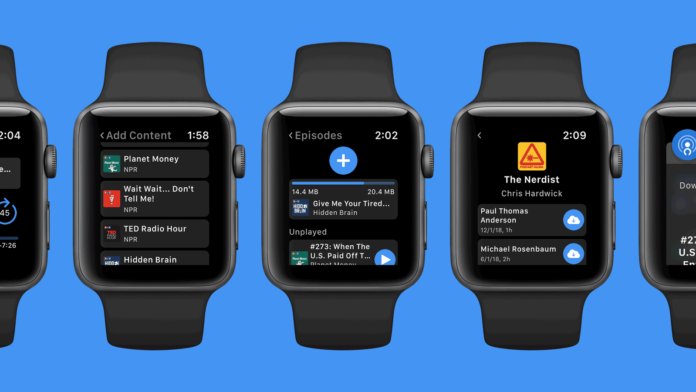 Since January the Outcast app has been a favorite with Apple Watch owners because it enhanced their use of podcasts. They don't even need their iPhones to enjoy some of the features.
Now the new update Outcast 2 is available. With this download, users can stream and manage episodes with a handy queuing feature. There are some theme additions too.
The update is free for current users and $0.99 as a new download.
Apple seems to know how to keep its finger on the consumer pulse. Luckily this also applies to those developing apps for Apple devices. The standalone app called Outcast which was only released in January already has an update. It's called Outcast 2 and the additional features released on 2 July revolutionizes podcast viewing.
As a standalone app, you don't need the help of your iPhone to enjoy Outcast features. Thanks to Outcast, users are currently able to browse for podcasts and even download them to their Apple Watches. Now there will be more with two main changes.
The first change now allows you to stream a brand new episode. You don't have to wait anymore for it to download to your watch before you can view it. Also, the moment it's finished streaming it is available on your Apple Watch for viewing again.
Additionally, you'll be able to manage your episode queue instead of manually selecting what you want to view next. This function will continue working even if Outcast 2 is open in the background. This is good news for those using the Apple Watch during exercising. The session can continue without any pauses.
In accordance with Apple legacy, the Outcast 2 upgrade includes aesthetic features too. There are new color themes and changes to artwork loads.
One would expect changes to affect functionality negatively but even here one sees improvements. Episodes get on the list faster and there are positive changes to password protected feeds.
What is your favorite Apple Watch feature? Let us know in the comments below. Also to get instant tech updates, follow Technadu's Facebook page and Twitter handle.