Seeing as HBO Max is one of the most popular platforms today, HBO Max offers native apps for almost all currently popular devices and platforms. And of course, it supports Xfinity and Cox devices. It's really easy to install a native app device nowadays and watch the comprehensive library filled with box office movies and awesome series that HBO Max has. That said, let's see how to sign up, download, and install HBO Max on Xfinity X1 and Flex devices in a few simple steps.
Which Xfinity Devices Are Supported by HBO Max?
As per the documentation listed on the streaming service's website, HBO Max has native apps for Xfinity X1 and Xfinity Flex. There's no word on other Xfinity devices, so you will only find HBO Max on the ones mentioned before.
We recommend you check to see if there are any available software updates before installing the HBO Max app.
How to Get HBO Max on Xfinity X1 and Flex
You need to start by signing up for HBO Max on the service's website if you don't already have an account.
Once you become a subscriber, power on your Xfinity device and make sure it's connected to the Internet.
Now, press the Home button (Xfinity button) on your Xfinity remote to go to the Home screen.
Use the arrow keys on your remote to navigate to the Apps section in the far right of the screen and open it. (Also, you can say "HBO Max" to your Xfinity voice remote to find the app.)
Once you find the HBO Max icon, select and press the OK key on the remote.
Now, you only have to enter your HBO Max credentials to log in.
That is all! You can now select and play movies and series on HBO Max on Xfinity X1 or Flex device.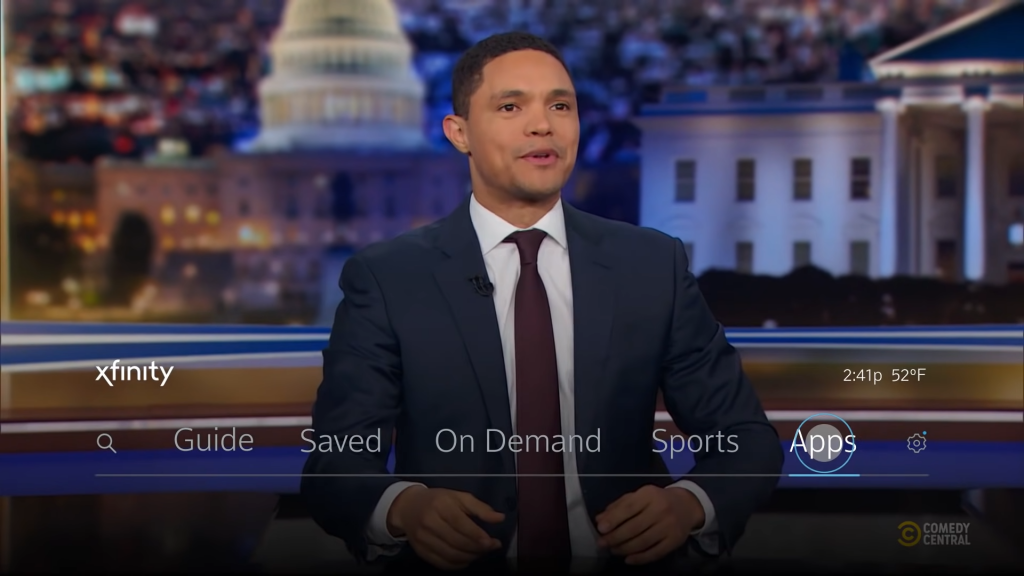 After you log in to your HBO Max on Xfinity, you can also see content from HBO Max in the On Demand menu and you can play it from there as well.
You can post a comment below in case you have any questions, and we'll make sure to respond as soon as possible. And, of course, enjoy watching HBO Max on Xfinity X1 and Flex!