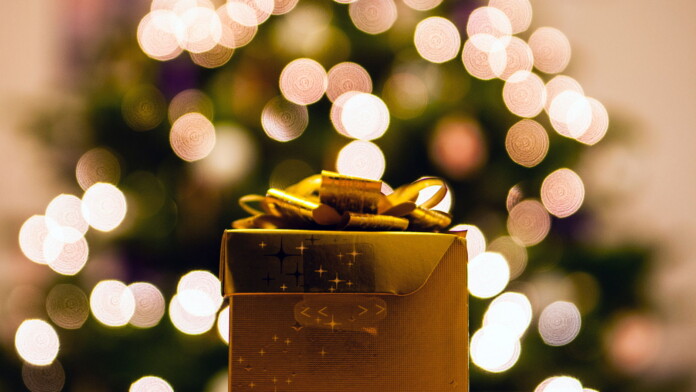 TechNadu's editorial team would like to wish a Merry Christmas to our loyal readers. We hope that you'll be surrounded with family and friends during the upcoming holiday season, creating ever-lasting memories. This time of the year is also when we exchange gifts and show our love and attention to those who are dear to us. And TechNadu wants you to be prepared for the year's end holidays to make them even more exciting. That's why we're going to show you the best Christmas VPN deals of 2018.
You might be wondering why are these deals so important? Well, there are several good reasons why VPNs have become essential tools to keep you safe online and help you avoid the dangers of today's digital world. Here are some of the most prominent reasons:
VPNs can help with online shopping. They unblock new websites and can even save you money. That's because e-commerce websites can show different prices for different regions. So, you can jump to another region using a VPN and save some money in the process.
VPNs help with securing Web networks during your travels. Instead of using malware-ridden and highly vulnerable hotel Wi-Fi networks, you can safeguard your private data by using a VPN. By adding a strong protective layer over any network, you can use even open Wi-Fi without any fear.
You can also use VPNs to secure your communications. If you have relatives living abroad, you can stay in touch with them via Skype, Viber, or WhatsApp. A reliable VPN will cloak your VOIP calls, make them more secure and faster-performing.
We could talk a lot about the numerous benefits of VPNs. However, you're here because you want to know about the best Christmas VPN deals. So, without any further ado, let's jump right in.
Best Christmas VPN Deals of 2018 You'll Find Right Now!
We are sure that the majority of reputable VPN providers will come up with special VPN promotions, sooner or later. This is why we'll make sure to frequently update this article and include new Christmas VPN deals as they come. And now, let's take a look at the best deals right now.
1. ExpressVPN (#1 Rated VPN) – SAVE UP TO 49% + 3 FREE MONTHS!
We've wanted to place ExpressVPN as the most prominent Christmas VPN deal – even though it doesn't actually bring the steepest discount. However, this is our editorial team's favorite VPN provider.
ExpressVPN is usually one of the priciest VPNs on the market, with a good reason for that. It brings an unparalleled level of security, tough encryption, and a number of secure VPN protocols to choose from. Needless to say, it unblocks websites and comes with thousands of secure servers.
Lastly, you should know that ExpressVPN is usually priced at $12.95 per month. However, there's a special promotion running right now. If you sign up for its annual plan, you'll get a discount and three additional months! This comes down to only $6.67 – an amazing offer! Lastly, if you want more information on this provider, here's our review of ExpressVPN.
2. CyberGhost VPN
Based in Romania, CyberGhost has been on the market for 7 years now – and it went through seven major iterations, each one better than the previous one. This VPN takes care of your personal data in the best way possible and makes sure no one knows what you do online.
CyberGhost comes with a proven no-logs policy, nicely designed interface, plenty of additional features, and more. You can use it on a wide range of devices, on 7 devices at the same time. And just like any powerful VPN solution, you can even install it on your router. To get to know more about this interesting option, here's our hands-on review of CyberGhost.
Right now, this VPN comes with a major discount on its 18-month plan. If you sign-up now, you can save 77% and pay only $2.75 per month. With this said, it's clear that CyberGhost brings one of the most attractive Christmas VPN deals right now.
3. PureVPN
Coming from Hong Kong, PureVPN quickly became one of the favorite VPNs on users in China. Today, this provider brings thousands of servers across the entire planet.
As you can see in our review of PureVPN, plenty of interesting things can be found here. PureVPN is compatible with a huge array of platforms, comes with servers optimized for different activities, and there are a few advanced features. However, we can't recommend this one to those who want total anonymity. Instead, PureVPN is best used for media and website unblocking.
PureVPN's Christmas VPN deal comes with a discount of up to 88%. This applies to its 5-year plan, which comes down to $1.32 per month. There are also savings on its 1-year plan, priced at $4.08 per month.
4. NordVPN
Grab the deal before it's too late! $2.99/month - Exclusive deal for 3 years
NordVPN is one of the top-ranking VPN out there, making it easy to recommend it to our readers. As noted in our NordVPN review, this tool brings plenty of interesting features and a few unique ones. Overall, it brings plenty of value for its price – which makes it even more attractive right now.
This VPN was the winner of 'The Best VPN' award for 2018, and it also recently completed its first independent audit. Your private data is kept safe and sound, and you can even use two secure servers at the same time. This gets you an added layer of protection, so no one can track your online whereabouts. And of course, we have a review of NordVPN if you want to learn more.
NordVPN currently offers discounts on all of its subscription plans, aside from the standard one-month plan. You can save the most by signing up for the 3-year plan, which comes down to only $2.99 per month.
5. Surfshark VPN
Get our jaw-dropping $1.99 deal before it's too late!
Surfshark is a true example of a young VPN that checks all the right boxes. It's evident that this company has inspected its competitors closely – and managed to trump their offer as well.
You can count on a simplistic UI design, plenty to servers to choose from, and a friendly customer support. However, there are some advanced tools here as well. This includes a kill-switch, zero-knowledge DNS, and a tool that eliminates digital ads and trackers. Let's not forget that Surfshark brings a no-logs policy and you can use it on an unlimited number of devices. You can find more information in TechNadu's review of Surfshark.
Now, let's return to Christmas VPN deals. This provider is offering promotions on its 12-month and 24-month plan where you can save up to 83%. This means that you can become a subscriber to Surfshark for only $1.99 per month.
6. SaferVPN
Get the gift of freedom and safety for up to 3 years
SaferVPN understands the needs of its users – and caters to those needs in the best possible way. This is a highly reputable provider that leaves no stone unturned.
First of all, you can use it on pretty much any device. It comes with a uniform design that's very easy to use. You connect to a server in one click or tap, and that's pretty much it. However, advanced users will also feel right at home due to numerous options you can tweak. And also, SaferVPN unblocks even the toughest websites out there. To check out additional info, visit our review of SaferVPN.
7. IPVanish
Take 46% Off the Most Powerful Privacy Plan for 1-Year
IPVanish is a US-based VPN provider with a very long history behind it. And just as it was expected, it currently runs a special Christmas VPN deal that makes IPVanish more affordable than ever before.
Thanks to new leadership that IPVanish is now under, this has once again become one of the top-rated VPNs. It doesn't collect your data, provides plenty of servers around the world, and brings some highly advanced VPN protocols and encryption types. All in all, you can count on IPVanish to keep you secure online. You can read more in our IPVanish review.
IPVanish has decided to lower the prices all of its subscription plans. You can save up to 69% if you go for its 2-year plan, which comes down to $3.74 per month. Interesting savings can be found in its 1-year and even 1-month plan.
SaferVPN is running special promotions on its 1-year, 2-year, and 3-year plans. If you go for the 'lengthiest' one, you can save 80% and pay only $2.29 per month.
Dear TechNadu readers, this would be all that we've prepared today. Make sure to share these Christmas VPN deals with others on the Web, and don't forget to follow us on Facebook and Twitter. Thank you – and once again, we wish you a Merry Christmas and a Happy New Year!