Torrenting is often associated with illegal activities. However, the BitTorrent standard is a perfectly legal way of sharing files. In fact, this can be one of the best ways to share large files with your friends and family. Still, you need to know what kinds of activities related to torrenting can put you in a bad position, legally speaking. Therefore, let's see how to stay legal when torrenting.
Disclaimer: TechNadu does not condone illegal file sharing or copyright infringement. Even though P2P file sharing technology is legal, many of the files exchanged via P2P are indeed copyrighted. Uploading these copyrighted files can put you at risk of a civil lawsuit. While these lawsuits are often class-action cases, some have been targeted at individual users in an attempt to make an example of them. 
Torrenting Safeguards
Many of you will be surprised to know that your Internet browsing is fully visible by ISPs (Internet Service Providers). These companies have the power to collect your personal data and hand it over to third parties. Therefore, it's imperative to keep your data protected and inaccessible to anyone who tries to collect it. This is especially important if you plan on downloading and sharing torrent files.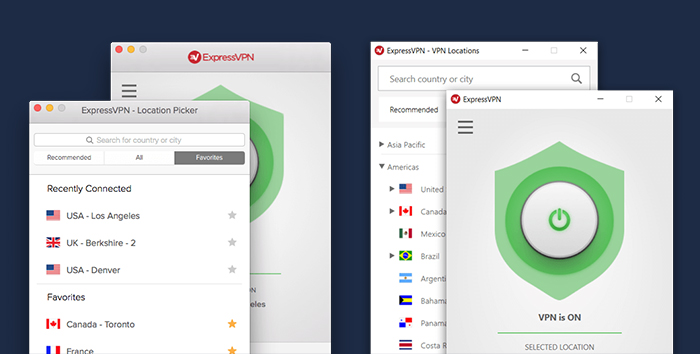 TechNadu strongly recommends using ExpressVPN to encrypt your Internet connection, change your IP, and make your device impenetrable to malware. This particular VPN software scored the highest in our tests, which can be seen in our ExpressVPN review. Use the provided link to read all you need to know about this easy to use and highly powerful application.
Make sure to sign-up for ExpressVPN and enjoy the Internet as it should be – open and without any privacy concerns.
Are BitTorrent Downloads Illegal?
Downloading and sharing torrents isn't illegal. That is because the BitTorrent protocol is simply another way to share and distribute data among users. As such, it is no different from traditional downloading or downloading from a remote server (or cloud). This means that you can't be punished for using torrent clients or torrent repositories. However, you can be punished for copyright infringement.
Even though torrenting isn't illegal, what's illegal is sharing copyrighted content. For example, these could be movies and music, as well as any kind of data that isn't part of the public domain. You've probably heard that some users have been warned by their Internet service providers against using torrent clients. The truth is that they aren't warned against torrenting. They are asked not to download copyrighted content which is prohibited worldwide.
How to Stay Legal When Torrenting?
You must be wondering how to know if a file is copyrighted? On in other words, how to stay legal when torrenting and stay away from data that might get you in trouble. Well, all you need is a certain amount of common sense, in addition to the information provided in this article. To make it easier for you to understand, we are going to split this segment into two parts. We'll first talk about what you are free to do, as well as what to avoid. Let's jump right in.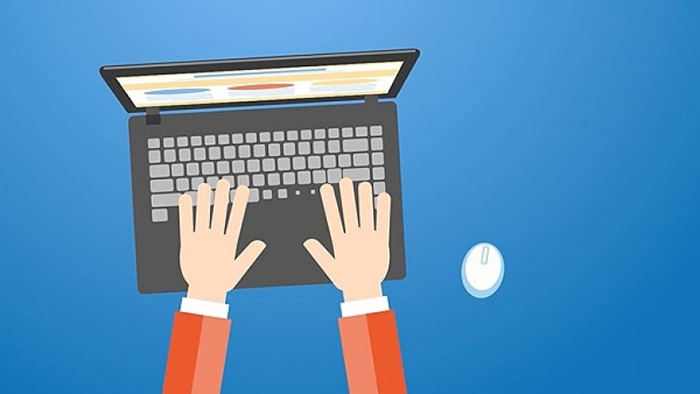 What Should You Do?
As you probably know, there are numerous popular torrent websites. However, the problem is that most of these bring a lot of illegal content. Still, you are more than free to use them. You only need to pay attention to what kinds of files you download.
Stick to Legal Websites. Aside from using popular torrent websites, you can also check out some niche suggestions. For example, here are the best legal torrent repositories. You can use the provided link to see all of the websites with 100% legal and free of charge files. This is where you'll find some interesting movies, for example. Most of those are part of the public domain which means that you can share them freely.
Be Careful What You Pick. In general, you can't count on the latest movies or music albums. Pretty much everything that you need to pay for is protected by the copyright laws. In general, you should only stick to files covered by the Creative Commons License. In other words, you can use Google to search for this type of files.
Keep Your Sharing Legal. In case you enjoy being a seeder and sharing files with the rest of the torrent community, you need to do that with caution. In many cases, individuals select one or more folders on their hard drive and share everything that's located there. At some point, you may accidentally place copyrighted files in there. For example, an album or a movie you've previously purchased. Sharing those files will make you liable for prosecution.
What Shouldn't You Do?
Now that you know a thing or two about the things you are free to do, let's check the other side. Here are some of the common practices that might get you into trouble.
Don't Download Ripped Files. Let's say that you have a friend who has legally obtained a music album. Then, they want to share it with you by creating a torrent file. Even though your friend has all the rights to keep those files on their computer, you shouldn't download them or forward them to someone. This isn't any different from downloading a movie that's in cinema right now.
Never Assume that Files Are Copyright-Free. When browsing torrents on the Web, you will hardly see a notice if that file is copyrighted. You may also take the next step and look for information on the Web about that movie or album. Even if you can't find any information if that particular file is copyrighted, don't assume that it is. It's always a better idea to stay away from it.
Don't Share Your Legally Acquired Files. When you buy a movie, for example, you are free to do with it whatever you want. For example, you can transfer it via USB drive to your smart TV and watch in on a large-screen. However, you should never share it with the others. Even if you have a legal file, you are prohibited from sharing it with other torrent users.
Additional Resources: What's Next?
Before we conclude this article, we'd like to provide a few useful resources. We hope that now you know how to stay legal when torrenting. So, why not expand that knowledge?
Final Thoughts
That would be all on the subject of how to stay legal when torrenting. If you have any additional questions, don't hesitate to leave a comment. We'll do our best to answer you quickly.
If you want to spread the word about downloading torrents, why not share this article online? Thanks!