You can setup ExpressVPN Aircove in a matter of minutes, using your phone or computer. More precisely, you'll need to activate Aircove, connect to the router, and then complete the one-time setup using any Web browser. From there on, it's all smooth sailing.
Once you get access to your ExpressVPN Aircove, you can optimize your VPN connection, create groups of devices and connect them to specific VPN locations, and more.  
We're here to guide you through every step of the way, so let's get started!
How to Setup ExpressVPN Aircove
Hopefully, you've purchased your Aircove already (if you didn't, order it via Amazon). Once you get your device, here's how to setup your ExpressVPN Aircove:
1. Subscribe to ExpressVPN using your computer and any Web browser. You need an active subscription to gain access to every feature this router offers.
2. Now, turn to your Aircove. Assemble its power adapter and connect your Aircove to a wall outlet. Use the Ethernet cable to connect Aircove to your modem or existing router's LAN port. Power on Aircove and wait for it to boot up (around one minute).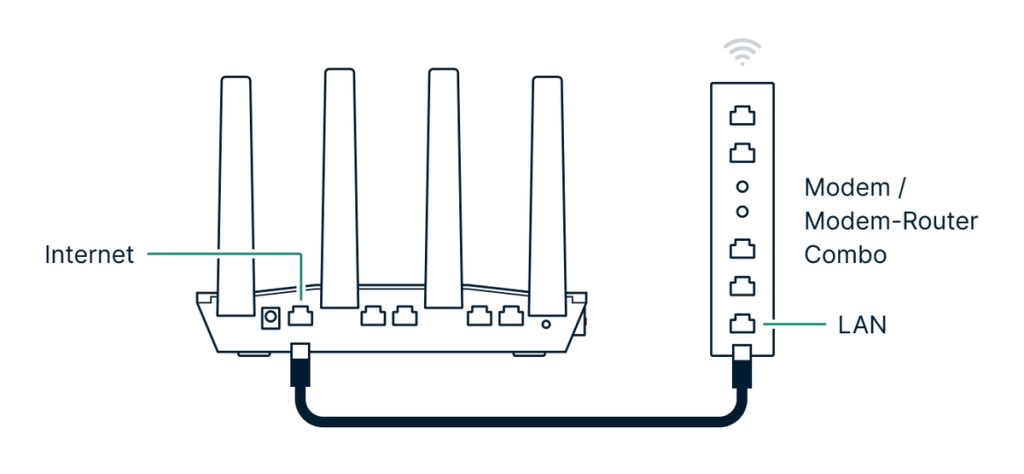 3. If you have a smartphone, scan the QR code on the bottom of your Aircove to connect to its Wi-Fi automatically. Alternatively (if you have a computer), search for the network name that should appear as "Aircove-XXX." You'll find your password on the bottom side of your router.
4. Launch any Web browser and visit expressvpnrouter.com. Click "Get Started" and wait until Aircove detects your Internet connection. You might be asked to enter the username and password that your ISP gave you. Then, click "Connect."
5. Provide your ExpressVPN activation code and click "Sign In to ExpressVPN." Then, decide whether you'd like to share anonymous analytics with ExpressVPN.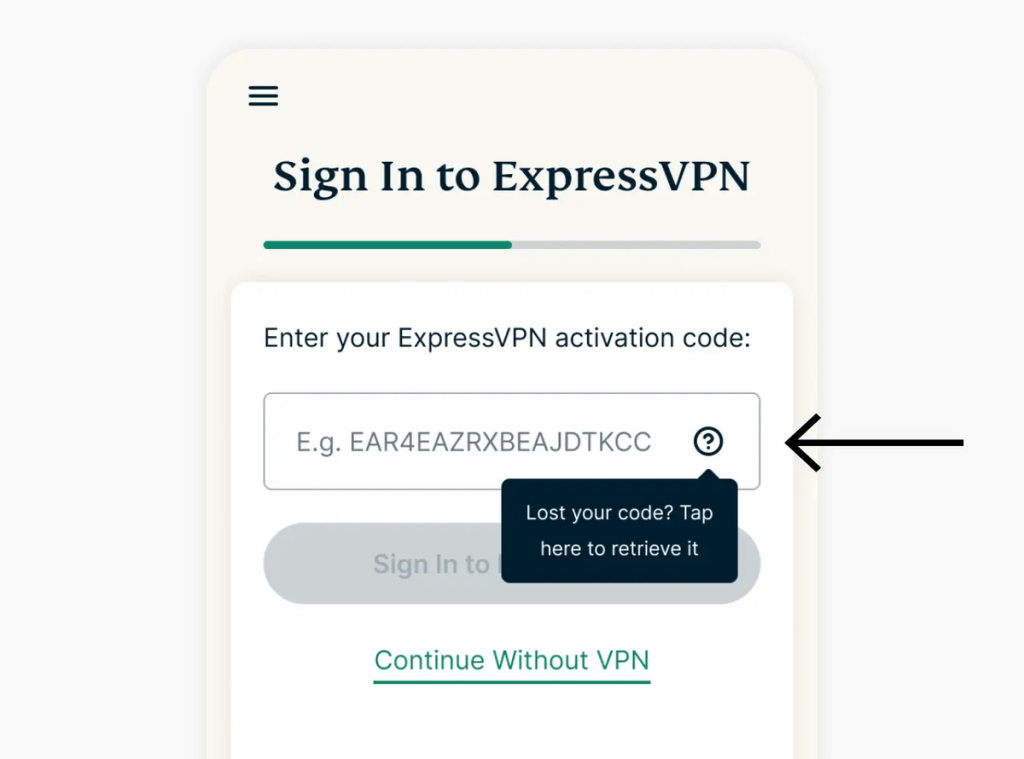 6. Provide a name for your Wi-Fi connection and create a password. Make sure to remember that information, as you'll need your Wi-Fi password when connecting other devices. Click "Continue" once done.
7. Create a password for your Aircove dashboard. You'll use that password every time you wish to access your router and edit its VPN settings. Click "Continue" once done.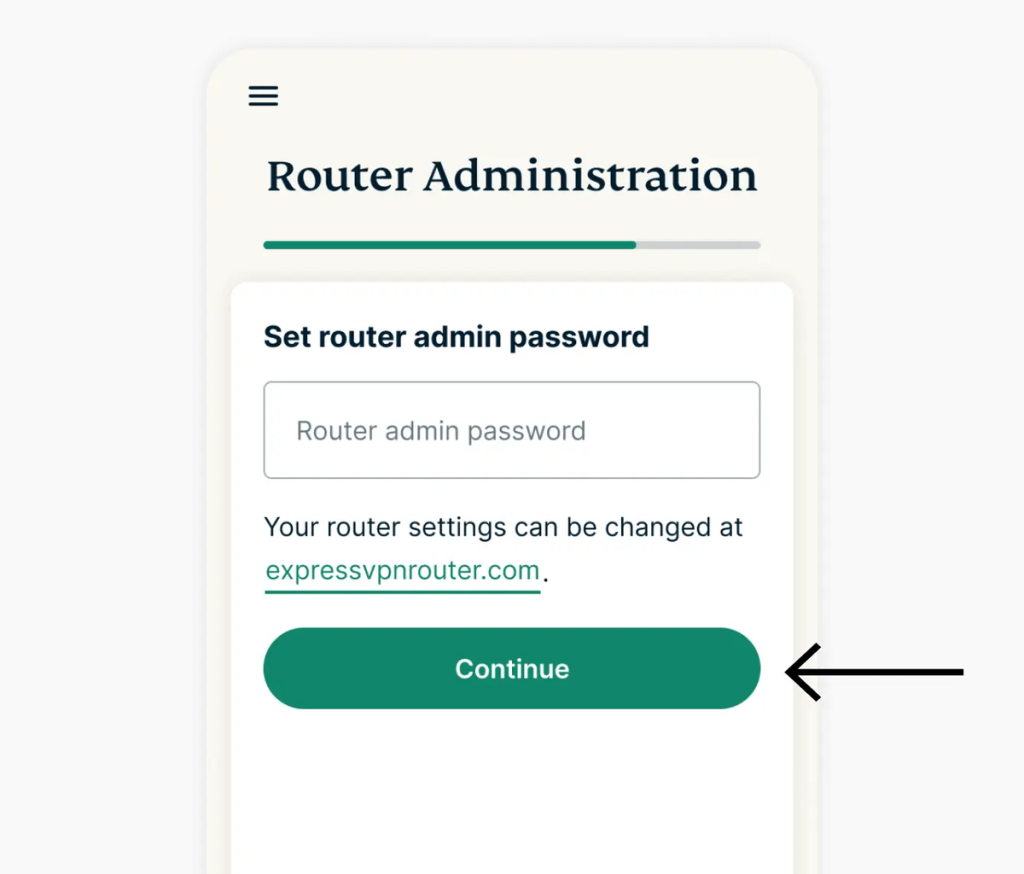 8. Aircove will now check for updates. And then, you'll be instructed to use your device to connect to your newly created Wi-Fi connection.
9. At this moment, you'll have access to your ExpressVPN Aircove dashboard. We recommend that you now connect your other devices to your new Wi-Fi connection. Find it in your other devices' settings, provide your password, and connect.
10. Finally, use your Aircove dashboard to fine-tune the router. You can create Device Groups based on your connected devices, assign a specific VPN location to each group, and more. Take your time and inspect the options your Aircove provides.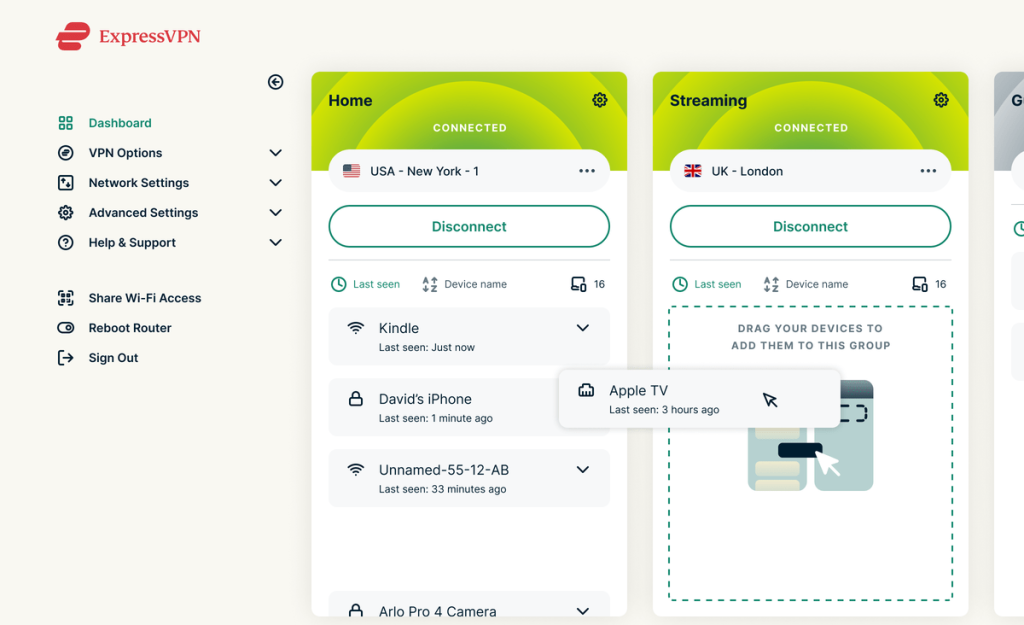 Final Thoughts
If you wish to protect your entire household, buying ExpressVPN's Aircove is an excellent idea. Of course, make sure to subscribe to ExpressVPN first, because your Aircove won't have any VPN functionality without a subscription.
That said, know that other options exist as well. Our guide to the best VPN routers will help you pick a router that you'll need to configure manually. Of course, you can also pick another VPN from our list of the best VPN services.
FAQ
Do I Need a Subscription for ExpressVPN Aircove?
Do I Need an Internet Provider with Aircove?
Yes, you need an Internet provider and an active Internet connection to use Aircove. That means Aircove will simply use your existing Internet connection (replacing your existing router).
Can I Use ExpressVPN Aircove Without a Subscription?
Yes, you can use Aircove without an ExpressVPN subscription. However, Aircove will work like a typical router in that case, without connecting to VPN servers or encrypting your data.
How Do I Access My ExpressVPN Aircove Router?
Once you setup ExpressVPN Aircove for the first time, you can access it using the following URL: expressvpnrouter.com. Provide your password and you'll access Aircove's dashboard.
How Do I Exclude Devices from ExpressVPN Aircove?
To exclude devices from Aircove, access its dashboard and create a group called "No VPN" (it comes suggested by default). Set that group not to use your VPN connection and add any devices whose traffic you don't want to be encrypted.
That would be all on how to setup ExpressVPN Aircove. If you have any questions for us, let us know via the comments section below. Thank you for reading!