The original Call of Duty: Warzone (relaunched as "Warzone Caldera" in November 2022) had 125+ million active players at its peak. That said, it's no surprise that Call of Duty: Warzone 2.0 (released on November 16, 2022) already has 25+ million players, which is a number poised to grow with each new day. It's clear that you'll be fighting to keep your connection to the game stable, which is why you need to think about using the best Warzone VPN service.
Since CoD: Warzone 2.0 and CoD: Warzone Caldera are such popular titles, their servers often have issues producing a pleasurable experience. In other words, many gamers face lags even if they have a steady network connection. Still, there's a solution to that, and yes, it comes in the form of a capable VPN.
The best VPN for Warzone ensures a high-speed connection with low latency and minimal ping. It also helps you override the Skill-Based Match-Making (SBMM) algorithm to get easier lobbies in Warzone. On top of that, you'll also avoid DDoS attacks, as well as hacking attempts, since VPNs provide advanced data encryption to hide your traffic.
Moreover, Call of Duty games are blocked in countries like Iran, Belarus, etc. If you're traveling to any of these countries, you'll require a VPN to unblock and play the game. 
Of course, you need really the best VPN you can find, as most VPNs aren't powerful enough to be used for gaming. We've tested 65+ VPN services so far, paying close attention to how they handle ping and latency. So, we already offer a guide to the best gaming VPN services.
In this guide, we'll focus on the best VPN for Warzone 2.0, as well as the best VPN for Warzone Caldera. Aside from providing our recommendations, we'll show you how to use a VPN with Warzone, provide tips on getting the best possible gaming session, and answer plenty of questions about using a VPN for Warzone.
So, without further ado, let's start talking about the best Warzone VPN services.
How to Get Bot Lobbies in Warzone With a VPN
To get bot lobbies in CoD Warzone, you need a VPN that helps you bypass CoD's SBMM (skill-based matchmaking) algorithm. To make that happen, follow these steps:
Subscribe to a gaming-friendly VPN (we recommend ExpressVPN).
Download and install the VPN app on the device(s) you use to play Warzone.
Open the VPN app, and log in to your account.
Pick a VPN server location in a location where generally fewer players stay active.
Finally, access your Activision account and play Warzone. That's it!
Warzone uses the SBMM algorithm to put its players into different lobbies. So, if your KD ratio is 3 and more, you'll get to play only with the CoD players of the same level. This way, winning a Battle Royale or Plunder match becomes harder, resulting in decreased KD ratio.
That said, a VPN allows you access to bot lobbies by finding a VPN server in a location where generally fewer gamers stay active. So, the SBMM algorithm will put you in a bot lobby, which helps you increase your stats.
It's also worth considering the time of day you're playing. Evenings are typically busy, which is when you'll easily encounter difficult opponents. However, using a VPN to connect to a server in a time zone roughly 8 hours ahead of yours will change that situation. You'll connect to a game server not used by too many players, increasing your chances to get easier lobbies in Warzone.
Best VPN for Warzone to Get Bot Lobbies
The best Warzone VPN must minimize your ping and latency. Then, it must bring apps for all your devices (as well as support for routers if you play on Xbox on PlayStation). You'll also want a wide server network, multiple protocols (OpenVPN and WireGuard, at least), as well as fast download and upload speeds. So, plenty of requirements overall.
Based on the criteria explained above, we tested 65+ VPNs in total. That said, we're now ready to present the 7 best Warzone VPNs:
ExpressVPN is the best Warzone VPN because it provides an extra-wide server network, ultra-fast performance, low ping, and minimal latency. So, you get everything you need to get easier lobbies in Warzone, making sure your gameplay sessions are private and lag-free.
This VPN has one of the largest server networks, covering 90+ countries. All its servers are advanced enough to provide consistent low ping and stable latency, so you get an ultra-fast speed to have the edge over your opponents. If video games are blocked in your region, you can easily find the nearest country where CoD is not blocked and where this VPN has a server.
ExpressVPN is supported on routers to help you play Warzone on consoles. Moreover, they offer a dedicated MediaStreamer service to set up the VPN on PlayStation and Xbox. Hence, if you don't want to use ExpressVPN directly on your router, use SmartDNS to spoof your location through MediaStreamer. However, it doesn't provide all the VPN benefits and restricts you from choosing a specific server location.
Along with such fantastic features, ExpressVPN uses the AES-256 bit key for encryption. This high-end encryption hides your online activity no matter what network you're using. Each client app's built-in speed test tool helps you test the servers individually. This way, you can find the fastest one and connect to it in no time.
You can manually choose any of its fast and secured protocols, e.g., Lightway, IKEv2, OpenVPN, and L2TP/IPsec, or leave it to the app to pick a protocol based on your network settings. 
In the end, going for the ExpressVPN Warzone combination is the best option right now - as you'll get access to everything a capable gaming VPN can offer. Use the provided link to learn how to use this VPN with Warzone.
PROS
No data restriction on any server.
AES-256 bit encryption security.
Large server fleet.
Incredibly fast and stable.
Great for reducing lag and latency.
If you are a high-profile CoD player and want a stable kill/death ratio for every match you play to push your rank, NordVPN is the best choice for you. With its super-fast obfuscated servers in 60 countries, NordVPN gives you access to region-blocked content on CoD, so you get to enrich your gunsmith with new camos, unique attachments, or different weapons that are not yet available to other players from your region.
You probably know that the game servers remain busiest in the evening. So, if you're playing from the US, with this VPN you can connect to a server in a country where it's early morning or late afternoon to override the SBMM algorithm and play with amateur opponents - that's why many players have said that NordVPN has the best VPN locations for Warzone bot lobbies. 
NordVPN uses AES 256-bit encryption, "Double VPN" and "Onion over VPN" features to protect your identity. Its network kill switch is a lifesaver in case of connection dropouts. In addition, all NordVPN client apps come with the CyberSec ad blocker to safeguard your connected devices. To connect to the servers, you can use one of its highly secured protocols, i.e., NordLynx, IKEv2/IPsec, and OpenVPN. 
This VPN works on all popular platforms and routers, so you can play Warzone on your gaming consoles by installing the VPN on your router.
As you can see, the NordVPN Warzone combo gives you a lot of freedom regarding how to set up and use this VPN, be it on your computer or router. No matter which way you go, getting easier Warzone lobbies will be easy to achieve. Use the provided link to learn more.
PROS
Impenetrable security.
Keeps your ping in check.
Specialty servers on offer.
Obfuscated servers to avoid restrictions.
Incredibly polished applications.
CONS
Servers in 60 countries (only).
CyberGhost is a reputable VPN provider that offers a global server network in 90+ countries, including a whole slate of dedicated gaming servers. These servers are specially optimized to render high speed with low latency and ping, which means they give you the best VPN locations for Warzone and any other game.
This VPN has taken many security measures to make its servers entirely inaccessible to hackers, and there is a built-in NAT firewall on all exit nodes of its servers. Such extra security layers ensure you never lose your anonymity online and stay safe even during the heavy flux of DDoS attacks.
Also, it offers a clean user interface on all its client apps. So, if you're setting it up on your router, you won't face any issues finding the gaming servers as they are pre-listed by the VPN itself. Just go to the 'Gaming-Servers' section and choose the one with the lowest ping - that's all you need to do to start playing Warzone with CyberGhost. 
Along with all the features mentioned above, this VPN uses AES 256-bit keys for encryption and IKEv2, Wireguard, OpenVPN, and L2TP/IPsec tunneling protocols. Switch between those manually to find out what works best for you or leave it to CyberGhost to find the suitable protocol for you.
PROS
Simple user interface.
Gaming servers on Windows.
Zero-log policy is strictly enforced.
45-day guarantees.
CONS
Slower than its competition.
Private Internet Access offers the largest server network covering locations in 80+ countries, and it has a more extensive reach across the US than any other VPN on this list. More precisely, it brings servers in every single US state.
You can choose what server you want, from Warzone VPN bot lobbies to international lobbies, and set your Warzone location accordingly. Yes, PIA gives you complete control over your VPN settings, so it's an ideal choice for advanced users. 
You can even set the encryption level as per your preferences. PIA uses both AES-128 and AES-256 bit keys for encryption. If you want to focus on speed and performance, set the lower encryption level. When security is your priority and you're gaming using public Wi-Fi, set the encryption level to AES-256 to ensure maximum security. 
This VPN uses WireGuard, OpenVPN, and IPsec protocol to connect your device to its Next-Gen servers. PIA even uses proxy servers, i.e., Shadowsocks and SOCKS5, to add an extra protection layer to your sensitive data. You can use this VPN on Windows, macOS, Android, iOS, Linux, Firefox, Chrome, Opera, and routers. The PIA-MACE ad blocker protects all of your devices from malicious attachments, links, phishing attempts, unnecessary pop-ups, and malware. 
Thanks to Private Internet Access VPN, you can connect an unlimited number of devices at the same time to play Call of Duty: Warzone, Mobile, Black OPS, and other versions with your siblings using the same network.
PROS
Huge server fleet.
Flexible encryption options.
Works on any device.
Unlimited simultaneous connections.
CONS
Best for more advanced users.
Surfshark is an ultra-capable Warzone VPN featuring plenty of tools to secure your connection and minimize distractions during your gameplay sessions. You get many solid features at a great price, making Surfshark a highly valuable offer.
When it comes to its network, Surfshark features 3,200+ servers in 100 countries. That gives you a lot of options when picking a VPN server close to your targeted Warzone server. On top of that, this VPN handles latency quite nicely, no matter which online game you play.
We'll also highlight that Surfshark comes with unlimited simultaneous connections. That's a great thing, as it offers apps for any device imaginable. Also, getting started is quite easy; all you have to do is download the app, install it, log in, and it's ready for use.
Even though Surfshark works out of the box, take some time to inspect its settings. You'll find many advanced features here, including a kill switch and 'No Borders' mode. The kill switch ensures your data doesn't leak, evading Warzone's VPN-detecting mechanisms. The 'No Borders' mode is helpful if you're in a country with heavy censorship.
Let's not forget that Surfshark comes with something called 'Nexus.' That technology lets you use multiple VPN servers, rotating your IP every few minutes. So, you'll make it impossible for anyone to track you. Also, that system acts as protection against DDoS attacks.
Like any other capable Warzone VPN, Surfshark comes with 24/7 live chat support, so your questions will be answered in record time. It's also risk-free, as you'll be covered by its 30-day money-back policy, which comes without any questions asked.
PROS
Unlimited simultaneous connections.
Protection against DDoS attacks.
Rotates your IP address.
Servers in 100 countries.
CONS
Can take a while to connect.
Look no further than Ivacy for an enhanced gaming experience from any corner of the world. This Warzone VPN comes at an unbeatable price and offers many features that make it a popular pick among new gamers.
Ivacy has servers in over 65 countries, so you can identify and connect to any server location where no censorship is imposed on Warzone to bypass the geo-block in your country. It is also worth mentioning that when you access this game from a VPN server near a Warzone server, you get the lowest latency and highest speed on all networks.
Ivacy, like the other VPNs on this list, provides AES 256-bit encryption to ensure that your online traffic data remains un-decodable to your ISP, government, and hackers. And to maintain anonymity continuously, your data is transmitted over advanced and secure VPN tunnels. All Ivacy native apps come with a network kill switch and DNS/IP leak prevention function to provide you with impenetrable online security even when your VPN disconnects. 
Moreover, you can use this Warzone VPN to play using your PlayStation and Xbox. Ivacy can be configured on routers, and you can ensure online protection for all of your devices at the same time. Furthermore, you can install its Android and iOS client apps to play CoD: Mobile seamlessly.
Ivacy does not store your details and has a strict no-logs policy to protect its users' privacy rights. You can also get a complete refund within 30 days.
PROS
Very simple to use.
Solid protection against DDoS attacks.
Kill switch available on Windows.
Strict no-log policy.
CONS
Not for advanced VPN users.
Slower than its competitors.
IPVanish is a beginner-friendly VPN that does it all for you. Even though you won't find high-end or unique cybersecurity features here, IPVanish covers the basics quite well - which is precisely what gamers need.
This VPN brings native applications for any currently popular platform. It also works with routers, letting you pair it with Warzone on game consoles. That means you can set up a connection to a VPN server on your router, and then connect your Xbox or PlayStation to that router's network. On top of that, IPVanish brings unmetered connections, letting you install and use it on as many devices as you want.
IPVanish brings around 2,000+ servers in 75+ locations and has 40,000+ IP addresses. So, it's not the biggest VPN in terms of its server network reach but should get the job done for most gamers. We'll also mention that IPVanish's servers are spread across the entire world, which should take care of your ping and latency (as you won't have to pick an overly remote server).
Of course, you also get high-end protocols such as OpenVPN and WireGuard. There's also AES-256 encryption, which takes care of any potential DDoS attacks. If you care about privacy, you'll be happy to know that IPVanish never monitors or records your activity. Its infrastructure and policies have been audited and verified by a third party in the past.
PROS
Suitable for first-time VPN users.
Unmetered simultaneous connections.
Uses its own infrastructure.
Proven VPN protocols.
Plenty of value overall.
Other Ways to Get Easier Bot Lobbies in Warzone
Besides using a VPN, there are other ways to get easier bot lobbies in Warzone – but they're less effective overall. Here's what you can try:
Play at "Odd" Hours: Like other games, Warzone receives a massive influx of players in the evening hours. So, try playing in the morning, when there might be fewer players overall.
Disable Crossplay Functionality: By excluding other platforms, you'll enter matches that are more fair in terms of your skills. If you're on a PC, not connecting to console players will help you find opponents close to your skill level.
Choose Your Friends Wisely: By having a party that consists of players with lower K/D ratios, the game will lower its requirements and allow you to play against weaker players. So, be careful when choosing your teammates.
Warzone 2.0: All You Need to Know!
Call of Duty: Warzone 2.0 (available for free) launched on November 16, 2022, alongside Call of Duty: Modern Warfare 2 (premium priced). These two games now have many elements in common, but Warzone 2.0 still remains an independent experience.
At the same time, the original Call of Duty: Warzone is still available, now relaunched as Warzone Caldera. You're free to continue playing that games, but you'll want to switch to Warzone 2.0 if you want access to new content, new mechanics, and new gameplay seasons.
That said, let's check out what's new in Warzone 2.0. Keep reading to learn more.
1. All-New & Evolved Map (Al Mazrah)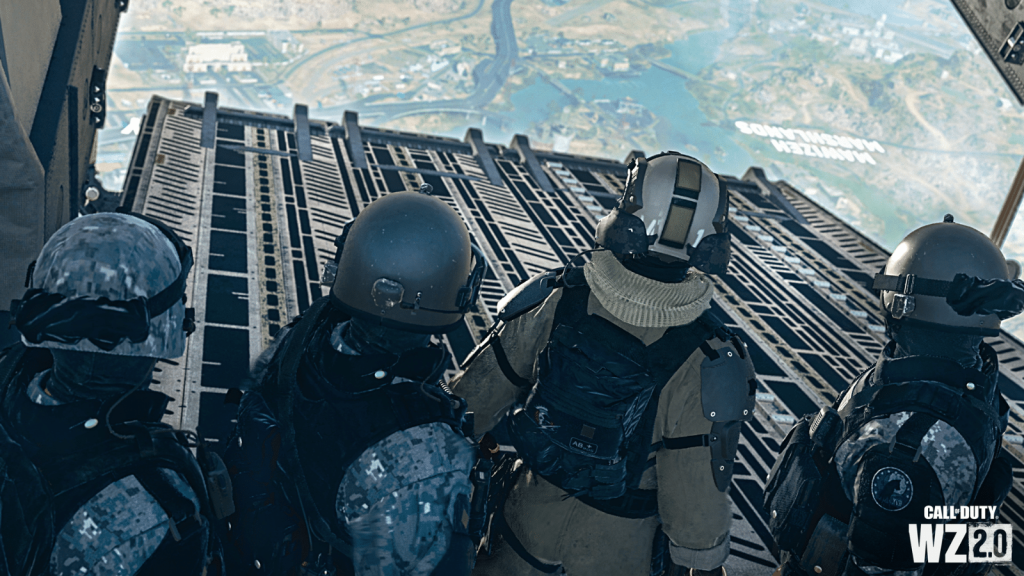 Compared to the original Warzone's Verdansk, Warzone 2.0's Al Mazrah is larger on all sides, with explorable islands (yes, swimming is available!) and towns. More importantly, the new map brings a larger number of drop points, giving you something to do around every corner.
There are also plenty of visual changes. Verdansk's focus was on alpine forestry, while Al Mazrah focuses on desert-inspired landscapes. You've probably used to Verdansk's organic flow, so switching to Al Mazrah will be a noticeably different experience.
2. New Loadouts Systems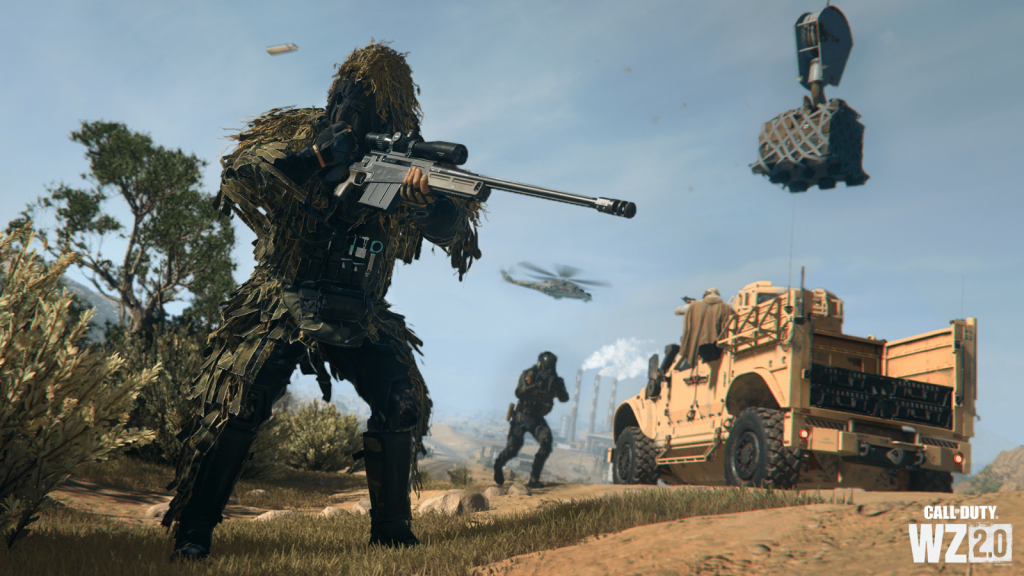 Perhaps the biggest change that Warzone 2.0 brought was the way you can obtain loadouts. You now need to head to "The Shop," where you can buy back teammates, equipment, killstreaks, armor, and plenty more. So, there are no traditional loadouts anymore, as you can now only buy custom weapons before the match.
3. Gulag 2.0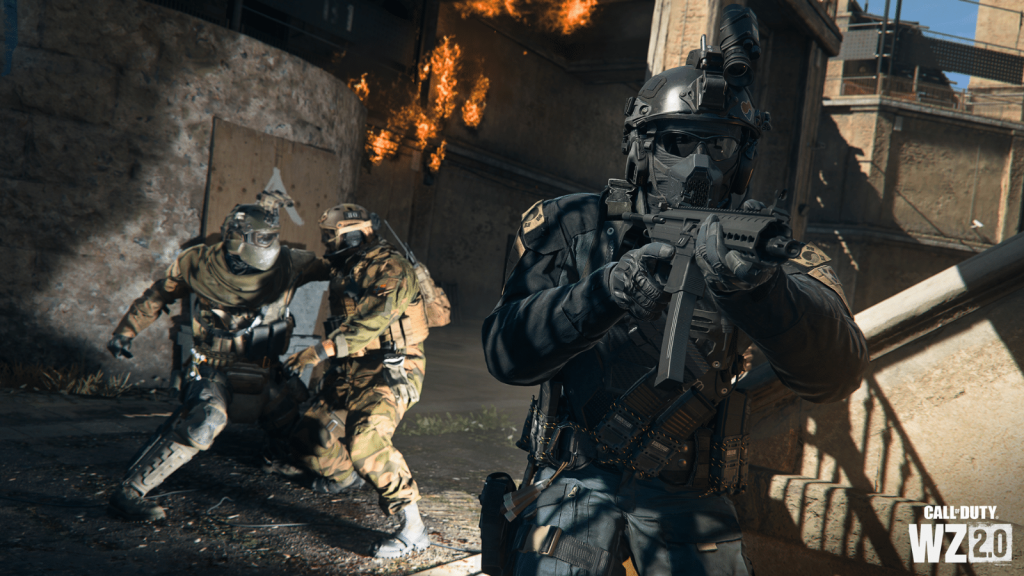 Upon being eliminated, you now end up in the Gulag 2.0 without any weapons. So, you'll need to fight for weaponry by going against another player or an AI enemy. Also, the Gulag 2.0 is now a 2v2 environment, with more effective weapons placed towards the map's center.
There's also a new AI enemy appearing in the middle of the match. More precisely, the Jailer will offer to return all four Gulag prisoners to the Battle Royale, by letting you pick between fighting this enemy together or going for the elimination victory.
4. Price & Availability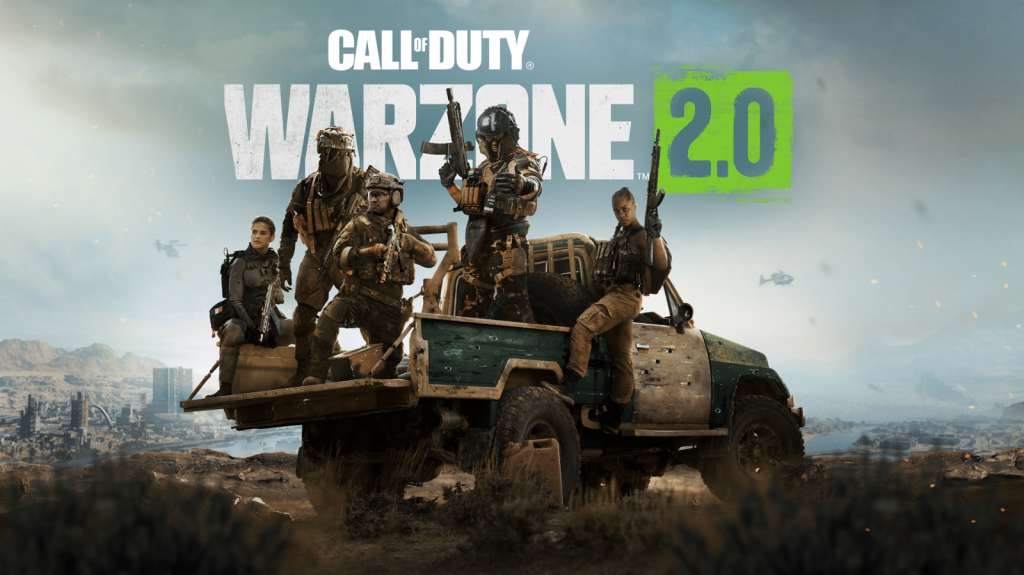 You'll be happy to know that not much has changed in terms of the price and availability of Warzone 2.0 in comparison to Warzone Caldera. You can still play the game on PlayStation, Xbox, and PC (Battle.net or Steam). Also, it comes free of charge.
For more information on what's new, head over to this blog post on the CoD website. And to download Warzone 2.0, use its official website or visit your device's game store.
What Are Bot Lobbies and SBMM?
Call of Duty Warzone uses an algorithm called SBMM to match the players based on their skills and create a team whether you're playing in Caldera, Vanguard, or Rebirth Island. The same algorithm picks not only your squad but also the opponent team members.
This way, winning a game becomes tough as you may get the same level or more skilled players as your opponents. That's why most pro gamers also play some matches with low-skilled players, as a way to increase their rank quickly. That's where Warzone VPN bot lobbies come into play.
A bot lobby manipulates the SBMM formula where the lobbies are filled with low-level players and sometimes bots too. Though the game developers deny this so-called "bot lobby glitch," many players have explored and taken advantage of it to increase their KD ratio.
What to Look For in a Warzone VPN?
When looking for the best VPN for Warzone 2.0 or the best VPN for Warzone Caldera, ensure that you get a sizable list of servers, good speeds, military-grade security, as well as multi-platform support. Here's more information:
1. Sizable List of Servers
This is the first and foremost thing you should consider if you want to find a bot lobby with a VPN. When you choose a VPN with a lot of servers (here are the VPNs with the most servers), your chance of finding a CoD server with the lowest number of players increases. 
And if a VPN provides multiple servers in a single location and covers many countries with its complete server network, it becomes an ideal choice for playing Warzone.   
2. Good Speed and Unlimited Bandwidth
This is the second most important thing you must consider while choosing a Warzone VPN. Most VPN providers fail to render good speed as your gaming traffic takes a longer path before it reaches the game server. 
So, in that case, using an advanced, super-fast protocol like WireGuard is a must to help you enjoy uninterrupted gaming sessions. Hence, make sure the VPN you're choosing will mandatorily use such a lightweight protocol and connect you to the game servers in seconds. 
3. Zero-Logs Policy
Most premium VPN services follow a strict no-log policy (check out the best no-logs VPN), which safeguards your personal details from any third party. Under this policy, a VPN never keeps track of your browsing activity or stores your browsing history. 
So, if you're accessing Warzone from a region where it's blocked, your network admin or the government will never know about it. That's why choosing a VPN that keeps absolutely zero logs is important to enjoy complete privacy. 
4. Military-Grade Security
If you stream your gameplay online, you may be susceptible to DDoS attacks or swatting, so it's better to keep your sensitive details safeguarded before you get into uninvited trouble.
A VPN with AES-256-bit encryption keys can keep your traffic data non-decodable to third parties, hence you get concrete online security.
Choose a VPN that provides this military-grade encryption and masks your real IP with a virtual one. That's how even your ISP won't be able to identify your online traffic, so you'll bypass ISP throttling and enjoy longer gaming sessions.
5. Multi-Platform Support
This is a very important feature to check before getting any Warzone VPN because you might want to play the game safely on your PC, Playstation, or Xbox and access bot lobbies. However, these days most VPN services render multi-platform support. But you need to choose one that can be configured manually on all VPN non-supported devices. 
Alternatively, you can go for the VPNs with the Smart DNS feature to easily spoof your location on gaming consoles. Along with that, make sure the VPN you choose can be installed on routers because that's the ideal way to have VPN connections on all your devices. 
Is VPN Good for Warzone?
Yes, a VPN is good for playing Warzone, as it encrypts your gaming traffic and lets you access easy lobbies (learn more about VPN encryption). So, if you want to play low-competitive matches at times to keep a good KD ratio, using a VPN is the best option.
Alongside that, a VPN restricts your ISP from identifying your online traffic, so you don't face any network throttling, no matter how many long hours of gaming sessions you conduct.
Why Do You Need a VPN for Warzone?
You need the best Warzone VPN you can find to get easier lobbies and increase your stats. Also, a VPN will help you lower your ping and latency, leading to more pleasurable gaming sessions.
We'll remind you that a VPN masks your real IP and spoofs your geo-location to make it look like you're playing Warzone from a different region. 
So, whether you're playing from your school or office Wi-Fi, you can easily sidestep the network surveillance, and your network admin will never see your online traffic. Alongside that, you can bypass regional restrictions in seconds while using a Warzone VPN. 
When it comes to gaming over VPNs, you get all the chances of connecting to the nearest VPN server of the game server. So, your data travels less without any packet loss. In turn, you get to enjoy high-speed gameplay with low latency, zero downtime, and no in-game lag. 
Moreover, most VPNs offer multiple servers in different locations. So, you'll get enough options to find and connect to the server with fewer users (which is how you can find Warzone VPN bot lobbies, as explained above). 
Since a VPN encrypts your data, there are no chances any hacker or envious gamer can stalk you or flood your system with a bunch of requests to accomplish a DDoS attack. Hence, you can stream your gameplay on any platform without worrying about your security. 
Can I Use a VPN with Call of Duty Mobile?
Yes, you can definitely use a VPN with Call of Duty Mobile. In fact, you're advised to do so, especially when you're traveling to a country where this game is banned.
Yes, countries like China, the UAE, and Vietnam block CODM. So, whether you're a resident or just traveling to any of these countries, you need a VPN to keep playing the game from any corner of the world. 
However, Call of Duty Mobile bans users who violate their rules with a VPN. So, you must check out their policy in case you use the VPN to take advantage of limited-time offers that are not available in your region. Also, for unique weapon camos and characters, consider going through their terms and conditions before using a VPN.
Best VPN Server Location for Bot Lobbies in Warzone
To find the best VPN server for Warzone, you need to think of your time zone, the distance between your physical location and Warzone's data centers, and a few other things. So, let's explain everything from scratch.
When it comes to your time zone, know that most players engage with Warzone in the evening hours. That's when the game can easily pair you with more skilled opponents. So, if you're in the US and play in the evening, connect to a VPN server location in Europe since it'll be morning there (fewer players will be there, which means you'll encounter bot lobbies more easily).
Also, you don't want to connect to servers too near or too far from your physical location. Your ping plays a role in Warzone's SBMM algorithm, so you don't want it to be too low (you'll meet more skilled players) or too high (your game will start to lag). So, pick a server whose ping won't go over 100ms, which can still be a server on another continent.
Finally, it's also wise to pick a country where Warzone doesn't have a large footprint. It's said that countries like Egypt and Singapore are good locations to find bot lobbies. If you're in the US, go for servers in Egypt and in the Middle East. If you're from Europe, pick a server in Singapore.
Can You Get Banned for Using a VPN on Warzone?
Yes, you can get banned from Warzone for using a VPN in the wrong way. If you only use it for bypassing geo-blocks or getting impenetrable online security, you're free to do that. 
But in case you use it for accessing cheats, new skins, camos, or different game modes, you'll definitely be banned from playing Warzone.  
However, keep checking for updates on CoD: Warzone's rules and regulations to avoid losing access to your account. Also, make sure you're using the best VPN for Warzone VPN you can find and afford, under their terms and not violating anything.
Does a Warzone VPN Improve Ping?
Yes, a Warzone VPN improves ping. A dedicated gaming VPN ensures your gaming traffic flows through a separate and safe path that decreases the latency and establishes a quick connection between your VPN server and the game server. 
Since your traffic gets routed through a separate path, it doesn't face any network congestion or bottleneck. In turn, you get to have an enhanced gaming experience and so fast connection that you never miss a shot or fail to spot any enemy. 
Along with that, when you use a VPN with a good count of servers, it allows you to avoid the busy game servers and find one with the lowest number of users. So it's obvious your online traffic won't wait in the queue, and you'll get an improved ping time.
Warzone Not Working With VPN - How to Fix?
Though it's quite a rarity for Warzone not to work with a capable VPN, still, if you ever come across such a situation, consider trying this:
Switch to Another VPN Server: Your Warzone VPN should give you plenty of server locations to choose from, which means you need to be careful about which server you pick. For example, a server on the other side of the world can increase your ping and latency. So, try to stick to server locations in countries that are up to 8 hours ahead of your time zone.
Switch to Another VPN Protocol: Most VPNs come with OpenVPN or WireGuard enabled by default. However, make sure to inspect your VPN's settings to check what other protocols are on offer. Those are typically faster options, so it's worth trying them out.
Update Your Software: Make sure to always use the latest available version of your Warzone VPN. Also, enable auto-updates on your device, making sure you have the latest version of CoD Warzone as well.
Use a Wired Connection: To get every last bit of speed out of your VPN, we recommend going for a wired connection. So, connect your device to your router via Ethernet, pick a VPN server that's not too far away, and you should be good to go.
Restart Your Router: At times, networking issues can cause problems with VPNs. So, you should try restarting your router. Unplug it, keep it unplugged for about 30 seconds, and then plug it back in.
If you face any problem with the speed of your VPN, check our complete guide on how to speed up a slow VPN.
What's NoLag VPN? Is It Worth Paying For?
"NoLag VPN" is a VPN that specializes in optimizing your Web connection when playing Call of Duty games (it supports CoD Warzone Pacific & Vanguard). It's not a fully-featured VPN service, as it's optimized only for lowering your ping and giving you access to easy lobbies.
That might sound enticing overall, but know that NoLag VPN can't really replace a fully-featured Warzone VPN. Any capable VPN that works with Warzone encrypts your connection using high-end encryption, protecting you from DDoS attacks. Also, VPNs typically have more servers than NoLag VPN, giving you more options regarding picking a well-performing server.
Also, NoLag VPN works on PCs only. All of the recommendations in this guide to the best VPNs for Warzone also have that option. However, they're also compatible with game consoles such as Xbox and PlayStation, and they work on your mobile device as well.
Let's not forget to mention that regular VPNs are more capable than NoLag VPN. For example, they help you unblock streaming sites and watch content restricted in your area (learn more about the best VPN for streaming).
Considering that NoLag VPN's price is only slightly lower than that of a capable VPN service, we believe it's not worth its price overall.
If you're on a budget, our guide to the best VPN deals will help you save quite a lot while also giving you more than what NoLag VPN could give you.
Can I Use a Free VPN for Warzone?
Yes, you can use a free VPN for Warzone - but know that free VPN services won't get you very far. They'll likely increase your ping and latency, causing problems when playing Warzone. So, that's why we don't recommend using free VPNs for Warzone or gaming in general.
Aside from causing problems with lag and latency, free VPNs come with limited bandwidth and slow performance. So, the best you can expect is to get a few hours of gameplay time per month. As you can see, all those are pretty rigorous restrictions.
You'll want your Warzone VPN to be fast enough to support online gaming. That said, it must offer servers whose ping values won't get too high, causing your game to lag. That's why our strong recommendation is to use a proven (premium) VPN for CoD Warzone, such as ExpressVPN.
Still, if you really wish to give a free VPN a try, here's the best free VPN for Warzone.
Final Thoughts
Using a capable and optimized Warzone VPN can change the way you experience this game. Aside from letting you get bot lobbies and bypass the SBMM Warzone algorithm, you'll also get to optimize your Web connection and make it more gaming-friendly.
However, remember that not every VPN is capable enough to keep your ping and latency under control. That's why we recommend using ExpressVPN, as it offers concrete security and good reach when it comes to accessing Warzone VPN bot lobbies in other countries.
So, without any doubt, ExpressVPN is the best VPN for Warzone 2.0 as well as the best VPN for Warzone Caldera available today - and we're sure it'll make you happy.
FAQ
Is Warzone 2.0 Free to Play?
Is Warzone 2.0 Worth It?
Yes, Warzone 2.0 is worth it. Even though the original Warzone is still available, the next iteration brings many changes, keeping the overall experience fresh. Also, you can expect plenty of new content in Warzone 2.0 and regular updates, while the same can't be said for the original.
Does Warzone 2 Replace Warzone?
No, Warzone 2 doesn't replace Warzone (now known as "Warzone Caldera"). Those two are separate and independent games, both available free of charge.
Can You Still Play Old Warzone After Warzone 2.0 Update?
Yes, you can still play the original version of Warzone, as Warzone 2.0 is a separate game. The original version is now known as "Warzone Caldera."
Can You Use a VPN on Warzone?
Of course, you can use a VPN while playing Call of Duty: Warzone.
CoD players often complain about lags and delayed gameplay; using a VPN will help you circumvent such issues and play smoothly on any network. If you're traveling to a country where this game is banned, a VPN can unblock Warzone.
Is a VPN Worth It for Warzone?
Yes, a VPN is really worth it for Warzone (and other online games). That's because a VPN helps you optimize your ping and latency, and gives you access to bot lobbies while protecting you from DDoS and other malicious attacks.
Can You Use a VPN on a Console for Warzone?
You can't use a VPN directly on a console, as those devices don't support VPN software. So, you'll need to set up a VPN on a router - letting you use it with games like Warzone.
What's the Best VPN for CoD: Warzone?
ExpressVPN is the best VPN for Call of Duty Warzone. It has gaming-optimized servers in 90+ countries that render high-speed performances and concrete protection.
Thus, you get an enhanced gaming experience. This VPN also follows a strict no-log policy to keep your web activity safe from your ISP and government agencies. That's why we strongly recommend you get an ExpressVPN subscription for CoD Warzone.
Does ExpressVPN Work on Warzone?
Yes, ExpressVPN works on Warzone without any issues. It's our #1 recommendation as it's ultra-fast, optimized for gaming (keeps your ping and latency in check), and has servers in 90+ countries.
Does NordVPN Work on Warzone?
Yes, NordVPN works on Warzone. It gives you over 5,000 servers in 60 countries, so you can find a nearby server that keeps your latency under control. We highly recommend it.
Which Countries Play Warzone the Most?
Warzone is quite popular worldwide. Still, there are 5 countries that have the majority of registered players. Those are - The US, China, the UK, Brazil, and Germany.
What Is the Best Time to Play Warzone?
In general, "morning lobbies" are easier since those sessions don't have too many players, increasing your chances of encountering easier-to-handle opponents.
On top of that, you should aim to connect to CoD servers in countries where there aren't too many players. So, if you're in the US for example, you can use a VPN to connect to a server in Germany in the early hours of the morning (based on Germany's timezone).
Is It Safe to Use a NoLag VPN for Warzone?
No, it's not safe to use NoLag VPN for Warzone. First of all, NoLag is not really a VPN. It doesn't encrypt your online traffic and logs your data on all servers.
So, you can't bypass geo-restrictions anonymously. But, if you're using it only to avoid the SBMM Warzone algorithm and get into easy bot lobbies, you can make use of it.
That's all! Now you know about the best VPN for Warzone. If you have further queries, drop us a comment through the below button. Thanks for reading!