Tired of not being able to watch ESPN Plus outside the US? Then you came to the right place! We know how tricky it can be to access ESPN+ from abroad, but we also know a handy trick that'll help you do just that. Yes, we're talking about VPN services, which come with the ability to change your IP address and make it look like you're somewhere else. Here's everything you need to know.
Where Is ESPN Plus Available?
At the moment, ESPN Plus is available in the United States only. Also, there are no reports of whether ESPN+ might become available internationally at some point, which is hard to imagine as acquiring the needed broadcast licenses would prove to be very tricky.
When it comes to ESPN fans from outside the US, they can rely on ESPN Player instead. Still, ESPN Player comes at a higher cost while missing plenty of the content available through ESPN Plus - so it's not actually a viable alternative.
With that said, if you have an ESPN Plus subscription, or even if you don't have one, there's a way to access that media streaming service from anywhere. So, keep on reading.
How to Watch ESPN Plus Outside the US (While Traveling / If You're Subscribed)
If you've already subscribed to ESPN Plus while in the United States, the only way to continue to watch it abroad is by using a VPN service. This procedure is quite straightforward, so here's what you need to do.
1. Make sure to use a reliable VPN. We recommend subscribing to ExpressVPN.
2. Once you find yourself on ExpressVPN's site, select 'Get ExpressVPN.'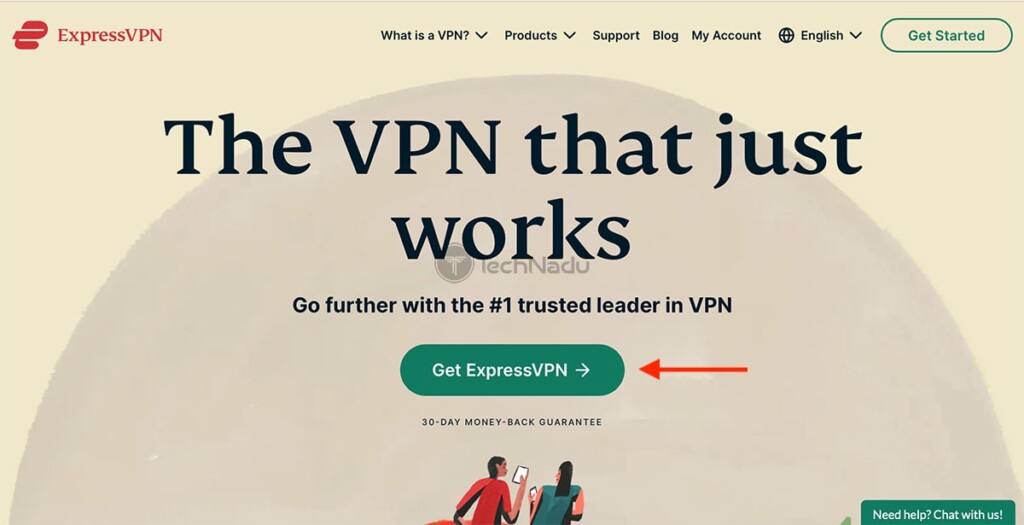 3. Then, select a subscription plan (a long-term one will help you save big).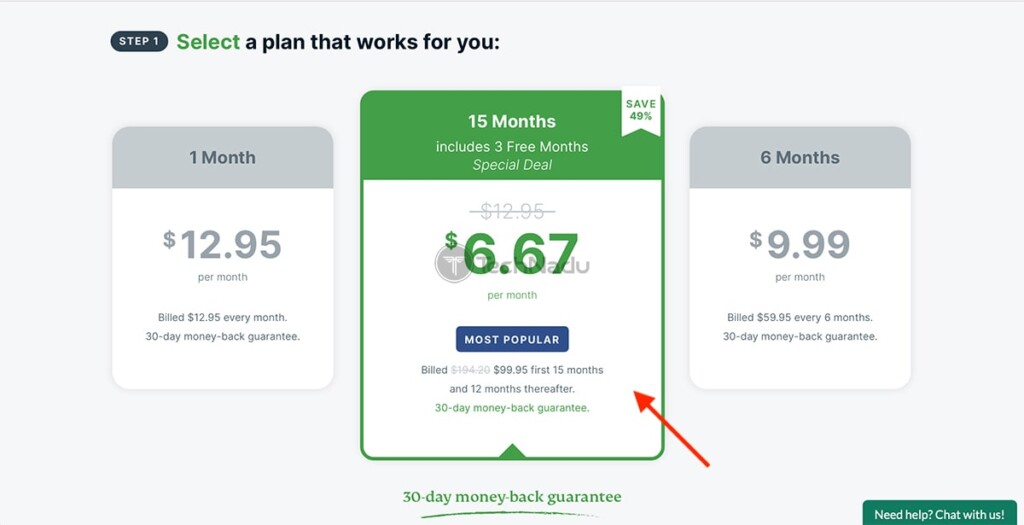 4. Provide your email address and proceed to pay for your new subscription.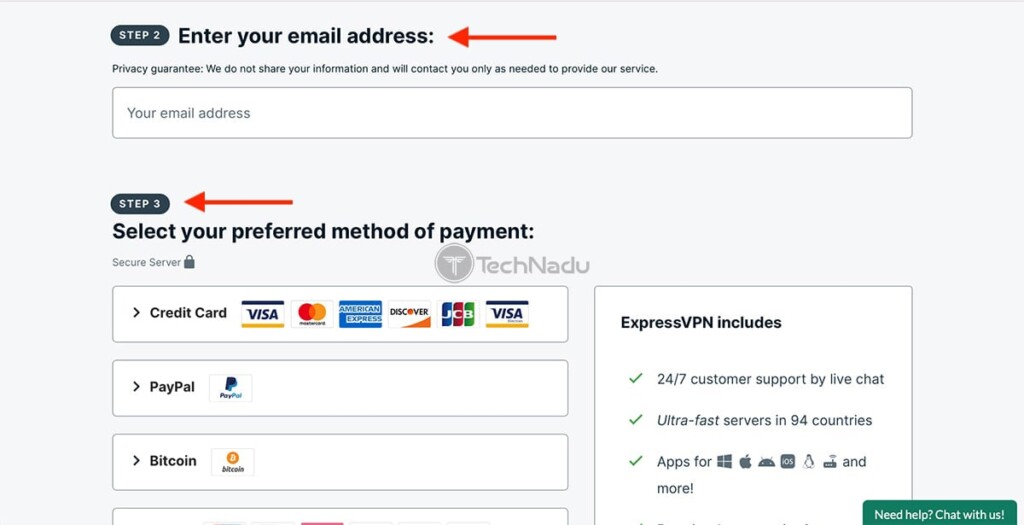 5. Expect to receive a confirmation email from ExpressVPN once done signing up.
6. This is when you need to set up ExpressVPN on your device(s).
To unblock and watch ESPN Plus outside the US, you will always need to connect to an ExpressVPN server first. That means that ExpressVPN must run in the background as long as you plan to use ESPN Plus. With that said, know that you'll get five simultaneous connections, which means that you can install this VPN on multiple devices.
7. Open the ExpressVPN app and go through its initial setup.
8. You should be looking at the VPN's home screen right now (ready to connect).
9. Select the button below the ON/OFF switch. A new window will now appear.
10. Once you pick 'United States,' double-click on any server from that country.
11. After a few moments, ExpressVPN's interface will turn green.
12. Lastly, feel free to access ESPN+ and log in to your account. That's it!
Keep in mind that you can use ExpressVPN to unblock ESPN+ on any of its supported devices. However, based on our experience, doing that via ESPN's website is perhaps the easiest way to go. When it comes to ESPN's apps, you might have to try several servers until you find the one that can unblock the media streaming service.
How to Watch ESPN Plus Outside the US (If You're Not Subscribed)
You might think that it's impossible to subscribe to ESPN Plus from outside the US - but you're wrong. To do that, you need a capable VPN service, as well as an Android or iOS/iPadOS device. Let's show you how to both subscribe to and access ESPN+ from outside the US.
1. Get a powerful VPN, which means that you need to subscribe to ExpressVPN.
2. Once you visit ExpressVPN's website, make sure to click on 'Get ExpressVPN.'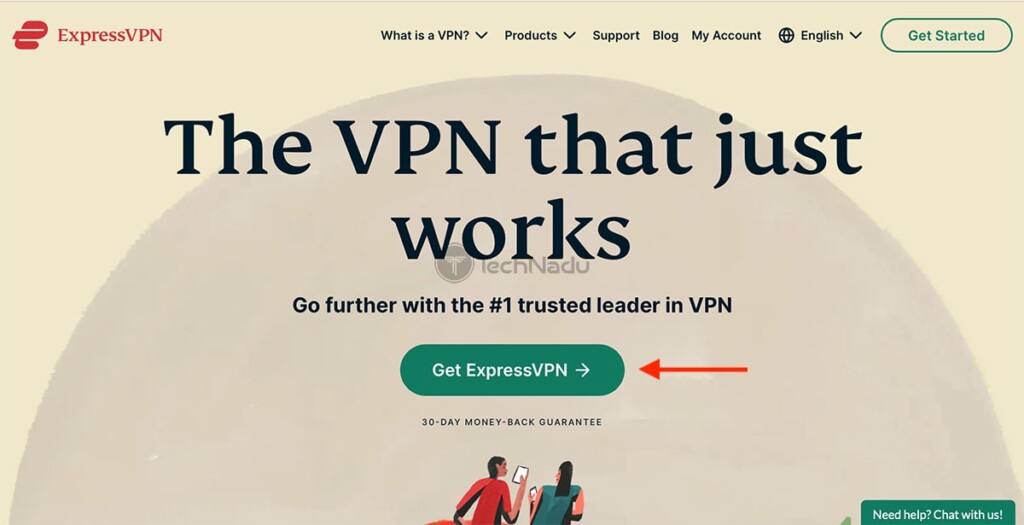 3. Pick a subscription, enter your email address, and pay for the chosen plan.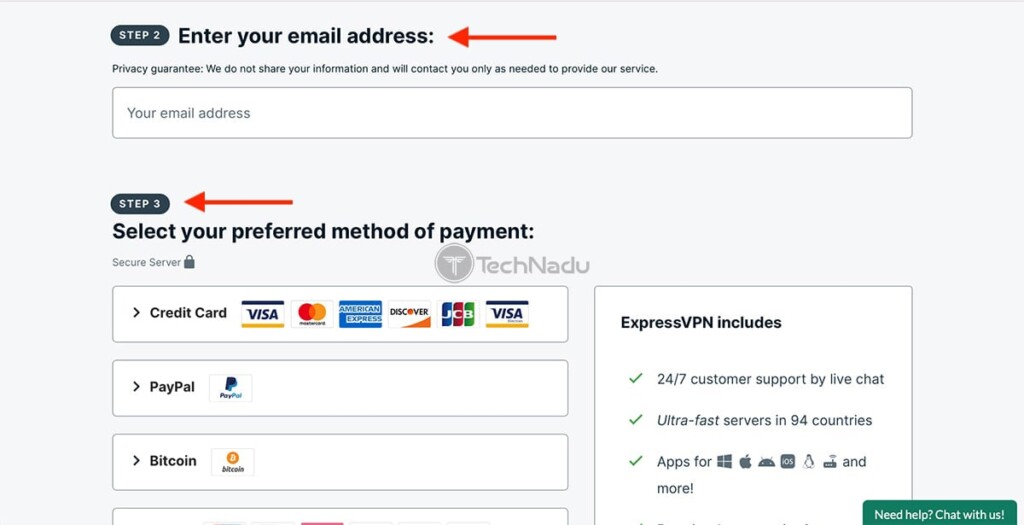 4. You'll get a confirmation email from ExpressVPN once done. So, check your inbox.
5. Now, make sure to download and set up ExpressVPN on your device(s).
Keep in mind that you can subscribe to ESPN Plus (if not in the US) only via Android or iOS/iPadOS devices. So, make sure to install ExpressVPN on your smartphone or tablet. However, once you get your subscription, you can use ExpressVPN on any of its supported devices to unblock ESPN Plus (on the Web, via media streaming devices, and similar).
6. Ensure that you have a Google account or Apple ID set to 'United States.'
7. You can also create a new Google account or a new Apple ID, from scratch.
To best way to ensure that you have a US Google/Apple account is to create one from scratch. However, make sure to have ExpressVPN active in the background while doing that (you need to connect to a US server first, to be more precise).
Also, Apple will ask you for a US address. For that purpose, you can use a US address generator (as any US address should do the job). Google might not ask for an address, which is why it's important to have ExpressVPN running in the background. Since you'll have a US IP address, you will automatically get a US account.
8. Then, make sure to log in to your new account on your device.
9. Before you proceed, you also need to add funds to your account, using a gift card.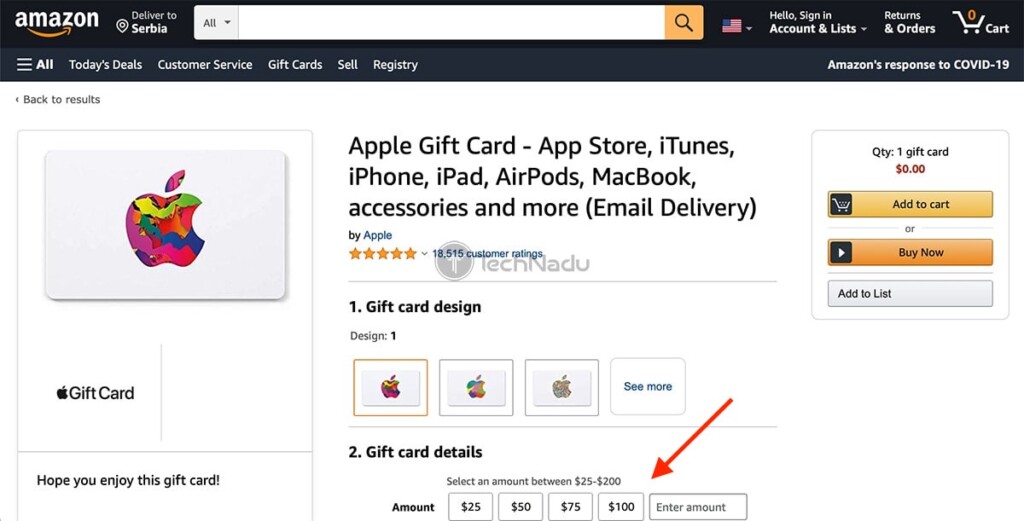 We recommend using Amazon to purchase a Google Play Store or Apple gift card. You can pick any amount - but make sure to have enough money for the subscription you plan to use. ESPN Plus costs $5.99 monthly or $59.99 annually.
10. Here's how to redeem your gift card on Android or iOS/PadOS devices.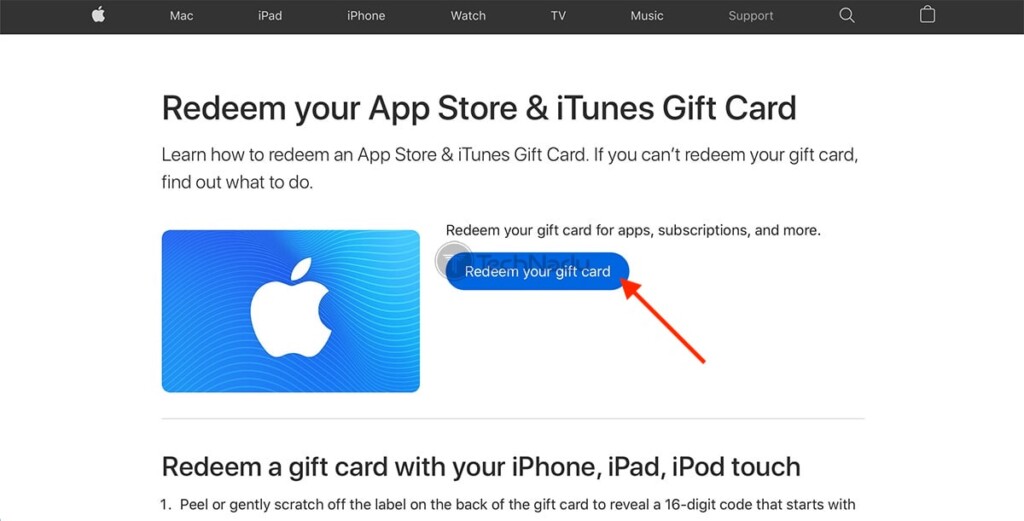 11. Now, make sure to launch ExpressVPN. Go through its initial set up procedure.
12. Tap on the button below the ON/OFF switch. A new window should appear.
13. Once you select 'United States,' connect to any server in that country.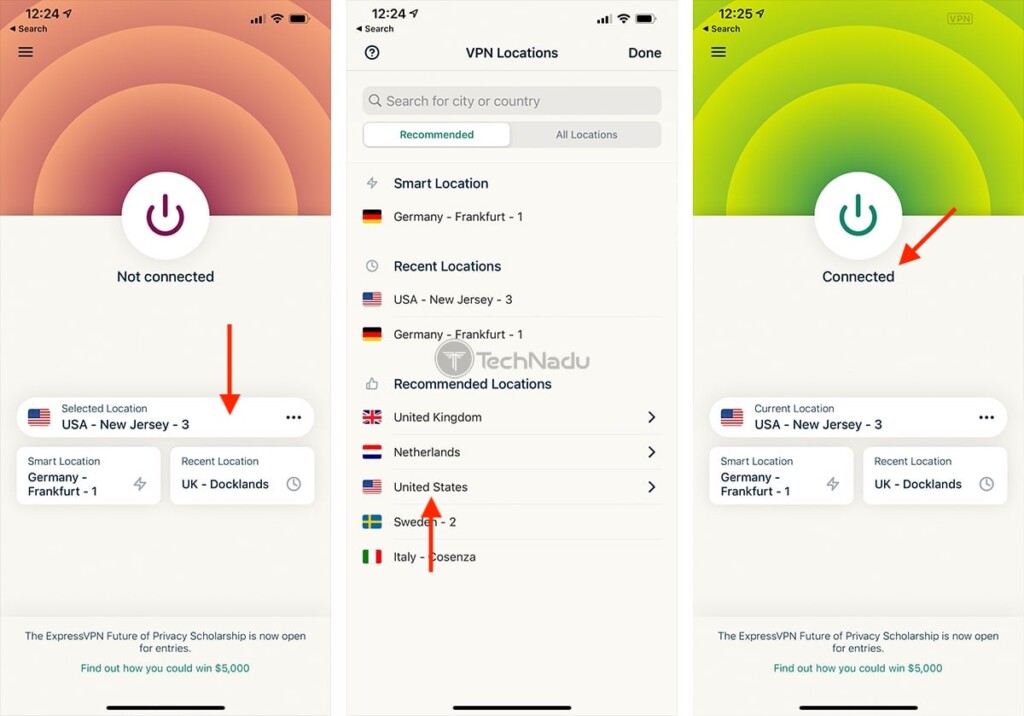 14. Wait until ExpressVPN's interface turns green - indicating that you're connected.
15. Next, download the ESPN app on your Android or iOS/iPadOS device.
16. Launch the app - and make sure to refuse giving any location-related permissions.
17. Once you get to ESPN app's interface, select the 'ESPN+' tab.
18. Tap on 'Sign Up Now,' pick your subscription, and pay for the chosen plan.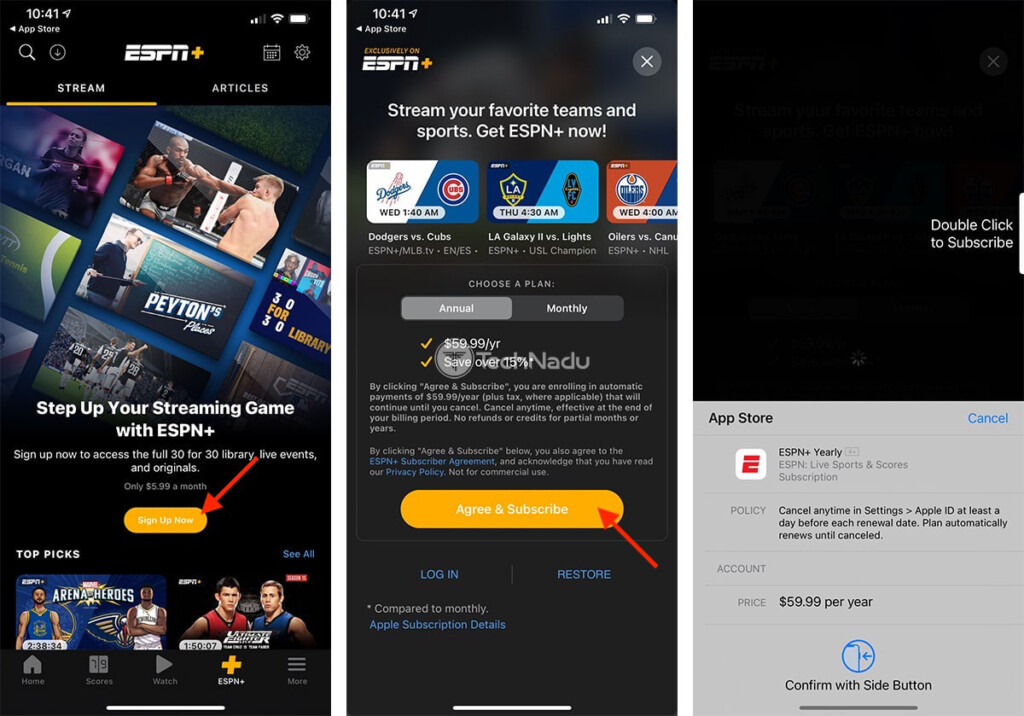 19. That's it! You now have full access to ESPN Plus, even from outside the US.
What's the Best VPN for ESPN+ in 2021?
After rigorously testing over 60 VPNs, we came to the conclusion that these are the best 5 VPNs that let you watch ESPN Plus outside the US without any issues.
1. ExpressVPN - Most Capable VPN Overall
In all our tests, ExpressVPN always came on top. It's easy to see why - the provider has a huge server network, offers very fast speeds and apps for most devices, and unblocks ESPN+ 24/7 without any issues.
On top of that, you also get unlimited bandwidth and support for up to five simultaneous connections. You can binge any sports you want on most of your devices - all without data caps getting in the way of your streaming!
ExpressVPN also has a neat feature - split-tunneling. It lets you force their apps to only encrypt traffic from ESPN Plus. That way, you're likely to get faster connections. And to top it all off, this provider offers 24/7 live chat support and a no-questions-asked 30-day refund policy.
To find out what else makes ExpressVPN our top pick, check out our in-depth review.
2. CyberGhost VPN - Best Optimized ESPN+ Unblocker
On top of having thousands of fast servers, CyberGhost VPN actually has a dedicated ESPN+ streaming server. That means it's a server that refreshes its IPs more often. That way, ESPN+ is less likely to detect and block the VPN.
What's more, to further improve your odds of avoiding detection, CyberGhost VPN gives you the chance to use private dedicated IPs. Besides that, you also get unlimited bandwidth, up to seven parallel connections, cross-platform support, and professional 24/7 support through live chat.
Plus, CyberGhost VPN is pretty much a risk-free buy. Why? Because they have a 45-day money-back guarantee (for long-term plans)!
If you'd like to read more about this provider, please read our review.
3. Surfshark - Best Multi-Device VPN Service
Maybe you want to watch ESPN+ outside the US on over ten devices. Or maybe you want to save money and share your VPN subscription with other people - friends, family, or work colleagues.
Either way, Surfshark will be perfect for you. This provider offers unlimited parallel connections, meaning you can set up the service on as many devices as you want!
And as if that weren't enough, this provider also offers high-speed servers, unmetered bandwidth, and user-friendly apps for most platforms. What's more, they have a no-questions-asked 30-day money-back guarantee and 24/7 support through live chat.
If you'd like to see how well Surfshark performs in our tests, please check out our review.
4. NordVPN - Best for Top-Notch VPN Security
NordVPN offers everything you need to unblock and stream ESPN+: tons of servers, fast speeds, unlimited data, cross-platform compatible and easy-to-use apps, and up to six parallel connections.
But NordVPN also features high-end security and privacy on top of that. Like all VPNs on this list, this provider doesn't keep logs and uses powerful encryption. Still, NordVPN doesn't stop there. They also offer obfuscation, access to a colocated network, a cybersecurity feature that blocks malicious ads and domains (called CyberSec), and Tor over VPN traffic support.
Not only that, but you can also pair up your NordVPN subscription with two of their services: NordLocker (capable file encryption) and NordPass (a secure password manager).
And if you ever encounter any issues, their support reps are ready to help you 24/7 through live chat. And yes, your payments are covered by a 30-day refund policy.
In case you'd like to see NordVPN in action, please follow this link to read our review.
Want a VPN that lets you watch ESPN+ outside the US while offering you access to a huge network at the same time? You can't go wrong with PIA, then. Their network is immense, with thousands of servers in the US alone!
Furthermore, PIA offers excellent streaming. They have user-friendly apps that work on most devices, unmetered data, fast speeds, and split tunneling (so you can fine-tune your ESPN Plus speeds).
Best of all - you get support for up to ten parallel connections. Safe to say, you'll have no problem watching ESPN+ on any device you want (or sharing the subscription with your family members). Other than that, PIA offers round-the-clock support (live chat is available) and a 30-day money-back guarantee.
Want to learn more about this provider? Go ahead and read our hands-on review.
How Do VPNs Unblock ESPN Plus Outside the US for You?
They stop the site from seeing your IP address. That's all there is to it. Without your IP, ESPN+ won't know what country you're from, so it won't trigger geo-blocking error messages.
But what does ESPN+ see if your IP address is basically "invisible?" Well, it sees the VPN's IP - specifically the address of the server you're connected to. If it's a US server, the site will see a US IP address. Due to that, ESPN+ won't geo-block your access.
Can ESPN Plus Block Your VPN?
Yes, that can happen. ESPN+ might use geo-location services and automated scripts to detect and blacklist VPN IPs.
But if you use the VPNs that we listed above, that shouldn't really happen. Those providers refresh their IPs very often, so ESPN+ can't detect them.
Still, if you do experience issues with ESPN+, ask the provider's support reps which specific server to use to unblock the site.
FAQ
What Is ESPN Plus?
ESPN Plus is a subscription-based streaming service that works as an add-on to existing ESPN content. It offers access to exclusive on-demand videos, live games, and exclusive written articles (formerly known as ESPN Insider).
What's the Difference Between ESPN and ESPN Plus?
ESPN Plus doesn't have a separate app since it exists within the existing ESPN app. However, ESPN Plus is a separate streaming service, different from ESPN, ESPN2, or ESPNews. It offers thousands of exclusive live events, original TV shows and lets you purchase UFC PPV events.
What Devices Are Compatible With ESPN Plus?
The service works across Web browsers, the ESPN app, and other platforms, as listed just below.
iOS (iPhone, iPad)
Apple TV
Android
Chromecast
Roku
PlayStation
Xbox
Samsung Smart TVs
Oculus Go
Fire TV
What Can I Watch on ESPN Plus?
The platform has everything you need if you're bored of the existing ESPN content - live NHL, MLS, and MLB games, UFC, thousands of live college games, PGA golf, international soccer, lacrosse, rugby, cricket, and tennis.
Besides that, you also get original shows: documentaries (30 for 30), replays of historic NFL games, and game recaps and analyses.
How Much Does ESPN Plus Cost?
At the moment, ESPN Plus offers two types of subscriptions. If you want to pay monthly, you'll need to pay $5.99. However, you can also pick an annual subscription, priced at $59.99. There are no differences between those two subscriptions - except in their billing period and price.
Can I Pay for ESPN Plus From Outside the US?
Yes, you can pay for ESPN Plus even from outside the USA. However, that option is available only on Android devices, as well as on iPhones and iPads. More precisely, you will need to get a Google or Apple gift card, redeem it using your Google/Apple account, and then you'll get to pay for ESPN+ and other US-only streaming services.
Will Free VPNs Let Me Watch ESPN Plus Outside the US?
In our experience, it's a hit or miss. Some free VPNs might work with ESPN+, but there's no guarantee they'll unblock the site 24/7. The platform will detect these services pretty fast and block them. So, if you plan on using a free VPN, be ready to deal with intermittent access. And slower speeds, too.
What VPN Speeds Do I Need to Enjoy ESPN+?
ESPN+ is a bit needier when it comes to speeds compared to other ESPN services. According to most reviews (like this one), you need at least 25 Mbps or more for enjoyable streaming.
The VPNs mentioned in this article offer high speeds. But if your ISP speeds aren't generous (if they hover around 30-40 Mbps), you might experience some slowdowns. If that happens, please use our guide to optimize your VPN speeds.
So, that would be all on how to watch ESPN Plus outside the US. If you have any questions for us, know that you can always post your comment below. And lastly, thanks for reading!