Disney Plus is perhaps the hottest media streaming platform right now, slowly but steadily becoming available across the world. As could have been expected, you can access and use it on a wide range of platforms – including Apple TV as well. And if you're one of the lucky Apple TV owners, the process of signing-up and using Disney Plus is an incredibly simple one. So, let's talk about how to watch Disney Plus on Apple TV in 2020.
Before we jump to our overview of how to set-up Disney Plus, we have an important note first. You need to have an Apple TV model made in 2015 or later – as older Apple's media streamers aren't compatible with the Disney Plus app. So, if you haven't upgraded yet, now's a good time to consider getting a new Apple TV or Apple TV 4K – if you want to get everything that Disney Plus offers.
Finally, here's how to watch Disney Plus on Apple TV in 5 simple steps: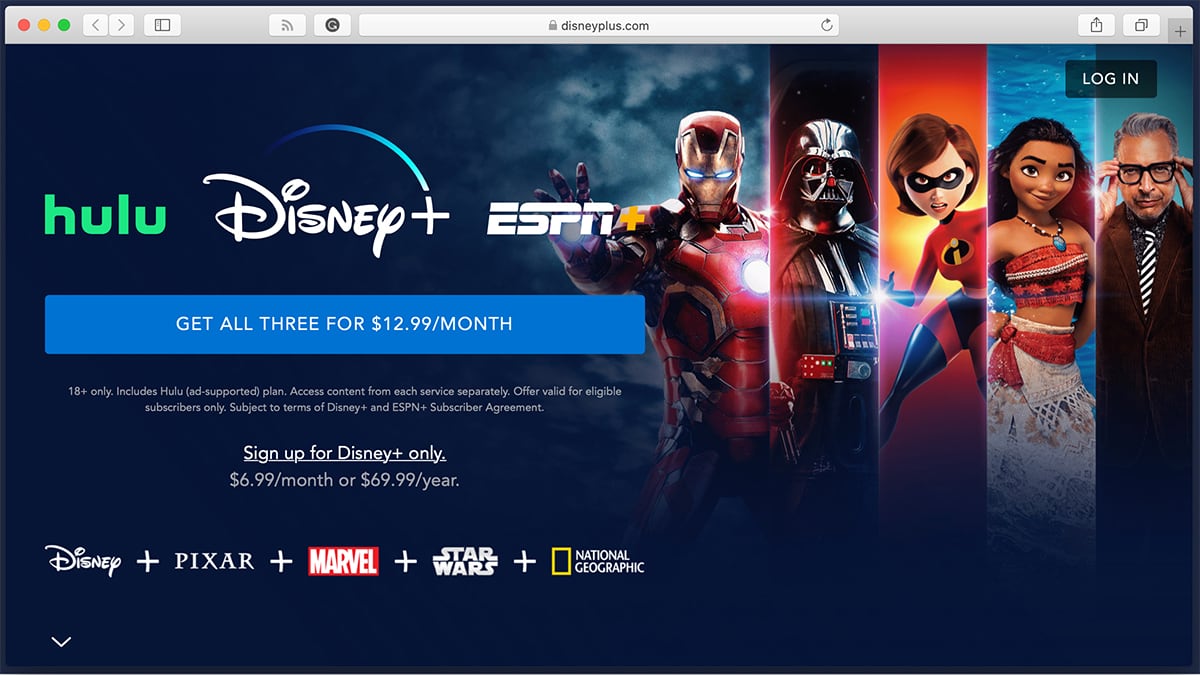 Now, make sure that your Apple TV is powered on and fully booted. Then, proceed to open the App Store by using your remote and clicking on the app's icon from your Apple TV's home screen (the icon looks the same as on your iOS device).
Right now, the Disney+ app can be found on the front page of the tvOS App Store – among media streaming apps. If you can't see it, activate the Search tab, and then use the virtual keyboard to type in 'Disney Plus.'
Once you open the app's overview page, click on the 'Get' button. The Disney+ app will now download and install on your Apple TV. Finally, launch the app. Then, sign-in using your credentials, and you will see the platform's media streaming library.
Choose any TV show or movie and select 'Play.' If you need some suggestions on what to watch, make sure to check our central article on Disney Plus. That's it!
As you've probably heard by now, Disney Plus comes with a sizable library of movies and TV shows you won't find elsewhere. When it comes to some recently released titles, we recommend checking out Disney Gallery: The Mandalorian, Prop Culture, Playdate With Destiny, Dolphin Reef, Disney Insider, and more. As soon as you open the app, you'll see why Disney Plus has over 50 million subscribers already.
Additional Disney+ Set-Up Guides
Once you install the Disney+ app on your Apple TV, you'll still have three available "slots" for using it on additional devices. So, why not install this app on your phone or tablet as well? We're here to help, so check out these freshly updated guides:
And finally, know that our editorial team is always willing to help. In case you have any questions regarding the installation of Disney Plus on Apple TV, make sure to post your comment below. You can be sure that you'll receive a timely response.