Microsoft's Xbox isn't just a lineup of incredibly powerful gaming consoles. Of course, these are primarily used to buy, download, and play games. However, your Xbox can be a central part of your home entertainment setup, considering that it's capable of running media streaming apps. Unsurprisingly, Disney+ is also available on Xbox One consoles as a native application. With this said, we'll dedicate this short guide to teaching you how to watch Disney Plus on Xbox in 2020.
Before we proceed, you need to know that Disney+ is available only on Xbox One consoles. It means that we're talking about the original Xbox One, Xbox One S, and Xbox One X. Older generations of this console are not on the list of supported devices, and frankly, the chances are that you've upgraded your Xbox console by now.
Finally, here's how to watch Disney Plus on Xbox in 5 simple steps:
Before you do anything else, you need to have an active Disney+ subscription. In case you haven't done that already, go ahead and subscribe to Disney Plus. Make use of the provided link and then click on "Sign up for Disney+ only." If you are an existing subscriber then go with Hulu, ESPN+, and Disney Plus bundle to your subscriptions since all three of these come from the same company.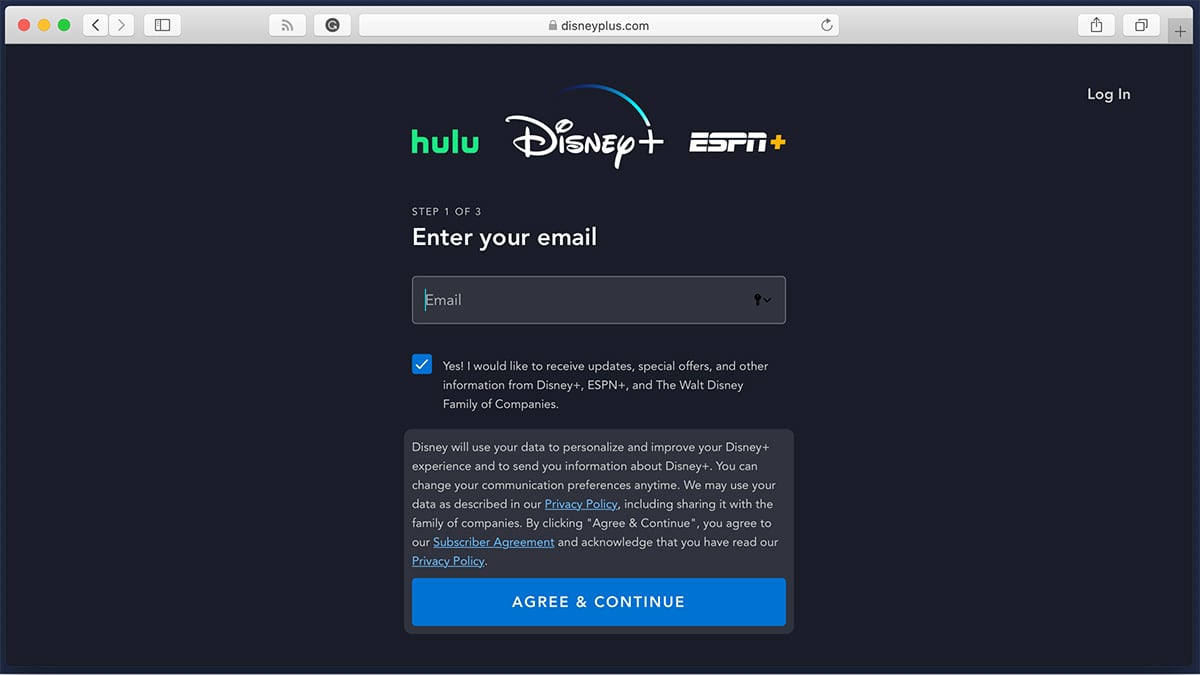 Now, you have two options in front of you. You can visit the Disney+ app on the Microsoft Store using any Web browser or via your Windows Store app (on Windows 10). Then, click on the 'Get' button, sign-in to your Microsoft account, and the app will be installed on your Xbox remotely.
Alternatively, you can install the Disney+ app from your Xbox. So, once you get to your Xbox's Home Screen, press the Y button to bring up the search field. Then, search for 'Disney+' and open the apps' overview. Select 'Get,' and the application will be downloaded and installed. You will get a notification at the bottom of your screen.
Finally, go ahead and open the Disney+ app and sign-in using your credentials. Then, feel free to check out what Disney Plus offers, and you'll see some recently released titles such as Prop Culture, Disney Insider, Playdate With Destiny, Disney Gallery: The Mandalorian, and of course – hundreds of classic Disney movies.
Before we let you go, we have one more useful piece of information. If you have the original Xbox One (released in 2013), you won't get to stream Disney+ in 4K (as this console doesn't support 4K resolution). So, if you've been thinking of upgrading to Xbox One S or Xbox One X, now is the right time. Use the provided link to check for any discounts that might be active right now (via Amazon).
Additional Disney+ Set-Up Guides
Your Disney Plus subscription allows up to four simultaneous streams. We're sure you'll want to use this streaming platform in your home as well as on-the-go, so here are TechNadu's additional guides to installing Disney Plus.
Finally, know that TechNadu's team is at your disposal in case of any troubles. Make sure to post your comment below, and we'll do our best to respond as soon as possible. And of course, enjoy streaming Disney Plus on your Xbox console!