Even though Disney Plus took some time to arrive on Xfinity's platforms, we're happy to report that the wait is finally over. Comcast and The Walt Disney Company have reached an agreement, making Disney+ available on Xfinity. We're sure you can't wait to access this highly popular media streaming service, so we'll talk about how to get Disney Plus on Xfinity.
Requirements for Accessing Disney Plus on Xfinity
It's true that you'll need to meet certain requirements to access Disney Plus on Xfinity. With that said, take a look at those requirements just below.
Disney Plus is available on Xfinity Flex and Xfinity X1.
You need a compatible streaming device with Xfinity Flex or X1 service or a compatible X1 TV Box (the following models are not supported: RNG150, Pace Xi3, Samsung XG2v2, as well as Arris and Pace XG1v1 TV Boxes).
An Xfinity Internet service plan (any plan will do just fine).
A standalone subscription to Disney Plus.
Endless entertainment from Disney, Pixar, Marvel, Star Wars, and National Geographic. Always ad free. Download and Go. Stream Anywhere, Anytime. Exclusive Originals. Sign Up Now. Classic Favorites.
When accessing Disney Plus, this app will show you a warning if you use an incompatible device. That is how you can exchange it on X1 - so make sure to follow the instructions you'll see on your screen. If you don't see any warnings, that means your device is 100% compatible.
How to Watch Disney Plus on Xfinity Flex & X1?
And now, let's talk about how to watch Disney Plus on Xfinity. We'll explain everything from scratch, so make sure to go through the following steps.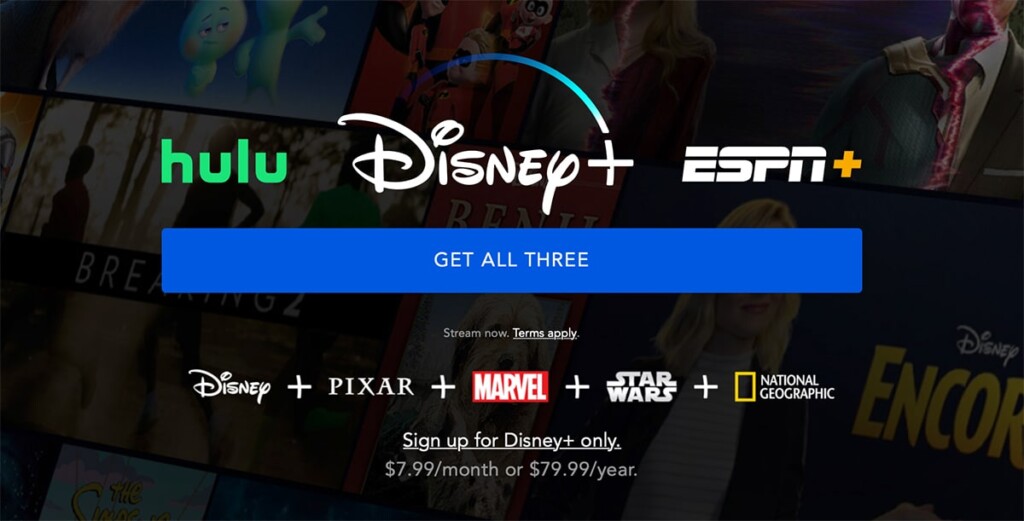 In case you want this streaming service alone, select 'Sign Up for Disney+ Only.'
If you want a Disney Bundle, feel free to click on the button labeled 'Get All Three.'
Disney offers several types of bundles - and these combine Disney Plus, ESPN Plus, and Hulu (at very affordable prices). It's important to note that you'll access those services via their separate (individual) apps. And yes - all those are available on Xfinity as well. Make sure to learn more about combining your Disney+ and Hulu/ESPN+ subscriptions.
Then, proceed to create a new Disney Plus account by first inputting your email address.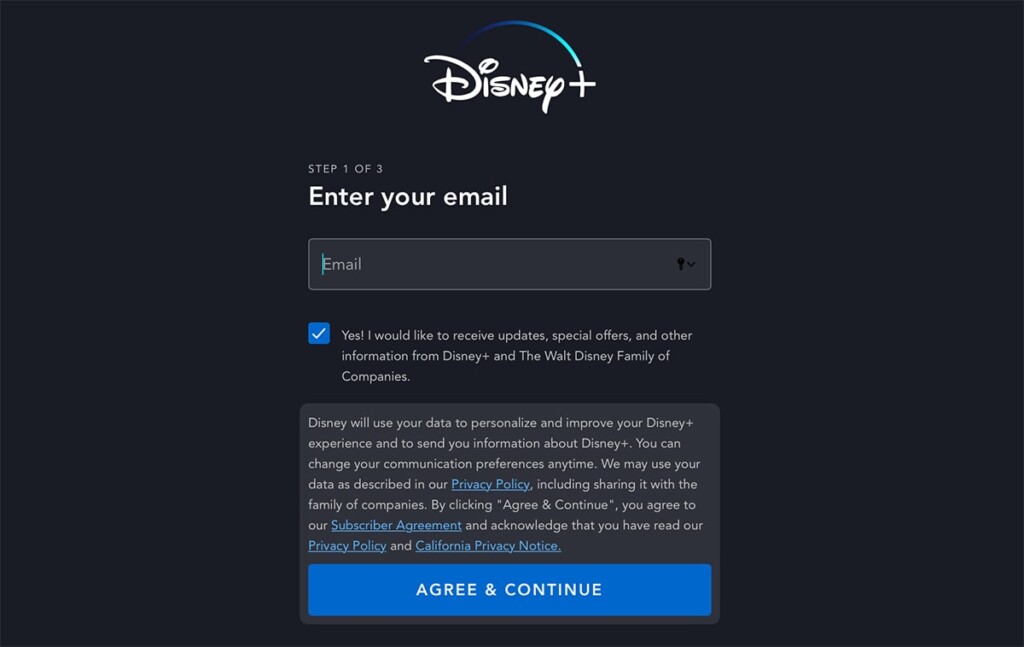 Then, you will be asked to create a password for your new Disney Plus account.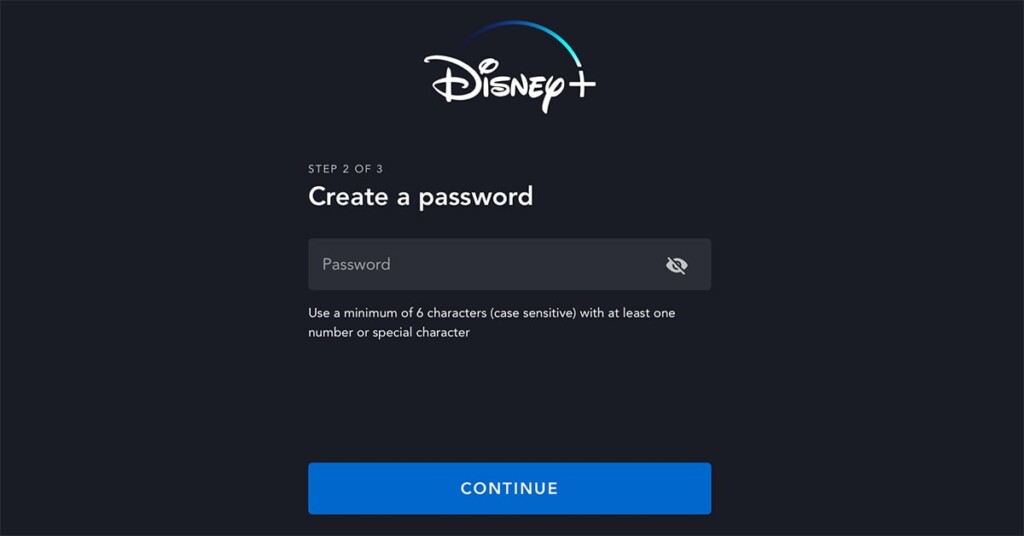 You'll need to input your payment information and pay for the chosen subscription.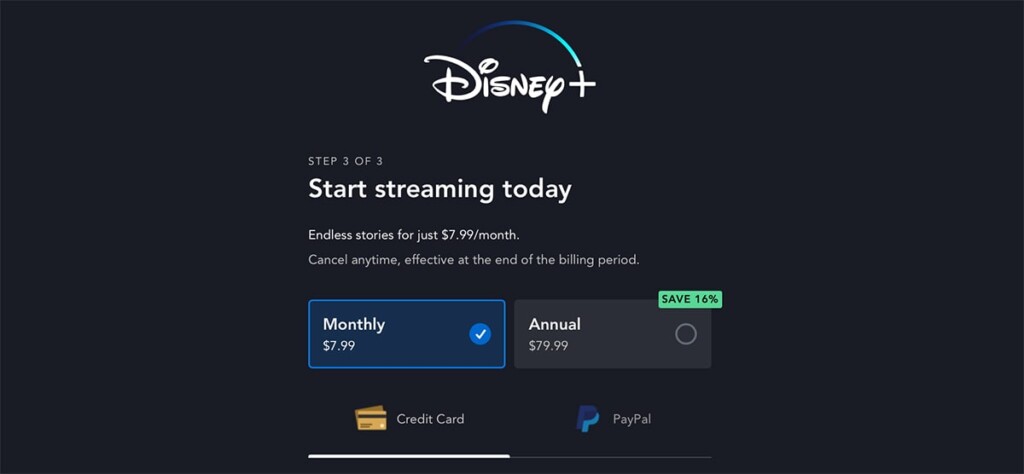 Once done, expect to receive a confirmation email.
Now, make sure to turn to your Xfinity device for the remaining steps.
Press the Xfinity button using your remote controller.
Select 'Apps,' and then find 'Disney+' among the offered Xfinity applications.
Launch Disney Plus and select 'Login.' Input your credentials and access the service.
That's it! From this moment on, you can use Disney Plus on Xfinity without limitations.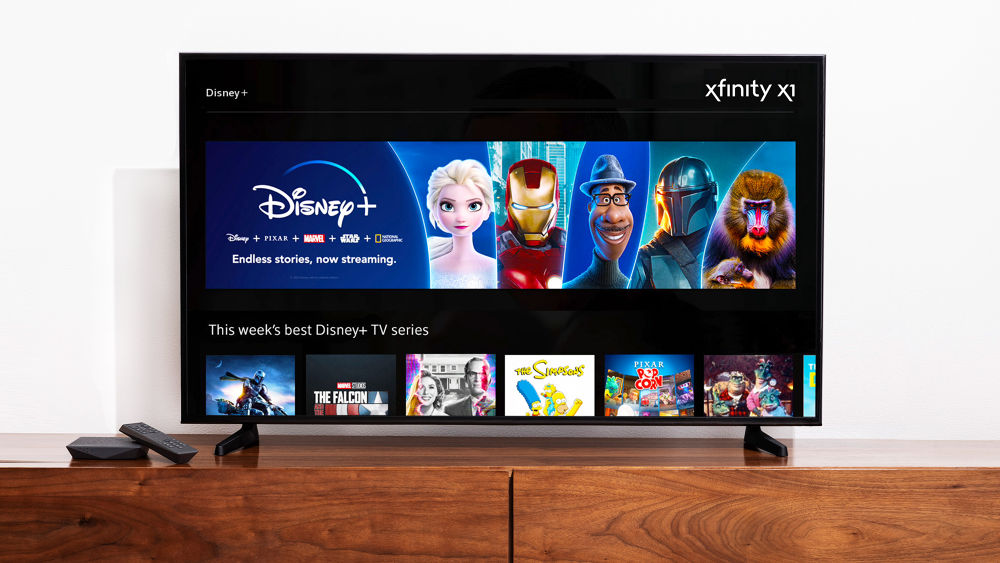 Every time you want to open the Disney Plus app, you'll need to navigate to 'Apps' and open it from there. However, you can also say "Disney Plus" into your Xfinity Voice Remote, which is the quickest way to get started.
In addition, you can also say the name of the movie or TV show you want to watch - such as The Falcon and the Winter Soldier (for example), and your Xfinity device will fulfill your request.
Also, you can install other steaming services like Paramount Plus, Discovery Plus, and Pluto TV on Xfinity devices as well.
How Much Does Disney Plus Cost on Xfinity?
Disney Plus is a standalone subscription service - bringing the same prices across all of its supported devices (and that includes Xfinity X1 and Flex as well). With that said, you can pay monthly - which will cost you $7.99 each month. However, you can also save some money by choosing a yearly plan, priced at $79.99 per year.
Endless entertainment from Disney, Pixar, Marvel, Star Wars, and National Geographic. Always ad free. Download and Go. Stream Anywhere, Anytime. Exclusive Originals. Sign Up Now. Classic Favorites.
As mentioned above, you can also pick a Disney Bundle. There are several options here, with the most affordable one being priced at $13.99/month. That's how you can get Disney+, ESPN+, and Hulu (with ads). If you want Hulu without ads, the price will be $19.99/month.
The Disney Bundle includes Disney+, ESPN+ and Hulu's ad-supported plan. Save 25% when you bundle all three.
I have Xfinity Internet - But I Don't Have Xfinity TV. Can I Still Access Disney+?
Disney Plus is a Web-based streaming service, which means that you need to have a Web connection. In other words, your Xfinity Internet plan will do the job just fine.
However, you also need to have an Xfinity Flex streaming device. That's why it's said that Disney Plus is available on both Flex and X1.
Is There a Way to Order Disney Plus Directly Through Xfinity?
No, you can't order Disney+ via Comcast or Xfinity, as those are two separate companies. Keep in mind that Disney+ is a standalone service, and you'll be paying for it separately from your Xfinity monthly bill.
That also means that using Disney Plus comes without any commitment. You can choose to pay per month or year, and you're free to cancel your subscription at any moment. Canceling your subscription won't get you your money back - as you'll still get to access Disney Plus until the end of your billing period.
Is There a Way to Block the Disney+ App on Xfinity Flex & X1?
Yes, it's possible to block the Disney+ app on your Xfinity. That can be achieved in two different ways. First, you can set a Parental Control PIN on your Xfinity device, which will prompt you to enter that PIN each time you want to access Disney Plus. Alternatively, you can block access to the app via an Application Lock.
Does Disney+ Offer 4K Content on Xfinity X1 or Flex?
Unfortunately, Disney Plus doesn't offer 4K content on Xfinity platforms. Instead, you will get to watch Disney Plus on Xfinity up to HD.
However, keep in mind that Disney Plus comes with a sizable library of 4K content, and that includes Marvel and Star Wars titles. So, if you have a 4K-capable device in your home, you'll want to try using a different device to access this service. So, make sure to read the following segment for more information.
What Other Devices Are Compatible With Disney Plus?
As said earlier, Disney Plus is available on plenty of different types of devices. So, if you have an iOS or Android smartphone or even a gaming console, you can access this streaming app easily. Check out the following Disney+ set-up guides.
That would be all on how to watch Disney Plus on Xfinity. In case you have any questions, know that you can always rely on TechNadu's editorial team. Post your comment below, and we'll respond as soon as possible. And of course, enjoy streaming Disney Plus!