You'd be surprised to know that Disney Plus is available on a huge number of devices. The Walt Disney Company made sure to offer native applications that run smoothly and provide you with a wealth of content. However, to get the most out of your subscription, you'll want to access Disney+ on your large-screen TV. It especially goes for those who want to stream in 4K. So, how to watch Disney Plus on a TV in 2020? Continue reading as we have the answer!
As you can imagine, there are plenty of smart TVs out there. And more importantly, they are powered by different types of platforms and operating systems. However, TechNadu's team offers guides for pretty much every platform supported by Disney Plus, so make sure to read the following segment very carefully.
So, here's how to watch Disney Plus on a TV – covering all major smart TV brands.
Before you do anything else, you need to have an active subscription to Disney Plus. So, in case you haven't done that already, make sure to sign-up for Disney Plus. The provided link will take you to the streaming platform's website, where you need to select 'Sign up for Disney+ only" if you only want this media streaming platform. If you have a Hulu and/or ESPN+ memberships, you can add these to your Disney Plus account, at a very affordable monthly price.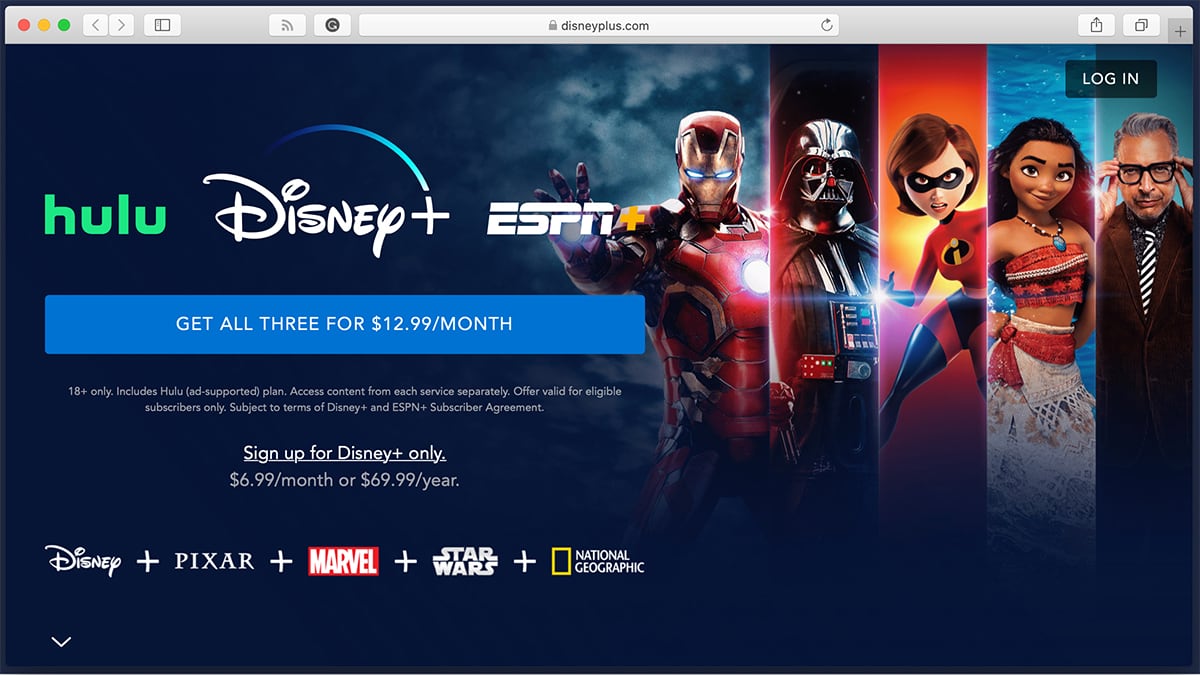 Next, you need to proceed according to the brand of your TV. We've published helpful guides on installing Disney+ on Samsung TVs, LG TVs, Vizio TVs, and Android TV-powered models. If you click on any of the provided links, you'll get to our step-by-step guide to downloading a native app on your smart TV.
In case your TV doesn't support Disney+ (if it's made in 2015 and earlier, as a general rule), we advise you to get a media streaming device. This is the most affordable way to upgrade your TV-watching experience without replacing your TV along the way. So, you'll want to learn how to install Disney+ on Roku, Amazon Fire TV, or Apple TV. No matter which device you choose, you will get to install the official and native Disney Plus app on your media streaming device.
Once you install the Disney+ app either on your TV or your media streaming player, open the application. Then, log-in using your credentials, and that's about it. From this moment on, you'll get to access Disney+ without any limitations and stream any movie or TV show that you want.
Additional Set-Up Guides
Using the provided links above, you can learn how to watch Disney Plus on several TVs and media streaming devices. However, we always like to be as helpful as possible, so we've included some additional installation guides, found below. Check them out.
Installing Disney Plus is generally a very easy process. However, know that TechNadu's team is more than happy to help if you get stuck along the way. Make sure to submit your comment below, and we'll do our best to assist you as soon as possible.