You might be surprised to know that Roku is the most popular streaming platform in the USA. Well, Roku users might not be surprised by this fact, considering how content-rich and easy-to-use this platform has become. Thanks to Roku's thousands of apps and premium channel subscriptions, there's always something interesting to watch. And of course, the latest addition to this platform is none other than Disney Plus. So, the question is – how to watch Disney Plus on Roku in 2020? Don't worry, you've come to the right place, as we'll show you an easy step-by-step guide.
First things first – let's see which Roku devices support the official Disney+ app. For this streaming platform to work, you need to have a relatively new Roku device, and you need to have the latest software update as well. So, among the supported devices, you'll find all of Roku TVs, and well as a Roku Streaming Stick (and Stick+), 4K Roku Ultra, Ultra LT, Premiere (and Premiere+), and an Express (with Express+ being supported as well).
And when it comes to models not compatible with Disney+, these include the Roku Streaming Stick models 3400X and 3420X, Roku LT model 2400X & 2450X, Roku 2 HD (& XS), as well as the Roku HD model 2500X.
And now, here's how to watch Disney Plus on Roku in 5 easy steps:
Before doing anything else, you need to subscribe to Disney Plus. The provided link will take you to the streaming platform's website, where you can click on "Sign up for Disney+ only." Then, you should know that existing Hulu and ESPN+ subscribers can benefit from getting a bundled subscription. Make sure to learn how to add Disney+ to your existing Hulu/ESPN+ account.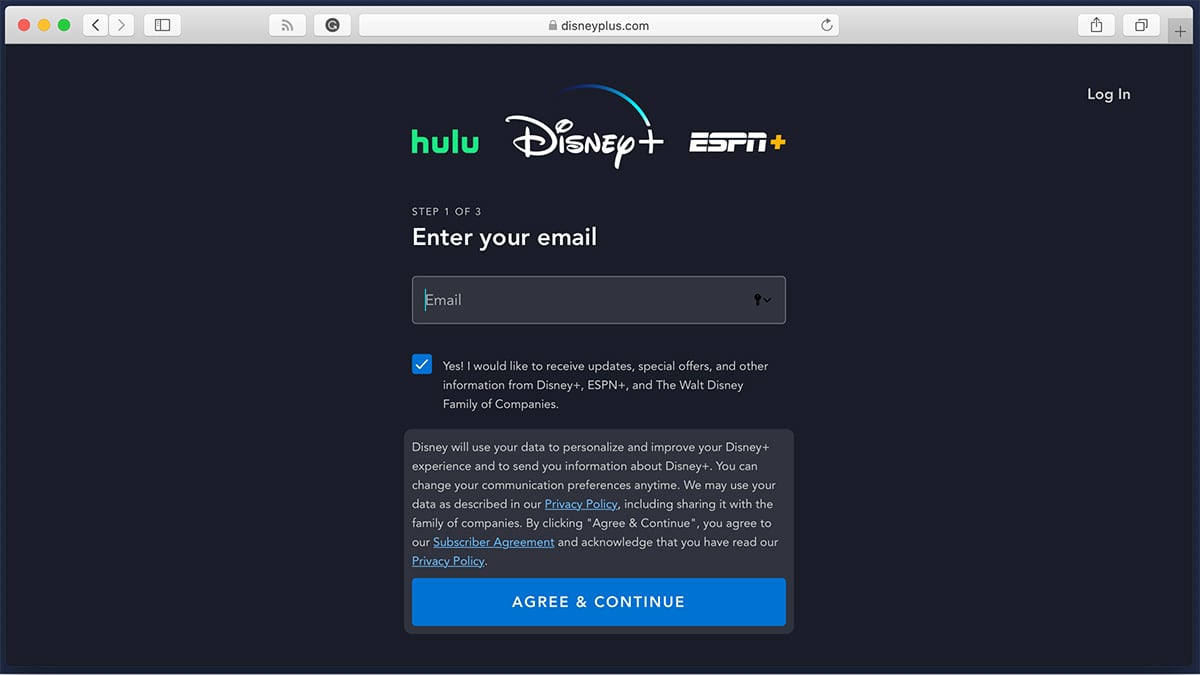 Once you have your Disney+ subscription ready, power on your Roku device. Then, press the 'Home' button and select 'Streaming Channels' on the left side.
Now, scroll down to 'Search Channels' and select this option. You will now see a virtual keyboard on your screen, so go ahead and search for Disney Plus. You will see the app's name on the right side of the screen, so make sure to select it.
At this moment, you'll see the app's overview. To install it, select the 'Add Channel' button, and your Roku device will now download and install the app.
Finally, feel free to return to the Roku Home Screen, which is where you'll find the Disney+ app. Go ahead and open it, log-in using credentials, and that's about it. Select any movie or TV show and start streaming it.
As noted above, not every Roku device supports the Disney+ app. So, to make it easier for you to see if you have a supported device, we've created a table of supported models. To see your model number, go to your Roku's settings and click on 'About.' Your model name will be displayed in the 'Model' field.
| Roku Device Series | Supported Roku Device Models |
| --- | --- |
| Roku 4 | 4670X, 4662X, 4661X, 4660X, 4640X, 4630X, 4620X, 4400X, 4230X, 4210X, 4200X. |
| Roku 3 | 3931X, 3930X, 3921X, 3920X, 3910X, 3900X, 3811X, 3810X, 3800X, 3710X, 3700X, 3600X, 3500X. |
| Roku 2 | 2720X, 2710X, 2700X. |
| Roku TVs | All currently available Roku TVs are supported. |
In case you're not able to watch Disney Plus on Roku, perhaps it's time to upgrade your media streaming device. There are plenty of options to choose from, including the affordable Roku Express that lets you stream HD media. However, to stream Disney+ in 4K, we recommend getting the Roku Ultra.
Additional Disney+ Set-Up Guides
You now know how to watch Disney Plus on Roku. However, this streaming platform is compatible with a wide range of devices, so you might want to install it on your computer, smartphone, or tablet. Check out the following guides.
Installing Disney Plus is pretty easy. However, it doesn't mean that this process is going to be smooth for everyone. If you're facing any issue, know that we're here to help. Post your question via the comments section below, and we'll make sure to respond.