Thanks to its huge library of (exclusive) content, Disney+ has already managed to attract millions of subscribers. So, if you're reading this article, it's safe to say that you're thinking of joining this streaming platform as well. If that's so, know that watching Disney Plus can be done on pretty much any currently popular device and platform. And of course, this also applies to iOS and iPadOS. With this said, let's talk about how to watch Disney Plus on iPhone and iPad in 2020.
Before we continue, we need to tell you about the official requirements. The Disney+ app is available on devices capable of running iOS 11, at least. In other words, if you have an iPhone 5S or newer, you're good to go. However, it's always wise to check the official list of devices that can run iOS 11. It's also interesting to note that this app runs on tvOS, which means that you can install and watch Disney+ on Apple TV – and we have a dedicated article on explaining how that is done.
And now, here's how to watch Disney Plus on iPhone and iPad in 4 easy steps.
Before you get to stream Disney Plus, you need to have an active subscription. So, if you haven't done this already, make sure to subscribe to Disney Plus. The provided link will take you to the official website of Disney+, where you need to click on "Sign up for Disney+ only." Those of you who are Hulu or ESPN+ subscribers can take advantage of a special offer as well. Here's how to save money by combining your Disney+ and Hulu/ESPN+ subscriptions.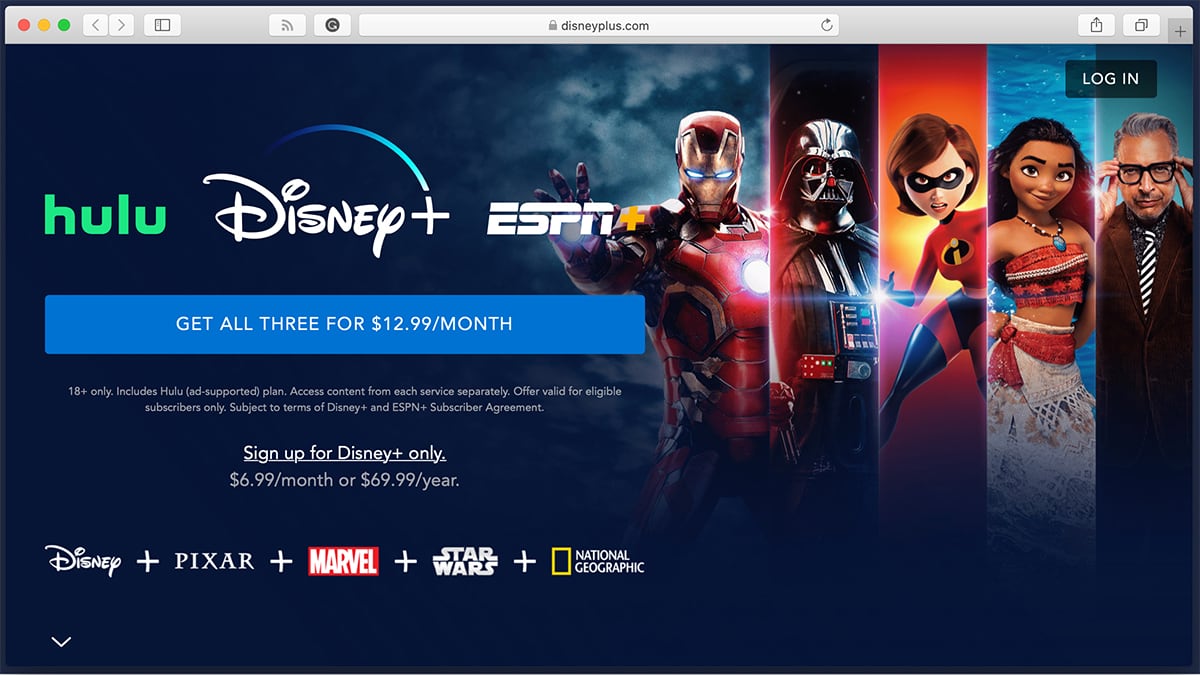 Then, on your iPhone or iPad, visit the App Store. Then, use the Search tab (in the bottom-right corner of the field) to search for Disney+.
The application should appear among the search results. To download it, click on the 'Get' button, and the application will be downloaded and installed. Once done, return to your device's Home Screen.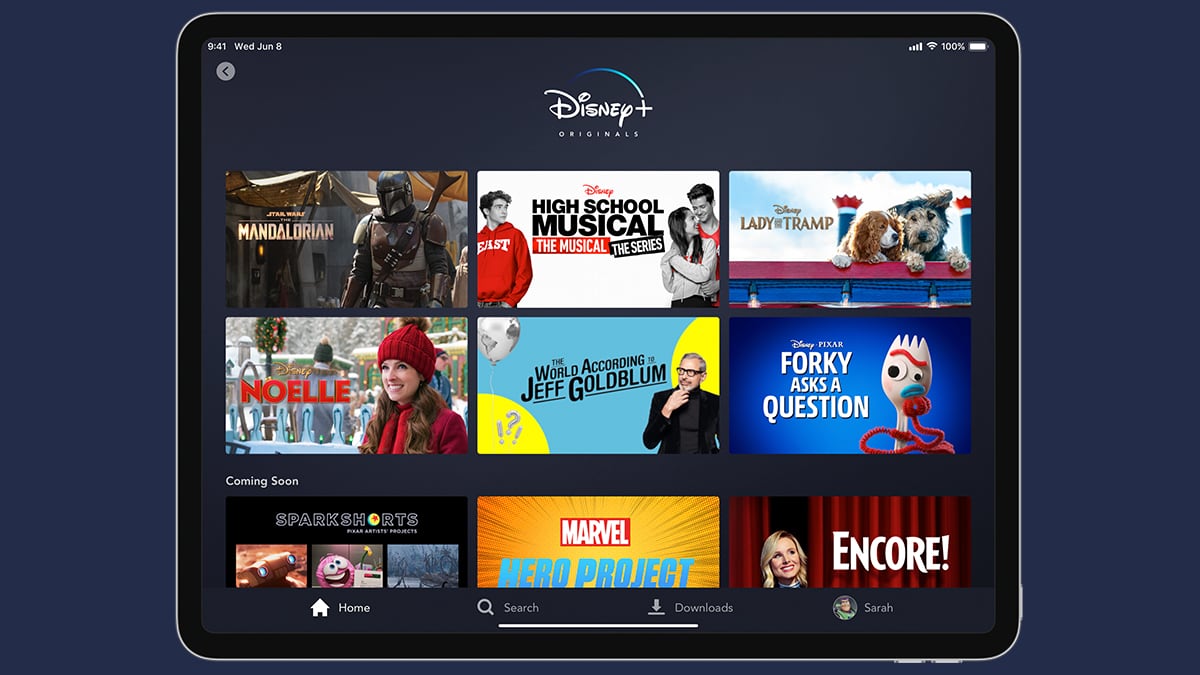 Now, locate and open the Disney+ app. Log-in using your credentials, and you'll get to access this streaming platform's content library. So, feel free to select any movie or TV show – and that's about it!
Finally, we have a couple of helpful tips for you. If you want to watch Disney Plus on iPhone and iPad, remember that you can download files for offline viewing. However, before you do that, visit the settings panel of the Disney+ app – where you can choose from three 'download quality' options (standard, medium, or high).
Additional Disney+ Set-Up Guides
Aside from watching Disney Plus on iOS & iPadOS, you can also watch it on your TV, computer, or via a dedicated media streaming device. We've prepared a series of handy set-up guides, so make sure to check them out below.
In case of any questions or doubts, know that you can count on TechNadu's team. Post your comment below, and we'll make sure to respond as soon as possible. And of course, enjoy streaming Disney Plus on your iPhone and iPad!