Aside from using your PlayStation to play the best AAA games available today, you can also use it to stream media. Almost every reputable media streaming service is offering a native app for PlayStation consoles, and Disney+ is no exception to that rule.
So, let's talk about how to watch Disney Plus on PlayStation 4 and 5 in 2021, the easy way.
Before we jump in, a quick and helpful note. As you probably know, Sony's PlayStation 5 is now available for purchase. Therefore, we made sure to update this article to include all of the PS consoles that Disney Plus supports.
On top of that, we've included plenty of tips and tricks as well. Make sure to stick with us until the end of this article, and learn about the best way to download, install, and watch Disney+ on any PlayStation console!
On What PlayStation Consoles Is the Disney Plus App Available?
At the moment, Disney Plus is available on the following PS models: PlayStation 5, PlayStation 4 Pro, PlayStation 4 Slim, and PlayStation 4. All of those devices allow you to access their respective app stores, which is where you'll find Disney Plus - so you can easily download the app and keep it up-to-date.
In case you're been wondering about a PlayStation 3, we have to disappoint us. Disney Plus isn't available on that console (and that won't change in the future either).
How to Get Disney Plus on PlayStation 4 (5 Steps)
1. As you can imagine, you first need to get a Disney+ subscription. Keep in mind that you need to select "Sign up for Disney+ only" if you want only this streaming platform. There's also an option to bundle Dinsey+, Hulu, and ESPN+ if you are already a subscriber to any of the services.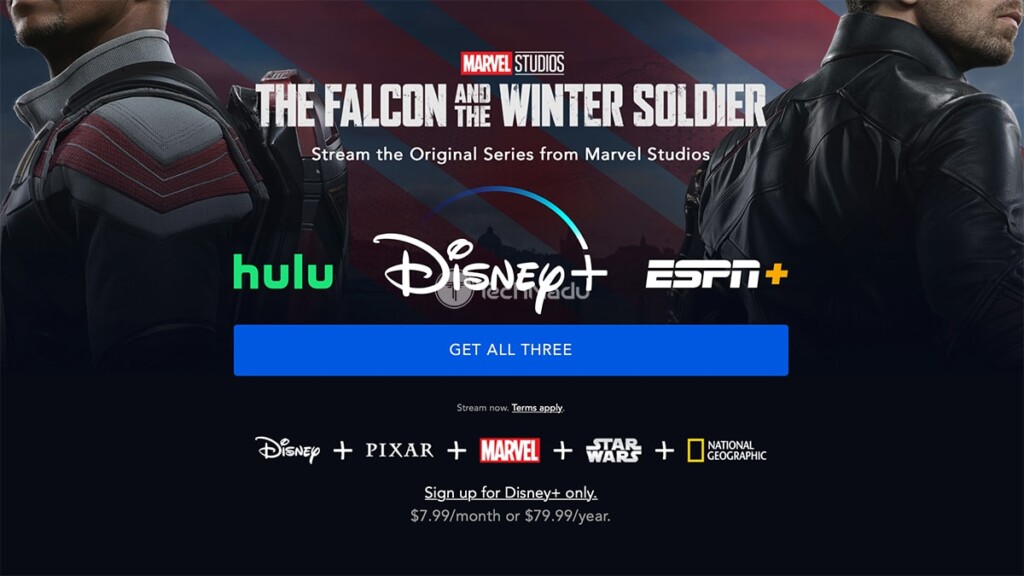 2. Now, return to your PlayStation 4 and open the PlayStation Store app. Once it's open, go ahead and search for Disney Plus (you'll see the option to search the Store at the top of your screen). Find the app, open it, and you'll get to see its overview.
3. Next, select 'Download' on the left side of the screen. Wait a few moments until the application is downloaded and installed on your gaming console. You should see a notification in the upper-right corner when this process is done.
4. Then, return to your PS console's home screen and find the app you've just downloaded. If you can't see it, navigate to Libary > Apps, and Disney Plus should be available there. Click on its icon to open the app for the very first time.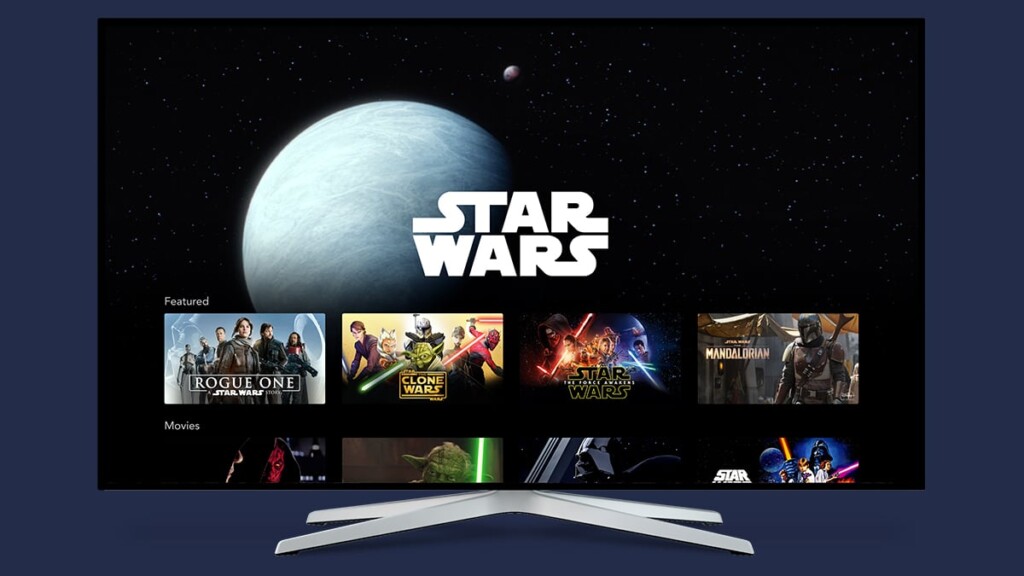 5. Before using it, you need to log in to Disney Plus. This means you need to follow the prompts you'll see on your screen. Once you authenticate your Disney Plus account, you'll access its content library. That's it - feel free to stream any movie or TV show!
How to Get Disney Plus on PlayStation 5 (4 Steps)
1. Before you do anything else, we recommend subscribing to Disney Plus. Use the provided link to open Disney Plus' website, and then select "Sign Up for Disney+ Only." If you want everything that this company offers, you'll need to get a Disney+, Hulu, and ESPN+ bundle.
2. Then, return to your PlayStation 5. From its Home Screen, navigate to the Media tab (visible at the top of your TV screen).
3. You'll find Disney+ in the 'Featured Apps' section. However, if you don't see it there, feel free to search for the app using the search icon (in the top-right corner). Then, select the app to open its overview layout.
4. Select 'Download' to add the app to your PS5. And then, launch Disney+ and follow the prompts you'll see on your screen. You'll need to visit Disney Plus' website, enter the 8-digit code you'll see on the screen, and log-in. That's it!
Can You Watch Disney Plus in 4K on PS4 & PS5?
If you want to stream Disney Plus in 4K on your PS console, you need to have a model that supports this functionality. When it comes to the PS4 lineup, keep in mind that a PS4 Pro lets you stream in 4K (the 'standard' version of PS4 doesn't bring this option). And of course, the PS5 lineup also lets you stream in 4K.
Aside from having a compatible PlayStation console, you need a TV that supports the 4K video resolution. And lastly, we need to add that Disney Plus requires a 25 Mbps Web connection to stream in 4K on a single device, so make sure you have a fast-enough Internet connection.
How Much Does Disney Plus Cost on PlayStation?
Just like on any other platform, Disney Plus comes free-of-charge on PlayStation consoles. This means that you can download its app for free. However, to access the app, you will first need to subscribe. More precisely, you'll need to pay $6.99/month or $69.99/year - if you opt for Disney Plus alone.
If you want access to Disney+, Hulu, and ESPN+, this bundle will cost you $12.99/month. Keep in mind that accessing those three platforms is done via their (standalone) apps.
Disney Plus will increase its price in March 2021. You will be required to pay $7.99/month or $79.99/year. And if you'd like to keep using your 'Disney Bundle,' this subscription will be priced at $13.99/month.
Disney Plus Not Working on Your PlayStation? Try These Quick Fixes!
Even though Disney Plus should work just fine on any PS console, technical problems may arise. Therefore, if you start to experience any problems with the Disney+ app, you'll want to try to following solutions:
Restart Your PlayStation Console: In this case, we don't mean to put your PS in the 'Sleep' mode. Instead, you need to completely restart the device. This is done by pressing the Power button and keeping it pressed for around 10 seconds. Then, power it back on.
Launch Disney Plus While Pressing L1 & R1: In case you're experiencing stuttering or buffering issues, you can try to launch the app by keeping the L1 and R1 buttons pressed at the same time. Before you do that, make sure that the Disney+ app isn't already open in the background.
Uninstall and Reinstall Disney Plus: Even though this seems like a rather simple solution, uninstalling and reinstalling the Disney+ app can resolve a number of technical issues. To delete the app, navigate to its icon, press the Options button on your controller, and select 'Delete.' Then, reinstall it.
Check Your Internet Connection: And lastly, make sure that you have a fast-enough Web connection by testing the speed of your Internet connection. If you come across performance-related problems, restart your Wi-Fi router by unplugging it, waiting around 30 seconds, and powering it back on.
What Other Devices Work With Disney Plus?
We're sure you're going to enjoy streaming Disney+ on your PlayStation. However, maybe you'd like to use this streaming platform on some other device as well, or even on-the-go. With this said, we present to you our Disney Plus installation guides.
FAQ
Can I Watch Disney Plus on My PS4 and PS5?
Yes, you can watch Disney Plus on your PS4 and PS5 console. However, before you go ahead and download its app, make sure to subscribe to Disney+ first.
On What PlayStation Consoles Is Disney Plus Available?
Disney Plus is available on all PlayStation 4 and PlayStation 5 consoles. Keep in mind that only the 'standard' PS4 model doesn't support 4K streaming. All other PS consoles do.
Is Disney Plus Available on PS3 Consoles?
No, the Disney+ app isn't available on PS3 consoles. Also, Disney doesn't plan on offering its software on this console, as even Sony doesn't support it anymore (via software updates).
Do You Need a PS5 Media Remote to Watch Disney Plus?
The PlayStation 5 consoles come with a media remote (purchased separately) that has a dedicated 'Disney+' button. This is the quickest way to dive into the world of Disney Plus. However, it's not a requirement for using this media streaming service.
How to Get Disney Plus for Free on PS4 u0026amp; PS5?
Yes, it's possible to get Disney+ for free - but only via currently active promotions. Companies like Verizon Wireless and US Mobile offer this option. And also, you get limited-time access to Disney+ when you buy a new Chromebook or subscribe to Xbox Game Pass.
With that said, we conclude our guide to watching Disney Plus on PlayStation 4 and 5. In case of any trouble, know that you can count on us. Drop us a message via the comments section below, and we'll make sure to respond and assist.