As it's slowly but steadily expanding its reach to include more countries, one thing is sure – Disney Plus has done an excellent job of providing apps for a wide range of platforms. Perhaps it's not surprising to know that you can use a Web browser or smartphone to access Disney+. What's surprising, however, is that Samsung TV owners can also access this streaming service, and we're talking about a native smart TV application. So, here's everything you need to know on how to watch Disney Plus on Samsung TVs in 2020.
It's interesting to note that Disney+ didn't mention Samsung TVs at first, upon the reveal of this streaming platform. This made many of us conclude that there won't be a native app available at launch. However, just days before the official launch, Samsung TVs were added to the list of supported devices. There are no official requirements, but it's believed that Tizen-powered TVs are capable of using the Disney+ app – meaning that Samsung TVs made in 2016 and later are capable of running this application.
So finally, here's how to watch Disney Plus on Samsung TVs in 5 easy steps:
The first step, go to the Disney Plus website. This means that you'll need to click on "Sign up for Disney+ only" and go through the required sign-up steps. Alternatively, existing subscribers to Hulu and ESPN+ can add their Disney+ membership to their accounts by getting a Disney+ bundle.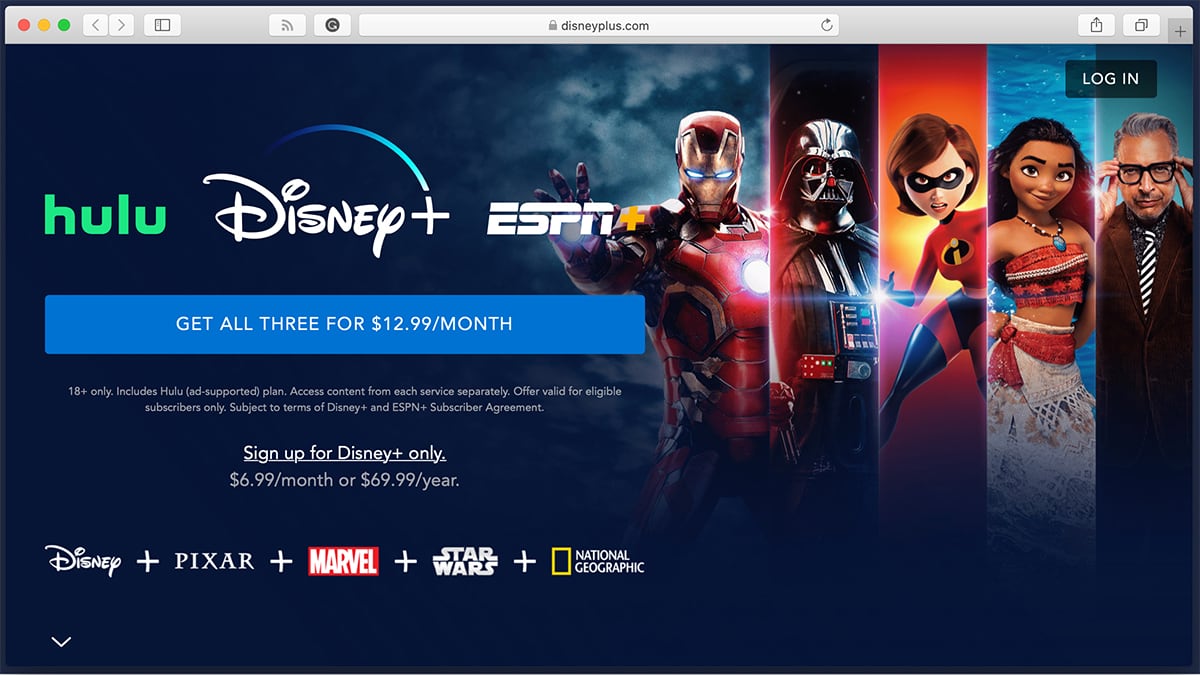 Once you obtain your subscription, it's time to install the Disney+ app. So, via your Home Screen (Smart Hub), navigate to the button named 'Apps.' This is a prominent blue button, and you can find it in the lower portion of your screen once you open the Smart Hub.
Once you open the 'Apps' section, use the search field (located in the top-right corner) to search for Disney Plus. After a few moments, you should see the app on your screen to click on its icon to access the application's overview screen.
Then, select 'Add to Home,' and the application will be downloaded, installed, and added to your selection of locally installed apps.
Now, return to your 'Smart Hub' and open the Disney+ application. Log-in using your credentials and enjoy streaming its content. That's it!
As already said, this guide is for the official Disney+ app – available on Samsung TVs made in 2016 and later. If you have an older TV, you will need to use a workaround. For this purpose, we recommend getting a media streaming device such as the latest Amazon Fire TV Stick or one of Roku's media streaming devices. Then, connect that media streaming device to your TV, install the Disney+ application, and run it. Depending on the streaming device you pick, make sure to search our website (or take a look below) for the respective installation guide.
Additional Set-Up Guides
Once you install the Disney Plus app on your Samsung TV, it's time to think about other devices you have at your home. With this said, we've prepared a series of installation guides, found below.
Lastly, know that we're always happy to help – so make sure to post a comment below if you're facing any issue with installing Disney Plus. You can be sure that we'll respond as soon as possible. And of course, enjoy streaming Disney+!