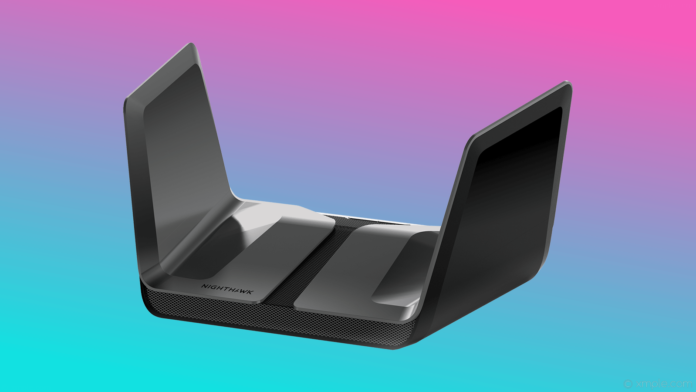 These days, almost every device (everything from smart fridges to home security systems) requires a stable Internet connection to work. While this is certainly a convenience, it also makes every Web-connected device susceptible to security risks (that often affect your personal and highly sensitive information as well). If the main router of the network is compromised, then all connected devices are also at an equal risk of getting infiltrated. It is where the best secure routers come into play.
So, how do we know that a particular router offers high-end security? Well, you should know that product descriptions are just one variable of this equation. All routers offer some form of basic security. However, we also need to take into account how long OEMs support their products with security and performance updates, and whether the router supports additional security options or custom firmware.
Since many users will be connecting to the same router at once, a lot of sensitive and personally identifiable information passes through the network. One DDoS attack is enough to compromise the integrity of the router and eavesdrop on what is being shared. With this said, a router that offers a strong built-in firewall and comes with DDoS prevention should be the one you highly favor over the others. Let's not forget that you can also use VPN services with today's routers. Then, a capable router should also offer parental controls and bandwidth restrictions to ensure younger users are protected online. And finally, the security configuration should be easy and not intimidating to the average user.
Seems overly complicated? There's no need to fret. Here, at TechNadu, we understand the importance of cyber-security and have handpicked some of the best security-first routers for your consideration. For this article, we considered several factors for narrowing down the available best secure routers available in 2020. These include plenty of built-in security options, the presence of VPN and firewall support, parental controls, and support from OEMs in case of any vulnerabilities. And, of course, we made sure that you get a router offering fast Web speeds, granular controls, and plenty more.
Finally, let us have a look at the 10 best secure routers in 2020.
1. NETGEAR Nighthawk R7000
Offer
NETGEAR Nighthawk R7000
Features: Dual-band; QoS packet scheduling; Works with Amazon Alexa/Google Assistant; 1GHz dual-core CPU; DDoS prevention; Smart parental controls.
Wireless Protocols: 802.11ac.
Data Transfer Rate: 1.9 Gbps.
No. of Ethernet / USB Ports: 4 / 1 (1x USB 2.0).
Dimensions: 11.22 x 7.26 x 1.97 in.
Weight: 3.45 lbs.
For a router that ticks most boxes with respect to cyber-security, the NETGEAR R7000 is one of the best options available, as well as one of the best NETGEAR routers you can buy today. The high theoretical transfer speeds of up to 1.9 Gbps ensure that the router is great for gaming and multimedia. In fact, it can cater simultaneously to an Xbox One, PS4, and a PC as well for co-op gaming. If you do feel the pinch, you can also use the included QoS functionality to allocate the maximum resources for your game and still have sufficient bandwidth left for streaming HD and 4K videos.
When it comes to security, the Nighthawk R7000 does not disappoint. There are more than enough options for setting parental controls and filtering unwanted domains. It also comes with built-in DDoS protection, so unforeseen attacks on your home network are very unlikely. Of course, while the integrated software is feature-rich, you can also install compatible open-source firmware. There's an OpenVPN feature if you prefer remote monitoring or connecting to third-party VPN servers. However, do keep in mind that NETGEAR's customer support is not the most convenient to deal with sometimes.
Pros: Feature-rich; Built-in DDoS prevention and OpenVPN; Good monitoring and QoS.
Cons: Somewhat disappointing customer support from NETGEAR.
2. Linksys WRT3200ACM
Offer
Linksys WRT3200ACM
Features: Dual-band (2.4 + 5) with Tri-Stream 160; 4 antennas; QoS prioritization; 1.8 GHz Dual-core CPU; Open-source ready; Smart Wi-Fi app.
Wireless Protocols: 802.11ac.
Data Transfer Rate: 3.2 Gbps.
No. of Ethernet / USB Ports: 4 / 2 (1x USB 3.0 + 1x USB-eSATA combo).
Dimensions: 9.7 x 2 x 7.6 in.
Weight: 3.57 lbs.
The Linksys WRT3200ACM is an excellent router that puts enough emphasis on security. The WRT3200ACM uses multiplexing to double the 5GHz bandwidth using what Linksys calls Tri-Stream 160. One of the good things about this router is that it can operate in clear dedicated airspace instead of the other crowded ones using Dynamic Frequency Selection (DFS). It means less interference when it comes to using it alongside other wireless devices, which also occupy the 2.4GHz band.
To get the best possible performance out of this router, you should stick to custom firmware (which might be a bit complicated for average users, we have to admit). Linksys routers are generally OpenWRT and DD-WRT compatible, so it is easy to download any compatible open-source firmware, not just to get new features, but also advanced security options. The included smartphone app, however, should get you by for basic security functions. Therefore, we strongly recommend this router to average home users who are looking for a fully-automated and proactive cyber-security.
Pros: 5 GHz multiplexing; DFS; OpenWRT/DD-WRT compatible.
Cons: Default firmware is not quite feature-rich.
3. ASUS RT-AC88U
ASUS RT-AC88U
Features: Dual-band; 1024-QAM; 1.4 GHz dual-core CPU; AiProtection; AiMesh; Smart connect; 4 antennas with 4T4R design.
Wireless Protocols: 802.11ac.
Data Transfer Rate: 3.1 Gbps.
No. of Ethernet / USB Ports: 8 / 1 (1x USB 2.0).
Dimensions: 30 x 6.5 x 18.8 in.
Weight: 2.6 lbs.
The ASUS RT-AC88U comes with a great range and security for a wide variety of applications. The RT-AC88U offers a 1 Gbps throughput for the 2.4 GHz band and a 2.1 Gbps throughput for the 5 GHz band. Coverage is excellent thanks to the powerful 4-transmit 4-receive (4T4R) antennas that promise a broad coverage of up to 5,000 square feet. The presence of 8 Gigabit Ethernet ports means you can connect almost any peripheral in the house to this router if you prefer to go the wired route. The 1.4GHz dual-core CPU helps in ensuring that all Web traffic flows freely, without bottlenecks.
The RT-AC88U offers Trend Micro's AiProtection, just like many other ASUS routers. It has the 'AiMesh' functionality as well. AiProtection provides built-in protection against malware and DDoS attacks, and it gets constant updates against ever-evolving threats. AiMesh can daisy-chain multiple ASUS routers for enhanced coverage and speeds.
If you happen to buy this router, make sure first to update the firmware manually and do a hard reset to resolve any connectivity issues. Decreasing the frequency of some of the operating bands also helps to ensure a more stable connection.
Pros: Powerful antennas; Wide coverage; Great throughput.
Cons: Wi-Fi band frequencies need to be manually adjusted in some cases.
4. TP-Link onHub AC1900
TP-Link onHub AC1900
Features: Dual-band; Easy network management via Android and iOS apps; 13 internal antennas with power amplifiers; Automatic firmware updates; Supports 100+ connected devices.
Wireless Protocols: 802.11 ac.
Data Transfer Rate: 1.9 Gbps.
No. of Ethernet / USB Ports: 1 / 1 (1x USB 3.0).
Dimensions: 4.1 x 4.6 x 7.5 in.
Weight: 1.9 lbs.
The TP-Link OnHub is a Google-branded Wi-Fi router offering a unique design, different from most other routers out there. Google has partnered with TP-Link to create a wireless router that looks like a smart speaker – and the two companies have done a marvelous job. Its compact size can be misleading, but the OnHub sports 13 omnidirectional antennas to help in better coverage of up to 2,500 square feet. It integrates with the Google WiFi app available for Android and iOS that allows managing most aspects of the router. However, that means no support for custom firmware.
The Google WiFi app's purpose is a hassle-free setup, so power users might feel a bit disappointed about the lack of customization options. With Google's backing behind it, frequent security updates and performance enhancements are automatically ensured. Performance-wise, the TP-Link OnHub does not disappoint and grants great speeds and coverage. The onboard USB port, however, does not support plugging in USB storage devices for sharing content across the network.
Pros: Attractive design; Easy to use; Great coverage.
Cons: USB port does not support file sharing; No support for DD-WRT or OpenWRT.
5. ASUS GT-AC5300
ASUS GT-AC5300
Features: Tri-band support; 1.8GHz quad-core CPU; 8 antennas; VPN Fusion; Built-in Trend-Micro protection; AiMesh; ROG Gaming Dashboard.
Wireless Protocols: 802.11ac.
Data Transfer Rate: 5.3 Gbps.
No. of Ethernet / USB Ports: 8 / 2 (2x USB 3.0).
Dimensions: 11.46 x 4.72 x 14.88 in.
Weight: 8.82 lbs.
If security is one of your primary concerns, then ASUS GT-AC5300 might be the one for you, as it comes across as one of the best secure routers available today. The size and aesthetics are tailored towards gamers, but along with that comes some good fortification for your network. The GT-AC5300 has a Game Intrusion Prevention System (Game IPS) that acts as an integrated firewall against external attacks. Add to that the built-in Trend Micro AiProtection system, and you have a very capable and fast router that can cater to almost every device in your home or office. You also get access to the WTFast Gamers Private Network for faster pings and secure connections. No wonder the GT-AC5300 is featured in our top picks for gaming routers and long-range routers as well.
There have been some initial hiccups with the software, but ASUS has released a software update that addresses most of these bugs. Also, be sure to manually download the latest update as soon as possible to enable AiMesh functionality if you have other ASUS routers in your place. The GT-AC5300 also supports band steering and beamforming, so the router automatically moves your devices to other bands, depending on the bandwidth requirement and physical distance of the client.
Pros: Fully-featured; Game IPS; Access to WTFast Gamers Private Network.
Cons: Expensive; Design not to everyone's taste.
6. NETGEAR Nighthawk AX8 (RAX80)
Offer
NETGEAR Nighthawk AX8
Features: Up to 8 simultaneous streams; 64-bit CPU; MU-MIMO; Dynamic QoS; Suitable for file storage; Guest Wi-Fi; Firewall; VPN.
Wireless Protocols: 802.11a/b/g/n/ac.
Data Transfer Rate: 6 Gbps.
No. of Ethernet / USB Ports: 5 / 2 (2x USB 3.0).
Dimensions: 12 x 8 x 6.3 in.
Weight: 2.8 lbs.
Without any doubt, NETGEAR's Nighthawk RAX80 is one of the best routers made by this manufacturer in 2020. This freshly released model is designed for Web-connected homes with numerous devices, where getting the same Web connection quality on all those devices is imperative.
The Nighthawk RAX80 is powered by a 64-bit 1.8Ghz CPU, boosting its performance noticeably. You can count on speeds of up to 6 Gbps (1.2 + 4.8 Gbps) with 8-stream connectivity. It comes with four hidden antennas, with incredibly comprehensive coverage (even large homes should be well covered). And let's not forget that the RAX80 supports the Wi-Fi 6 protocol, which means that the router is future-proofed.
Lastly, let's talk about this model's security features. It supports VPN services natively and gets automatic firmware updates (along with security patches as well). Also, you can allow temporary access to your guests, who then use a different channel to access the Web. All in all, this is undoubtedly one of the best secure routers in 2020.
Pros: Brings the latest technologies; Works with VPNs; Wide coverage; Supports file-sharing; Powerful processor; Ultra-fast wireless speeds.
Cons: Expensive; It will take some time until more Wi-Fi 6 devices appear on the market.
7. GRYPHON AC3000
Offer
GRYPHON AC3000
Features: Built-in ad-blocker; Daily security updates; Intelligent intrusion detection; Malware filtering protection; Dual-band; Wide coverage.
Wireless Protocols: 802.11ac/b/g/n.
Data Transfer Rate: 3 Gbps.
No. of Ethernet / USB Ports: 4 / 0.
Dimensions: 4.3 x 4.3 x 9 in.
Weight: 1.8 lbs.
Here we have a router designed from the ground up to keep you protected online. That's because GRYPHON offers advanced protection against hacking and malware – powered by ESET, one of the most popular cyber-security brands. It means that your router will receive daily updates from ESET, protecting you against malicious websites. Putting it differently, this means protection for your devices as well as your personal data security. In addition to that, there's a robust set of parental controls available so you can really fine-tune the way your children use the Internet, by checking their Web browsing sessions and imposing restrictions.
However, the GRYPHON AC3000 isn't only about cyber-security. This router comes with six high-powered antennas, suitable for medium-sized homes. If you need better coverage, you can use multiple GRYPHON routers to create a mesh system. Then, there's the 4×4 MU-MIMO technology, antenna beamforming, and there's support for 2.4Ghz and 5GHz networks.
As you can see, the GRYPHON AC3000 aims to offer complete protection for your Web data and privacy. However, this comes at a cost. You'll get a 12-month trial of Advanced Internet Protection ($79/year afterward). However, considering how many security-related features you'll be getting, we think it's worth the price.
Pros: Built for security; Daily updates from ESET; Strong parental features; Wide coverage; Easy setup (using the Gryphon app).
Cons: Requires a subscription to unlock its security options (after the first free year).
8. Synology RT2600AC
Offer
Synology RT2600AC
Features: Dual-band; MU-MIMO; 1.7GHz dual-core CPU; 4 antennas; Layer 7 traffic control.
Wireless Protocols: 802.11ac.
Data Transfer Rate: 2.53 Gbps.
No. of Ethernet / USB Ports: 4 / 1 (1x USB 2.0).
Dimensions: 3.03 x 11.02 x 6.65 in.
Weight: 1.54 lbs.
Synology is a brand known for Network Access Storage (NAS) devices. However, don't let that dissuade you, as the Synology RT2600AC is one of the best secure routers out there right now. Feature-wise, the RT2600AC is similar to most wireless routers in this price range. You get four antennas, MU-MIMO capability, beamforming, and a 1.7GHz dual-core CPU to prevent any bottlenecks.
The Synology Router Management System is your one-stop-shop for everything related to security and traffic management on this router. The Synology RMS also boasts a mini app store where you can download Synology NAS apps, VPN apps, and intrusion prevention apps to enhance your security further. You can also set parental controls and advanced traffic monitoring rules. Synology claims that their software is always kept up to date, and makes it very easy to transform your home network into a DLNA server or a private cloud.
Pros: Built for security; Add-ons can help extend the functionality.
Cons: No wall mounting possible.
9. Linksys EA6900
Offer
Linksys EA6900
Features: Dual-band support; High-speed USB ports; Adjustable antennas; Easy management via Linksys Smart Wi-Fi app; Beamforming supported.
Wireless Protocols: 802.11 a/b/g/n/ac.
Data Transfer Rate: 1.9 Gbps.
No. of Ethernet / USB Ports: 4 / 2 (1x USB 3.0).
Dimensions: 1.58 x 10.1 x 7.26 in.
Weight: 1.18 lbs.
Getting an all-around reliable router doesn't mean you have to spend a lot of money. To prove this statement, we have the Linksys EA6900 router. This unit comes with everything a modern family will ever need, including plenty of advanced features that allow you to fine-tune and customize your family's Web browsing experience.
First of all, you can count on dual-band connectivity (2.4Ghz / 600Mbps + 5Ghz / 1.3Gbps), providing good speeds for its price. Setting up the EA6900 is easy thanks to Linksys' Smart Wi-Fi that lets you set up parental controls, prioritize specific devices, allow guest access, and update this router's firmware and software. You should also know that you'll get 4 Gigabit Ethernet ports, in addition to two USB ports (one of which is USB 3.0). It means that you'll truly get plenty of useful features for a relatively low price, in addition to lots of security-related options as well. Finally, we'll also add that the EA6900 brings advanced WPA2 encryption and SPI firewall, which safely take care of your network and personal information.
Pros: Nicely designed router; Dual-band unit; Supports beamforming; Strong security-related features; Easy management via the official application.
Cons: Somewhat inflexible software system (for more advanced users).
10. TP-Link Archer A10
Offer
TP-Link Archer A10
Features: Supports incredibly fast speeds; Highly praised Wi-Fi coverage; Allows secure remote access; Compatible with Alexa and IFTTT; MU-MIMO included.
Wireless Protocols: 802.11 a/b/n/g/ac.
Data Transfer Rate: 2.6 Gbps.
No. of Ethernet / USB Ports: 4 / 0.
Dimensions: 8.50 x 6.46 x 1.45 in.
Weight: 1.23 lbs.
Aside from recommending relatively well-known routers, we also wanted to include something completely new on your list of best secure routers in 2020. TP-Link's Archer A10 is the latest version of the company's popular 'Archer C2300' router, which comes with plenty of processing power. You'll be getting a Mediatek 880Mhz dual-core processor and 128MB of RAM. Without any doubt, this unit is one of the strongest in this article, at least in its price point. And let's not forget you'll be getting support for ultra-fast Web connections (1,733Mbps on 5Ghz, and 800Mbps on 2.4Ghz).
When it comes to this router's firmware, you'll see a relatively standard TP-Link Web interface that you can access via your computer and mobile device. Among security-related features, it's important to note that Archer A10 comes with a built-in VPN server and supports OpenVPN and PPTP protocols. And finally, we'll also note that this router comes with excellent coverage, as it has one internal antenna and three external ones, and their signal should cover even a very large home.
Pros: Easy installation; User-friendly TP-Link Interface; Built-in VPN server; Beamforming supported; Wide Wi-Fi coverage; Ultra-fast Web connections.
Cons: Comes without any USB ports.
FAQ
We understand if you have some doubts regarding which secure router to pick. To help you with this task, we've answered some commonly asked questions, found below. So, make sure to read the rest of this article.
Can Routers Be Hacked?
All routers, even the cheapest ones, come with some form of security. That's because almost every router can be hacked – unless you make sure that your device is as safe as possible. A good way to get the standard layer of protection (which is also the most important prerequisite to keep yourself safe online) is to get a router with solid security-related features, out of the box. And this is precisely the main purpose of our guide to the best secure routers in 2020.
Since your router sends and receives all your Web data, it means a huge potential for hackers to access your private information. If a hacker gets into your router, they can see what you do online, collect your personal and sensitive data, and they can access a gateway to all your Web-connected devices. To give you a few examples, we recommend reading about 'VPNFilter' malware (which had the potential to self-destruct half a million routers), and you should also be aware of the 'KRACK' flaw.
Do Routers Provide Security?
Yes, all routers come with some form of security-related options. The most basic form of security is to set up a passcode for your home Wi-Fi network. Many routers also include a built-in firewall, they can come with updateable firmware to battle the latest security threats, and some routers also include support for VPN services.
It's important to remember that you should access your router's Web interface as soon as you set it up. It gives you access to security-related options, which you can edit and alter as per your needs. Quite often, routers restrict their security features to provide a better performance, so taking your security into your hands is highly recommended.
Do All Routers Support VPN Services?
No, not all routers support VPNs. That's because a router needs to meet a set of requirements to run a VPN service. It needs to come with a capable CPU, RAM, and enough storage. And of course, it needs to come with a type of firmware that allows you to add VPN configuration files.
To learn more about this topic, we first recommend reading about what are VPNs. Then, you can learn how to choose a VPN router, as well as how to install a VPN on a router. Finally, we have a dedicated guide to the best VPN routers right now.
How Do I Put a VPN on My Router?
There are different ways to install a VPN on a router. First, you need to make sure that your router supports VPNs, and you can find this info in its official documentation. Then, you can use your router's stock firmware to install a VPN, or you can use custom firmware, such as DD-WRT.
As you can see, there are two equally important parts to this. You need a VPN-compatible router, and you need to be a subscriber to a VPN service. To expand this topic, you might want to read more about the best VPNs, as well as how to set up a VPN on a router.
What Routers Are Compatible With DD-WRT?
In case you didn't know, DD-WRT firmware is an open-source system that lets you expand your router's capabilities. You can install it on select routers, and it's often recommended to more experienced users as it comes with a somewhat complicated installation method.
In case you'd like to check out DD-WRT routers, we've prepared a series of interesting and useful buying guides. You can review the best DD-WRT routers right now or, if you're on a budget, here are the best affordable DD-WRT routers.
Dear readers, that would be all for our list of the best secure routers to consider buying in 2020. If you have additional questions, don't hesitate to post a comment below. We will do our best to provide a timely response.