Without any doubt, using a VPN is the best way to safeguard your privacy and hide your online data from anyone on the Web. However, the situation surrounding VPN services is a complex one. Aside from a wide range of commercial solutions, you also have the option to create your VPN server at home. As such, this is perhaps the best way to make sure your privacy is intact. So, how can you set up your VPN server at home? What equipment do you need, and what this process entails? Well, you're about to find out!
Before going any further, we have a few useful bits of information. First of all, know that creating a VPN server for yourself isn't the most intuitive process. We recommend it to tech enthusiasts who have some prior knowledge in terms of tinkering with hardware and software. Also, keep in mind that this isn't a one-time process, as it requires you to keep your VPN server updated and maintained. There are new vulnerabilities discovered every single day, so both you and your service provider need to implement these fixes. If this sounds like plenty of work, you might be better off using a commercial VPN. For this purpose, we recommend checking our overview of the best VPN services right now.
In case you're willing to dive deeper, we've prepared a handy guide, found below. You'll get to learn about what creating your VPN server at home involves, what are the benefits of this setup, and what to realistically expect. So, let's jump right in.
Understanding The Basics – What Do You Need to Create Your VPN Server at Home?
There are three different options for setting up a VPN server on your own. Keep in mind that, regardless of which hardware platform you use, the basic process of setting up the server is broadly the same. We strongly recommend using OpenVPN as the software of choice for this project. You can download OpenVPN from its official website.
We've listed the steps you need to take to create a VPN server of your own below. We won't go into various details right now, but we'll make sure to provide you with plenty of resources throughout this article. So, here's what (generally) creating a VPN server entails:
Download the OpenVPN software and install it on your computer;
Generate certificates and keys;
Generate configuration files for the server and clients;
Start the server itself.
We won't lay down the detailed instructions for every platform since OpenVPN has created great instructional documents along with troubleshooting guides too. The best one to start with for most people is their easy Windows Guide for OpenVPN. Doing this on Linux is a bit more complicated, and you're better off googling for instructions relevant to the specific distro of Linux you have in mind. Ubuntu is the most popular for home users, and you can find the official Ubuntu OpenVPN documents at the preceding link.
How to Create Your VPN Server at Home? What Are the Best Options Right Now?
Finally, let's talk about the specifics. Right now, you have three viable options in front of you. You can get a VPN-compatible router, get a DD-WRT router, and then install a VPN manually, or you can turn your computer into a VPN server. Let's give you an explanation of all of those options.
Option #1: Get a VPN-Compatible Router
Perhaps the easiest option to set up a VPN server at your home is by getting a VPN-compatible router. There are many different options out there, and you get to pick from various types of brands. We recommend you to check the best NETGEAR routers or the best TP-Link routers. However, before making your purchase, we also highly recommend you to read more about how to choose a VPN router.
What's important to be said is that VPN routers come with their personal Web UI. You log in to your router by inputting the correct IP address in your Internet browser, and this is when you'll enter a username and password. This will open a Web UI where you can create your VPN server. There's also an option to use a commercial VPN and supply the corresponding OpenVPN files, which are then uploaded to your router's UI.
Depending on which type of router you buy, you need to do a Google search on how to use it as a VPN server. For example, here's how to set up ASUS routers to act as VPN servers. Also, here's how to use NETGEAR routers as VPN servers. As you'll see, this process requires you to access your router and then edit the required OpenVPN files on your computer (as explained in the previous segment of this article).
Option #2: Get a Custom DD-WRT Router
The previously mentioned VPN routers come with their individual Web UI, powered by their stock firmware. However, there are also third-party firmware versions that you can flash onto your router. In other words, you replace the stock version with a much more capable, third-party solution. For this purpose, we recommend using DD-WRT firmware.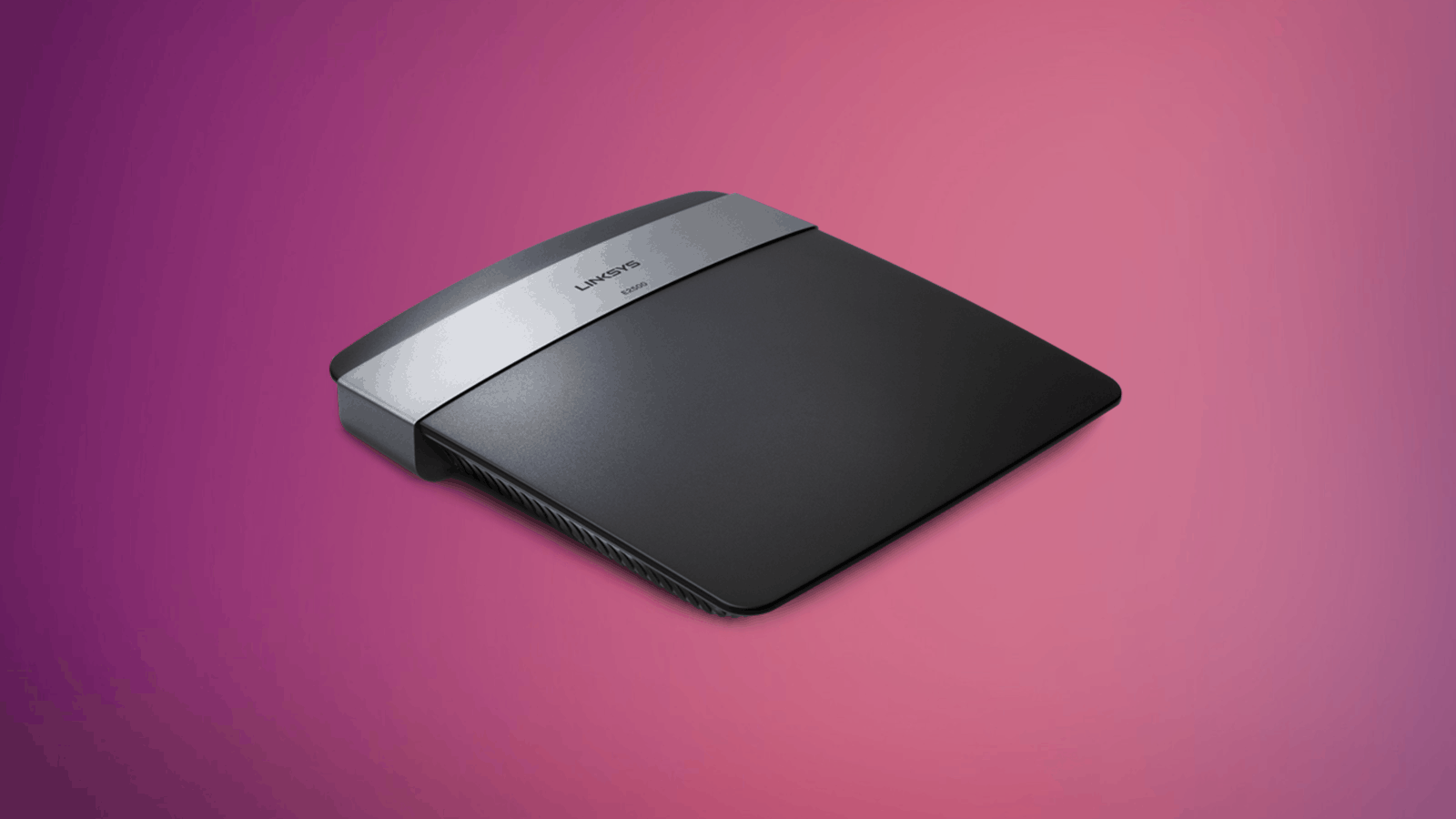 There are many powerful DD-WRT routers, many of which are priced under $100. You can even find a few picks when it comes to DD-WRT routers under $50. All of them can be used as VPN servers since this type of firmware comes with an intuitive and hugely powerful Web UI. You should also know that DD-WRT gives you complete control over your router, as well as over your Internet connection, as there are numerous parameters that you can adjust. It's no wonder this is the firmware of choice for many enthusiasts out there.
When looking for routers compatible with DD-WRT, we highly recommend checking this router database. This is where you can check the list of supported routers, so you can avoid making a mistake of buying an unsupported one. Once you're ready to create a VPN server on your own, you'll find an incredibly detailed guide on DD-WRT's website (make sure to use the provided link).
Option #3: Turn Your Home Computer into a VPN Server
Finally, we've come to the most affordable method of creating a private VPN server. In case you have an old computer somewhere collecting dust, why not turn it into a VPN server? Yes, that's right – you can use your old computer to process your VPN traffic, by essentially turning it into a dedicated server. However, as you can imagine, this doesn't come without its downsides as well.
You can turn your computer into a server by using OpenVPN, but note that the server (the computer you're using) will need to be on all the time. This is done by using OpenVPN to configure it as a server on your computer. Then, you need to install OpenVPN on other devices since you'll need to log in each time you want to access your VPN network. However, we have to warn you that turning your computer into a VPN server isn't the easiest process out there. You don't have to be an IT expert, but be prepared for a lengthy process with plenty of research.
Finally, to get more information about this method, we recommend you read OpenVPN's helpful tutorials on how to do this on Windows PCs.
When to Set Up a Home VPN Server?
There are numerous good reasons why setting up a VPN server is an excellent idea. However, you should know that this solution won't meet the needs of every possible type of user. So, let's see why and when setting up a home VPN server is a good idea.
You want to take full control over your data: There are many capable and reliable VPN services out there. However, even though some are 'no-logs' VPN services, all of them must collect at least some data, including your payment information. The only way to truly be anonymous online and to make sure that no one sees your online whereabouts is by running a private VPN server (like in your home, for example).
You want to access your Web connection from elsewhere: Two types of users could greatly benefit from private VPN servers, and those are small business owners and frequent travelers. You can allow your employees to log-in to your private VPN network when outside the office. And travelers can log-in to their private VPNs to continue using the websites that might not be accessible everywhere.
You're curious about how VPNs work: There are several different ways to set up a VPN server at your home. You can use a capable router, your computer, or even a Raspberry Pi device. And there are also numerous cloud hosting providers, allowing you to fine-tune your user experience and your expenses.
When NOT to Set Up a Home VPN Server?
As noted earlier, private VPN servers are not useful in every potential case. Some types of users could benefit more from getting a commercial VPN subscription instead. So, let's check out some of the limitations of running a private VPN server.
You won't get to unblock websites available elsewhere: As explained earlier, travelers can use private VPN servers to unblock websites available in their home country. However, you won't be able to unblock websites available elsewhere. For example, to unblock services such as BBC iPlayer, Sky Go, or NOW TV you need to connect to a server in the UK. Commercial VPN services offer servers spread across the entire world, which is one of their most important benefits.
You'll be facing various technical roadblocks: Commercial VPNs come with polished applications for multiple platforms, including Windows, macOS, Linux, iOS, and Android (among others). If you decide to set up a VPN server at your home, you'll need to configure each device manually. This takes some time, and it's not the most elegant solution.
You won't get the benefits of shared IP addresses: One of the benefits of using commercial VPNs is the fact that they offer shared IP addresses. In other words, each VPN comes with a sizeable pool of IPs that get rotated from time to time. Even though you can change the IP address of your VPN server, this can be a tedious process in the long-run.
Feeling Overwhelmed? How About Resorting to a Commerical VPN Instead?
As explained above, setting up your VPN server at home comes with numerous benefits. However, this process is often laborious and can be very frustrating if you don't have any IT background. Still, this doesn't mean you should give up on your idea of using a VPN. And as you can imagine, there's a reason why you'll find hundreds of commercial VPNs out there.
Our team here at TechNadu has tested dozens of VPNs so far, and we can help you find those that are user- and privacy-friendly. First, we recommend checking our VPN buyer's guide so that you can set your priorities and expectations. In case you'd like to keep your expenses as low as possible, here's our article on the best VPN deals right now as well.
So, that would be all on creating your VPN server at home. We hope that we've managed to answer your most burning questions. If that's not the case, don't hesitate to post a comment below and we'll do our best to respond as soon as possible.