Comcast's Xfinity has been expanding quite aggressively lately. After getting access to streaming apps such as Paramount Plus, Disney Plus, Peacock, and Pluto TV, it was recently announced that Discovery Plus is coming to Xfinity. Well, that has finally happened - so, let's talk about how to get Discovery Plus if you're an Xfinity user. Here's everything you'll want to know.
What Do You Need to Watch Discovery+ on Comcast's Xfinity?
Considering that Discovery+ is a Web-based subscription service, you need to meet certain requirements to access it. So, if you plan to watch Discovery+ on Xfinity, here's what you need.
A streaming TV Box with Xfinity Flex service.
An Xfinity Internet service (any level will do the job).
A standalone Discovery Plus subscription.
As you can see above, the biggest requirement here is to be a user of Xfinity Flex. That's because Discovery Plus is currently available on Xfinity Flex only - even though Xfinity X1 systems will receive this streaming service "soon" (most probably in the coming months).
How to Get Discovery Plus on Xfinity?
If you meet the above-listed requirements, it's time to show you how to get Discovery Plus on Xfinity Flex. Make sure to go through the following steps.
Discovery+ is the home for channels like HGTV, Food Network, TLC, ID, Animal Planet, Discovery Channel and more. Get Unlimited Access to 55,000 episodes of 2,500+ current and classic shows. Choose between Limited Ads and Ad-Free plans under your budget.
Once you land on Discovery's website, click on the button labeled 'Start Free Trial.'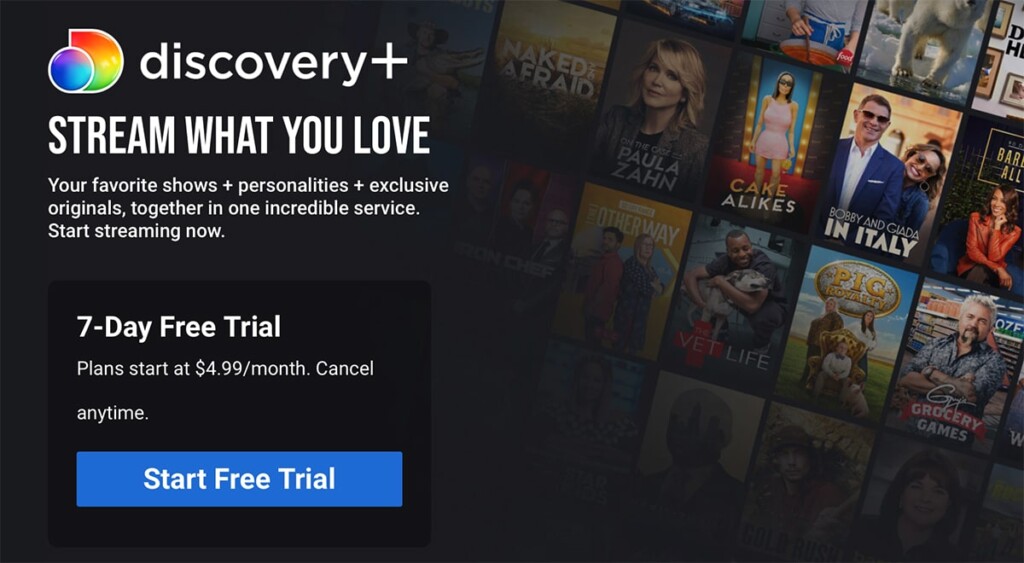 Then, pick a subscription and press 'Continue.'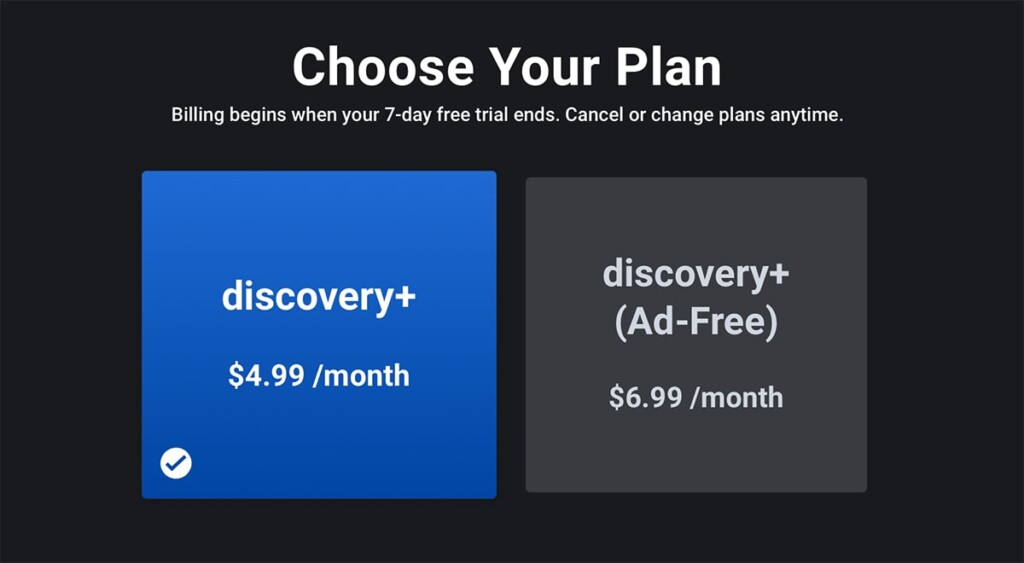 Create your Discovery Plus account and finalize the sign-up procedure.
Once done, expect to receive an email confirming that your subscription is now active.
Now, turn to your Xfinity device for the rest of this procedure.
Press the Xfinity button on your remote. Then, make sure to select 'Apps.'
You'll see all the available Xfinity apps right now. Find 'Discovery+' and launch this app.
Then, since you already have an active subscription, feel free to select 'Sign In.'
Provide your Discovery+ username and password using the on-screen keyboard.
Sign in - and that's it! You'll access Discovery Plus on your Xfinity without any limitations.
Tip
Every time you want to stream something via Discovery Plus, you will need to launch this app on your Xfinity device. You can do that manually by pressing the Xfinity button and choosing 'Apps.' However, a faster way would be to say "Discovery Plus" into your Voice Remote, which will open the app automatically.
How Much Does Discovery Plus Cost on Xfinity?
Discovery Plus is a standalone subscription-based service, so it brings the same price across all of its supported devices. So even on Xfinity, you will get to pick from two subscription plans, as described just below.
Discovery+ (Standard): If you don't mind watching ads, this plan (which comes selected by default when signing up) is the most affordable way to get Discovery Plus on Xfinity. You'll need to pay $4.99 per month, and there's no option to buy an annual subscription.
Discovery+ (Ad-Free): If you don't like watching ads, this streaming service offers an ad-free plan that's priced at $6.99 per month. Once again, there's no option to buy a long-term plan.
Tip
No matter which Discovery Plus subscription you pick, you will get a 7-day trial. This seems like a generous offer, letting you test-drive the streaming service without any limitations. Also, that means you will be charged only after your trial ends.
What Other Devices Are Compatible With Discovery Plus?
You can watch Discovery Plus on up to 4 devices simultaneously. We're sure you have more devices in your home compatible with this streaming service, so here's where you can use it.
Handheld Devices: iPhones & iPads, Android.
Media Streaming Devices: Roku, Android TV, Apple TV, various smart TVs, Samsung TV, Fios, TiVo, Firestick, Chromecast.
Game Consoles: Xbox, PlayStation (via workarounds).
That would be all on how to get Discovery Plus on Xfinity. In case of any questions or doubts, know that we're here for you. So, don't forget to post your comment below. And lastly - thanks for reading, and enjoy using the new streaming service!