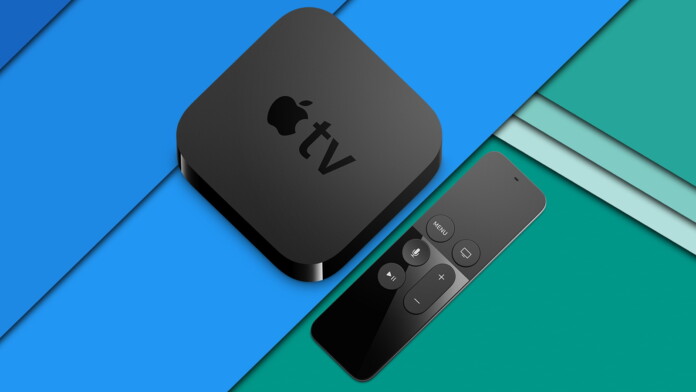 Apple TV is an enjoyable invention for streaming addicts. You may use this digital media player with the aid of an HDMI cable and a suitable TV. Once set up, you can enjoy movies, TV series, shows, documentaries and music via multimedia platforms such as Netflix, Hulu, iTunes Store, Now TV, Sling TV, DirecTV, YouTube, PlayStation Vue, and many more. However, if you stream content from the Web using the mentioned platforms and other sources, it would be smart to acquire the services of a reliable VPN provider. We are here to tell you which are the best VPN for Apple TV.
Aside from answering your questions about what is the best VPN for Apple TV, we will also take a deep look at how to use this software. So, make sure to read this article in its entirety. Now, let's jump right in.
Best VPN for Apple TV – Top 5 Best-Rated Picks!
There are hundreds of VPN clients available on the market, so choosing the right one for you may not be so easy to do, at least on paper. We will, however, help you select one that can help you stream content and unblock international services with your Apple TV.
1. ExpressVPN
ExpressVPN is arguably the best VPN provider for users in search of a satisfactory Apple TV experience because it has every tool or resource you may need.
With ExpressVPN, you would have at your disposal an already pre-flashed router, sold and developed by the same VPN brand, which is very easy to connect and use the Apple TV set-top box. It also has a DNS proxy service that you can use to access restricted international content with an Apple TV, called MediaStreamer.
ExpressVPN also develops its custom router firmware for compatible devices, if you don't want to purchase their pre-flashed router. Outside of those traits, this VPN is known for being one of the best VPNs for unblocking content, with satisfactory speeds, more than 2,000 servers around the world and accessibility to the content of 94 nations, one of the highest numbers in the industry.
It also has a 30-day money back guarantee, a fantastic customer and support service, no logs of your activity and allows P2P movement without any issue, in addition to other exciting features such as DNS leak protection and a kill switch. For more information, find the full ExpressVPN review here.
2. NordVPN
NordVPN is a slightly cheaper alternative than ExpressVPN and can offer you a similar assistance to access content from other locations different than yours with an Apple TV.
It has a feature called SmartPlay, which is a DNS proxy resource to help you to unblock restricted channels abroad. You can use SmartPlay as a different tool than your NordVPN encryption, but you need to use a NordVPN plan to implement the DNS proxy.
NordVPN can facilitate the Apple TV experience for you by selling pre-flashed DD-WRT routers that already come pre-configured with everything you need to unblock content with your tvOS-powered set-top box. In addition to all of the help previously described, NordVPN has a 'knowledge base' to help you solve inquiries and doubts, for example, if you need to know which servers are faster or work better with each device or operating system.
All in all, NordVPN is a quality choice if you are looking to gain a hold of shows and movies from other latitudes. It does not have that one feature that will knock you out of your feet, but is super secure and attentive to privacy, has a reliable customer service and encryption, and lets you connect up to six devices at the same time. In addition, it also features a nicely designed UI – making it one of the best VPN for Apple TV. Finally, read our NordVPN review here.
3. IPVanish
As the name says, this option 'vanishes' your IP address and provides you with a private, anonymous internet experience, even if you are using it to download or access international streaming content with your Apple TV.
IPVanish is very attentive to details such as explaining users, via tutorials and detailed manuals and instructive materials, how to set up its services on a router to watch movies, series or concerts on set-top boxes like Apple TV. If you find out that your router is not compatible, don't panic: IPVanish can sell you one of its pre-flashed DD-WRT routing devices, ready to use with a reliable encryption.
Regarding accessibility, IPVanish has very few rivals in the VPN market. It has 1,000+ available servers so that you can search for the fastest or the better-suited for your Apple TV sessions. Besides, you can unlock content in over 60 countries.
IPVanish is known for its speeds for streaming and downloading and providing more than adequate privacy, security, and anonymity to its users around the world. For more information here is our review of IPVanish.
4. TorGuard
TorGuard is, without a doubt, one of the best VPN for Apple TV fans all over the world. This VPN client is very user-oriented, in the sense that it has videos, tutorials and instructive manuals explaining to customers how to use, install and set up Apple TV with the robust encryption and protection that only TorGuard can provide.
You will be able to watch video content on your Apple TV that is only accessible with TorGuard, with the AirPlay Mirroring feature of your Apple TV. The very own VPN provider explains to you how to achieve this without much hassle. TorGuard, like most of the top VPN brands mentioned in this review, also sells VPN-powered routers to use with this digital media player.
While TorGuard doesn't have the 50+ country availability of ExpressVPN or even the 60+ availability of IPVanish, it is quite up there with the best, because it will allow you to unblock internationally and geographically restricted content in 50 nations around the world.
In addition to all of the help that it can provide, TorGuard can let you connect five devices simultaneously. It also supports torrenting, has a strict no logging policy, and has full DNS leak protection, among other services. Here is our complete TorGuard review.
5. SaferVPN
Even though it's not one of the top VPN service providers in the vast online market, SaferVPN is good enough to be one of the preferred options to enjoy the benefits of Apple TV with enhanced protection, privacy, security, and anonymity.
With SaferVPN, you will have the power to access and unblock sites and services in 34 nations. Also, SaferVPN is perfect for gaming consoles and digital media players such as the Apple TV. To connect this device, you can do it by using your laptop as a Wi-Fi hotspot, or by getting a VPN-enabled DD-WRT / Tomato router.
SaferVPN provides users with guides and instructions on how to install VPN on almost every available device, including the Apple TV. It also has terrific features, such as a Chrome extension, support for IKEv2, a two-week money back guarantee, ticket support, and the ability to connect a maximum of five devices simultaneously. Read our full SaferVPN review.
What Else to Know About Apple TV VPNs?
After giving you five of the best options right now, we are going to answer some pressing questions. So, let's take a look at why do you need a VPN, what it means to use it, and how to set it up on your Apple TV.
Why Do You Need A VPN for Apple TV?
A VPN is a useful resource used for encryption and privacy. By using a quality provider, it will help you to be anonymous on the Web and protect your privacy by hiding all of your traffic and shared data, as well as crucial information such as your IP address.
You need the best-working VPN for your Apple TV experience for two reasons. Firstly, you would benefit significantly from protecting your digital assets. A VPN can give you enhanced anonymity online and thus protect you from different forms of viruses and malware. Secondly, a VPN will provide you with the benefit of unblocking international content, no matter your location. If you want on demand video or live streams, the Apple TV is perfect for you. However, it may be useless in some nations because of geographical limitations and restrictions of some streaming sites and services, like watching Netflix or ESPN outside the US.
Let's say that you travel with your Apple TV to another country. You enter your login information to open your iTunes account, and you can find that some sites are unavailable because of your current location. What could you do in that scenario? Well, it's simple: use a VPN and connect to a server from a nation of your choosing to unblock all kinds of shows and streaming channels.
Is It Illegal to Use a VPN With Apple TV?
You have probably heard troublesome things about using media streaming devices. Just recently, a man was sentenced in the UK for selling such devices. However, you'll see that articles like this one never mention streamers like the Apple TV. That is because these are fully legal devices that can't be tied to copyright infringement. And since Apple has a very strict policy of letting trustworthy apps on its platform, piracy apps are close to impossible to find on tvOS.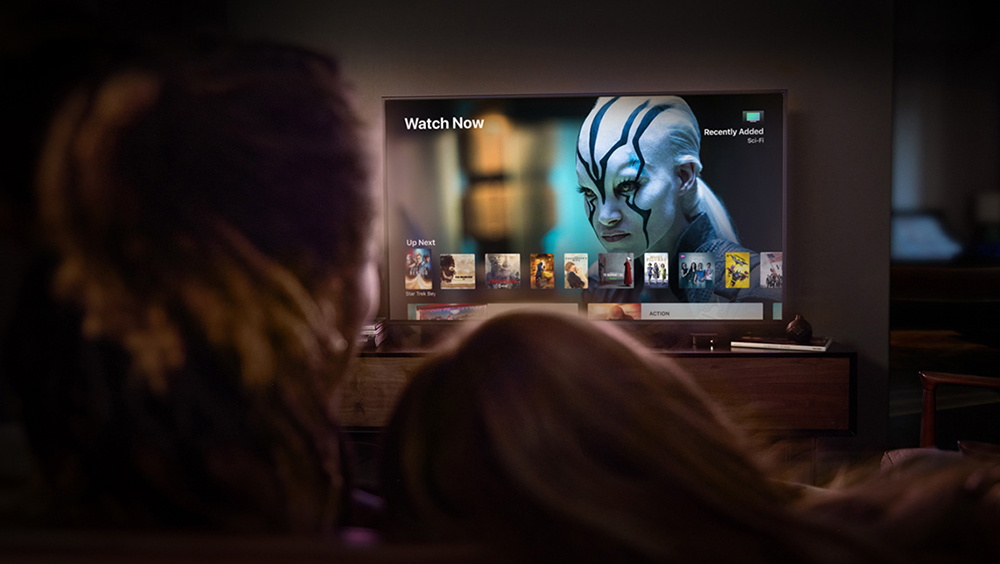 With this said, it's clear that using a VPN on Apple TVs isn't illegal. However, you need to pay attention to what you do online, even if a VPN provides top-level secrecy and privacy to your activities. If you're wondering if accessing different versions of Netflix is illegal, don't have any worries. Even though Netflix does frown on VPN users, you are still paying for your subscription and you can't be disconnected from the service.
How to Set Up a VPN on Apple TV?
Now, here comes perhaps the most often-asked question about using VPNs on Apple TV. The truth is that tvOS doesn't support VPN apps, which means that you won't find these on tvOS' App Store. So, how can you set up a VPN on your Apple TV?
The most precise and definite answer it – you can't. However, you can use a VPN-enabled router. This way, any device you connect to that router will use a secure connection. In fact, this is an excellent option if you have several devices in your household and want each of them to be protected by your VPN.
How to Use a VPN for Apple TV on a Router?
When it comes to choosing a VPN router, there are several important things to know about. First and foremost, take a look at our overview of the best VPN routers of 2018. This is where you'll find devices for different budgets – but each of those provides the easiest way to get into the world of VPNs. In case you want to flash your existing router (if it's compatible with VPNs), here's our article on how to set up a VPN on a router.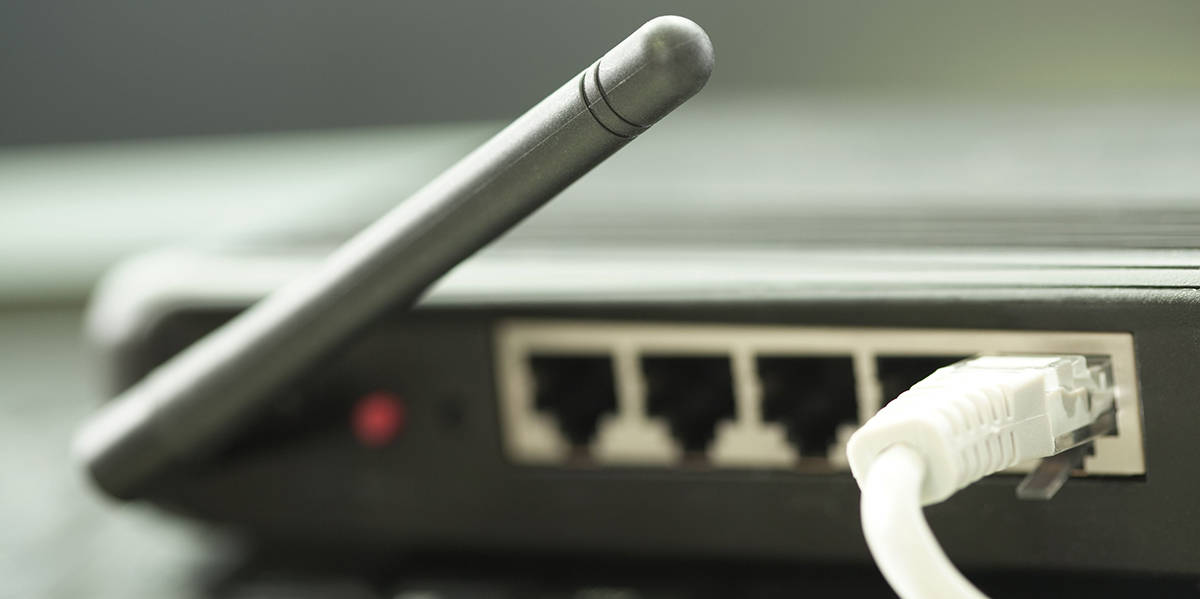 We also shouldn't forget to mention those willing to dive deeper into this topic – and this is where we come to DD-WRT firmware. This is a special type of firmware (free of charge and open source) that can be installed on some routers. Or even better, you can buy a router with DD-WRT already installed. In other words, you'll only need to power on this router, use your VPN credentials and setup files, and you're ready to go.
There's a huge range of DD-WRT routers out there, and some of those can be quite expensive. We're sure you'll need a trustful guide, so here are the best cheap DD-WRT routers if you're on a strict budget. Also, here are the overall best DD-WRT routers if you're willing to spend a bit more.
Using Kodi on Apple TV
We understand that some of you are loyal fans of Kodi – the world's most popular home theater software. With such a vast user base, it's no wonder why many of you are looking for a way to use this app on your Apple TV.
As you surely know, it's possible to install Kodi on Apple TV – even without jailbreaking. However, this app is often associated with piracy, which is precisely why your ISP might be throttling your traffic when using this app. This is yet another valid reason to use a VPN. As already said, a reliable VPN will hide your activity and even battle ISP throttling along the way. So, it's a win-win situation for you!
Is There a Free VPN for Apple TV?
Finally, let's not forget to explain the situation with free VPN providers that can be found all over the Web. We can understand how enticing it might seem to use these VPNs, as they offer numerous advanced features without you having to pay a single dollar.
We are going to be straightforward about this – you should stay away from free VPN since they can cost you more in the long run. These providers tend to collect your personal information and they earn money by selling that data to advertisers. As you can imagine, there's nothing safe about these – and they actually are a threat to your privacy. You can learn more about this in our article on the safety of free VPNs.
Final Thoughts
VPNs create an encrypted tunnel to send data and traffic securely, thus letting users enjoy a safer experience with their Apple TV. Better yet, since VPNs hide their clients' IP address and allow them to connect by using one from their available list of servers and countries, netizens around the globe can enjoy unblocked content in their Apple TV thanks to VPNs. Just you need to pick the best VPN for Apple TV, and you're ready to go!
If you have any doubts or opinions, feel free to use the comment section in your favor. Don't forget to share the article online and don't forget to follow TechNadu on Facebook and Twitter. Thanks!