In case you didn't know, Apple TV devices run on tvOS – and that operating system doesn't support VPN services. However, there is still a way to set up and use ExpressVPN on Apple TV media streaming devices, and we're going to show you how. 
For optimal performance, ExpressVPN recommends using at least a fourth-generation Apple TV – called 'Apple TV HD' (released in 2015). The following instructions also work on the 'Apple TV 4K' (released in 2017 – the latest available model). 
VPNs don't run on tvOS. So, the following instructions will tell you how to use ExpressVPN's 'MediaStreamer' feature, designed to unblock previously inaccessible media streaming services (highly suitable for Apple TV). If you still wish to use a fully-featured VPN connection on your Apple TV, you need to install ExpressVPN on a router.
1. First and foremost, begin by subscribing to ExpressVPN. 
2. Use the link provided above, and click on any of the buttons labeled 'Get ExpressVPN.'
3. Pick a subscription plan, and then provide your personal and payment details.
4. Once done, expect to receive a confirmation email from ExpressVPN. 
5. At this moment, return to ExpressVPN's website (go to the website's homepage). 
6. Select 'My Account' using the main menu and provide your credentials to log-in. 

7. If asked for a verification code, check your email inbox and paste it from there. 
8. Take a look at the left-hand side and pick 'DNS Settings.'
9. Then, use the 'Register My IP Address' button under 'IP Address Registration.'
10. We highly recommend using the switch next to 'Automatically Register My IP Address.'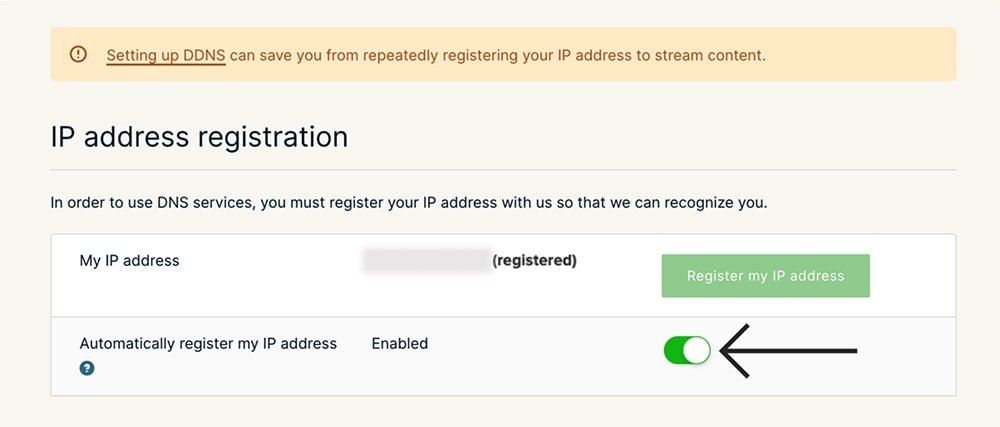 12. Again, double-check if you've registered your IP and if the switch is turned on. 
13. Go one step back and return to your ExpressVPN account dashboard. 
14. Click on 'Set Up Other Devices' using the top-placed banner you'll see there. 
15. Make sure to select 'Apple TV' among the supported devices.
16. On the right, you should see your DNS server IP, so make sure to keep this page open. 
17. We'll finish this procedure on an Apple TV, so turn to your media streaming device.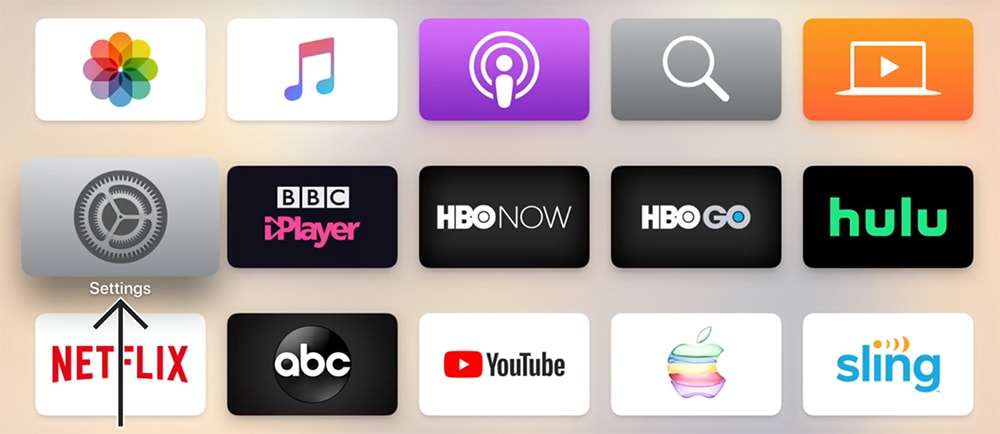 18. Navigate to the 'Settings' app and open it. Then, go to Network > Wi-Fi. 
19. You should now see a list of Wi-Fi networks. Select the currently active Wi-Fi network.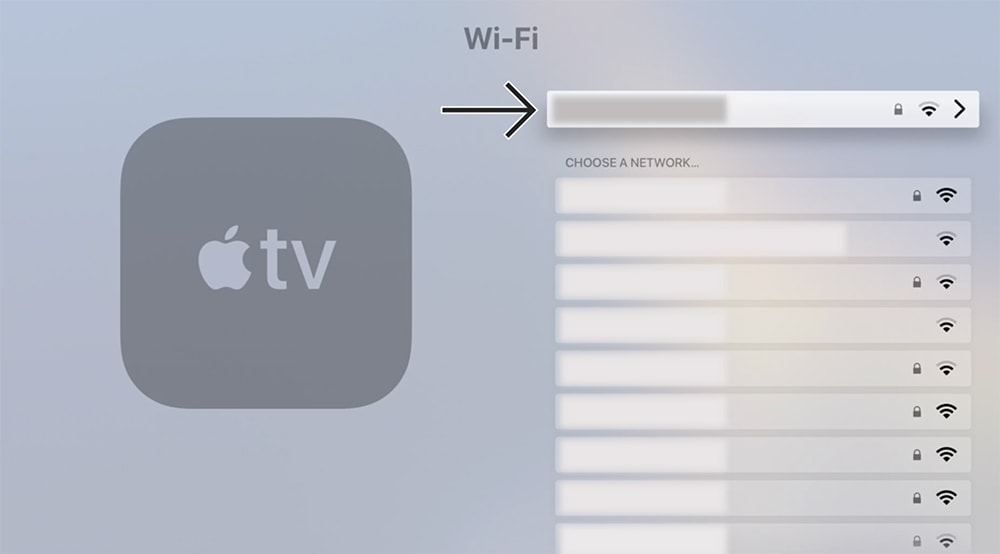 20. Scroll down until you see the 'Configure DNS' field. Select this field.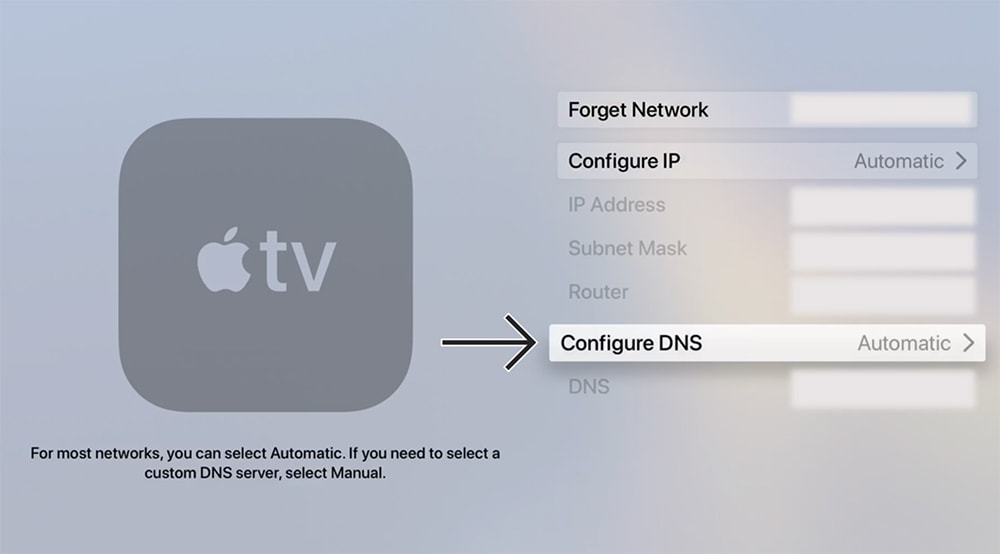 21. You will now get to pick from two options, and you need to select 'Manual.'

22. Enter your DNS server IP, as shown on ExpressVPN's website. 
23. Double-check if you've entered the correct numbers. Then, select 'Done.'
24. Finally, restart your Apple TV for the DNS changes to take effect. 
To restart your Apple TV device properly, go to Settings > System > Restart Now. Your TV screen will go black, which means that your Apple TV is restarting. This process should not take more than a minute or two.
Lastly, know that your Apple TV uses your Apple ID to determine the type of content you can access. If you've set your Apple ID country or region to 'United States,' your Apple TV will show you the apps and media streaming services available in the USA (even if you're not in that country). That's precisely where ExpressVPN's MediaStreamer comes into play – as it allows you to unblock those apps with ease. 
That would be all on how to set up and use ExpressVPN on Apple TV. We know this can be a confusing topic, so make sure to post your questions below (using the comments section). Lastly, thank you for reading!