When it comes to the best live TV streaming services, you'll often find fuboTV mentioned on the Web. Still, know that live TV services are typically bound to a single country due to complex broadcasting rights. The reason why fuboTV is so popular is that it's available in several countries, offering specific libraries for each territory. With that said, we'll dedicate this guide to teaching you how to watch fuboTV España outside Spain. 
Where Is fuboTV España Available? 
As its name implies, fuboTV España is available in Spain only. However, fuboTV also operates in the United States (its country of origin) and Canada.

That doesn't mean you can use your fuboTV account interchangeably. If you have a fuboTV España subscription, you can only access the service from within Spanish borders. So, if you're outside Spain right now, we'll show you how to unblock and continue using fuboTV. 
If you're yet to subscribe to fuboTV or if you already have access to its US-based version, check our guide on watching fuboTV outside the US. The method explained there allows you to subscribe as well, so you'll want to check the full fuboTV channel list and its packages and prices.
Please keep in mind that the following content applies only to the existing subscribers to fuboTV España who wish to access the live TV streaming service outside Spain. 
How to Watch fuboTV España Outside Spain? 
And now, here are the 6 steps to watch fuboTV España outside Spain in 2021: 
Step #1: Find the Best-Working VPN to Unblock fuboTV España
We have to note that only a few VPNs can unblock fuboTV outside Spain. Based on our hands-on tests, you'll get the best possible experience with ExpressVPN. Aside from offering several servers in Spain, this VPN unblocks fuboTV each time without any issues. 
3,000+ VPN servers in 160 VPN server locations in 94 countries, 5 Simultaneous connections, Fast and stable connection, No activity logs or connection logs, No bandwidth limits, Strong encryption, 24/7 live chat support, and 30-day money-back guarantee.
It should also be noted that ExpressVPN works with other Spanish streaming services, such as ATRESplayer and Mitele. And on top of that, you'll get the best possible protection for your privacy. To learn more, read our hands-on ExpressVPN review. 
If you'd like to explore additional options, we recommend checking our guide on the best VPNs for media streaming. 
Step #2: Get Your VPN Subscription
Now, it's time to make up your mind – and get your VPN subscription. If still in doubt, go ahead and subscribe to ExpressVPN. You'll land on the VPN's website, where you need to pick 'Get ExpressVPN.' Take a look at the subscriptions available there, and pick one that suits you (keep in mind that long-term plans come with steep discounts).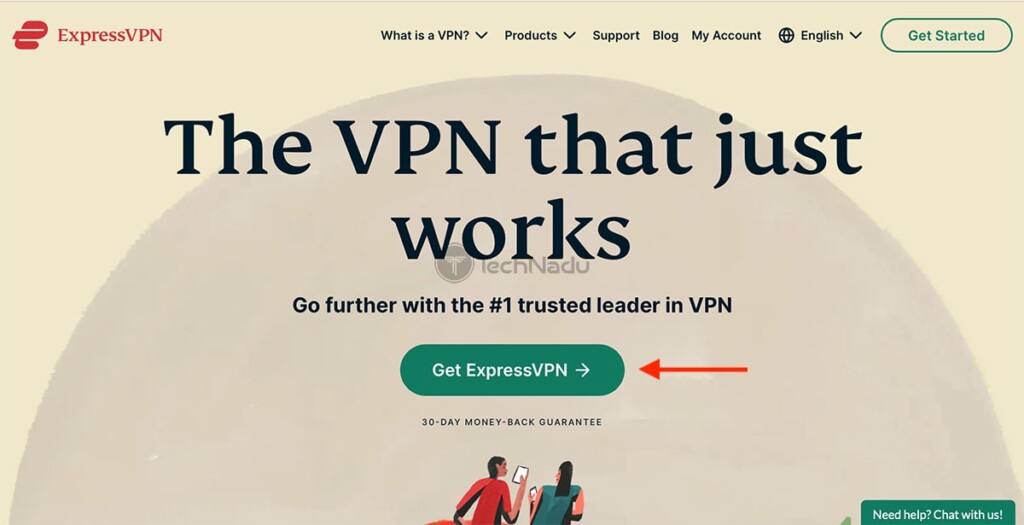 Provide your email address and select your preferred payment method. Once you fill out the required information and after your payment is processed, expect to receive a confirmation email from ExpressVPN's team.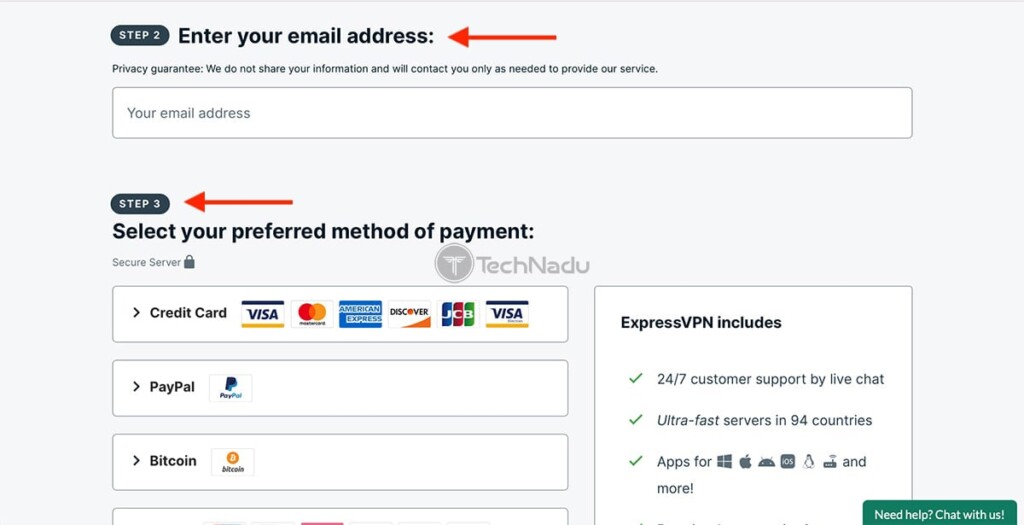 Step #3: Download & Install the VPN on Your Device(s)
To access and watch fuboTV España outside Spain, you need first to install the VPN on your device. Get a jump-start on that process by checking our guide on downloading and installing ExpressVPN. We made sure to cover all 60+ devices supported by this VPN.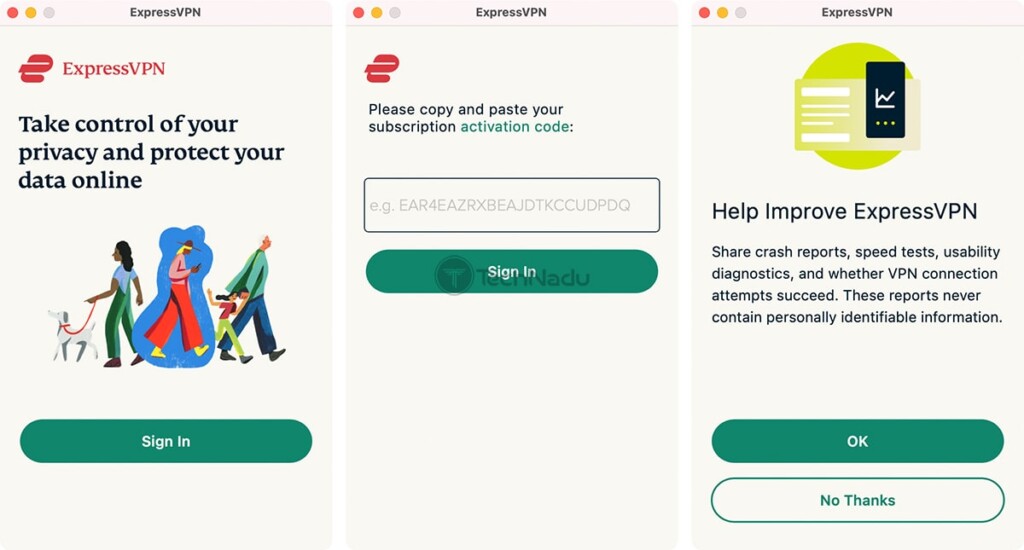 Then, open the application. You will need to log in, for which you can use your ExpressVPN activation code. Complete the initial setup by following the on-screen prompts and proceed to the next step once you reach ExpressVPN's home screen. 
Step #4: Connect to a VPN Server in Spain
Finally, here's the step that will let you watch fuboTV España outside Spain. While you're on ExpressVPN's home screen, select the button below the prominent ON/OFF switch. That will open a new window, where you'll see thousands of ExpressVPN's servers. 
Feel free to use the top-placed search bar to find 'Spain.' Double-click on the country's name to let the VPN pick the fastest server. You can also pick any server manually by double-clicking on its name. Wait until ExpressVPN's home screen turns green. 
Step #5: Access & Unblock fuboTV España From Anywhere
Now, use any Web browser to visit fuboTV España's website. To access your subscription, click on 'Acceder' in the top-right corner. Provide your credentials, and you'll get to continue where you left off watching your favorite TV shows and movies.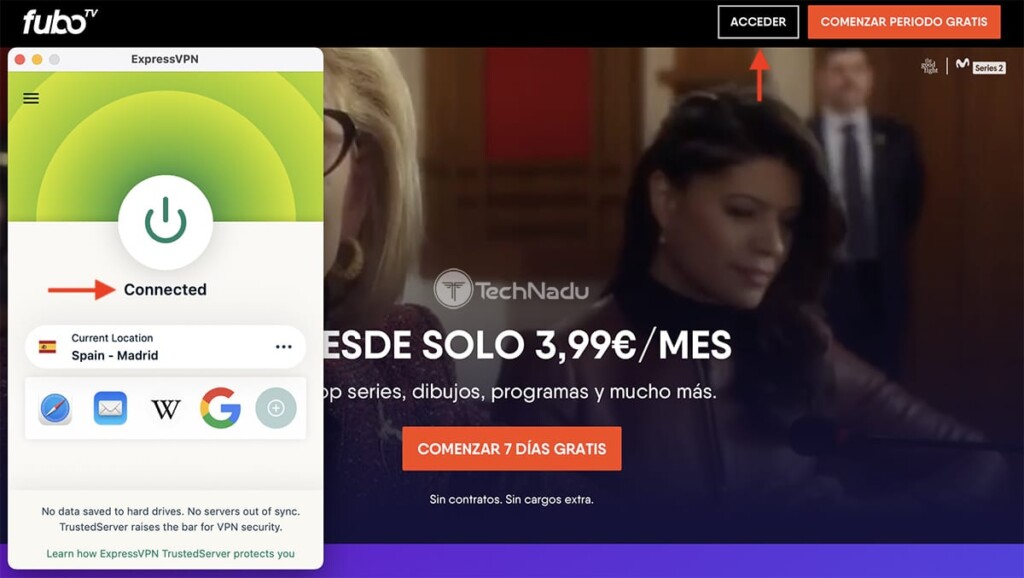 We'd like to add that you'll get to use fuboTV as long as your VPN session is active. Since ExpressVPN comes with unlimited bandwidth, there's no need to turn it off. However, your regular IP will return once you do so, and fuboTV will again detect your physical location.
Step #6 (Optional): Get fuboTV España on Other Devices
As expected, fuboTV España offers apps for smartphones, tablets, and other types of devices. So, we're sure you'll want to download it on your iOS, iPadOS, or Android device. Still, know that the app is available only on the Spanish version of Apple's App Store and Google's Play Store. 
Since you're reading this article, we're sure you already have access to the correct App Store / Play Store version. So, go ahead and download the fuboTV app. However, before you open it, make sure that you're connected to a Spanish VPN server. 
Finally, unblock the app using ExpressVPN, log in to your account, and you'll get to use fuboTV España as if you were in Spain. That's it!
FAQ
What Is fuboTV España?
FuboTV España is an affordable media streaming service that gives you access to live TV channels, in addition to on-demand movies and TV shows. 
Which Channels Does fuboTV España Offer?
At the moment, fuboTV España offers these channels: 24H, Antena3, Atreseries, Clan, Comedy Central, La 1, La 2, La Sexta, Mega, MTV, Nickelodeon, Nick Jr, Neox, Nova, Paramount, Teledeportes, and TVE Catalunya. 
How Much Does fuboTV España Cost?
FuboTV España is priced at 3,99 EUR/month, making it one of Spain's most affordable media streaming services. 
Does fuboTV España Offer a Free Trial?
Yes, fuboTV España offers a free trial. Upon subscribing, you'll get to use the streaming service for up to 7 days, without any restrictions. 
Can a Free VPN Unblock fuboTV España Outside Spain?
No, there's no free VPN that can unblock fuboTV. With that said, our strong recommendation is to pick a paid and reputable VPN service, such as ExpressVPN.
That would be all on how to watch fuboTV España outside Spain in 2021. Know that we're here for you in case you have any questions. Just make sure to post your comment below. And lastly, thank you for reading!