By using a reliable VPN service, you can unblock just about any Kodi add-on. That means that investing in a VPN is an excellent decision when it comes to media streaming. So, let's show you how to set up and watch Kodi with ExpressVPN on Windows. 
Note
Keep in mind that ExpressVPN (just like any other VPN) doesn't integrate with Kodi. Instead, those two applications work separately (or side-by-side). So, we'll show you how to install ExpressVPN on your Windows PC and then how to use it to unblock Kodi's content.
1. Let's begin by letting you subscribe to ExpressVPN.
2. Once you get to ExpressVPN's website, click on 'Get ExpressVPN.'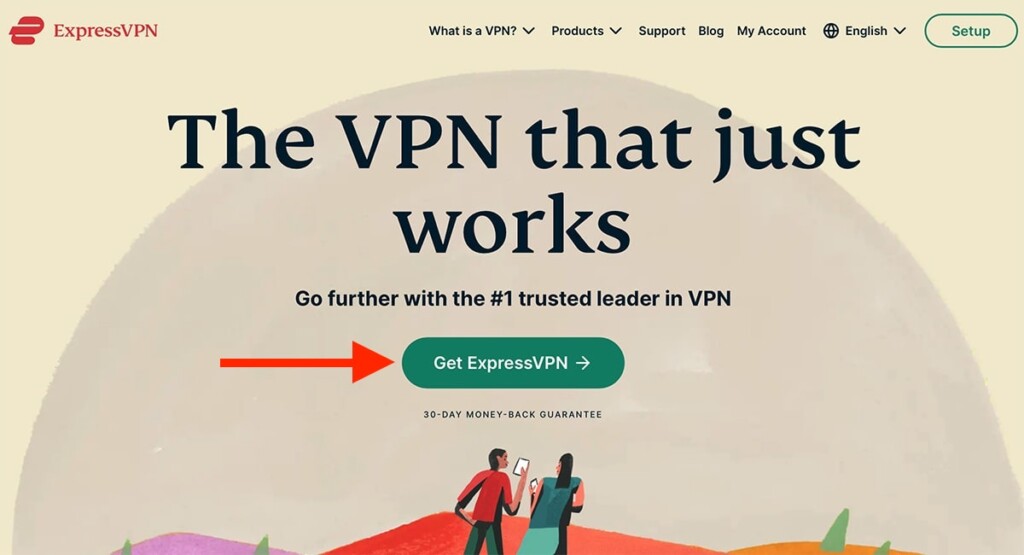 3. Then, select a subscription plan (pick a long-term one if you're after savings).
4. Provide your email address and then finalize the sign-up procedure.
5. Then, check your email inbox for a confirmation message from ExpressVPN's team.
6. At this point, you should have an active ExpressVPN subscription. 
7. You can now proceed to set up ExpressVPN on your Windows PC (the provided link will take you to our detailed step-by-step guide, so make sure to use it). 
8. Then, check how to install Kodi on your Windows PC (if you haven't done that already).
Tip
At this moment, you should have both ExpressVPN and Kodi installed on your Windows PC. Both of those applications should be ready to use. So, make sure to open ExpressVPN and go through its initial setup (if you haven't done so already). 
9. Now, let's get ready to test this new setup. First, launch ExpressVPN. 
10. Use its interface to connect to a server of your choosing. 
11. You can pick a custom server by clicking on the button just below the ON/OFF switch.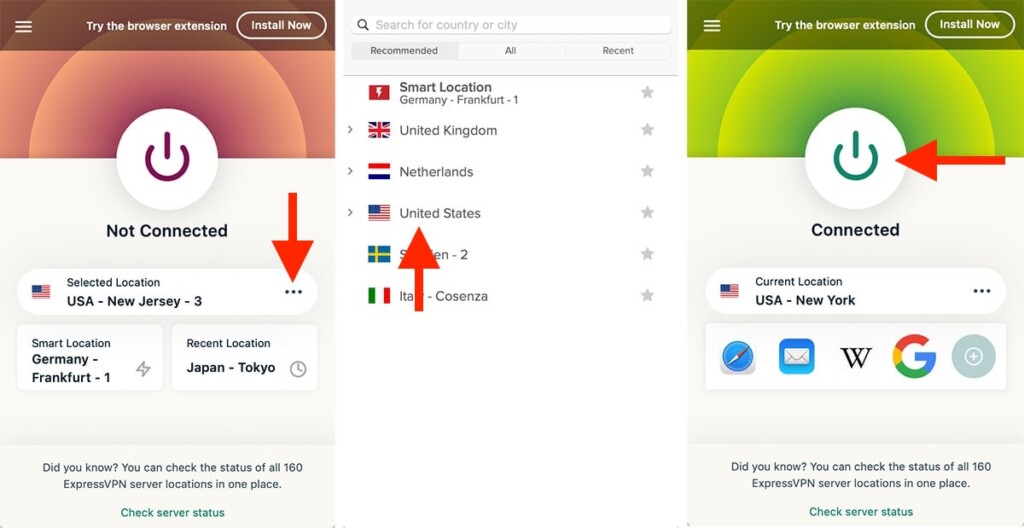 12. Then, select any country or server name and double-click to connect. 
13. If you don't connect automatically, do that manually (using the ON/OFF switch). 
14. Ensure that you're connected. The ExpressVPN app should turn green. 
15. Now, go ahead and launch Kodi. 
10. Select 'Add-ons' via its main menu. Then, pick 'Download.'
11. Among the offered add-on categories, select 'Video Add-ons.'
12. Now, pick any add-on and click on its name. Its overview should open at its point. 
13. To install that add-on, click on the 'Install' button in the bottom-right corner.
14. Go ahead and launch that add-on by clicking on 'Open.'
15. That's it! Your Web traffic is now protected, and you can use Kodi anonymously.
Important
To unblock a Kodi add-on, you need to connect to a server in the country where that specific add-on works. So, if you want to access an add-on that only works in the USA (and you're located elsewhere), use ExpressVPN to connect to a US server. Then, proceed to access Kodi. That's it!
Now you know how to use Kodi with ExpressVPN on Windows. With that said, you'll want to check our guide to the best Kodi addons in 2021. That's where you'll find more than sixty recommendations – all of which are now accessible to you as you're an ExpressVPN user. 
In case you have any questions or doubts about using Kodi with ExpressVPN on Windows, let us know via the comments section below. And lastly, thank you for reading!