ExpressVPN works on iPhones running iOS 12.0 and newer, as well as on iPads running iPadOS 12.0 or newer. Also, setting up ExpressVPN on iPhones and iPads is an ultra-quick procedure. You just need to subscribe, download its app, log in, and that's basically it.
So, before we proceed, check if you have the latest iOS/iPadOS version installed by going to Settings > General > Software Update. Then, keep on reading to learn how to set up and use ExpressVPN on your iOS and iPadOS devices.
How to Set Up and Use ExpressVPN on iPhone & iPad
ExpressVPN comes as an App Store app for iPhones and iPads, which means that no manual configuration is needed. Here's how you can download and install it:
1. Sign up for ExpressVPN using your computer or phone and any Web browser.
2. Open the App Store on your iPhone or iPad. Then, tap on "Search" at the bottom and search for ExpressVPN. Select its icon to open the app's overview.

3. Tap on "GET," authenticate your purchase, and then download ExpressVPN. It will take a moment for the app to install. Open it once it's ready for use.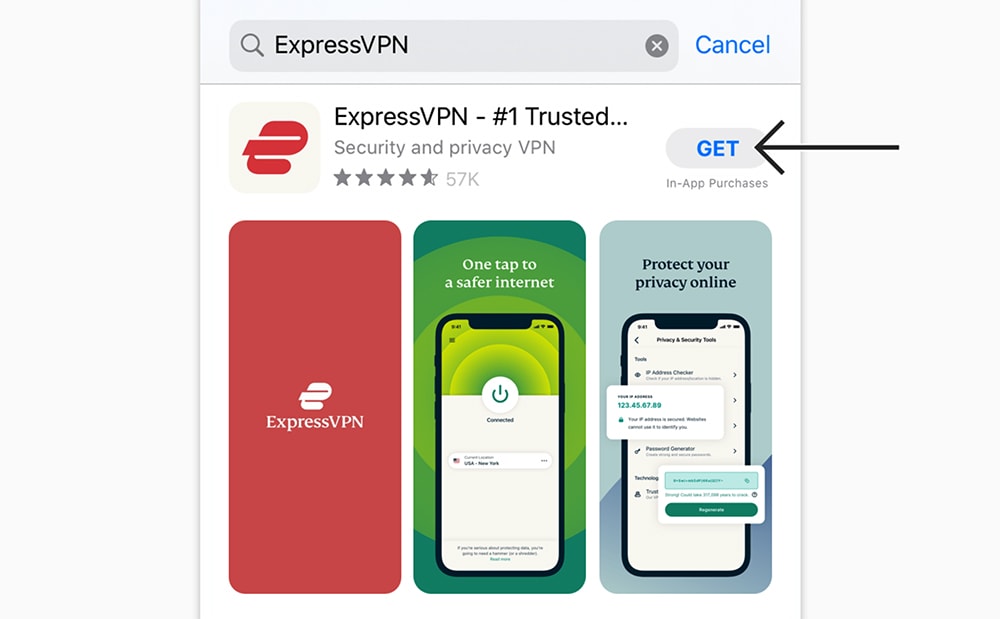 4. Tap "Sign In," and then provide your email address and password (your ExpressVPN credentials). Select "Agree & Continue" when asked to accept ExpressVPN's privacy policy.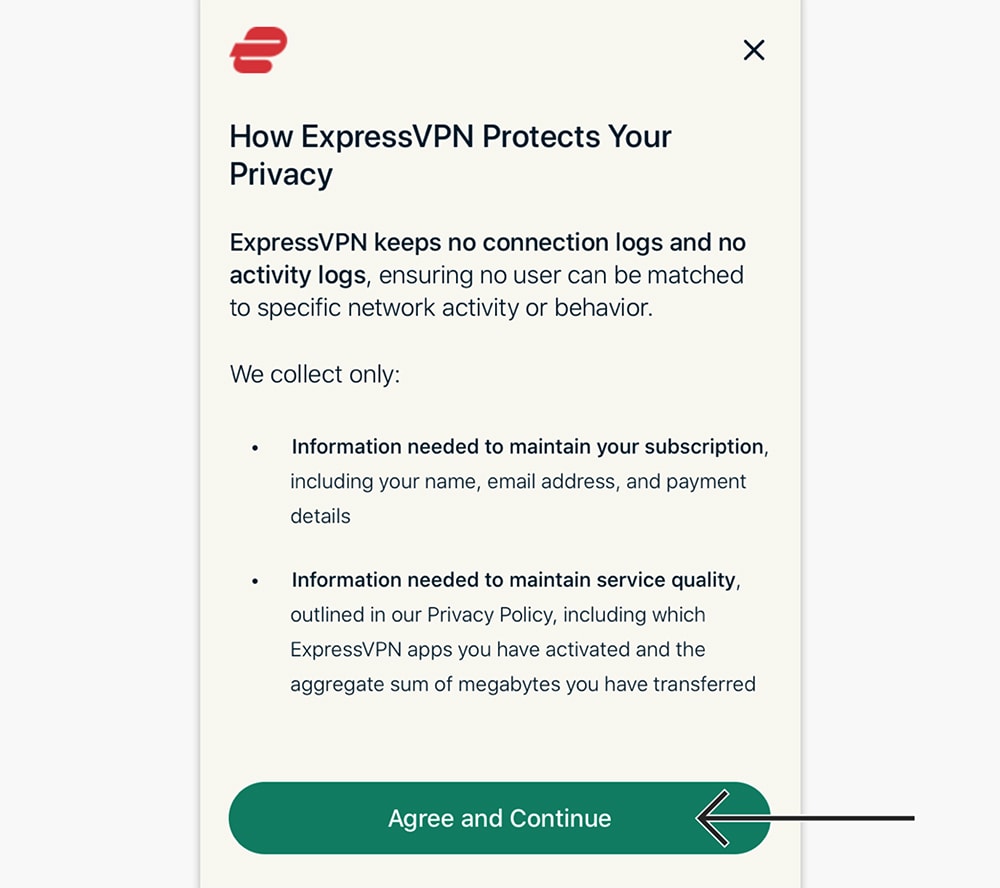 5. The next screen will instruct you to set up the VPN. Tap on "Continue." Your iPhone or iPad will ask you to install a VPN profile. Tap on "Allow."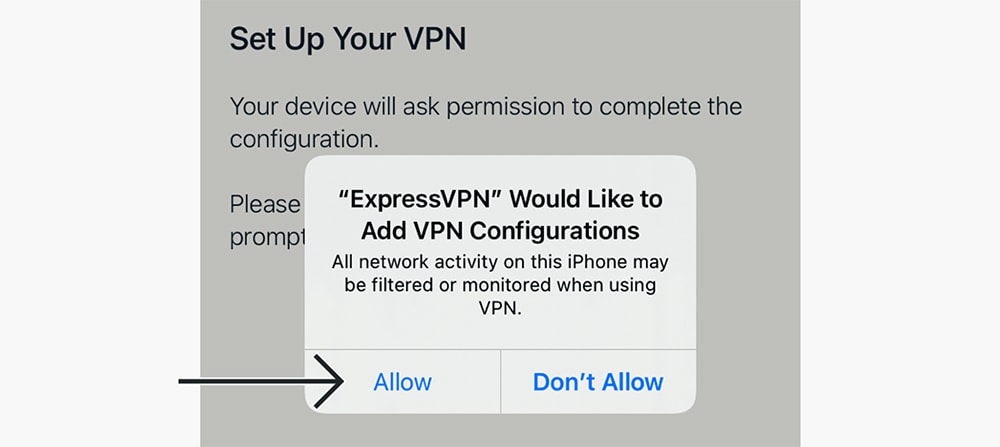 6. You can also decide if you want ExpressVPN's notifications. Select "OK" or "No, Thanks."
7. Lastly, select "OK" or "No, Thanks" when asked about anonymous data logging. 
8. You'll now see ExpressVPN's home screen. Tap on the ON/OFF button to connect to the closest available server.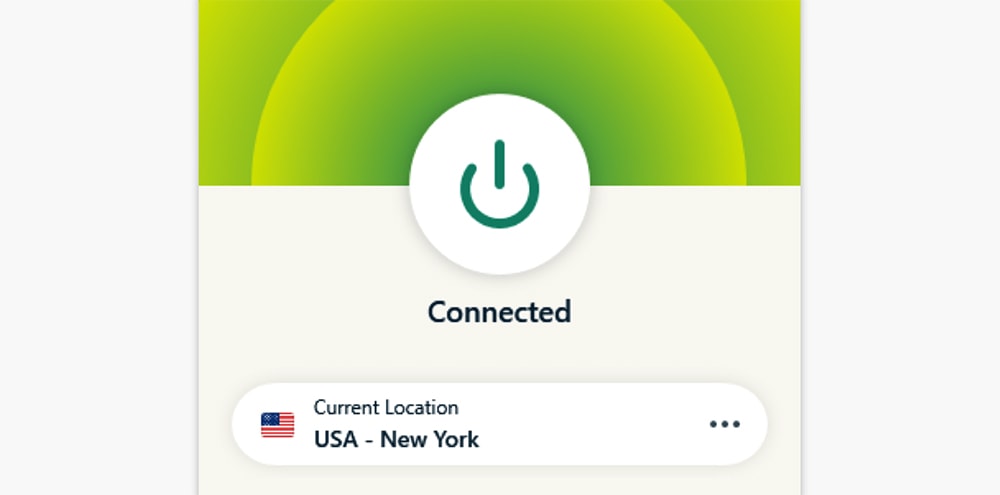 9. Tap on the ON/OFF button to disconnect at any moment (the app will turn red).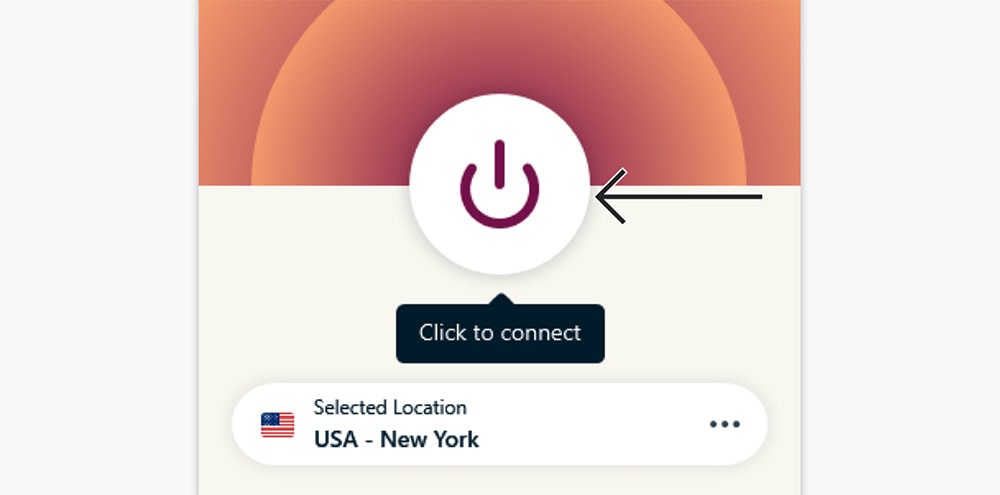 10. To pick a different server, tap the button just below the ON/OFF button. Use the top-placed sidebar to find a server. Tap on any country or server name, and you'll connect automatically.
We also recommend you check out ExpressVPN settings, as that's how you can switch to other VPN protocols, enable the "Threat Manager" feature, and more. Tap on Option > Settings to see what else this hugely capable VPN can do.
Final Thoughts
As you can see, setting up ExpressVPN on iPads and iPhones is an incredibly easy procedure as it brings a native application available via the App Store. Also, keep in mind that ExpressVPN gets new updates every couple of weeks, so ensure you keep the app up-to-date at all times.
Lastly, chances are you have other devices at home as well. So, visit our central guide on how to set up ExpressVPN, showing you how to install it on a computer, smart TV, streaming device, and even on a VPN-ready router.
FAQ
Can I Use ExpressVPN on My iPhone?
Yes, you can use ExpressVPN on your iPhone. If you have a relatively new device, you can download and run ExpressVPN as a native app. However, you can also set up the VPN manually, so even older iPhones are covered.
Is ExpressVPN Good for iPhone?
Yes, ExpressVPN is the best option for iPhones, as it brings high-end protocols, a modern interface, as well as the ability to protect your privacy and unblock new apps/sites.
Why Is ExpressVPN Not Working on iPhone?
How Do I Use ExpressVPN on My iPhone?
To use ExpressVPN on your iPhone, open the VPN app and use the ON/OFF switch to connect to the nearest server. Of course, you can pick a server manually using the button found below the ON/OFF switch.
That would be all regarding how to set up ExpressVPN on iPad and iPhone. If you have any questions, make sure to post your comment below. Thanks for reading!