ExpressVPN comes with a highly polished app iOS and iPadOS, which makes the installation process relatively easy. Here are the required steps to set up and use ExpressVPN on your iPhone and iPad.
ExpressVPN works on iOS 10 (released in September 2016), iOS 11, iOS 12, iOS/iPadOS 13, and iOS/iPadOS 14. So, make sure first to update your device (Settings > General > Software Update). If your device runs iOS 9 or older, you'll need to set up ExpressVPN manually.
1. To get started, visit ExpressVPN's sign-up page.
2. Select any of the green-colored buttons labeled 'Get ExpressVPN.'
3. Pick a subscription and fill out your personal and payment details. 
4. Wait for an email from ExpressVPN notifying you about your new subscription. 
5. Then, open the App Store on your iPhone or iPad. 

6. Use the bottom-right placed tab called 'Search' and search for ExpressVPN.
8. Make sure to select the app called 'ExpressVPN - #1 Trusted VPN.'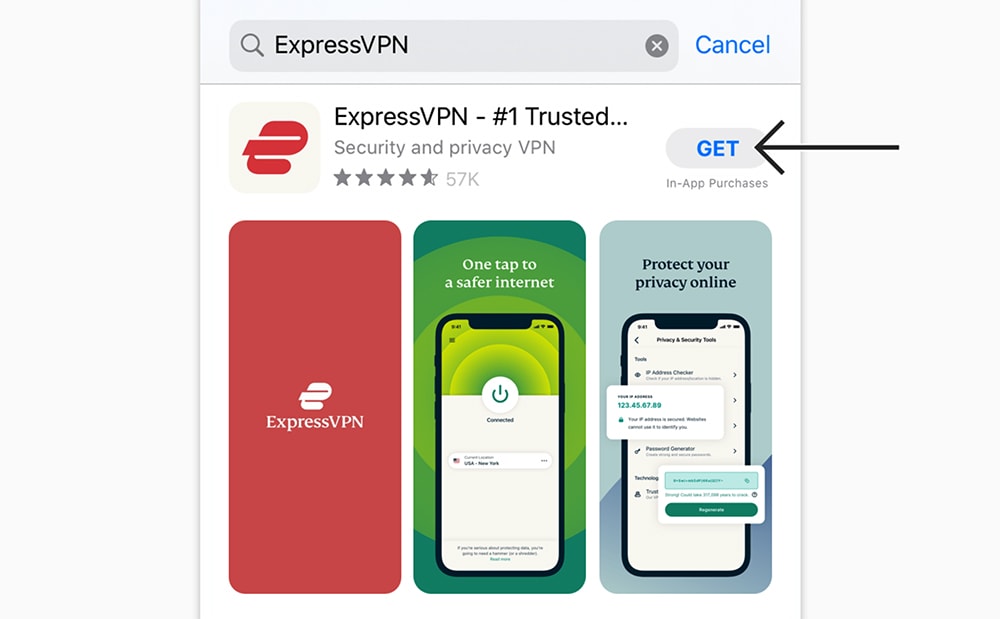 9. Tap on 'GET' and download the app to your iPhone or iPad. 
10. Open ExpressVPN and tap on 'Sign In.' 
11. Enter your email address and password (associated with your ExpressVPN account).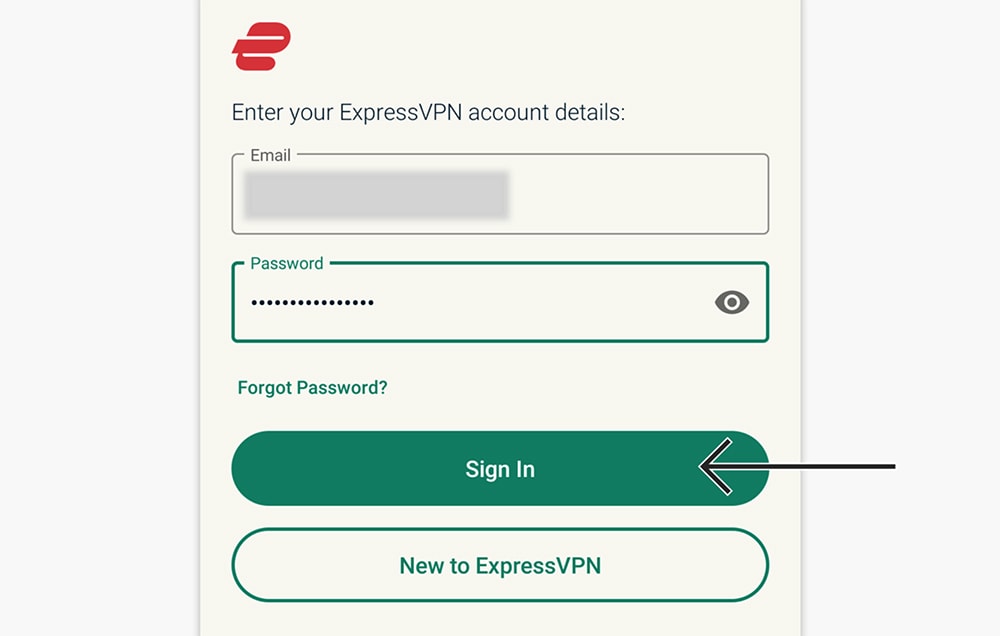 12. ExpressVPN will present a statement on its privacy policy. Tap on 'Agree and Continue.'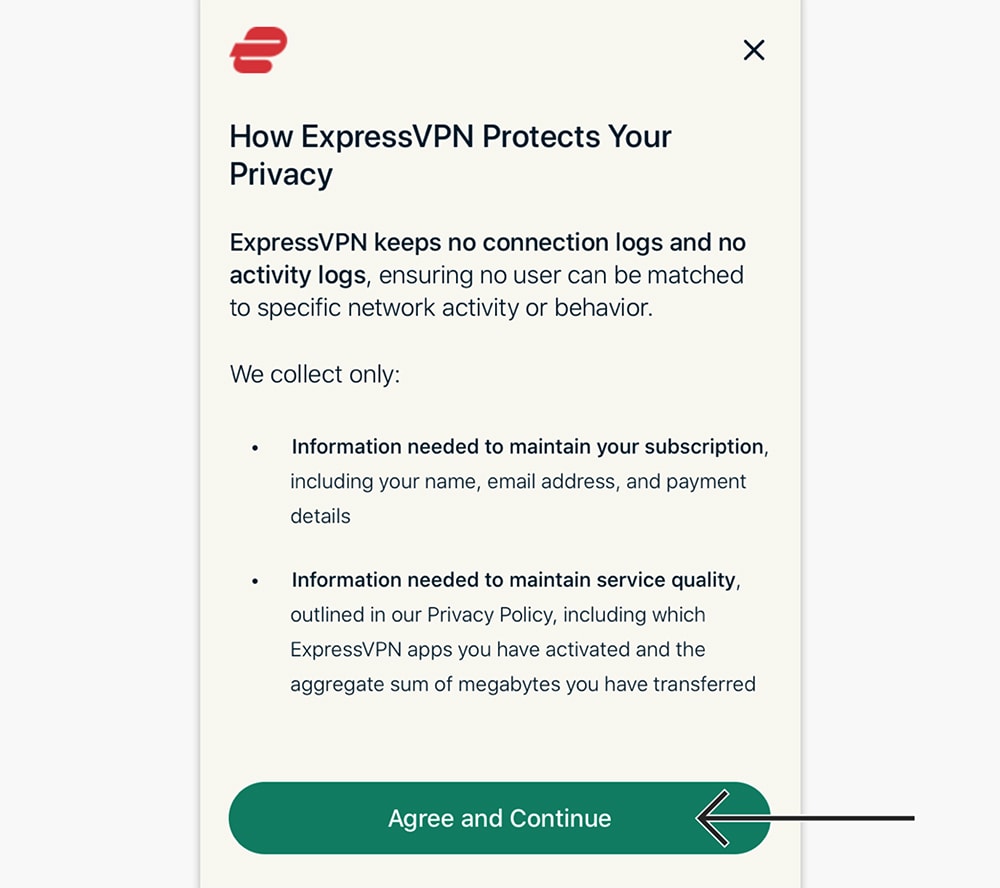 13. The next screen will instruct you to set-up the VPN. Tap on 'Continue.'
14. Your iPhone or iPad will ask to install a VPN profile. Tap on 'Allow.'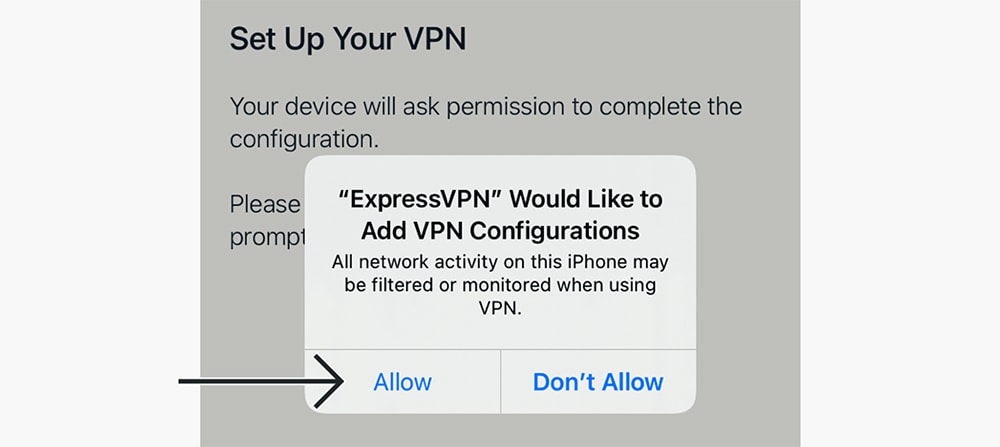 15. If required, authenticate your action using a passcode, Touch ID, or Face ID. 
16. You can also decide if you want ExpressVPN's notifications. Select 'OK' or 'No, Thanks.'
17. Lastly, select 'OK' or 'No, Thanks' when asked about anonymous data logging. 
18. You should now see ExpressVPN's home screen. Let's show you how to use it.
19. Tap on the ON/OFF button to connect to the closest available server.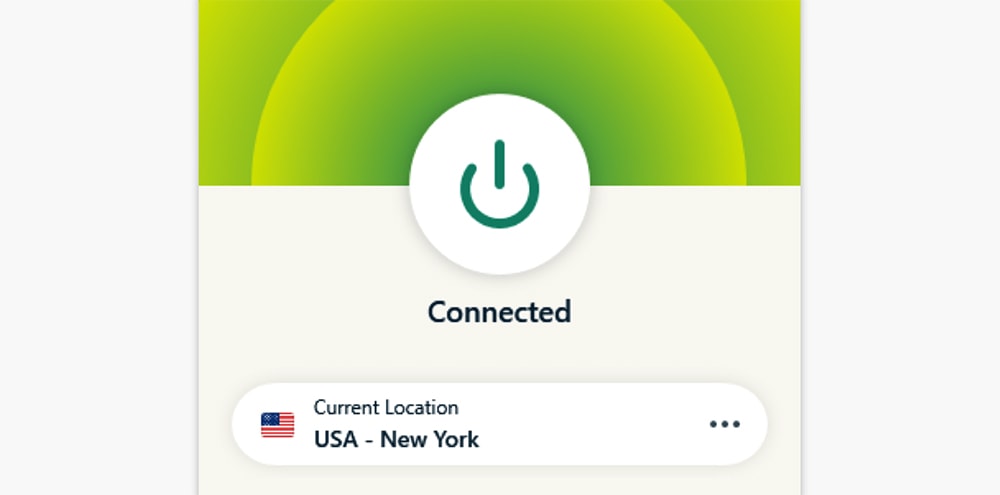 20. Tap on the ON/OFF button to disconnect at any moment (the app will turn red).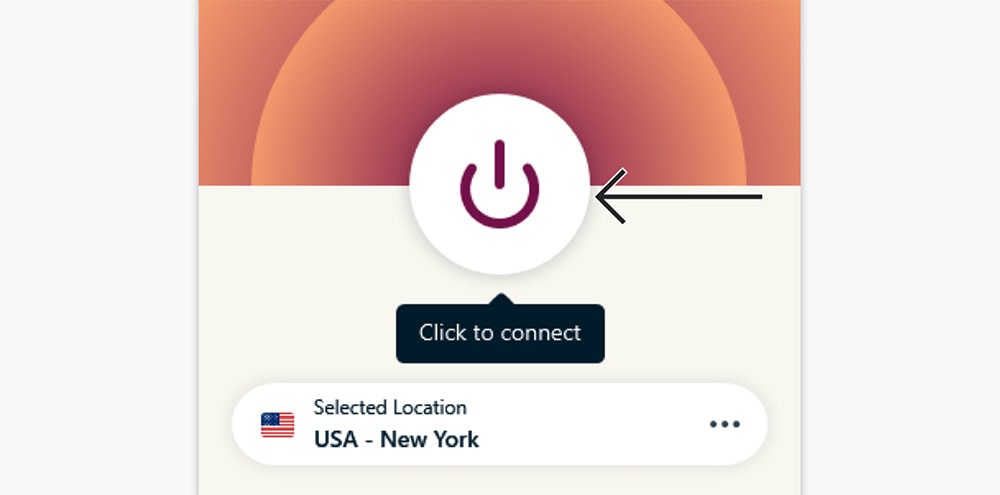 21. To pick a different server, tap on the button just below the ON/OFF button. 
22. Use the top-placed sidebar to find a server. Tap on any country or server name. 
23. If you don't get connected automatically, tap on the ON/OFF button. That's it!
Remember that ExpressVPN gives you five simultaneous connections, so you can use it on other devices as well. Also, make sure to inspect the VPN's settings by tapping on the hamburger button in the top-left corner (letting you change the protocol, check your subscription, and plenty more). 
That would be all on how to download, install, and use ExpressVPN on your iPhone and iPad. If you have any questions for us, make sure to post your comment below. Thanks for reading!